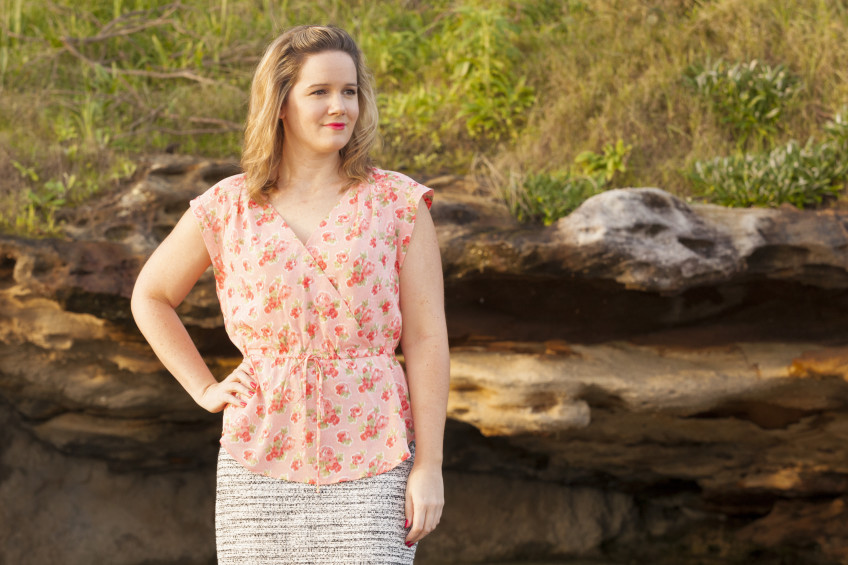 Happy Monday y'all! I think I am battling day 2 of a champagne hangover after attending a Charity Ball on Saturday night. I have a love / hate relationship with events in which waiters walk around filling up your glass. On one hand, I love that you don't need to go to the bar as there is always someone in the wings waiting to give you your next drink. I think you can then sense what the down fall might be about said scenerio. I lose all track of what I am actually drinking. Well I remembered how much it was yesterday and now again today. I'm not much of a drinker and weeks can pass between drinks, so the rock hard stomach I spent two years in Scotland working on is no longer. Still on the upside, I actually managed to crawl out of bed yesterday and continue to work on my Winter quilt. Hopefully the quilt will actually be finished bfeore the end of Winter!
About a year ago now The Fabric Store (the name really says it all) announced they had procured some fabric from a top Australian fashion designer. This piqued my interest and after a quick online investigation I found out it was Collette Dinnigan fabric. Now I have A LOT of love for Collette Dinnigan. Her clothing is just beautiful and the fabric choices just feminine, pretty, divine etc etc. So I headed straight to the store the next chance I could and spent about $200 on Collette Dinnigan fabric. I bought enough to make a maxi dress, a dress and a blouse so all in all, a pretty successful shop.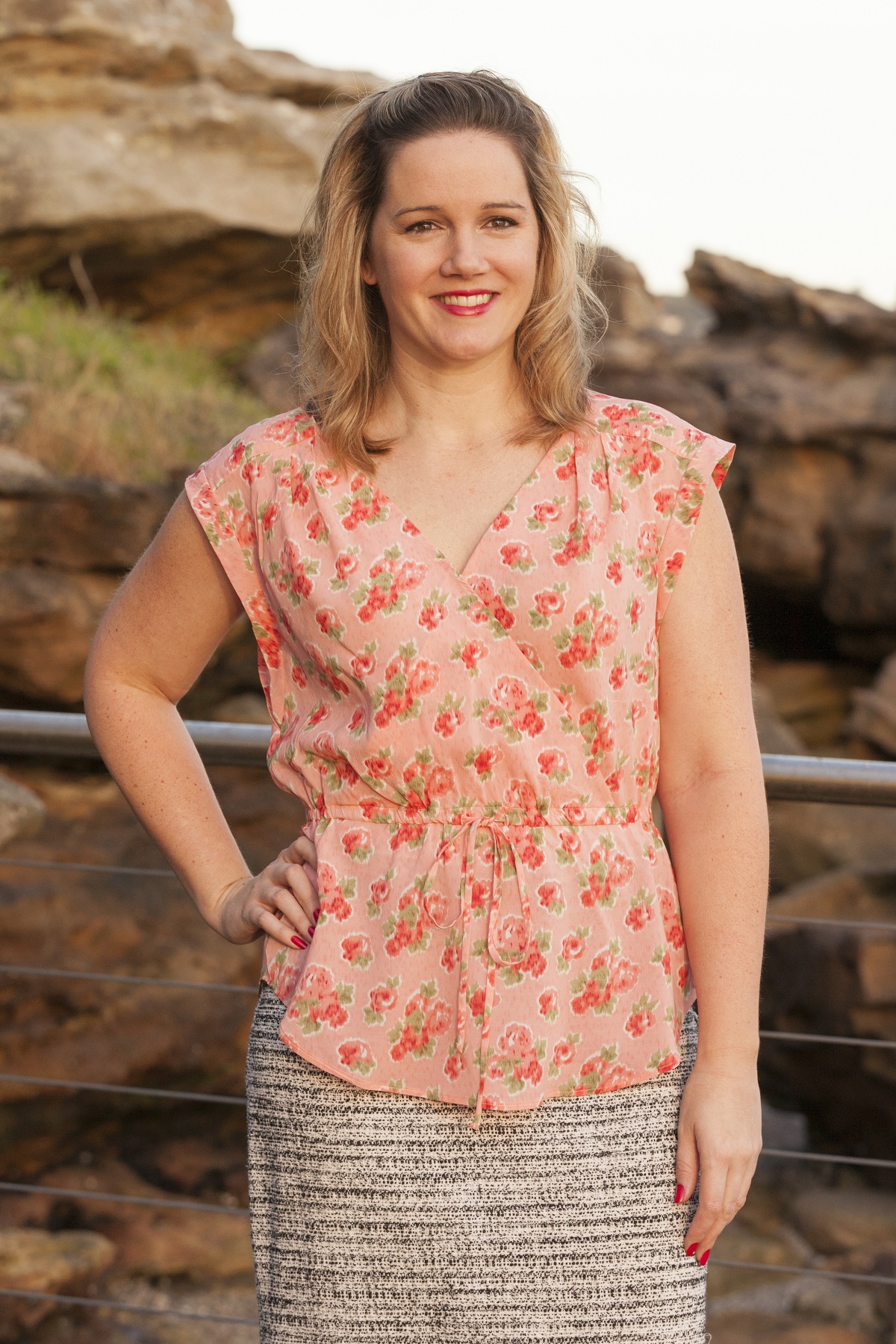 The fabric pictured is a silk georgette with one way stretch. I thought about using it to make something that would take advantage of the stretch, but instead elected to make a loose fitting blouse. The blouse in question is Vogue 1387, a Rebecca Taylor design. It has a mock wrap at the front with a elasticized drawstring waist and a shaped hemline. I cut it out in a size 12 but actually wish I had cut it out in a size 10 because it is pretty loose fitting. Ironically the Vogue website describes it as fitted in the bust but with my smaller bust I found it quite 'blousey'. I was a little nervous about making this top given the detail on it and some reviewers found the armholes a challenge. but in an attempt to get out of my easy sewing bubble I risked it.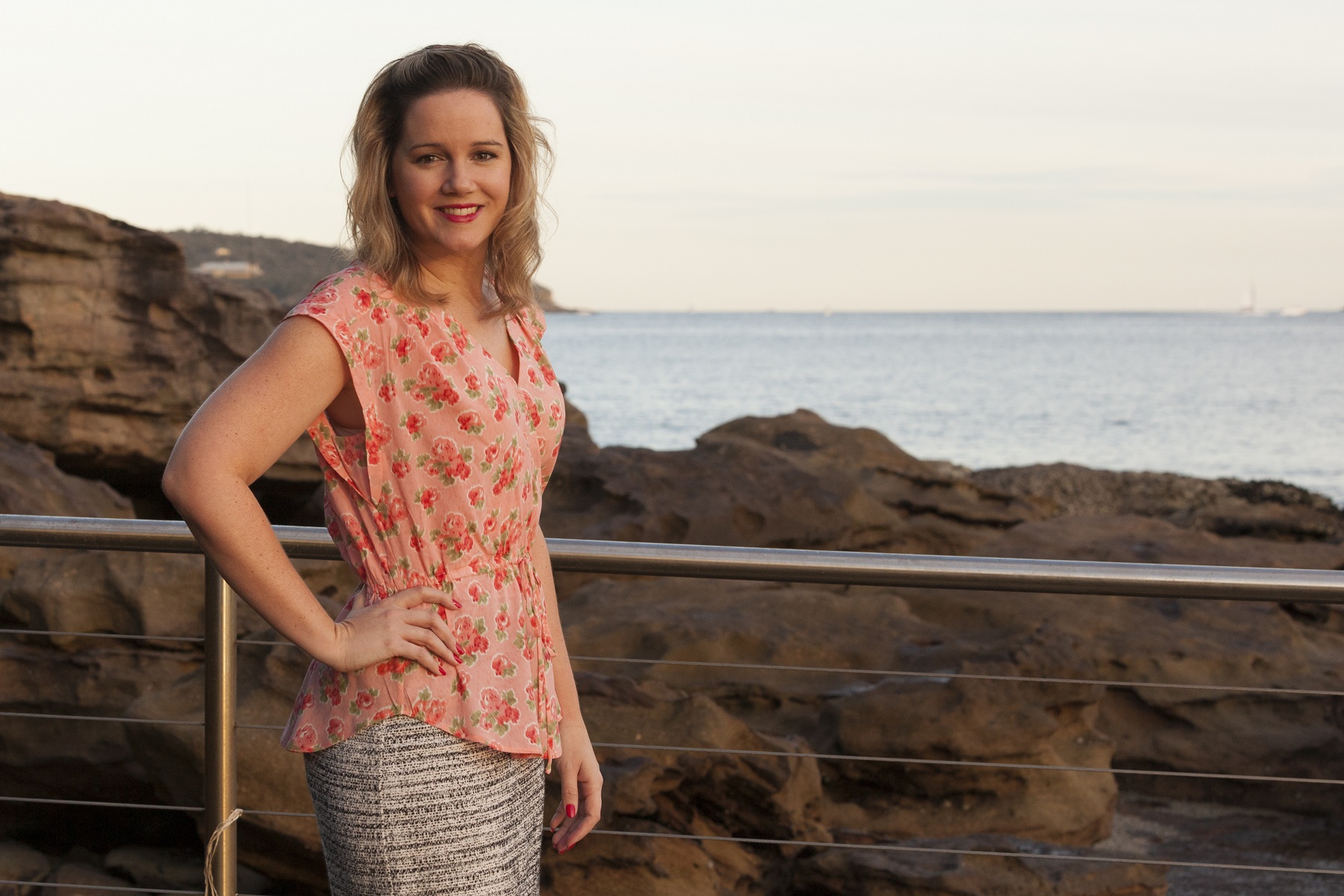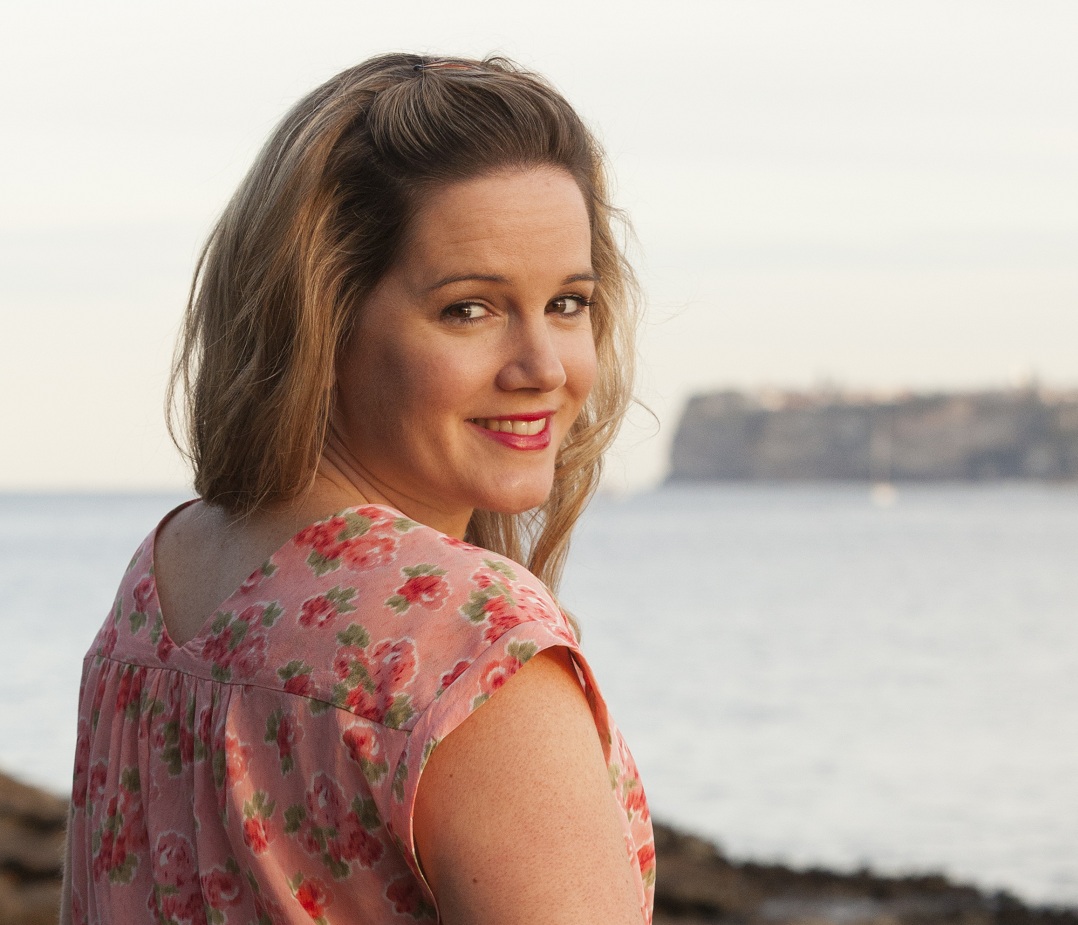 The instructions for this blouse are good and didn't trip me up until it got to the armholes. I could not decipher how they were suggesting to insert the arm holes and in turn, also add in the armhole inserts. It ended up being a series of trial and error until they seemed to sort of fit together. That seems to be the way I tend to overcome a sewing hurdle - just buggerize long enough till it works. I did some research online but didn't really find anything of value that would help. My advice is to sew in the armhole bands fully first, then add in the armhole inserts. But before trying to add in the armhole inserts do a little snipping on the curve of the underarm to help with working the fabric. I worried about cutting at all, but it works out in the end and after pressing the armhole area.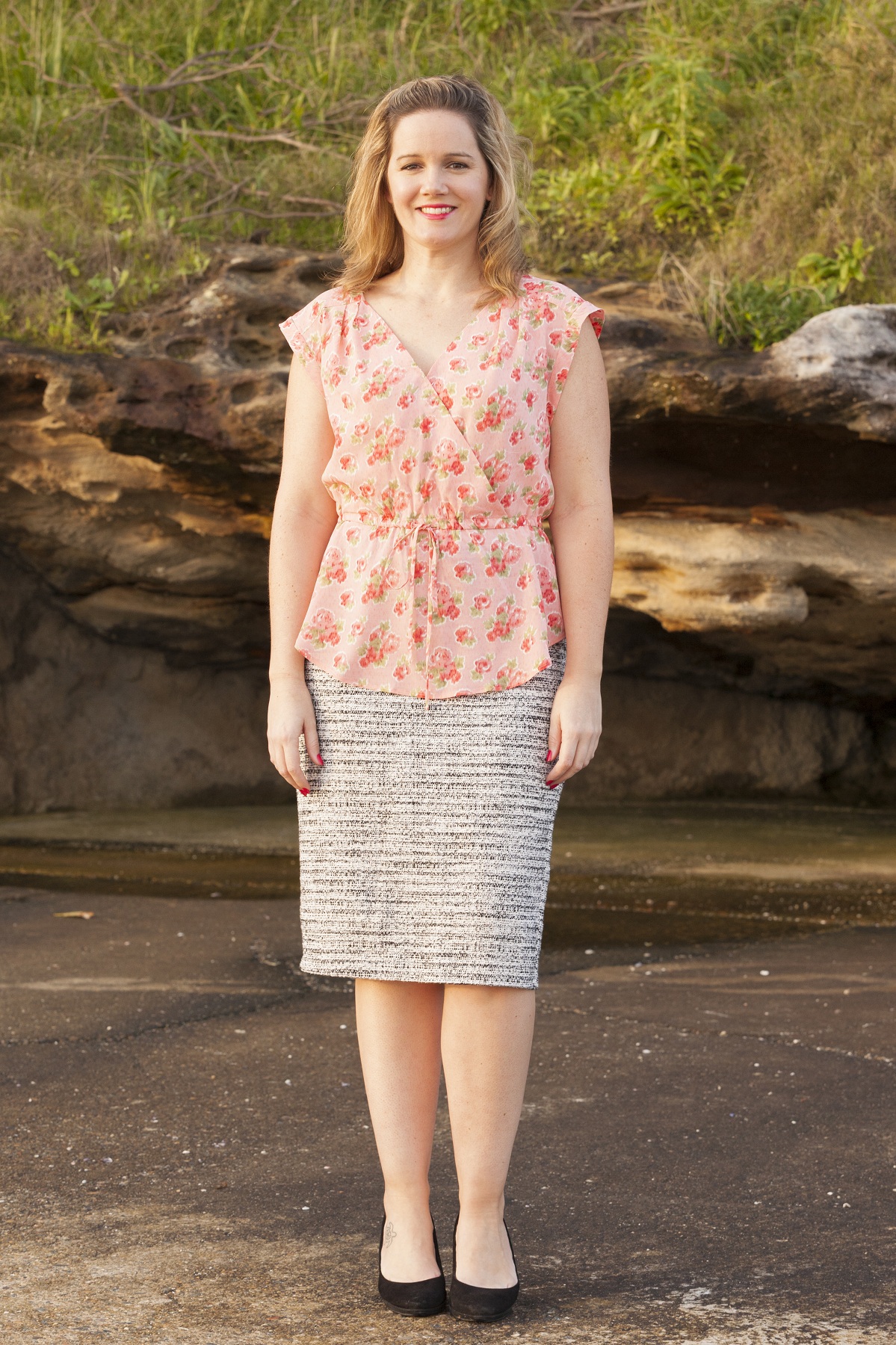 The patterns suggests adding a hook & eye to the front to keep the bodice wrap front closed. If you didn't, it certainly would be making a statement. I added a hook & eye and found it still gaped so I ended up just doing some small hand stitches in the inside of the blouse to keep the bodice closed. I would recommend doing this instead of adding a hook & eye or snap closure because the blouse is loose enough with the v-shaped back that you can still get it over your head easily with it permanently stitched in place.
Overall I am pretty happy with how this turned out. I still need to find the perfect bottom half of this outfit. I think it might actually suit jeans or fitted pants more than a skirt. But for now it sits in the closet until spring comes around.