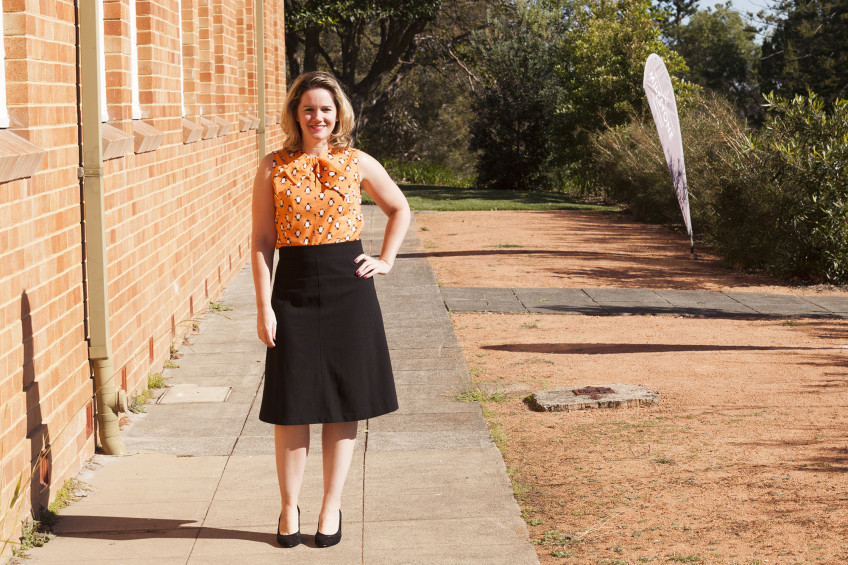 Happy Friday y'all! I just saw thats it's been over two months since I have blogged. Eeek. It reminds me how quickly this year has gone so far! I guess I've been a little busy with other things, mainly a new job in marketing, having made the leap from a career in Human Resources to marketing. So far, so good. Lots to learn but thankfully I changed jobs in the same company so I didn't start completely on the back foot. It's been a good opportunity to use my creative muscle a little bit more. I've also devoted some more time to other crafts these past months - mainly quilting & needlework. And alas, working full time means I cannot do it all, so there has been less sewing. I think the fact it's Winter is partly to blame also as I much prefer making pretty summer dresses than Winter gear. Winter for me is about jeans and jumpers. One of these days I will make some Closet Case File's Ginger jeans.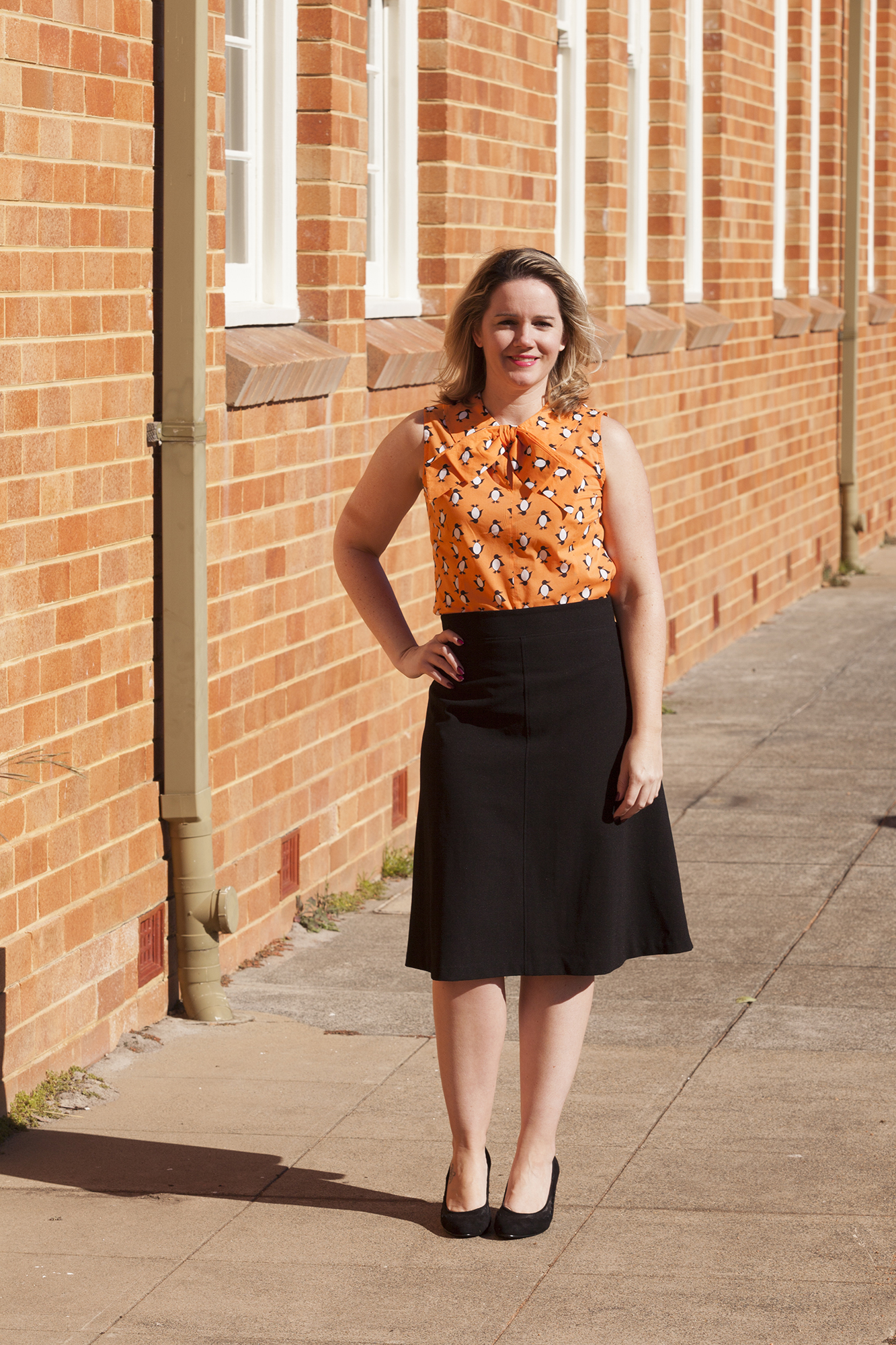 I'm heading off to Spain in 3 weeks today(!) and I am hoping to have about 3-4 dresses sewn up to take with me. Wish me luck! I love wearing a handmade wardrobe when travelling because I get to revisit my me-made wardrobe whenever I look through my travel photos. If anyone has any fabric shopping advice for Spain - please let me know. :)
I made this penguin top late last year out of some cotton fabric I picked up from The Remnant Warehouse a couple of years back. I thought the fabric was pretty cute, but I'm not entirely convinced it works as a top, it's pret-tay orange! I'm wearing it here with one of my work go to skirts I made in a poly crepe fabric using the Colette Pattern's Ginger skirt pattern. The Ginger skirt pattern is fabulous.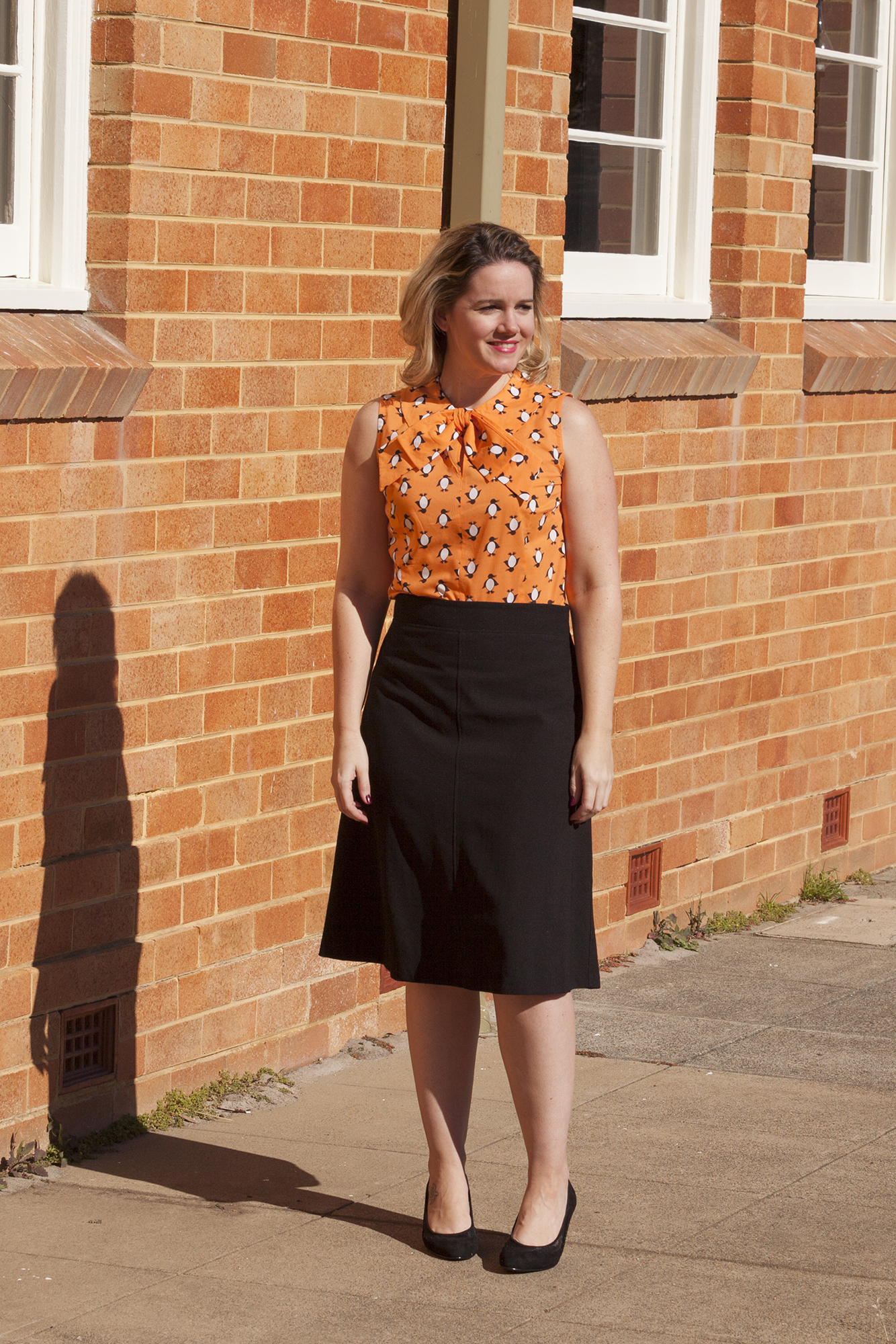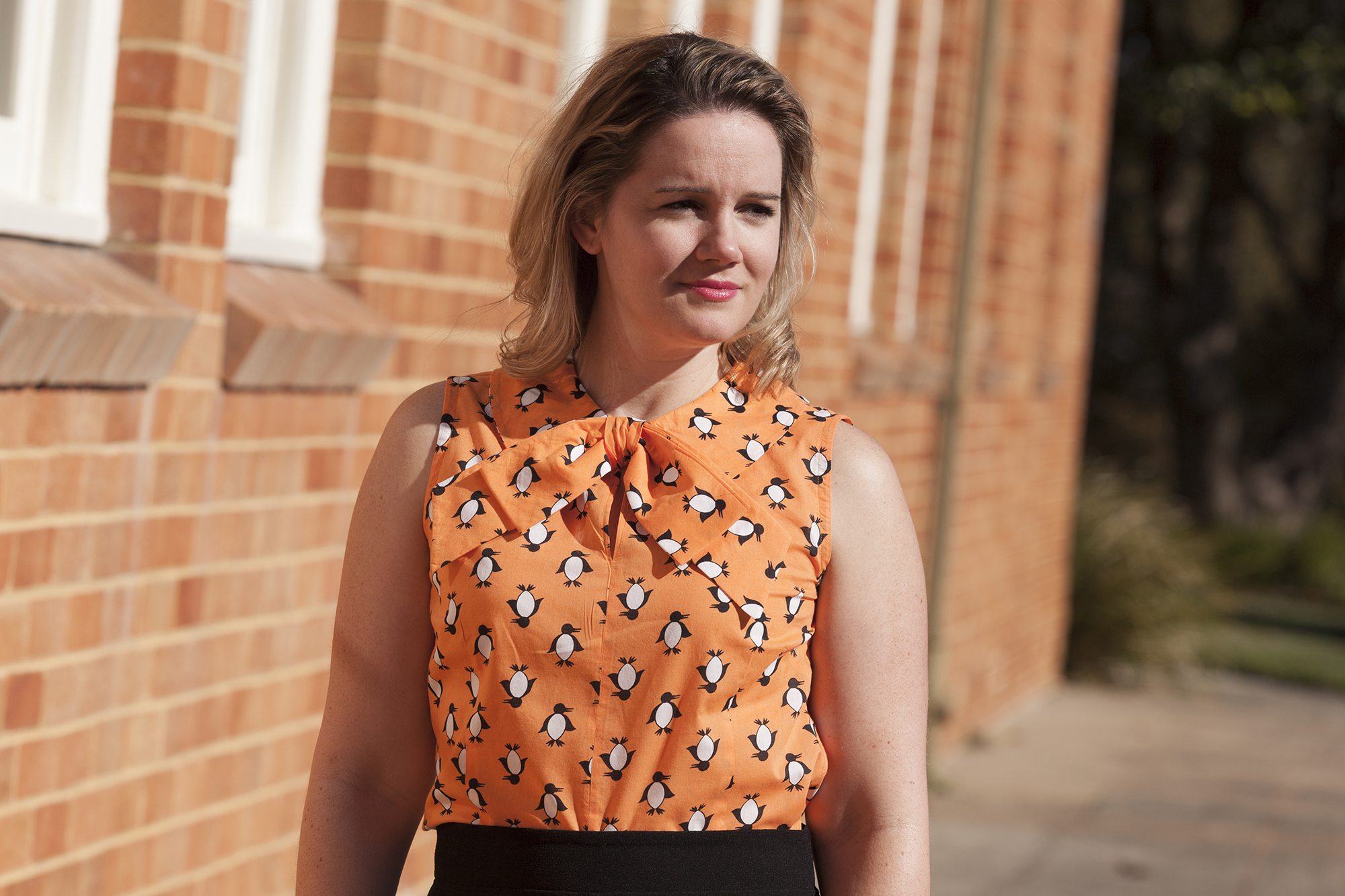 For the top I used Simplicity 2154 which is a re-release of a 1960's pattern. Simplicity brought it back quite a few years ago now so it must be a popular one. The skirt pattern that comes with it is also great. I have a bit of a weakness for bows in all variations, and the pussy bow style is no exception! For the top I cut out a straight size 12 and made no alterations - winner winner chicken dinner.
I followed the instructions to the letter with the only change being the zipper. I was going to put in an invisible zipper, because I just find them easier. But I ended up sticking with the vintage vibe and trying to squeeze in a lapped zipper. I think it worked out a-ok.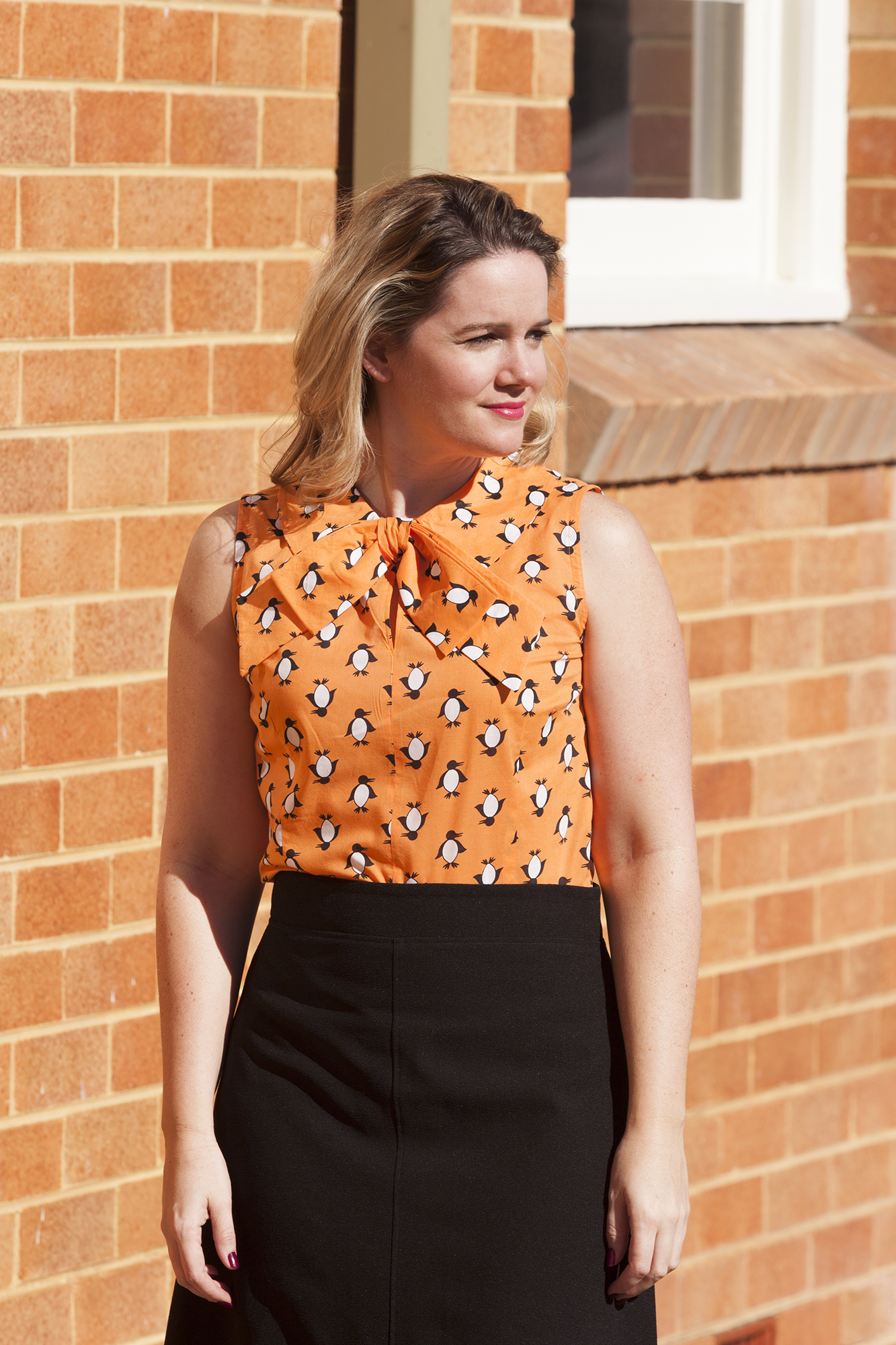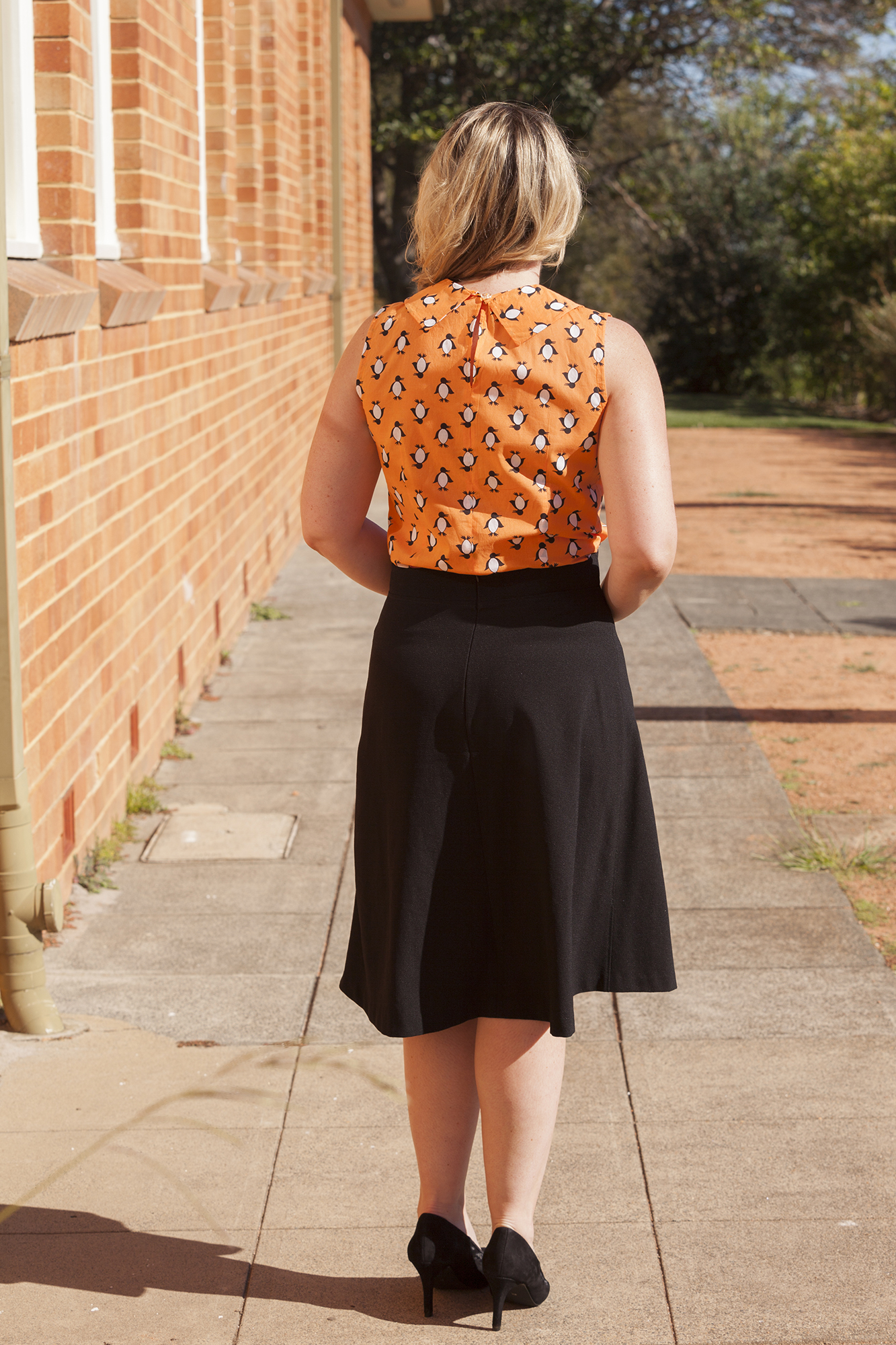 This might well be not the most helpful blog post except to say - consider giving this top and the skirt a go. The cut it great, and I think flattering for a lot of body shapes. I'm off now to get cracking on my summer dresses for Spain....