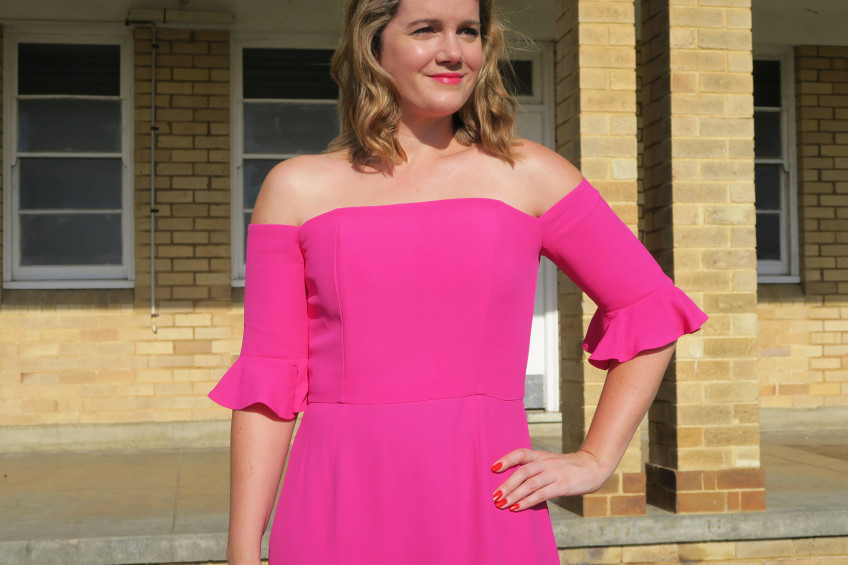 The blogging spectacular of Summer holidays 2017/18 continues with this little pink diddy. I made this for a wedding I attended back in November. As soon as I saw this pattern released I just had to have it. I love off the shoulder styles and I loved the frilled sleeves. Because I had to have it as soon as I saw it, I ended up purchasing it on EBay given it wouldn't be available down under for however many more months. Oh the joys of getting the pattern collections after everyone else in a global world! I get it, and understand why it is the way it is with different seasons, but I hate the waiting game. I'll just have to keep buying them online to satisfy my impatience.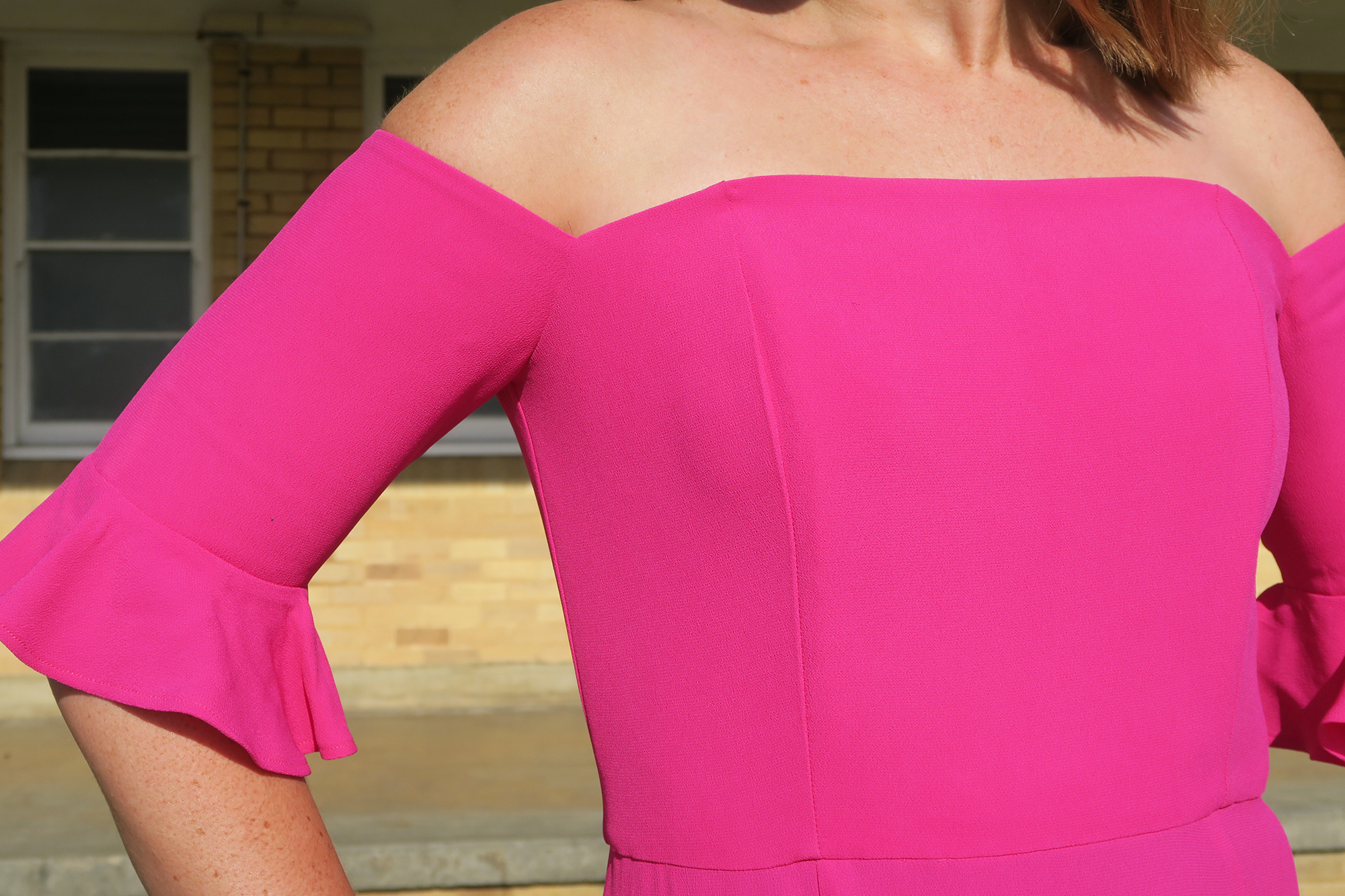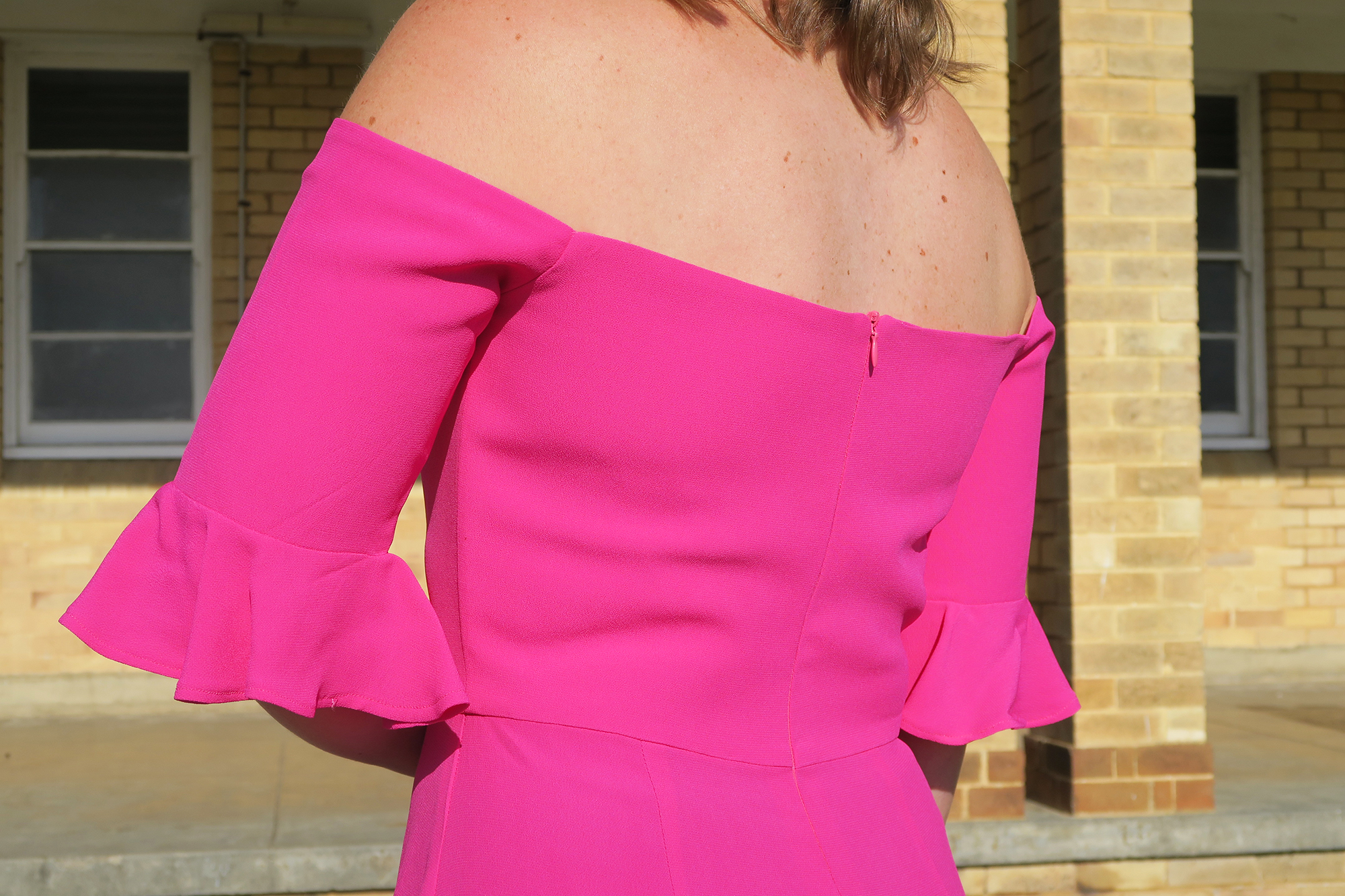 This pattern is McCalls 7654 - a fitted lined dress with sleeves. The pattern is mix and match so you can choose from various sleeve and skirt options. I'm pretty sure I'll make this one again with the flared skirt. I bought a satin back crepe from The Remnant Warehouse in Sydney to make the dress. The fabric has stretch in one direction so I made the bodice quite fitted to ensure it wouldn't slip down. In hindsight I probably could have made it tighter because I felt it dropped down a bit in the sleeves over the course of the day. It's an interesting design to fit, because I think I over worried about making it too tight so that I couldn't raise my arms at all, but tight enough to stay on. The fabric has good drape to it but wasn't very thick so I didn't want to wear it too fitted around the hips to avoid it showing up any underwear lines. Having said that, after I put it on to wear to the wedding I realised I could have made it more fitted around the hips, so I'm going to go back to it and take it in a little on both side seams at the hips. I guess it all comes down to personal preference and your desire to wear Spanx. Something I am really starting to enjoy wearing more and more! I just love how smooth they make your outfit look.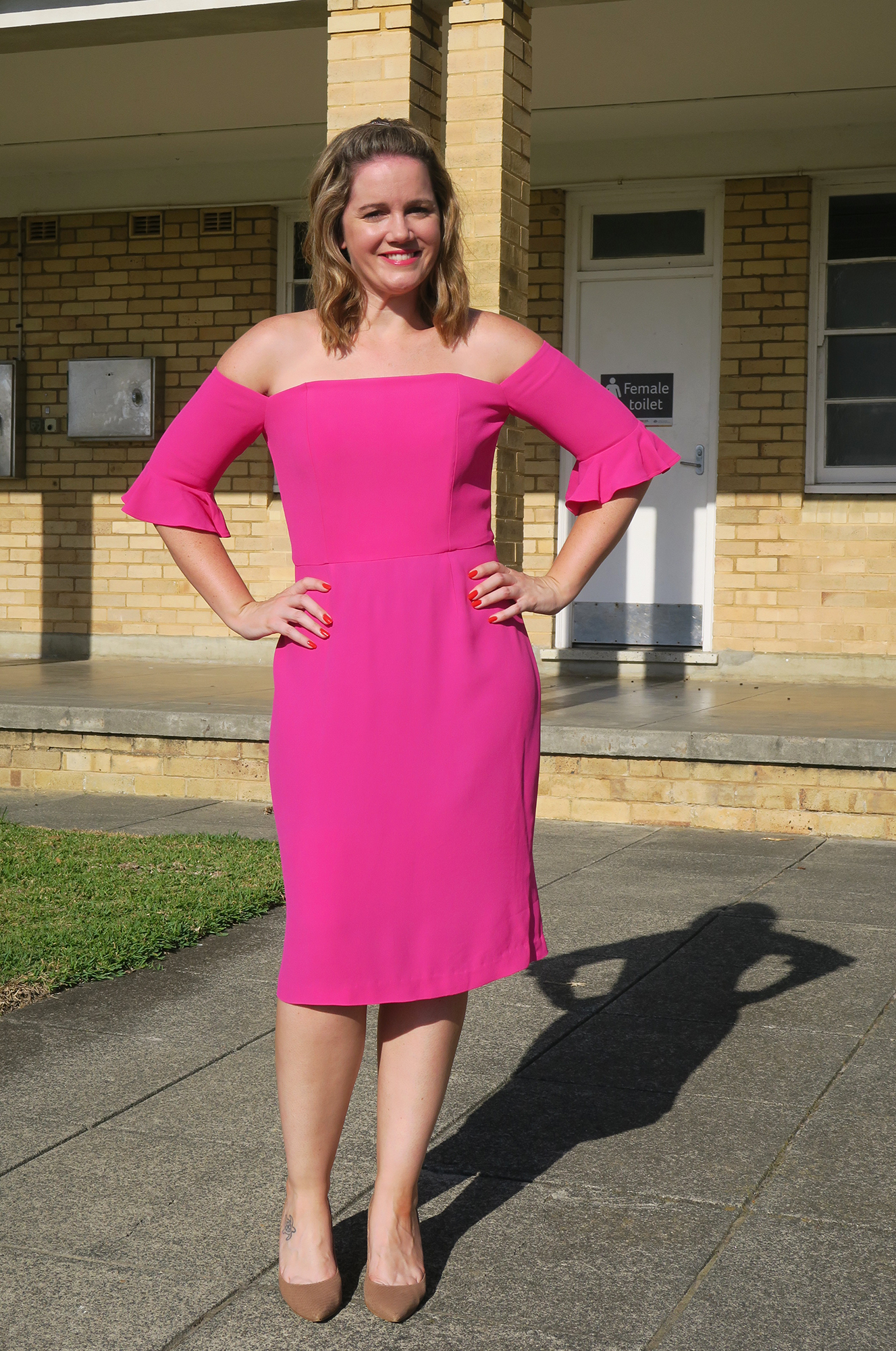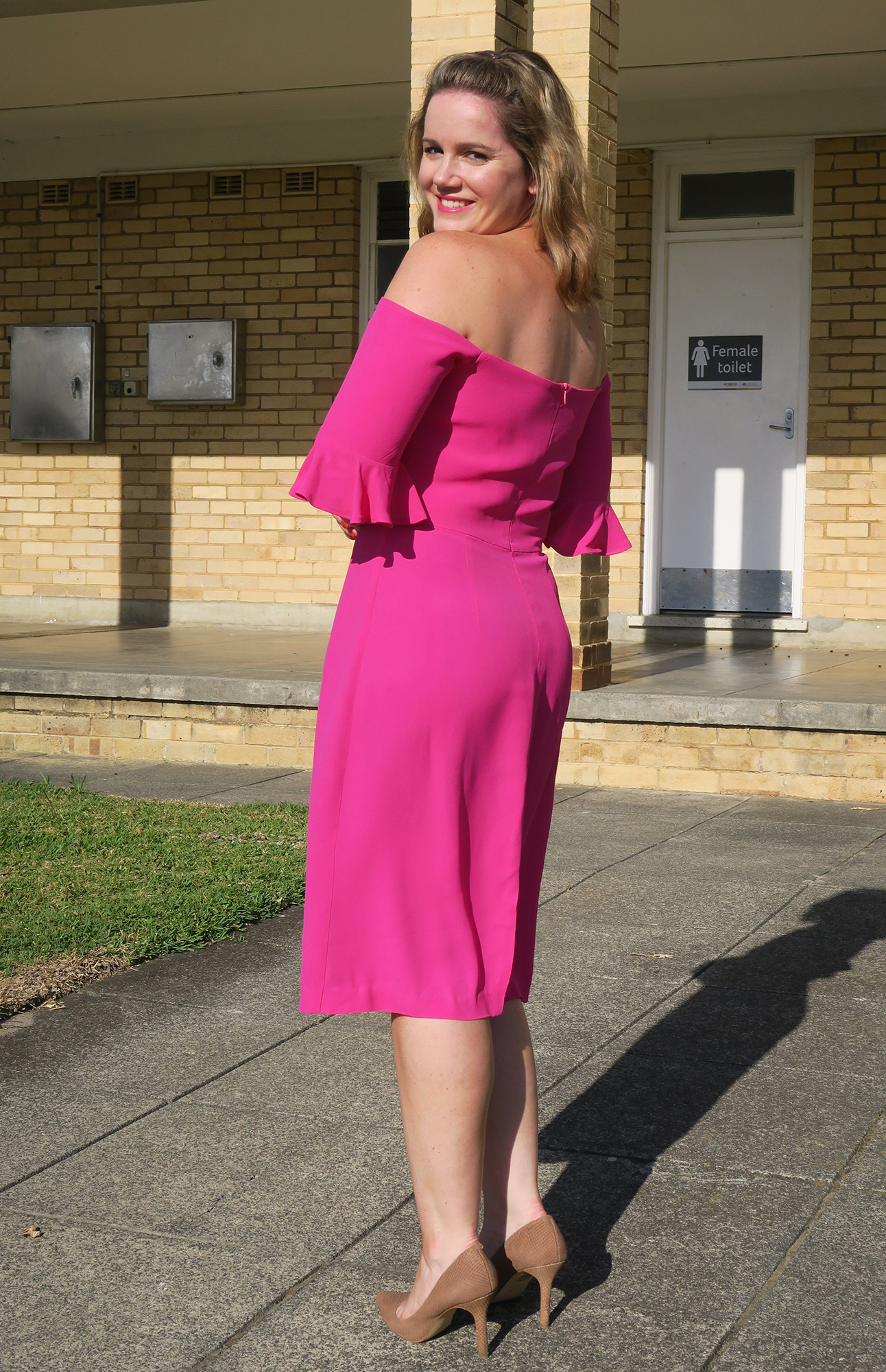 I cut this out as a size 12 on the bodice and I size 14 for the skirt. I ended up taking the bodice and skirt in, so at a pinch could have almost sized down. This may differ if your fabric doesn't have any stretch in it. The instructions were easier to follow than I thought they would be, but it is a fiddly make due to the addition of boning on the bodice. I find adding boning into the lining is always a fussy task to ensure it sits flat. Especially because I used fabric-covered plastic boning, and didn't venture into spiral steel boning for this one. I think steel boning may have looked a little bumpy with this fabric. I also lined the bodice in the same fabric, and didn't bother lining the skirt.
The only alternation I made to the dress was adding about 1 inch to the length so it finishes just under the knee. It made for a nice change making something in a solid colour. It happens so far and few inbetween when it comes to my dressmaking!