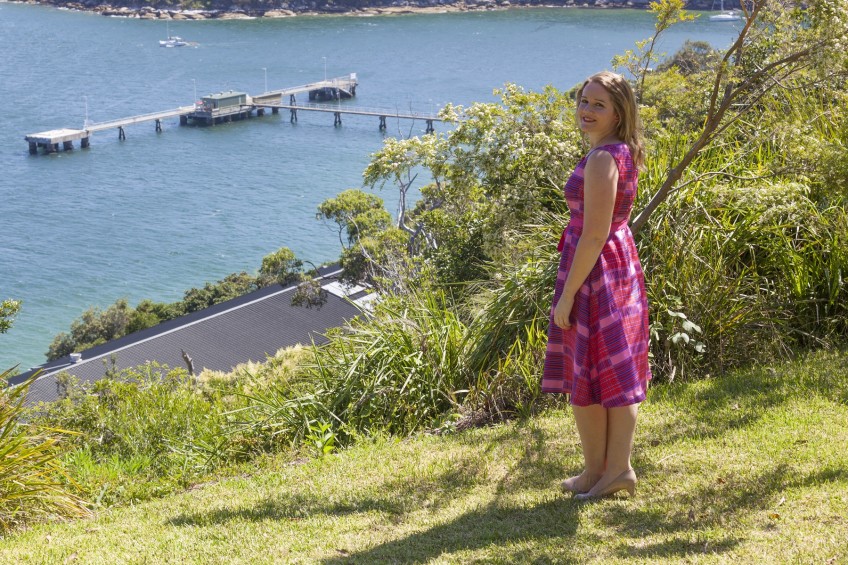 Well that's the Australia Day long weekend done and dusted. Why do these weekends go so quickly!? I was quite successful on the sewing front over the weekend and managed to sew up two tops for work and a pencil skirt. I'm actually sitting at my desk at work wearing one of the tops now and quite chuffed out how it turned out. So it wasn't a lost weekend. I did think over the weekend that my wardrobe is brimming to the point of out of control and that if I don't become tougher with my 'keep or throw out' decisions I may actually end up on a hoarders TV show. I really struggle throwing out anything I have made, even when I've not liked it much! I also realised that I have quite a few handmade items of clothing I haven't blogged about so I need to catch up toot sweet as I want my blog to be my way of cataloguing everything I make and I am waaay behind.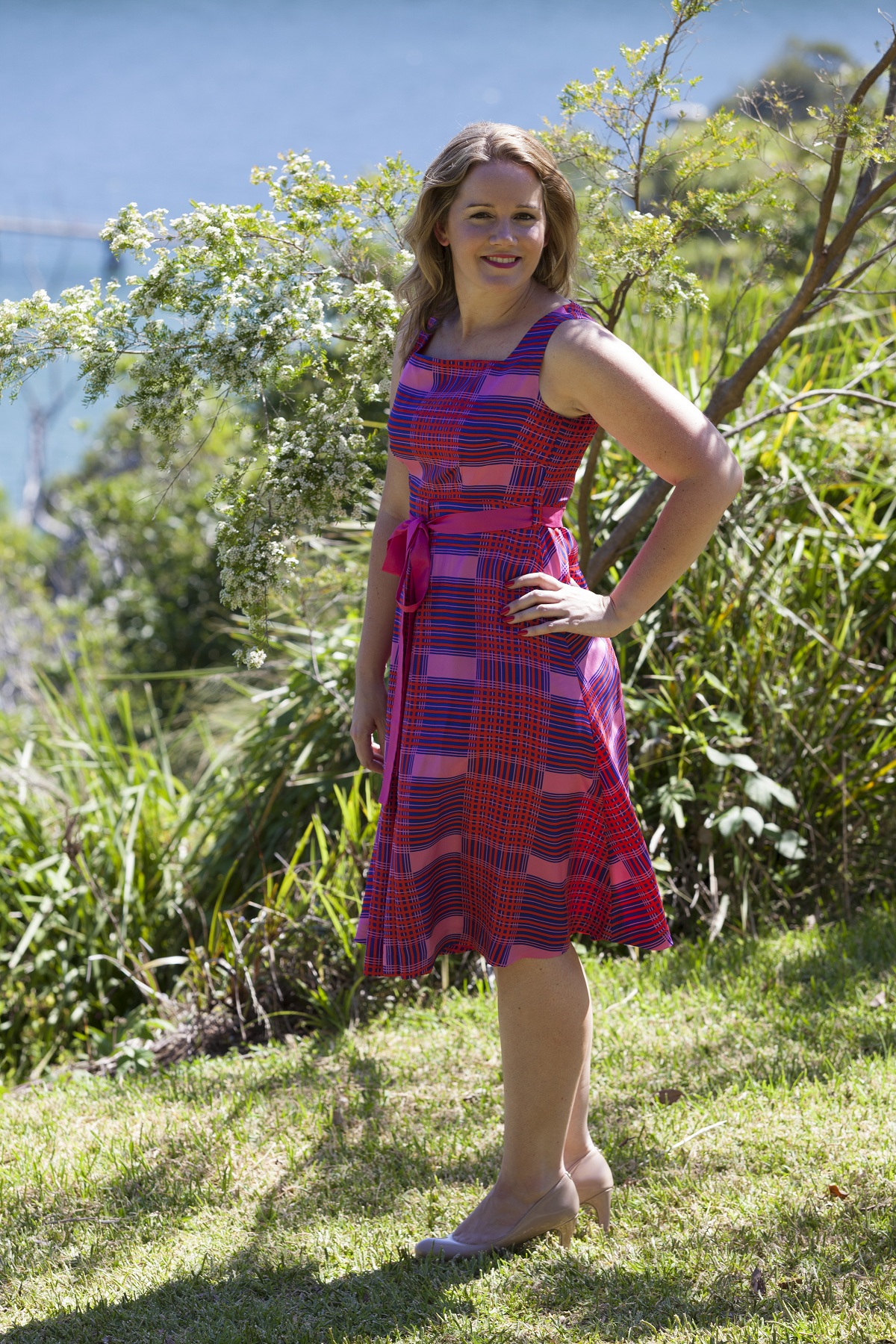 Today's dress in the spotlight is one I sewed up back in October for the Spring Racing Carnival. Every year I try and get to the Spring Racing Carnival in Sydney. I prefer it over the autumn one mainly because its normally hot and spring clothing is just prettier. I was at a bit of a loss as to what to make this year which led to me doing such a rush job to the point that I was finishing off the belt loops on the day of the races. I won't be doing that again! Sometimes I opt to do a bit of a vintage look for the races but this time chose a more current relaxed look. I was unsure of this pattern for the races but I think the fact the lady on the pattern envelope is wearing a hat led to an almost unconscious move to go forth and sew this one up. It's also very basic so I knew I could get it done in a rush. Well snap, I just Googled this dress pattern and its OOP...I used McCalls 6554, see below.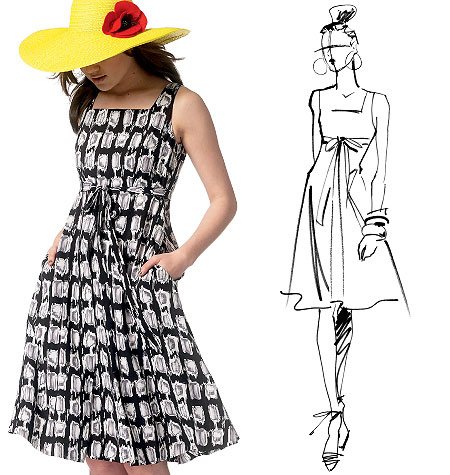 I headed to The Fabric Store in Surry Hills during a sneaky lunch time trip to get my supplies. I went in with no idea what colour, style or texture fabric I wanted except that I guess it had to have a bit of drape to work with this style of dress. I ended up with a hot pink plaid-style print silk. I won't get lost in a crowd with this fabric. The pattern suggests a tie belt and I did feel it would be lacking without it but alas no suitable fabric was found in the same store. I ended up at Lincraft (I really can't stand that store; is it just me or is it like a hodgepodge of weirdness?) and bought this god awful polyester but it came in the colour I needed to and went forth and purchased given we are only talking about the tie belt. In the rush of purchasing said fabric in my lunch break I hadn't quite thought about the fact that the plaid would need to match at the seams, dam dam dam. Thankfully I bought extra and only needed to worry mainly about matching on the back.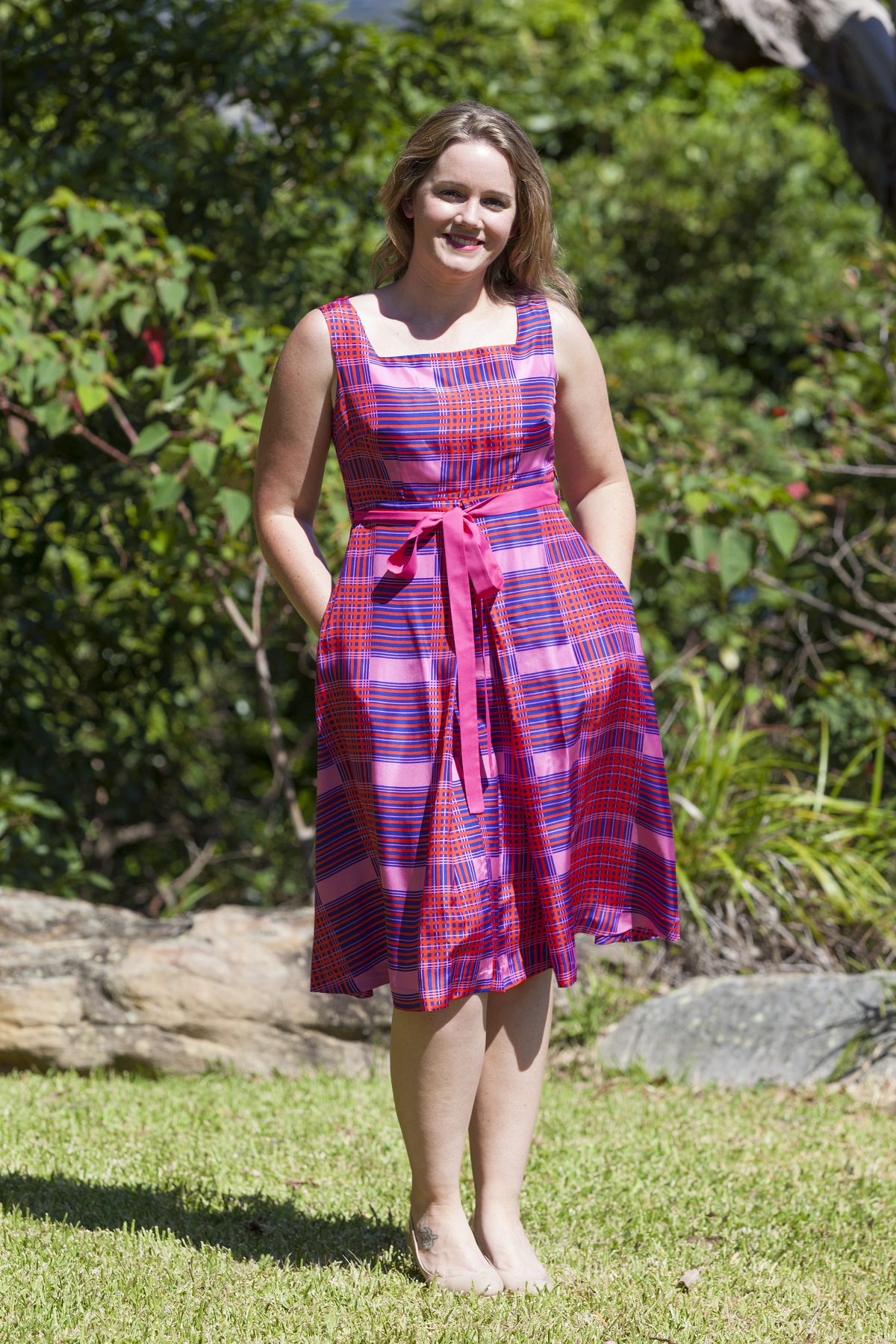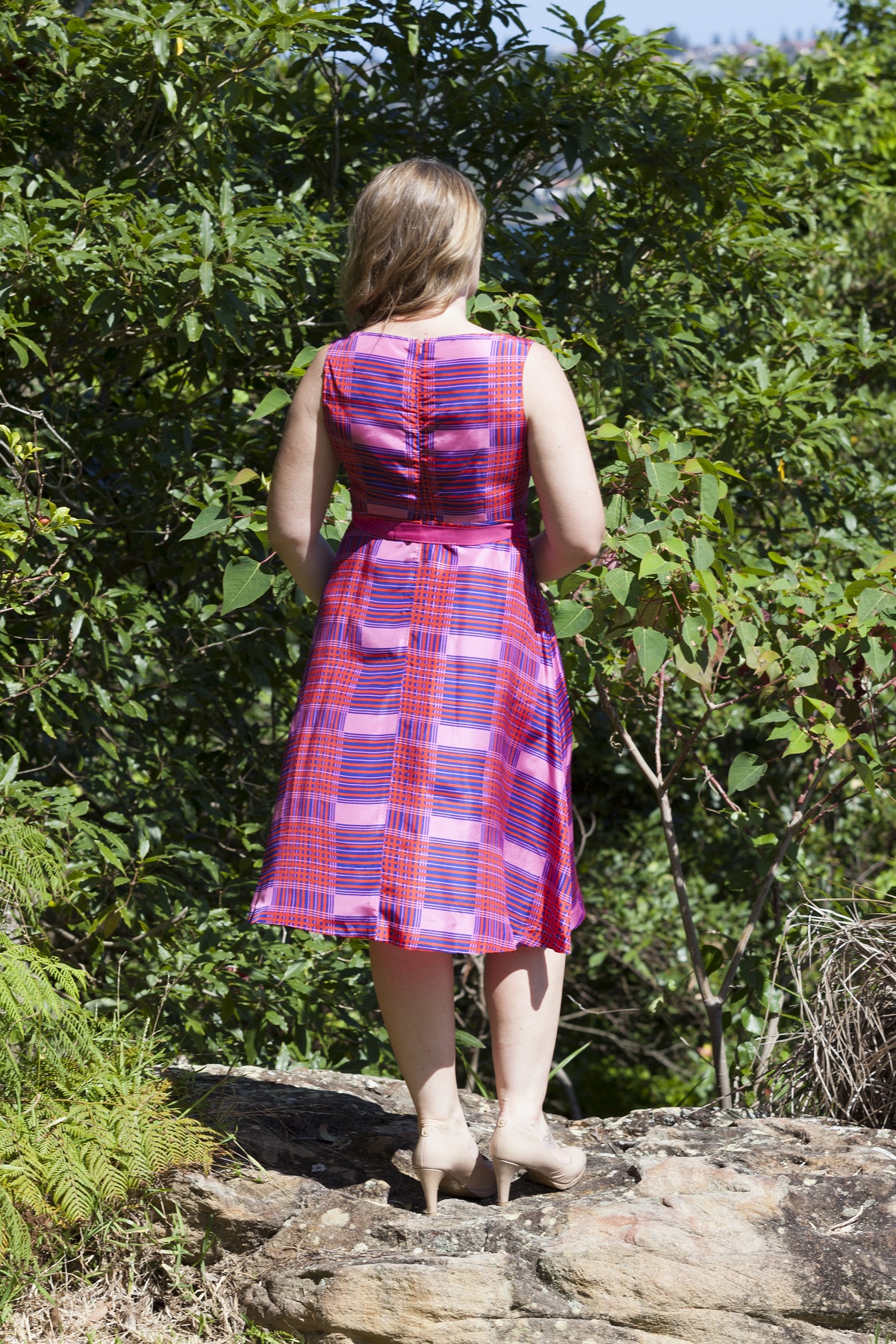 The fabric was a bit of a bugger to sew with given it was on the slippery side but I managed. I pretty well sewed it up straight from the envelope and the only alterations I made was to add a little length to it. I decided on cutting out a size 12 and that fit pretty well spot on. It's a rather forgiving style really, so fit isn't as big a deal compared to more structured clothing choices.
To help with putting an invisble zipper into delicate slippery fabric whilst trying to match the print I used a couple of strips of iron-on interfacing along the zipper seams to stabilize before I sewed the zip in. I used a bemsilk lining for the bodice and finished off the hem with a slip stitch.
I managed to locate a suitable hat at Review clothing store. It's on the bigger side to what I normally go for, but hell, the races are the time to go maverick with hats right!?