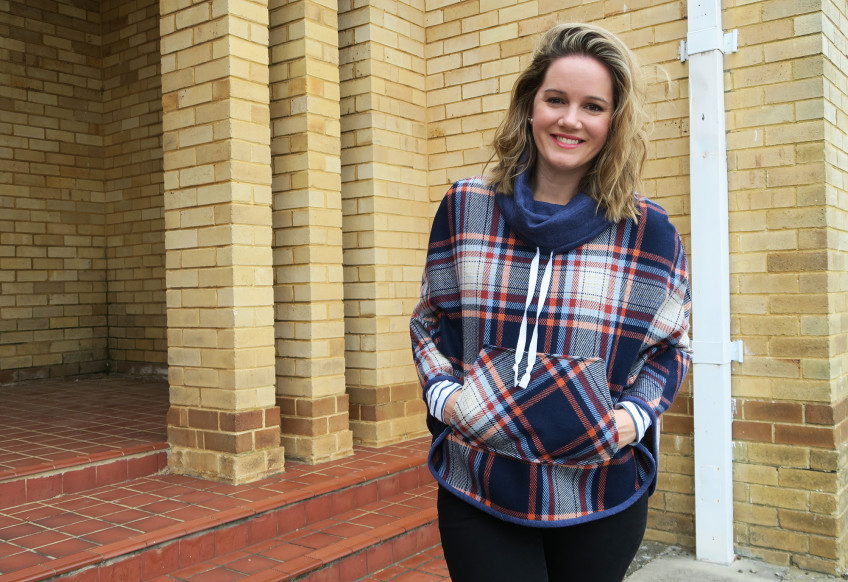 Well here's something I never thought I'd say - I own a poncho. I have worn the odd poncho in my lifetime - but it's normally clear plastic and worn whilst outdoors watching sport or a concert. And thrown away shortly afterwards. It wasn't until I stumbled across April Rhodes Popover poncho sewing pattern that I thought I might add some poncho love to my life. And I for one, am glad I did. I love wearing this thing. I also love getting people's feedback on it, because as it turns out, ponchos divide opinions. It's one you love or hate. I wear what I like to wear and will only take a opinion about an outfit if it doesn't suit my figure. So I'm all for people's honesty if they say they don't like it. I don't need people feeling like they need to be polite around me, my eclectic style isn't for everyone. But it's mine.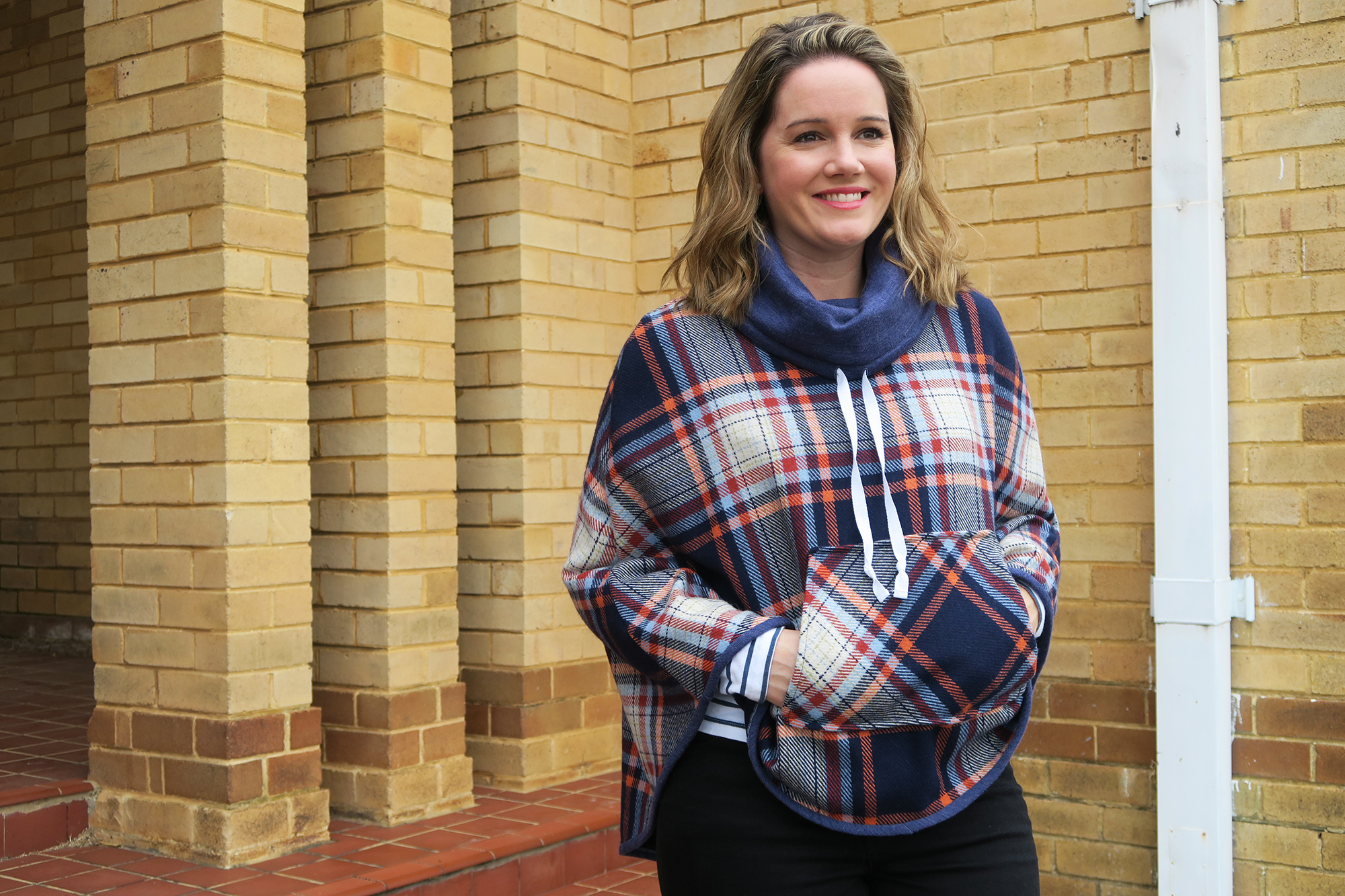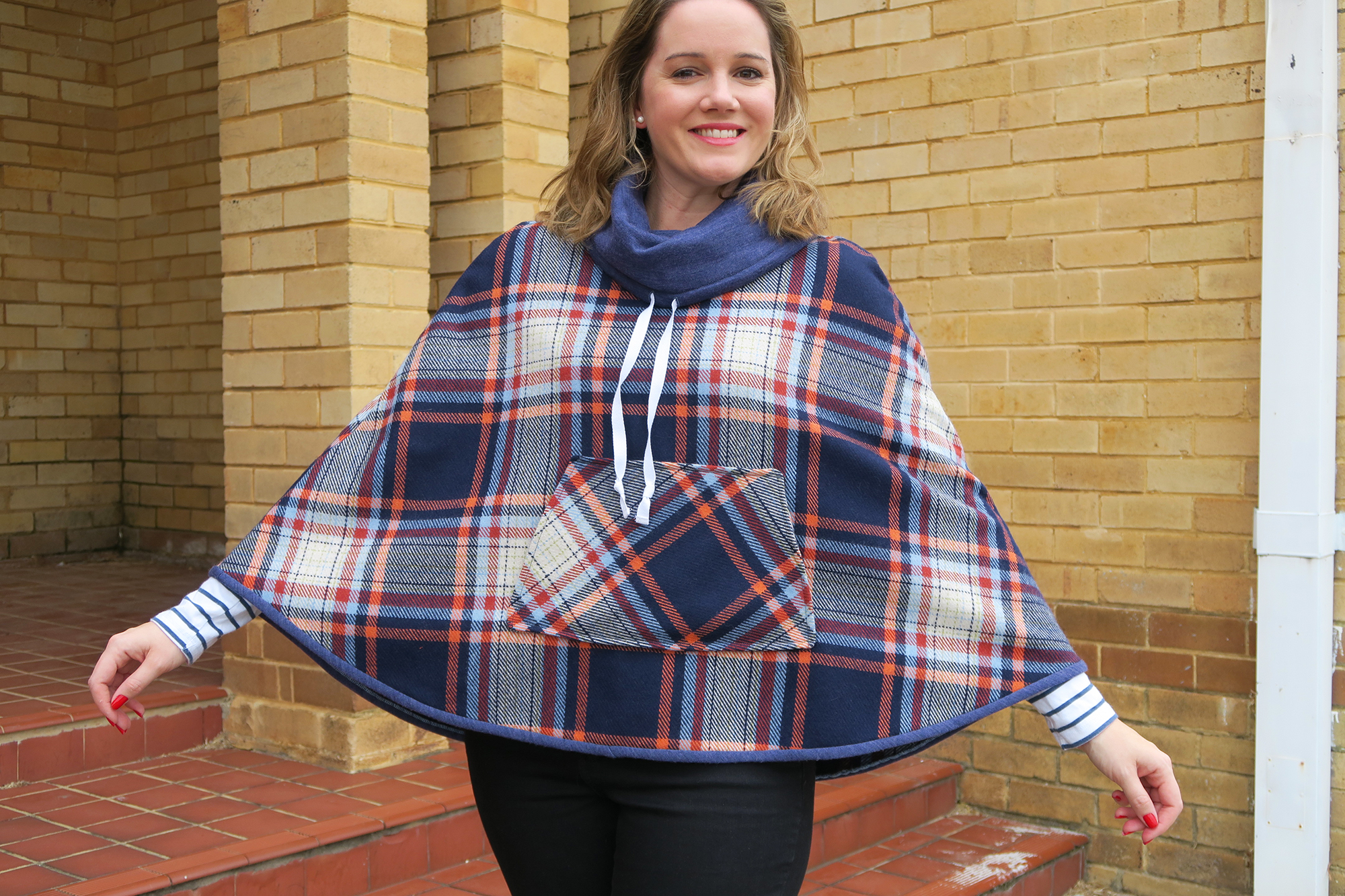 Whenever I delve into a new pattern brand I'm always a little nervous about what size to cut, and I went back and fourth with whether I cut out the small/medium or the large. I ended up going with the small/medium and a graded out about 1cm on the shoulder to ensure it wasn't too tight across the back. That seemed to work the trick. Thankfully poncho sizing is pretty forgiving.
For the fabric I picked up a wool from The Fabric Store which felt snug and a little like I was wrapping myself up in a picnic rug. For the co-ordinating neck funnel and binding I bought a merino wool jersey from The Fabric Store also.
I didn't really follow the rules for the binding and instead cut strips of binding on the bias of about 1.5 inches in width. I then sewed the strips together and folded it over lengthwise and sewed the folded over bias onto the outside edge of the poncho. I then trimmed the raw edge down a little and hand stitched the binding to the inside of the poncho. I basically binded it the same way I bind a quilt. Seemed to do the trick and worked well given the fabric was thicker than using a cotton.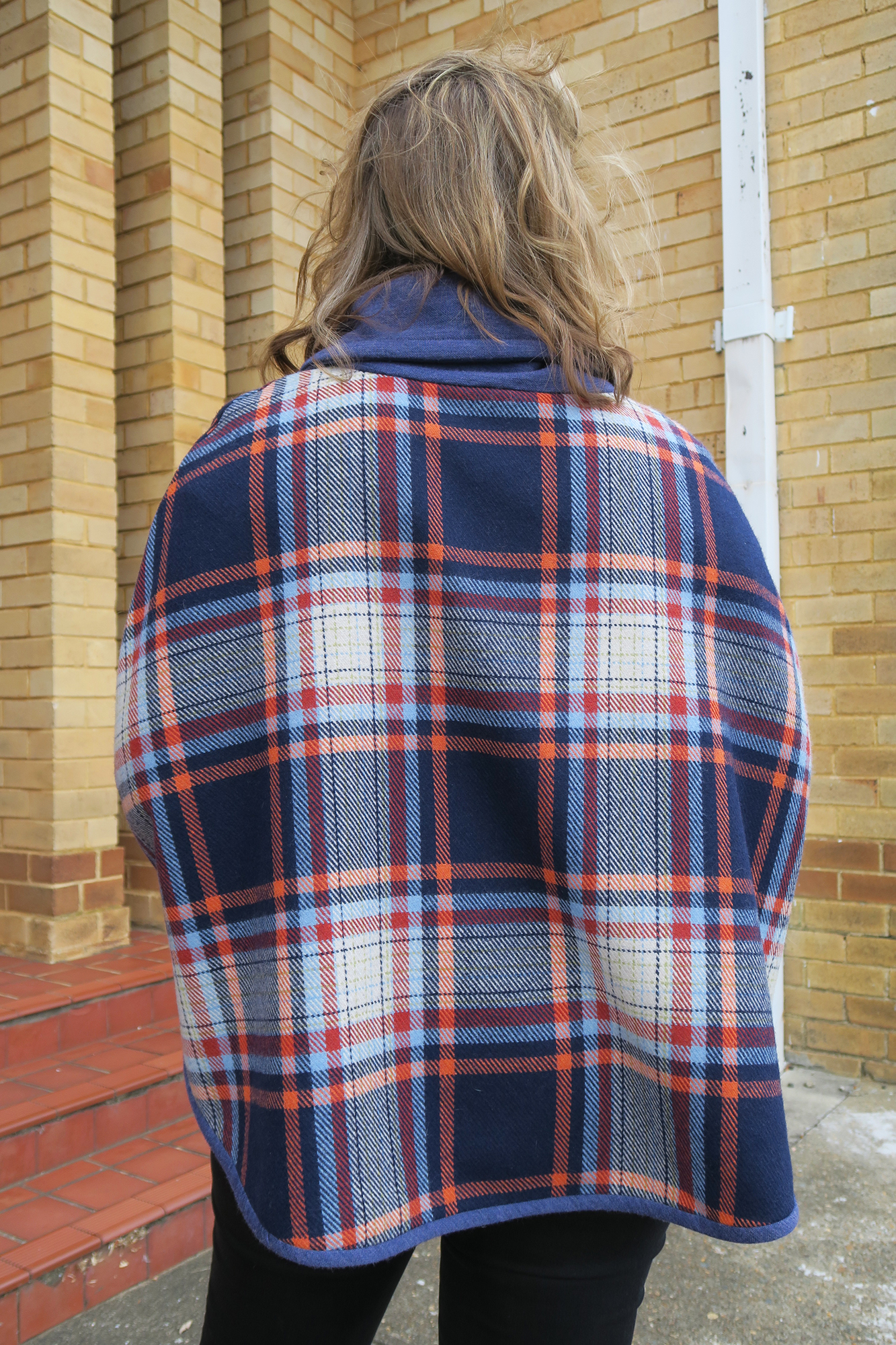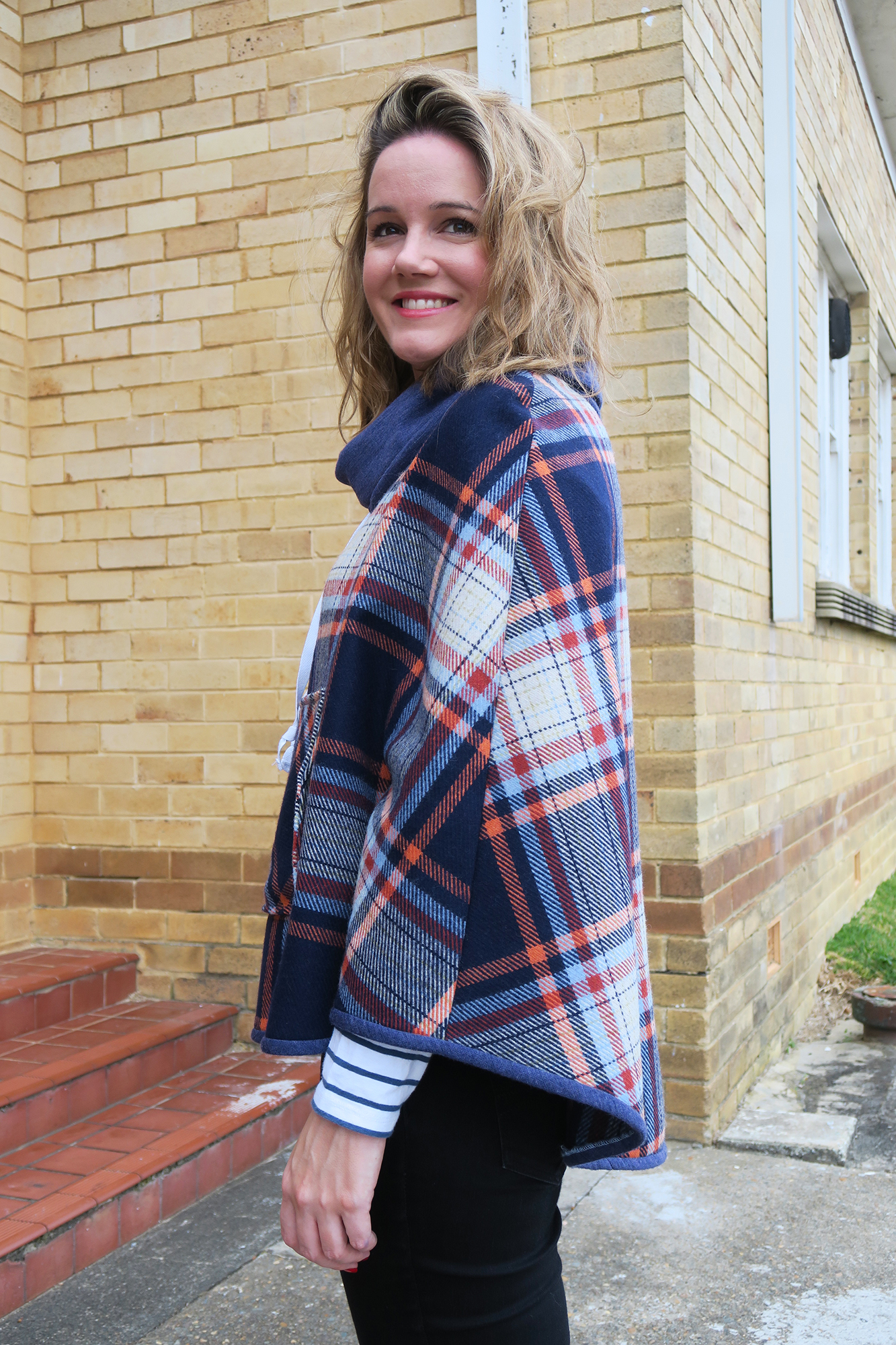 I should also mention that I added one inch to the length of the poncho just to ensure it covered my butt. I think that works better than shorter, and having it finish across the widest part of my butt. Just personal preference!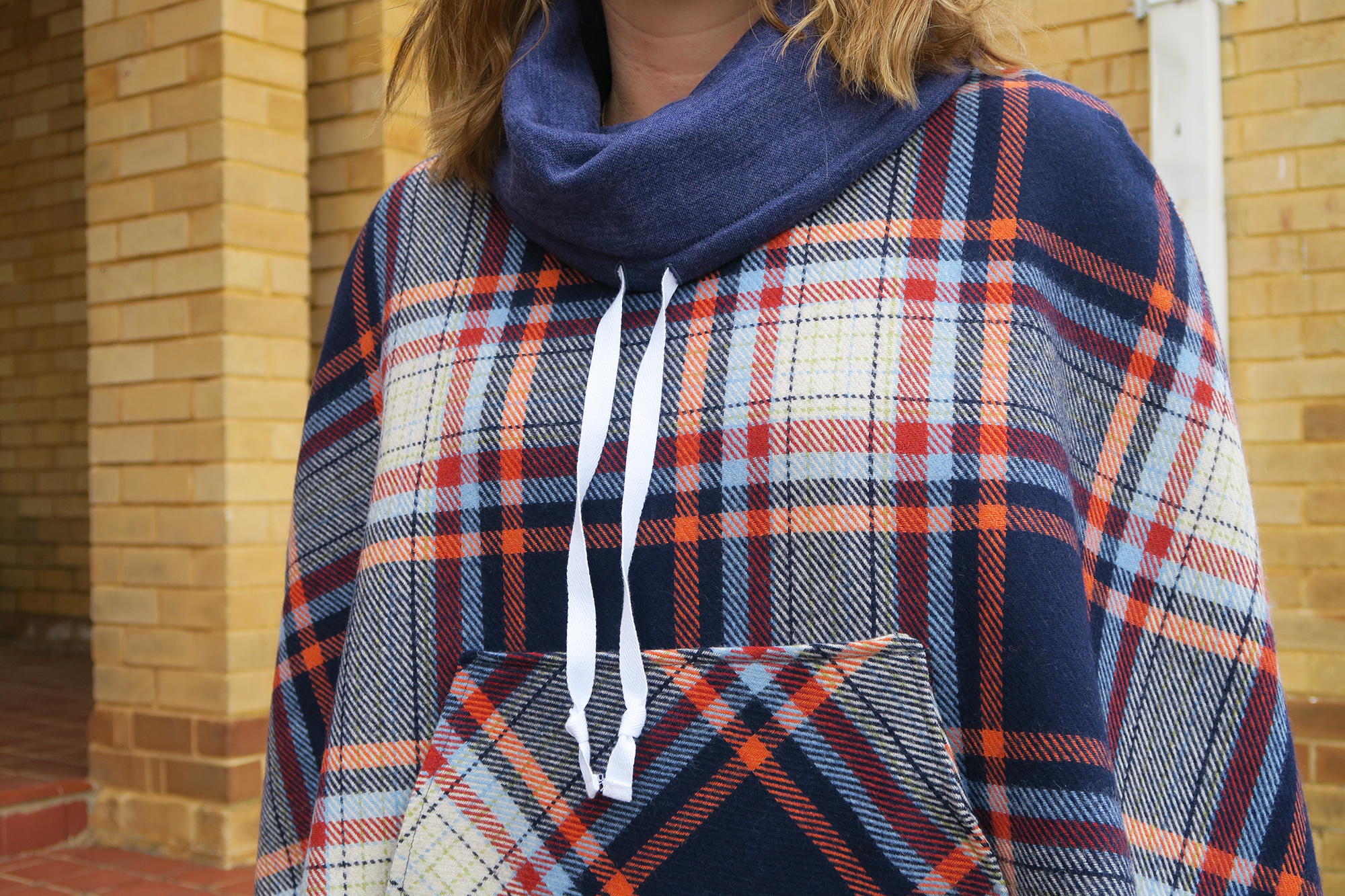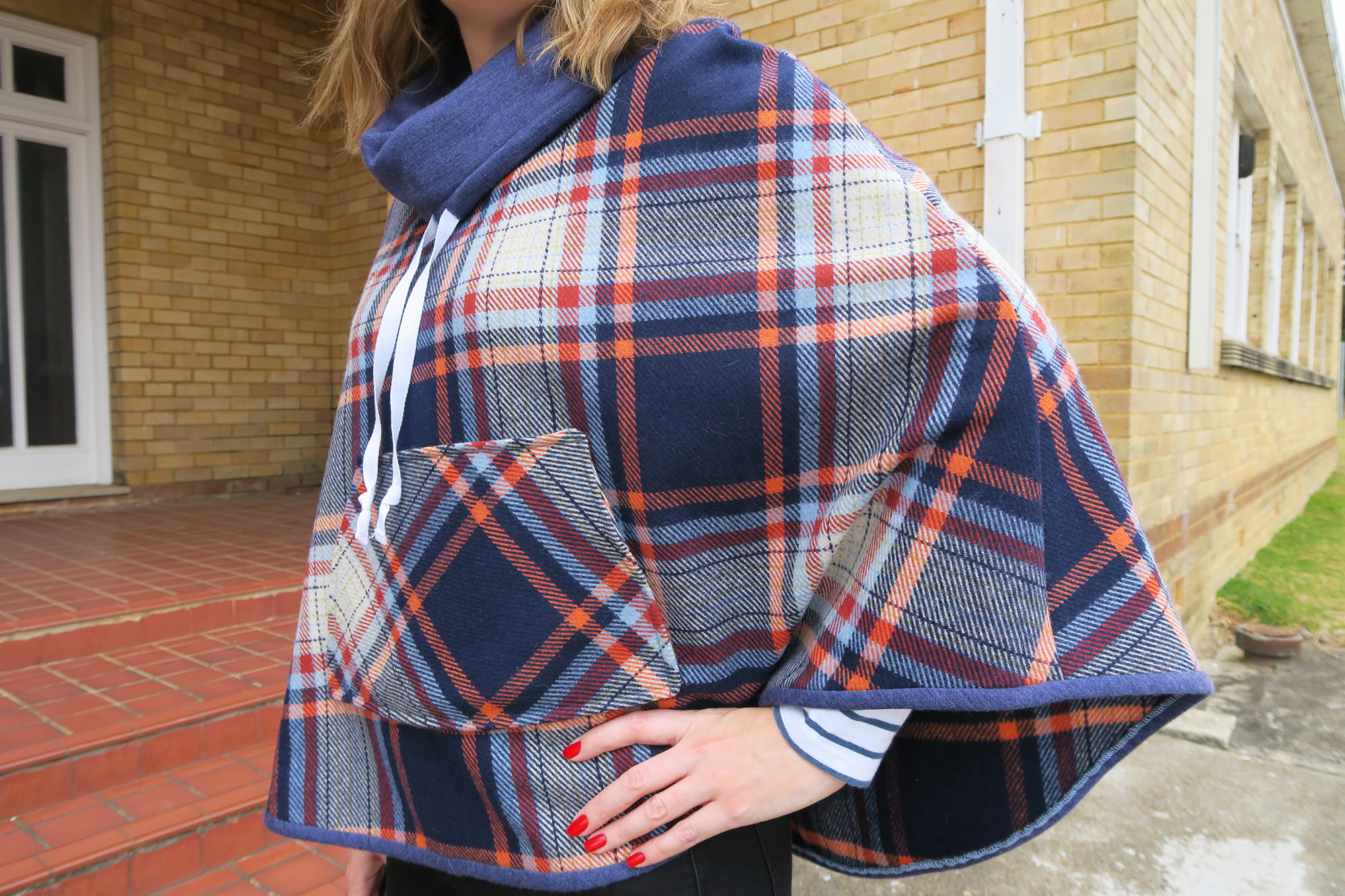 I finished off the poncho neck ties with some twill tape. I know I talk about this alot, but finding the habby you need for projects in Australia (maybe Sydney's Northern Beaches are the worst!) is a bit of a nightmare. I didn't want to have to spend a lot of time Googling and I didn't want to drive shop to shop. I also didn't want to pay for delivery from O.S. So I used what I could find at my local Spotty, and twill tape it was!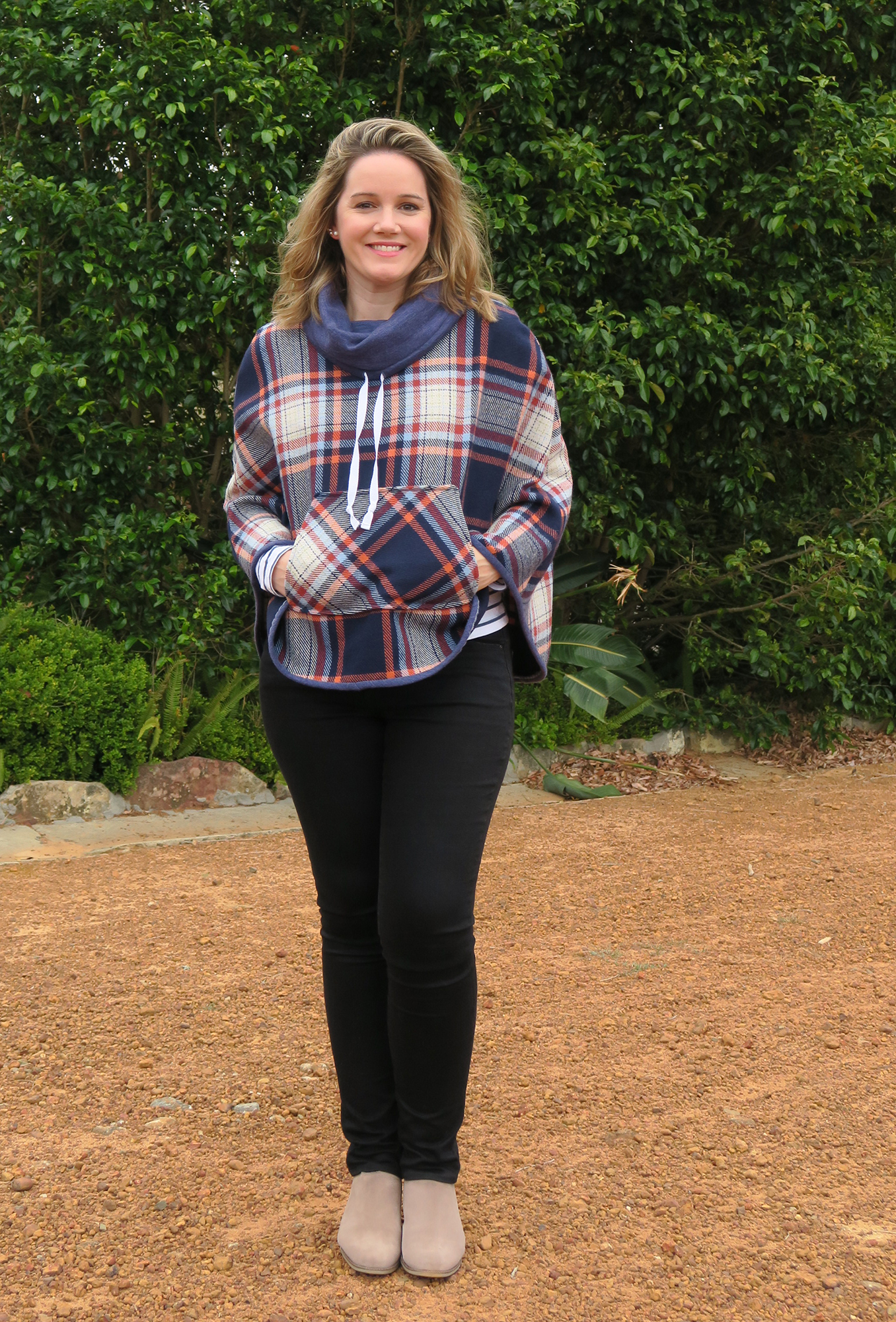 I'm really happy with how this has turned out. The only down fall with a poncho is that it isn't easy to carry your handbag over your shoulder with it. Not having sleeves takes some time to get used to! But the snug factor overrides that for me. With summer around the corner in Australia, this one has gone back into the cupboard until next winter.