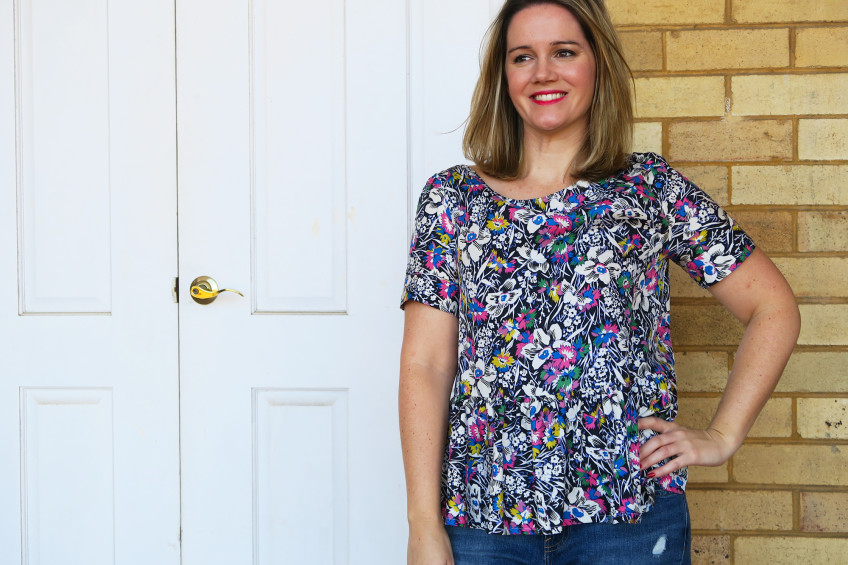 Every now and then I need to make something for my wardrobe which operates as more of a work horse than just because it's pretty. This is one of those times. Because of my obsession with making dresses, I lack a lot of options for tops to wear with jeans. And if I'm honest with myself, I wear jeans a lot more than dresses – especially during winter. So I'm upping my top game this year and making a few more comfy (read: not fitted) tops to ear with jeans. I call it my 'casual Friday' outfit.
This top is a Vogue pattern by Rachel Comey - Vogue 1503. This pattern comes with two great options for tops. I hadn't ever heard of Rachel Comey until I started buying her patterns from McCalls. I've learnt a bit about American designers since working with Vogue patterns which is kinda cool. The fit and style of her clothing is contemporary without being too high fashion. I actually did a bit of research into Rachel online out of curiosity and discovered that's she's a pretty big thing in the USA, and in particular New York. Her style does remind me a little of Michael Kors. If Michael Kors did sewing patters I might actually die. That would be a-maz-ing.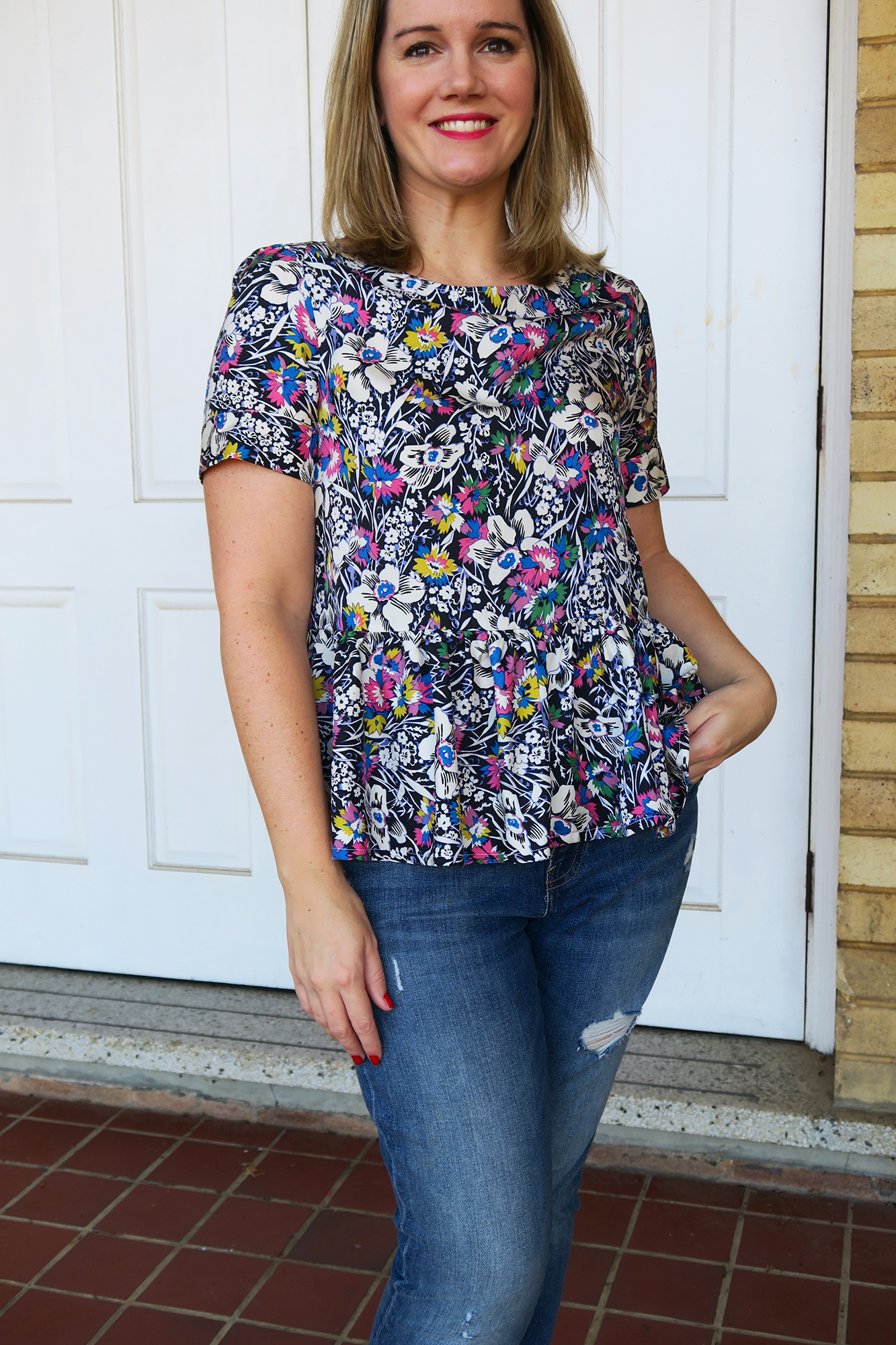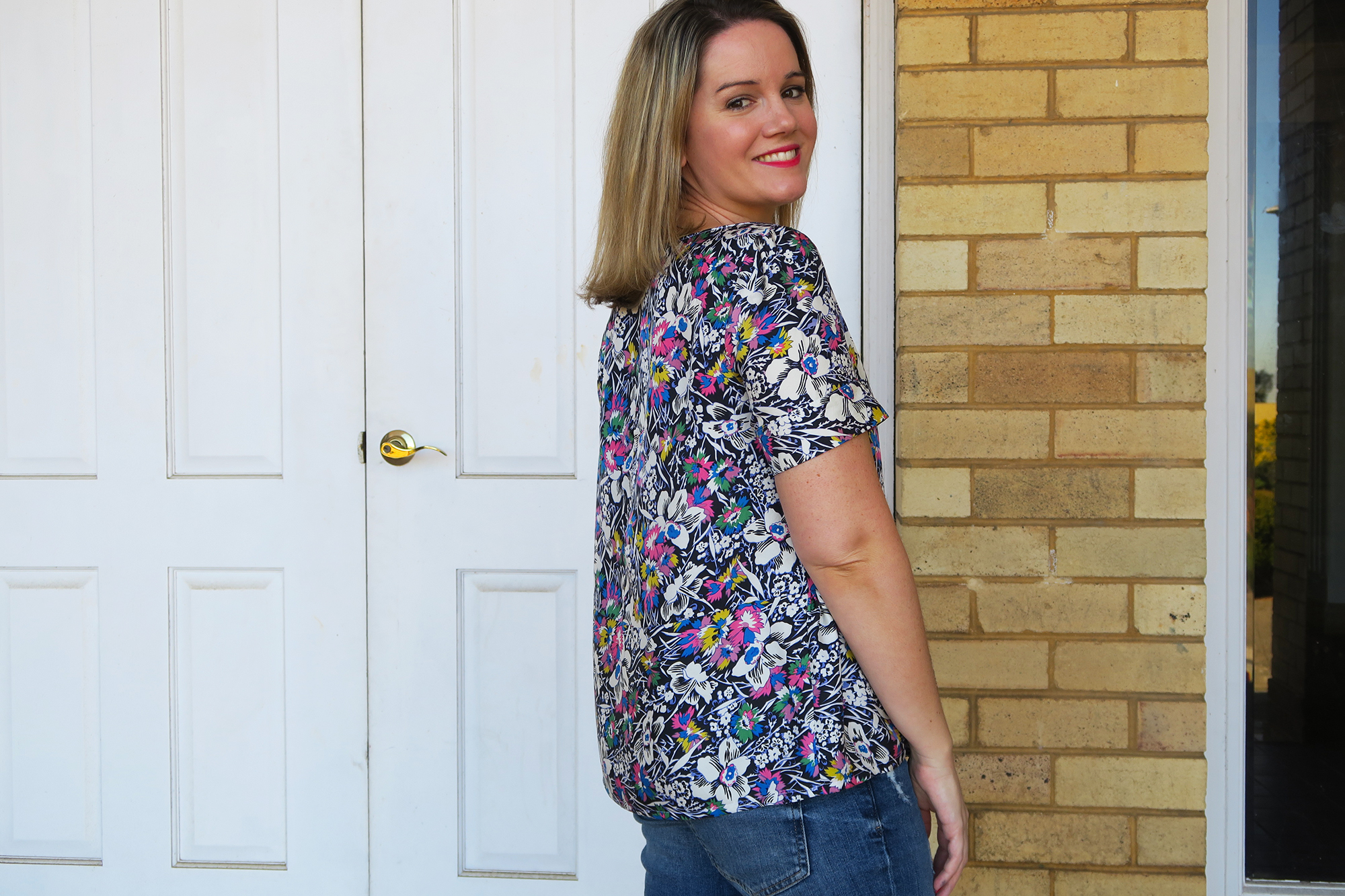 I'd seen this top reviewed a few times and I liked the fact it's a simple style but has some small details which are pretty neat. In particular, the ruffled hem on the front and the overlap at the shoulder seams. The cuff style on the sleeves is a nice addition too. I love that it's a boxy shape that works well with jeans. I made my version from some Liberty print silk twill. It frayed like a mofo but it had great drape and I loved the colour. I picked it up in Edinburgh when I was over there last year from Remnant Kings. It is a pretty busy print so it does hide some of the detail I discussed earlier. Making it out of a solid colour could give it a really different look.
I read a few reviews about this top having quite a bit of ease and potentially sizing down. I took the risk of sticking with my usual size 12 because I wanted it roomy and I worry about my broad back getting in the way. I'm glad I did go with size 12, because it's pretty bang on. The sleeves just fit for me too so the size smaller would have been too tight in the arms.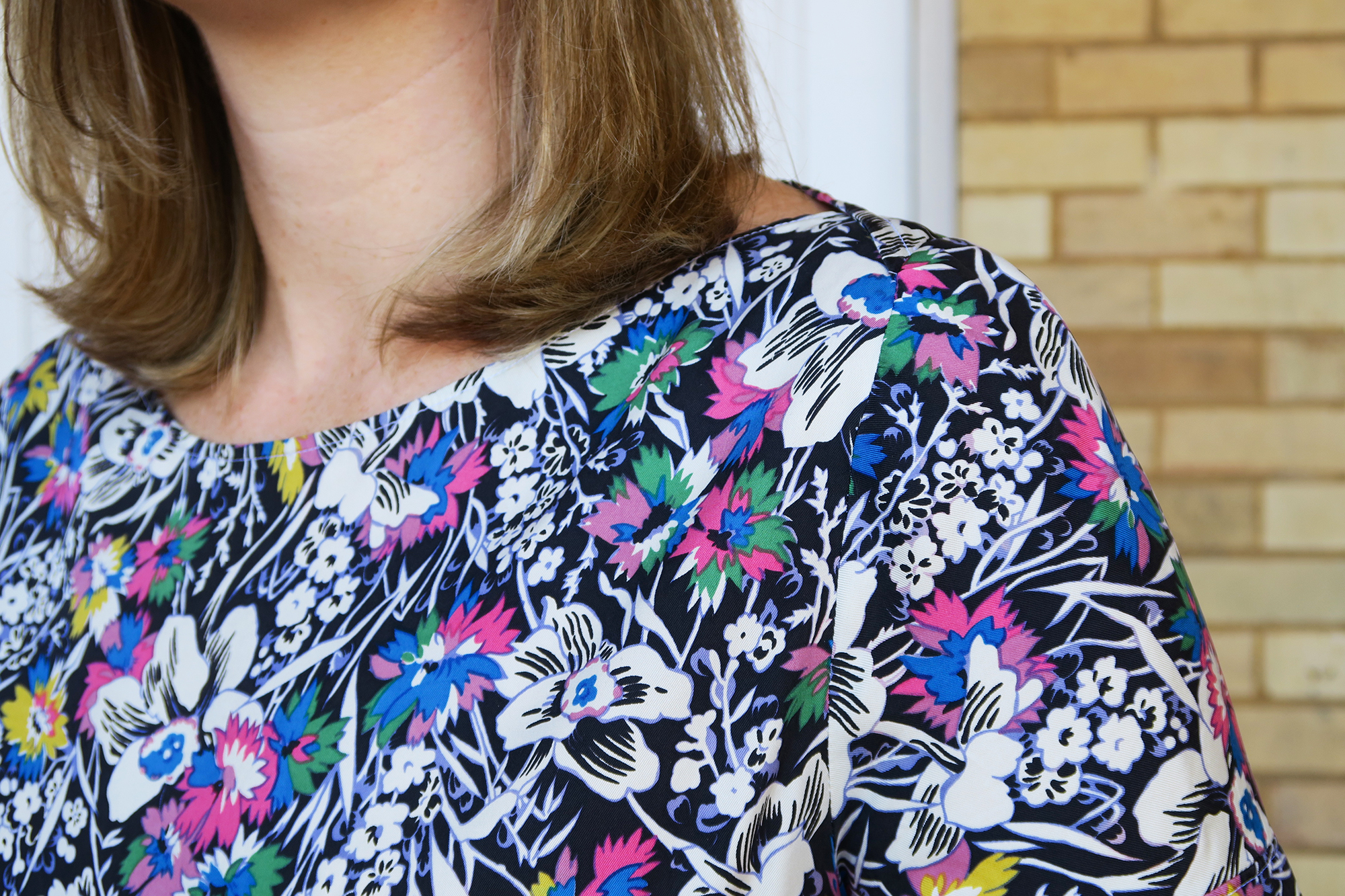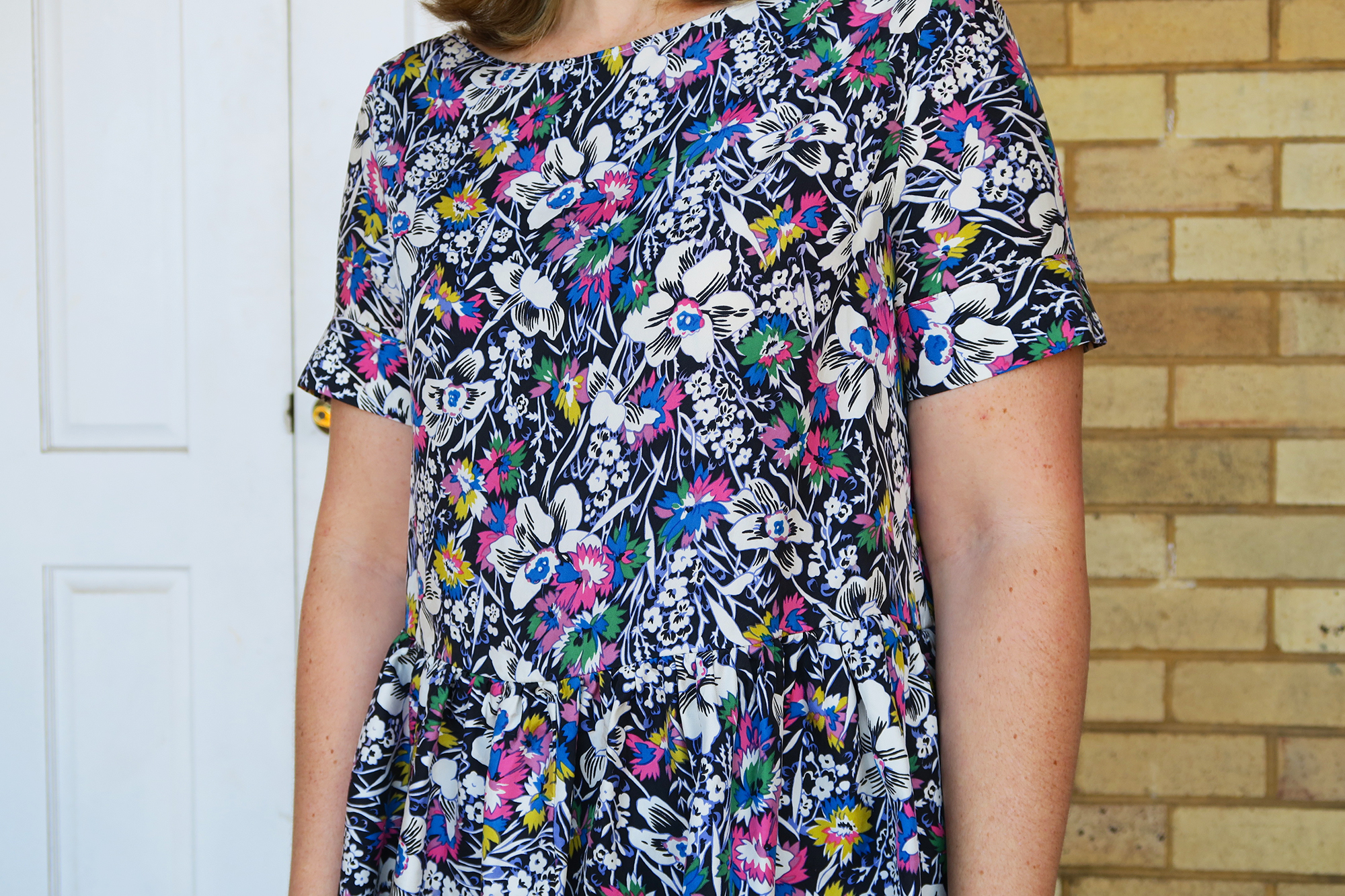 The construction is pretty straight forward and could be suitable for a beginner/intermediate sewer. The pattern tells you to do French seams, which I did, but if you aren't comfortable with doing them (they are easier than you think!) you could just do regular seams. Don't forget to stay stitch the neckline pieces because this top runs the risk of stretching a fair bit because of its style. I didn't make any changes during the construction of this top, it's a straight out of the packet size 12. I'm a 34B bust to give you an idea for yourself.
This top has done what I hoped it would do – and I've worn it quite a bit. In fact, the back seam is starting to fray as a result. I will be making another one of these!