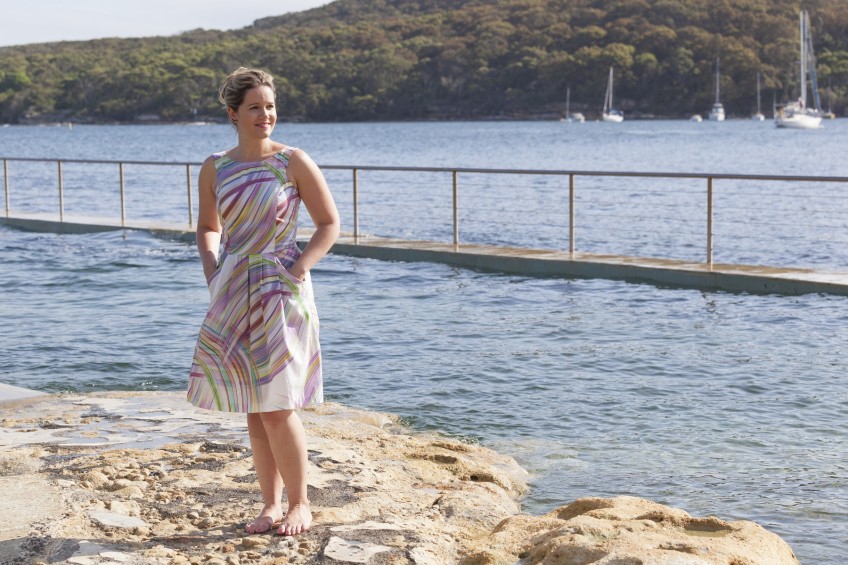 It was Melbourne Cup 2015 and I had to figure out what to wear. I was not lacking in options to come straight out of the existing wardrobe but I elected to attack the fabric stash and make something. A great idea given I was only back in the country a week from my holidays and jet lagged to my eye balls. However, I persisted. I wasn't attending Melbourne Cup, instead my work team and I headed into town and had a two course lunch and put a couple of bets on the races. I completely bombed out with my bets but on the up shot was happy to hear that Fashions on the Field (a best dressed competition with a pretty enticing prize) was won by a lady wearing a dress home sewn by her Mum. A win for home sewers everywhere! Check it out here.
I opted for a silk cotton fabric that I bought from Tessuti a couple of years ago for my dress and after quite a bit of back and forth on what dress pattern to make I used Simplicity 1610. I have used this pattern before successfully so I figured I would get it sewn up pretty quickly given I know the pattern works for me.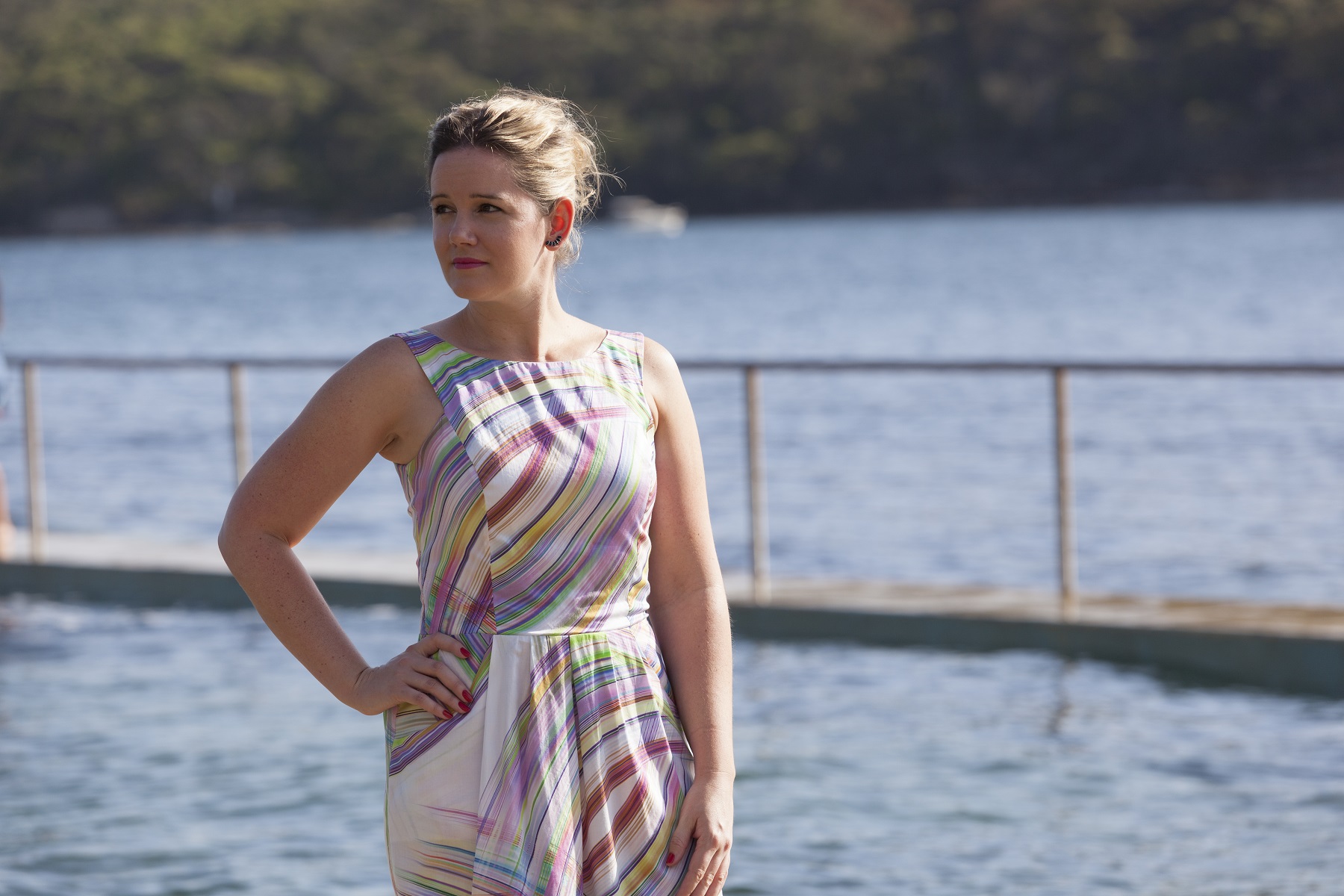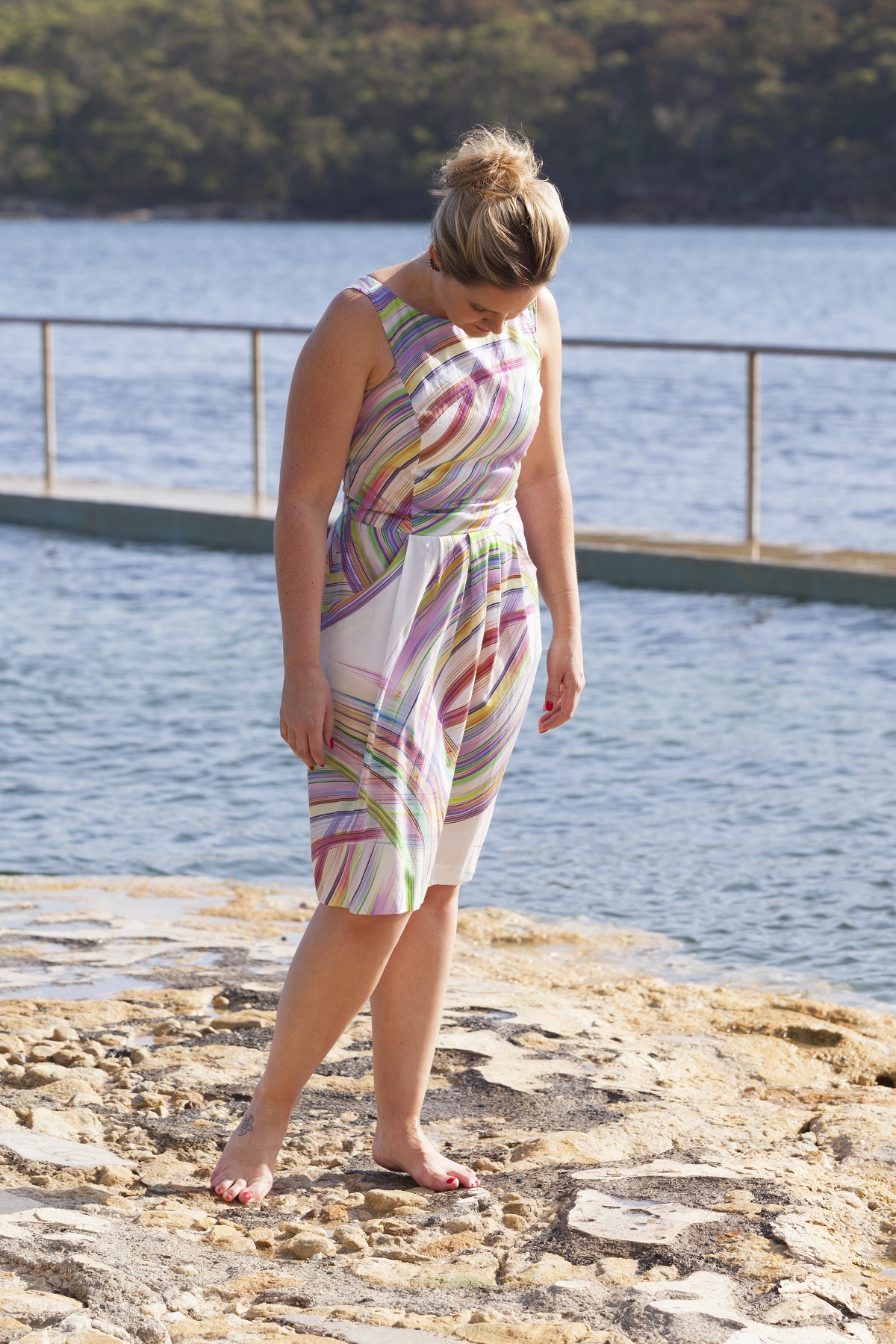 The dress is cut out in a size 12 and I added two inches to the length when I cut it out. The bodice is lined and I opted to line it in a white cotton voille. I wasn't sure about keeping with the pockets as they probably wouldn't really be used for anything but I went with it as they get disguised pretty easily in the print. As it was for Melbourne Cup it was vital that I had a hat or fascinator to wear with the dress and I totally lucked out when I went shopping for one.
I found a lime green fascinator on sale which went so well with the green in the print. It was pure luck because I forgot to take the dress with me to the shops so I was picking something using just my memory...not always the best laid plan on such a tight deadline!