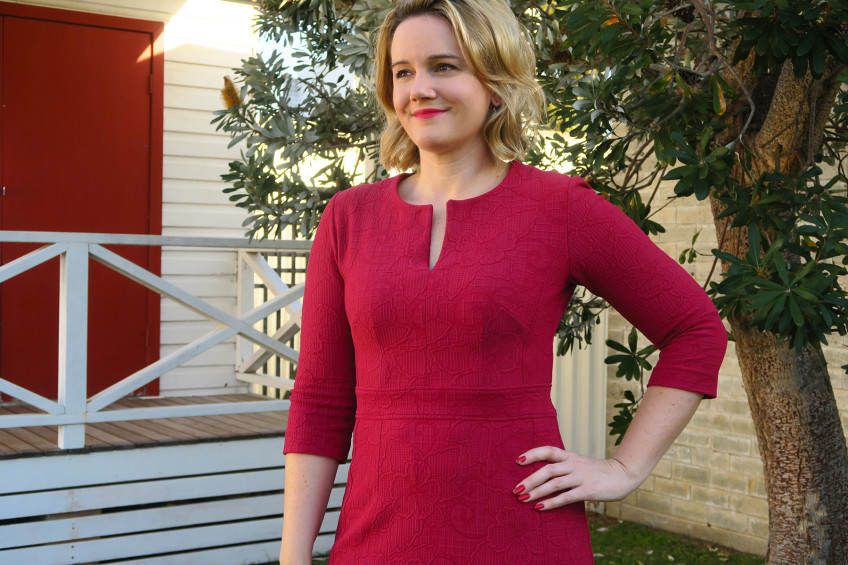 Happy new year! I hope it's been a great start to the year for you. I'm leaving behind a year that I'll call mixed. I had some great experiences and blessings and then some of the exact opposite. I guess that's just life isn't it. I'm not sure I'd want it to be perfect. Sometimes you need to experience the lows, to appreciate the highs. One new year resolution I set myself was to catch up on my blog. My blog went on hiatus after a update to the program running in the background impacted my ability to post. Thankfully I have an interim solution until I get it properly resolved. I went back and forth about whether to keep the blog, and spend the money to update it. But I feel like I've invested so much time into it - 6 years this year - and it's a great record of my sewing, so I think I'll keep it chugging along.
Onto the task at hand - updating my blog with my makes from over the past few months. Starting with this number. I made this during Autumn when I was in need of another work dress that would be comfortable yet sharp enough to wear to the office. I received some lovely red stretch material from Pitt Trading. It had stacks of stretch in it, but still had structure - like a ponti - so I knew it would be perfect for a fitted dress. I used Vogue 9267, which is designed for woven fabrics, but given the design lines I figured it would work.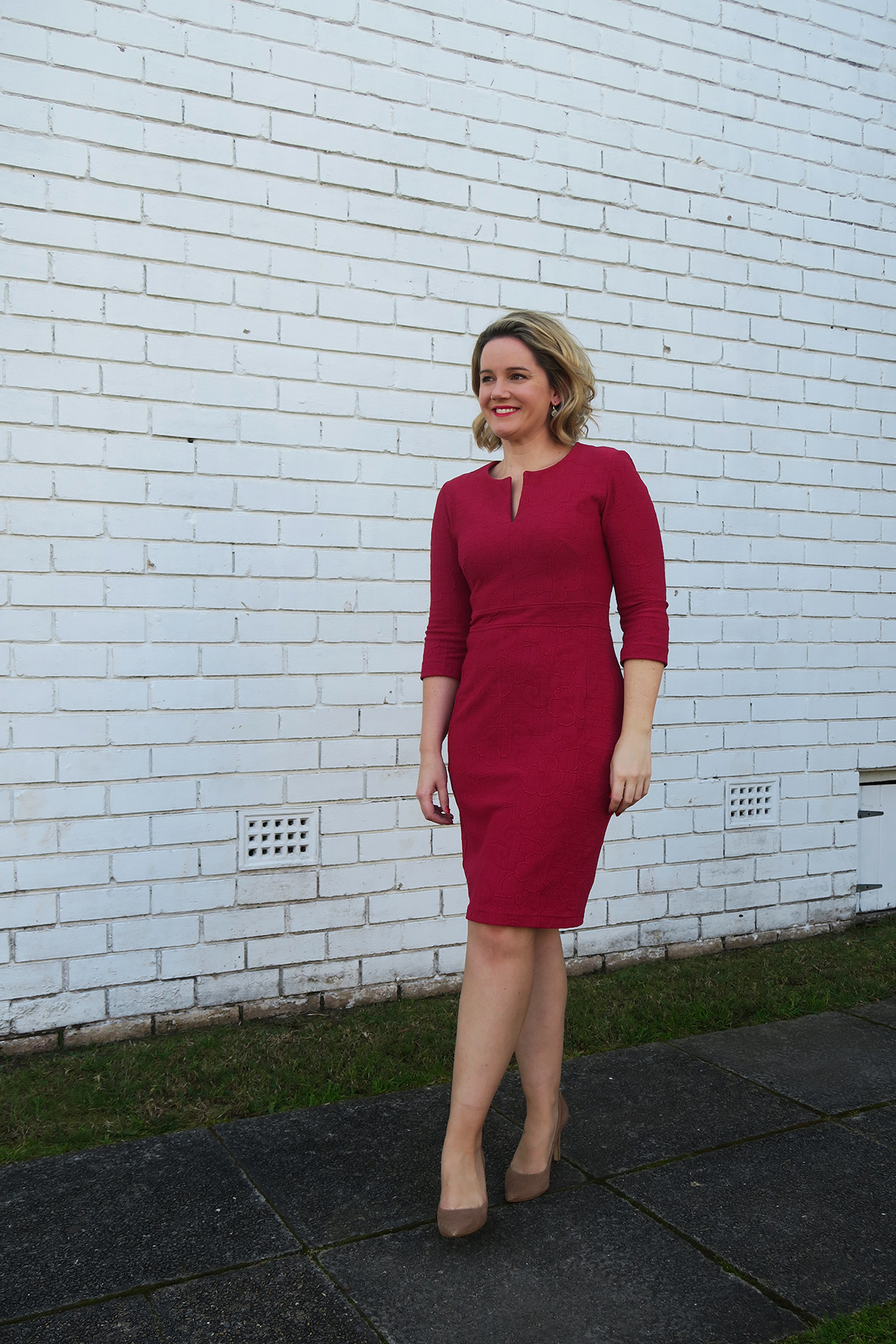 I didn't make any changes to the pattern except add about 1.5 inches to the length. I lined the bodice in the same fabric so the degree of stretch matched in the main fabric. I also made sure I used a stretch interfacgin where it needed it.
The fit of this dress was very forgiving due to the stretch of the fabric, so there wasn't many alterations. Except that I took it in ALOT at the side seams to make up for the fact I used stretch fabric, and it's a fitted dress. I'm pretty happy with how it turned out, and I have worn it a lot to work. I have learnt in wearing this dress that I struggle a little bit with wearing fitted dresses made out of polyester - I just need materials to breathe more. So this will be a cool weather outfit only.