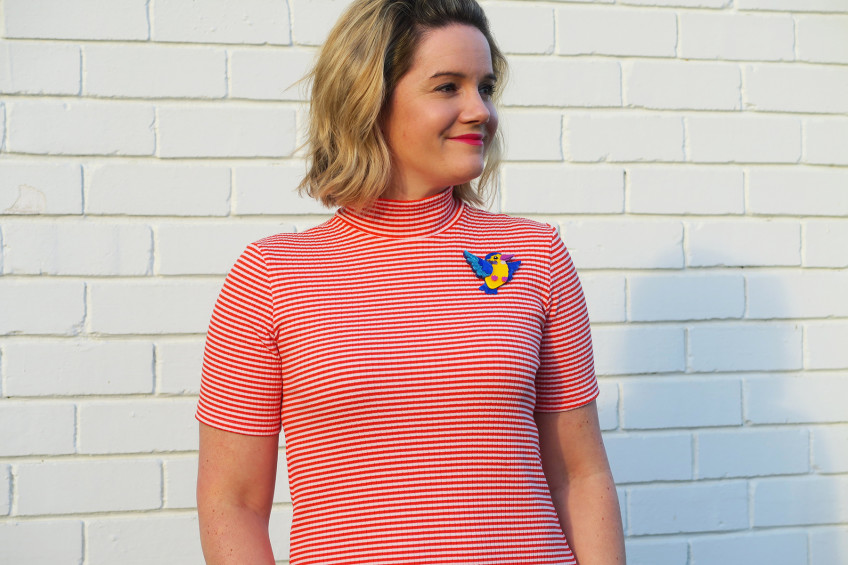 Hands up if you love stretchy dressing as much as I do! I actually prefer making woven outfits over stretch...but in the wearing, stretch might actually win. At least during the lazy summer months.
I do regular ocean swims in the mornings during the warmer months at Manly Beach - one of the best beaches Sydney has to offer. I drag myself out of bed at 6am to face the drive there, to hit the water at 7am, along with a few hunded other people that join me. When I get up for the swim, I put on my swimmers/cossie/togs/whatever you prefer to call them, and then scramble around looking for something to chuck over them. Given I tend to do the swim quite a bit, I need a few easy pieces on hand to wear to the beach. Thus, this knit dress became part of my wardrobe!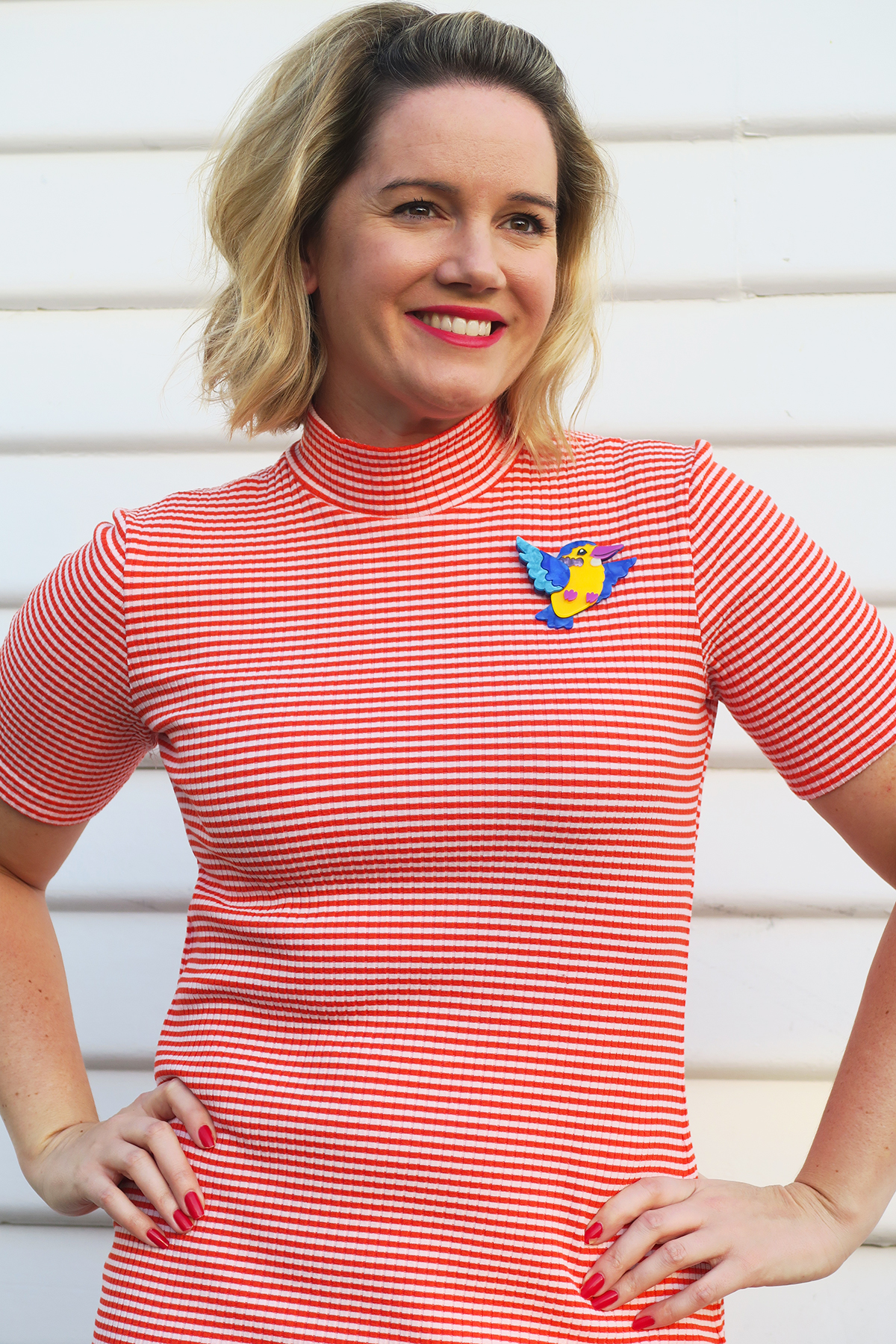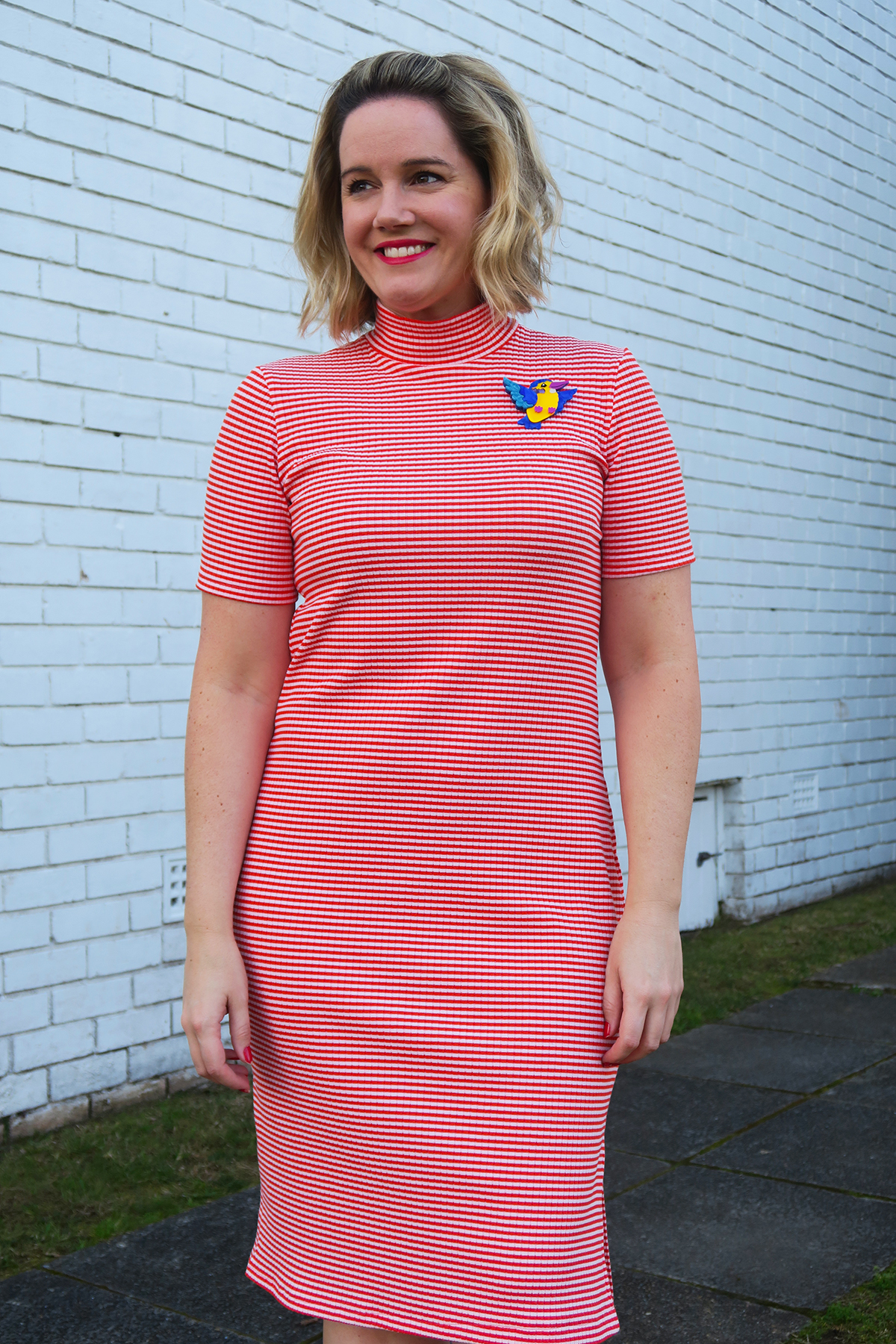 After having a successful crack at a couple of True Bias patterns before, I was confident in giving this one a go. The pattern is the True Bias Nikko top and dress pattern. I cut it out in a size 8 and graded out at the hips just in case I needed it. I picked up the fabric from The Remnant Warehouse for a steal. It's red and very light pink stripes with a ribbed finish. It's nice and thick, but still has plenty of stretch. The stripes were thin enough that I didn't really bother with trying to pattern match. Really not worth it! I took a guess for the length, as I didn't want it full length like the pattern suggests. It's easy enough to keep chopping off the hem, until you land on the right length.
I used regular polyester thread for the dress instead of stretch. You can probably go either way and I weighed up how many seams there were that would need to stretch the width of my body and there weren't any except the neckline, and I find that gets over my head fine. So all good!
All in all this has been a great and easy make - I think I finished it in about two hours. I also had the added bonus of making a sleeveless top version with my left over fabric. Winning.