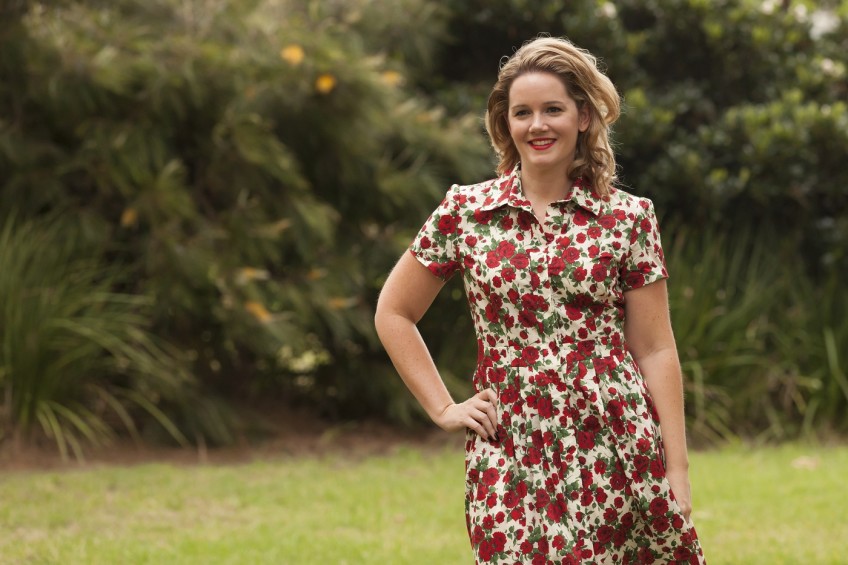 Before I had even cut out this shirt dress to make I had seen what it would look like finished several times over online. It was one of those strange rare sewing moments where sewists the world over have picked up the same fabric and same sewing pattern and gone forth to create. I am often inspired by the creations I see online and every so often hunt down the pattern and exact fabric and just make my own version. This would be the first time however I have bought a fabric and pattern before ever seeing anyone else do the same and then subsequently see it pop up all over. I guess us sewers have great taste in common! ;)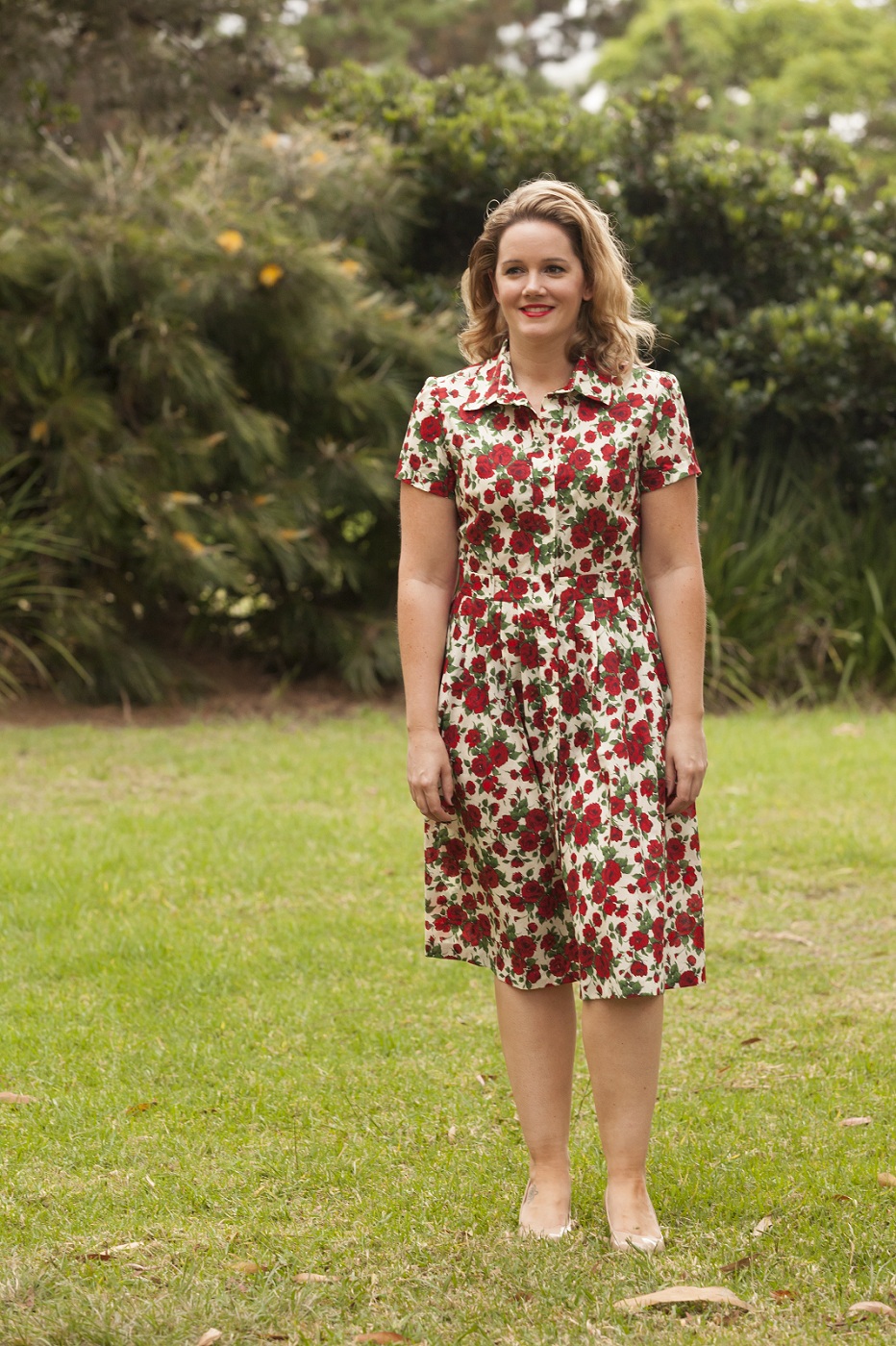 The pattern in question is McCalls 6696, a lovely shirt dress with either straight or pleated skirt options. It's been a very popular pattern to sew up if the internets is anything to go by and I concur with the positive reviews having now made my own version. The fabric I chose for this was of course Liberty print....what else! I picked up the Carline print which I have since seen in pink and yellow colourways, a couple of years back at Mandors, a fabric store in Glasgow Scotland. A store I am very excited to be visiting again in September this year. Squee!! The fabric is very vintage, very pretty.
Check out some of the other fabulous versions of this dress online -
Last but not least, Gertie made up a similar shirt dress (one of her patterns) from her first book in what looks to be Carline fabric also.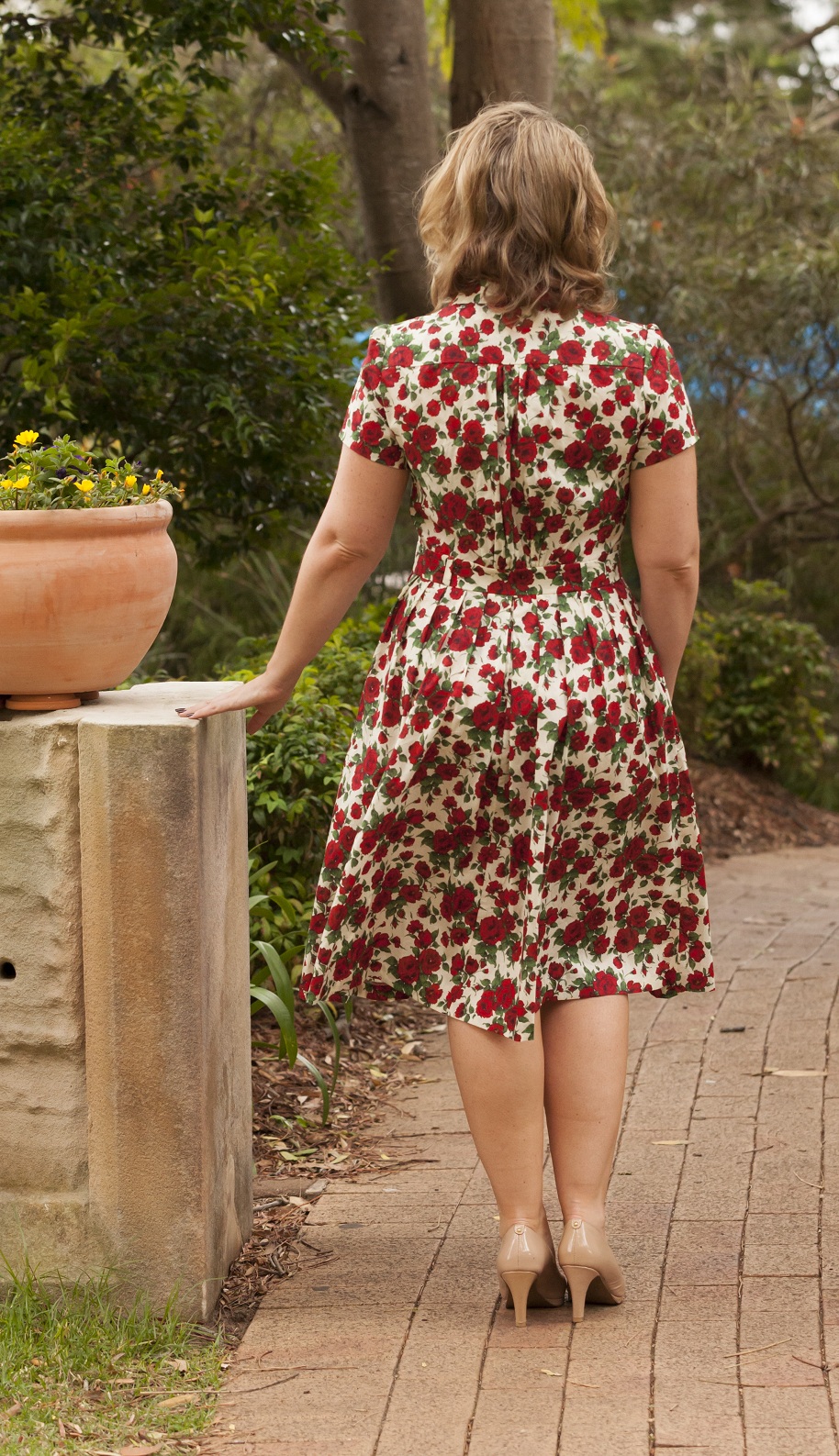 I cut out a size 12 for this and didn't have to make any adjustments. The back is gathered which I was unsure about but ended up loving. It prevents the top from being too tight and pulling across the bust. I found insertion of the collar a little tricky, but I always do! It's not one of my favourite tasks. I did a narrower seam on the short sleeves to ensure they weren't too tight....that's a pretty typical alteration for me. The pattern instructions are pretty straight forward but I wouldn't tackle this dress if you are a newbie to sewing.
For attaching the yoke I once again used Grainline's burrito method of attaching the yoke, which you can see on a really helpful video here.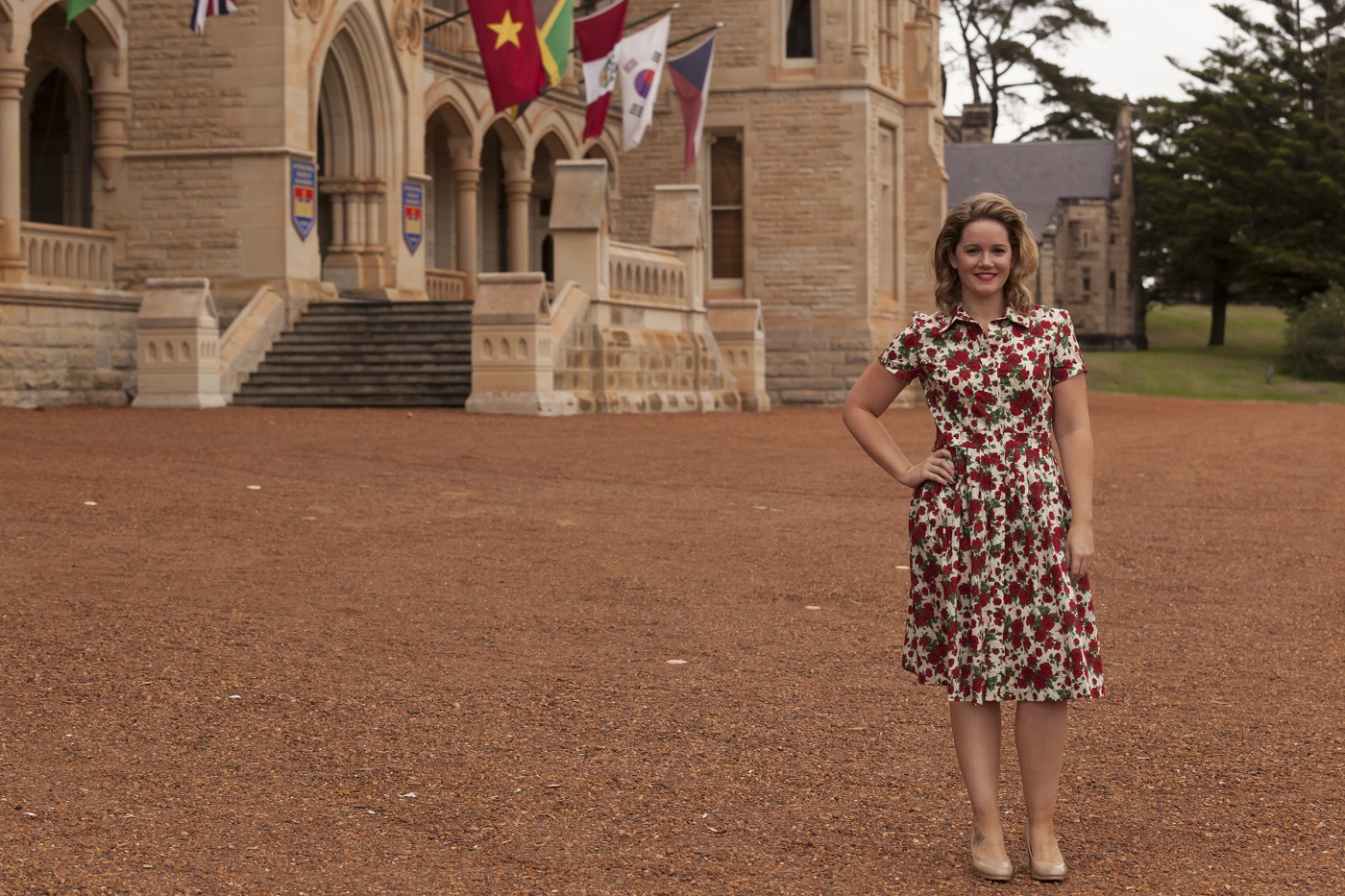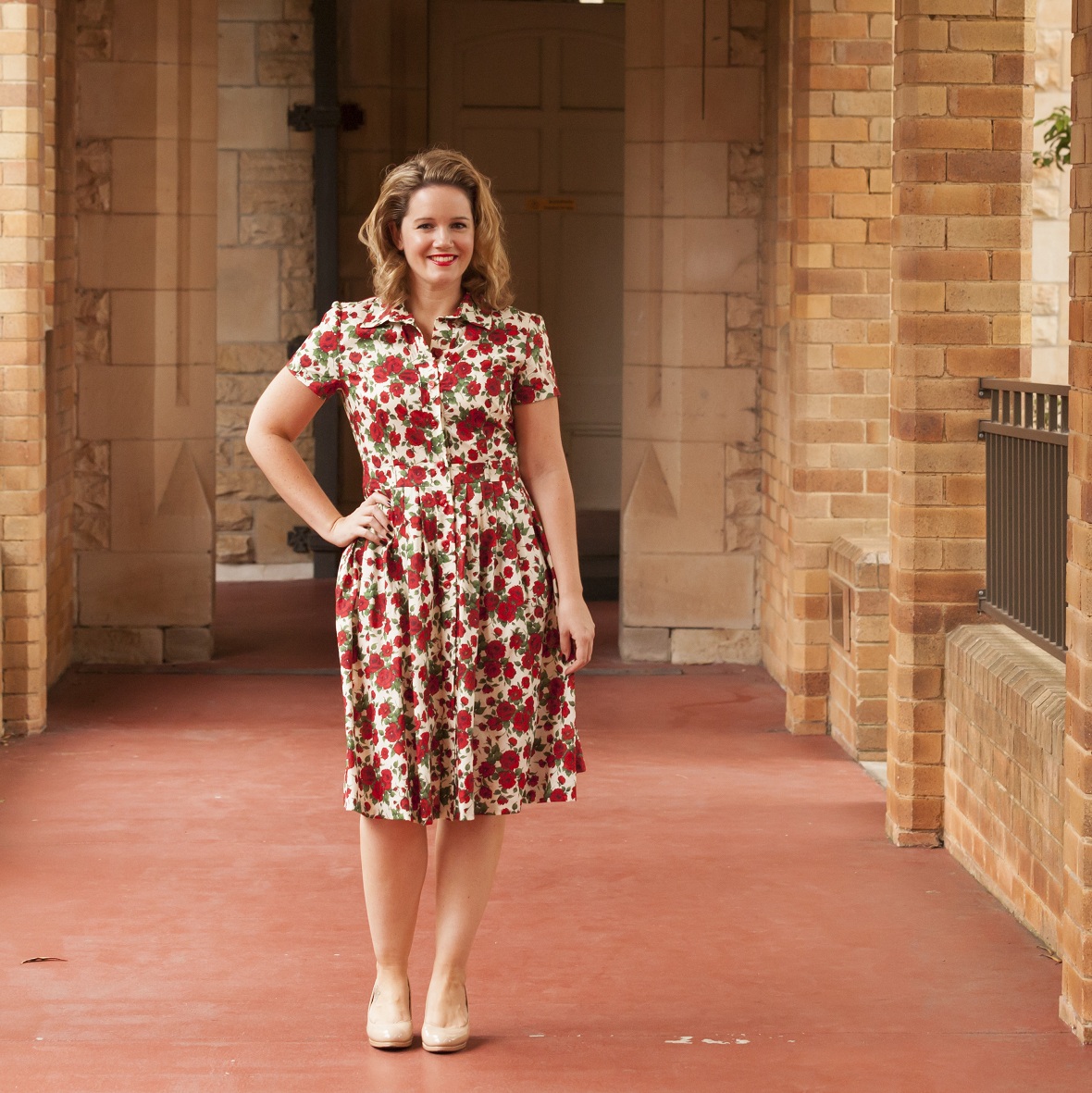 I'm not overly keen on the placement of the buttons down the front as I think it could have done with a button right under the waistband as it gapes a little bit at that point. I am planning on adding a snap button there to stop the gaping. I don't think it is necessarily a pattern flaw but something I did notice when I wear it.
I made this up just before Christmas time and ended up wearing it to a work Christmas party. I think the red fabric had a bit of a Christmas vibe to it and I loved wearing it. I don't often make the same thing more than once but I think another Liberty print shirt dress might be in the works before year end.