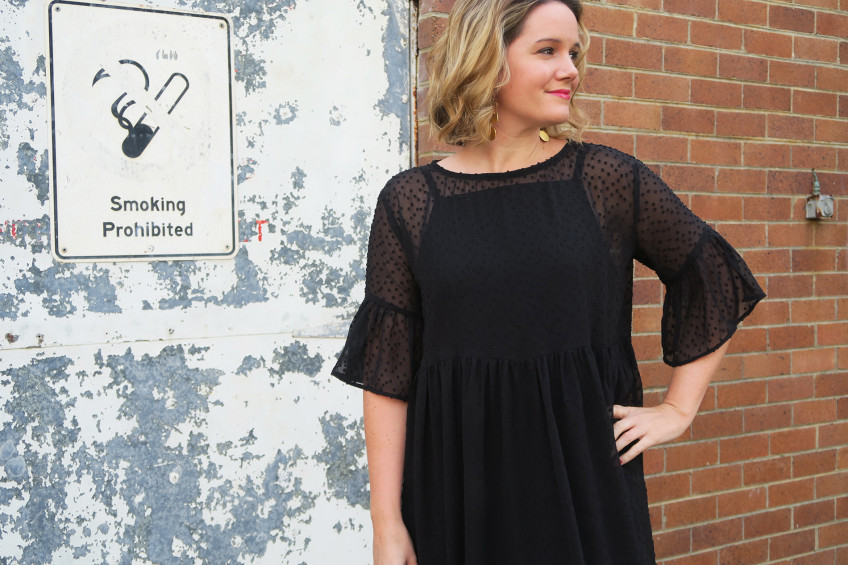 One of the joys of sewing your own clothes, is being able to make a copy of something you see online for yourself. If you're like me, it's usually because I don't want to pay the price for the item in question, it's sold out, or they don't ship to Australia. If I see something online I like I may use it as inspiration only - maybe it's just a similar style and fabric print. Or, I'll pretty much make an outfit that looks exactly the same and it's more of a copy. I think this dress ventures more in the 'copy' stakes than just style inspo. I spotted (get it?) this dress online a few months back. At the time it wasn't available to buy, and even if it was - as much as I love all things Gorman, I can't often justify the price. When I saw it, I also had an a-ha moment when I realised I had fabric in my stash that could work quite well for this dress.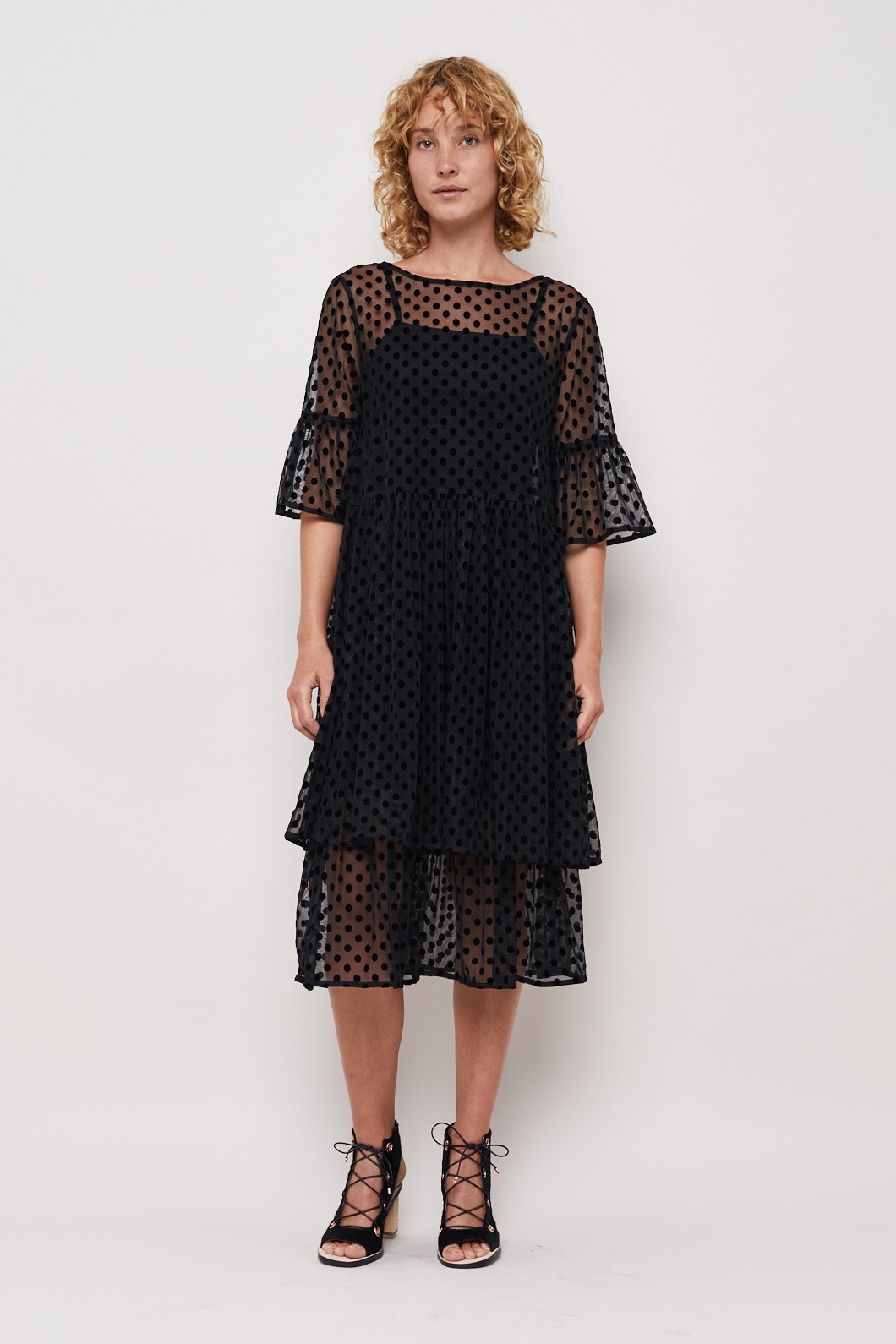 Gorman
So I set forth with plans to make this dress. Or near enough anyway! Whilst I'm sure my 20-odd years of sewing experience means I could now draft pattern pieces myself, especially easy ones, I elected to do some pattern mish-mashing for this instead. I went about trawling through my pattern stash for patterns that would work for this.
Back to the fabric choice. The fabric is a black polyester chiffon with textured spots from The Remnant Warehouse, which you can actually still buy. Thankfully when I originally purchased it I bought 3 metres of the 150cm wide fabric so I had quite a bit to play with. I had originally intended to make 'some kind of maxi dres's with it. As you can tell, my fabric shopping trips are pretty loose!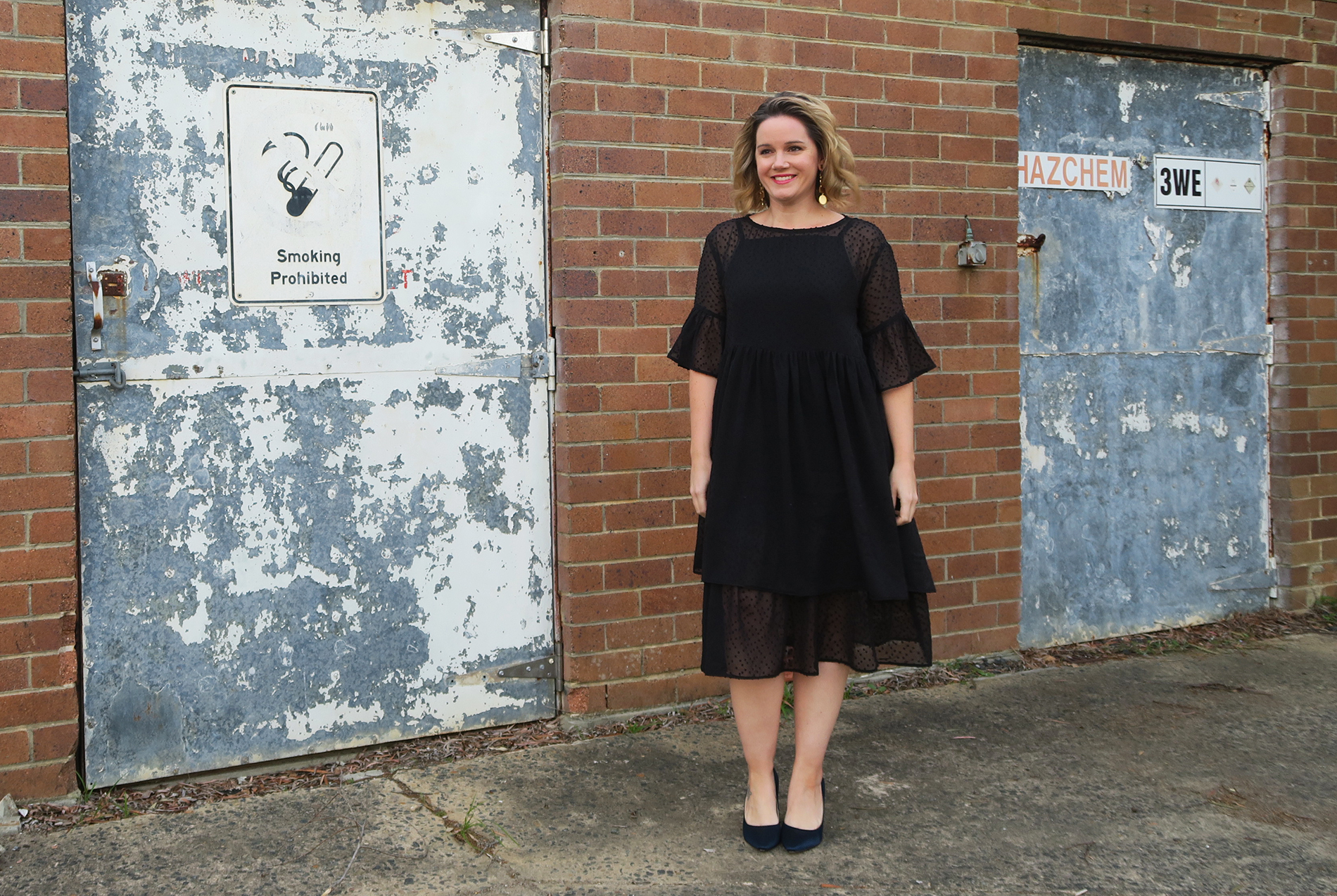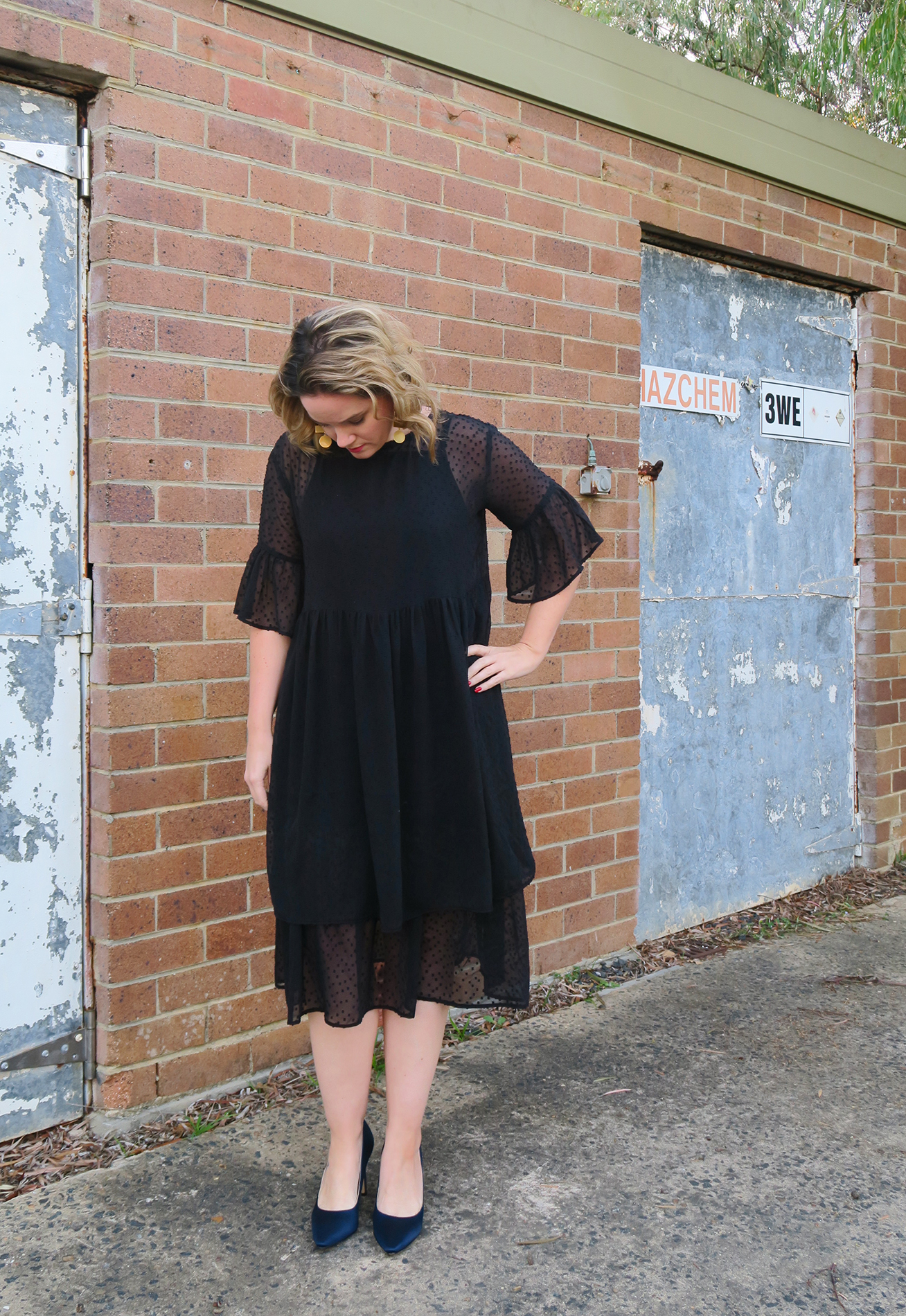 After viewing a view different images of this dress online, it looked to me like it had a seperate black slip style dress underneath and then a multi-layered dress worn over the top. From what I could tell the slip also had a frilled hem to create one of the layers. No zips, just pull over. The design lines are pretty simple, and just a lot of gathered fabric on the dress bodice and sleeves.
After a dig through the pattern stash I chose two patterns to work with to create my version. For the black slip underneath I used the Tessuti Claudia dress pattern without pockets, and quite a bit shorter. I made the slip underneath out of cotton voille. I cut it out in the size small grading out to medium at the hips. I just eyeballed the length so it covered my bits but short enough to provide movement.
I ended up shortening the spaghetti straps of this dress by about two inches, if not more. Mainly because I felt the armscye was quite low and I'm not a fan of that musle tee bodice look. In doing that it meant that the neckline is higher than it should be, but I didn't mind that too much.
For the bodice I used old favourite Simplicity 1366 which has since been discountinued. I cut it out in a size 12 and finished the neckline using satin bias binding.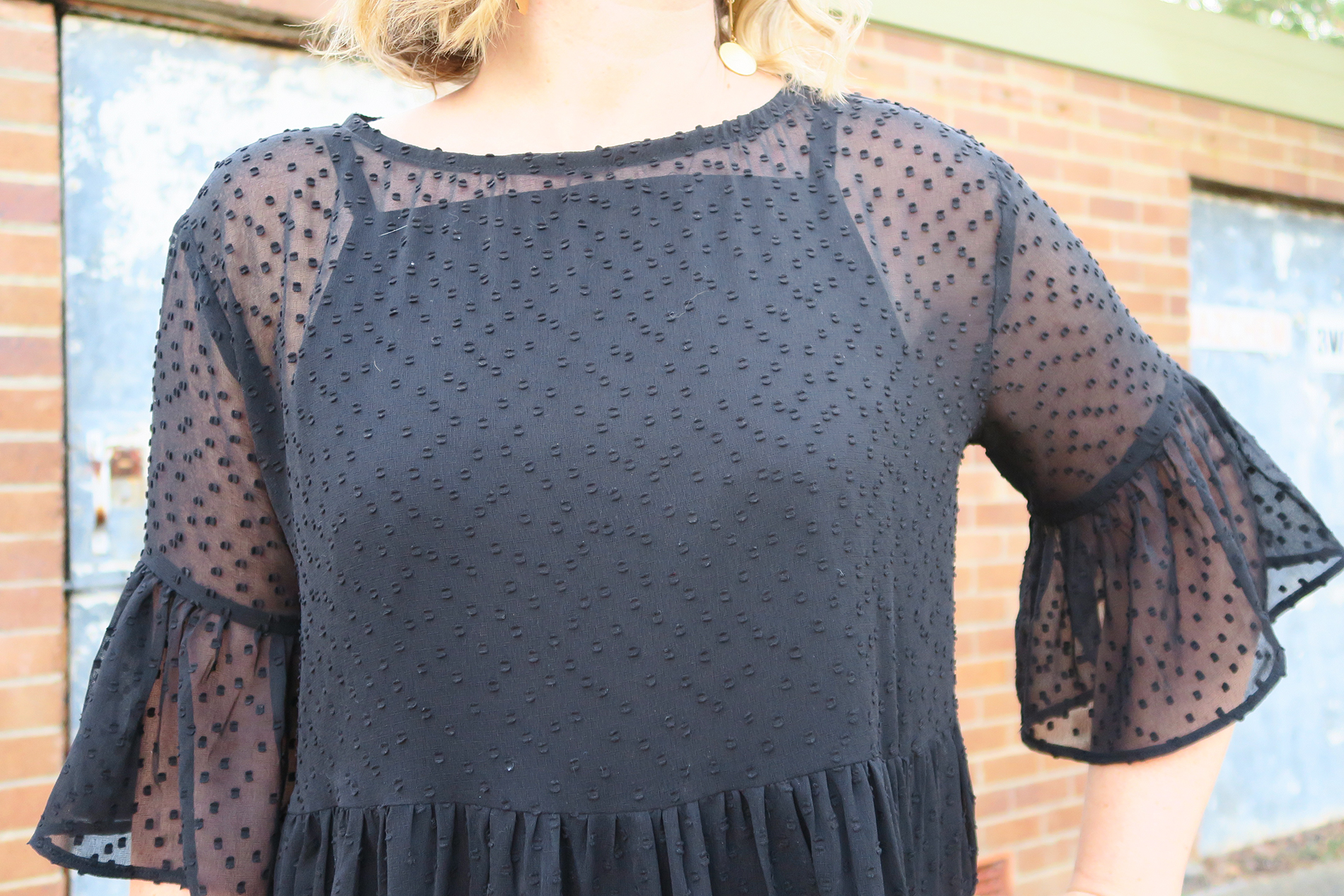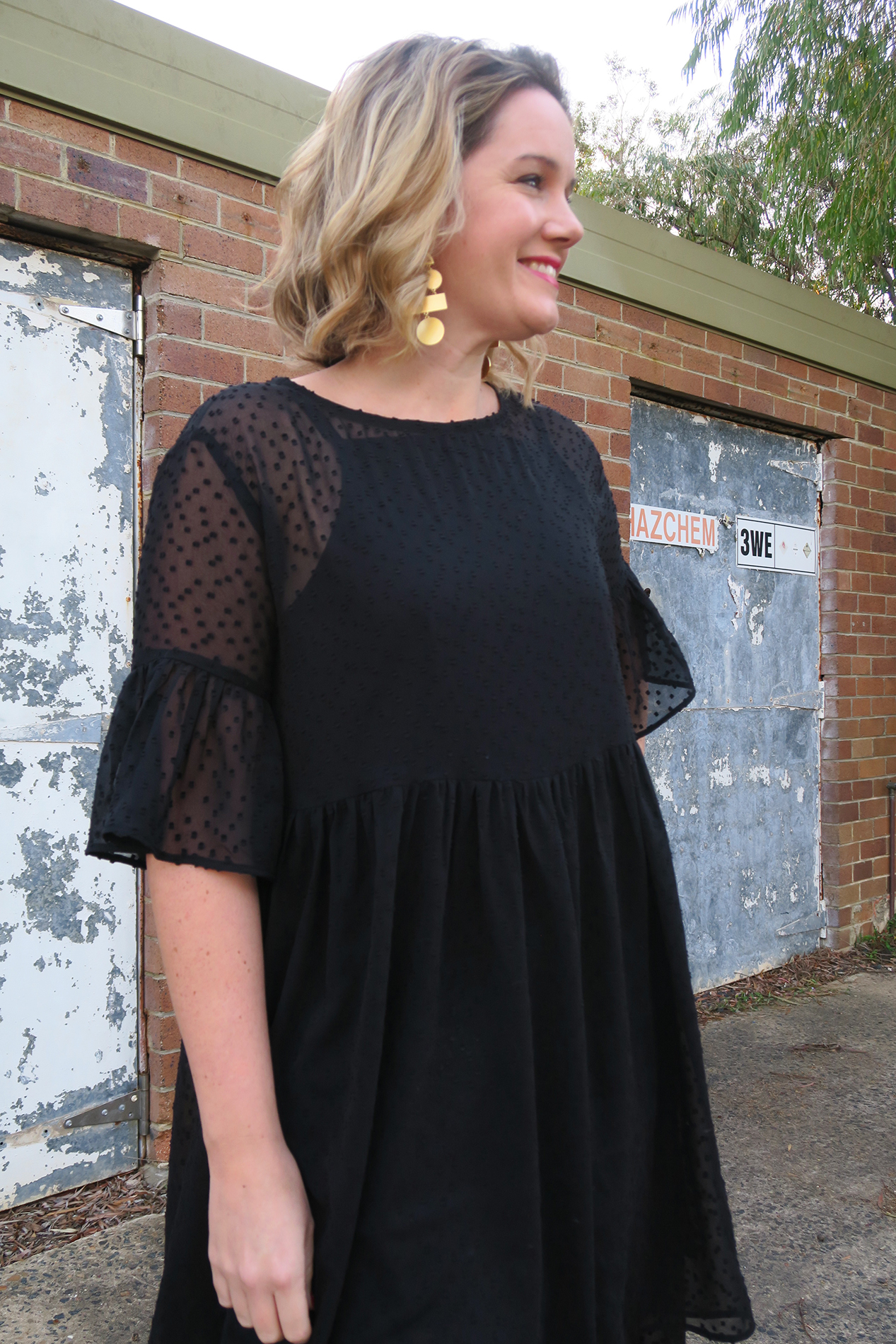 For the bodice top, I followed the pattern instruction to a tee and once I finished the top, again I eye balled length to where I thought the gathered skirt should start. It's about 2 inches above my natural waist. I then just cut rectangular strips of my fabric - 2 pieces sewn together creating about 2.2m in width for the gathered skirt to attach to the top. I erred on the side of caution for length of the gathered pieces, choosing a length by measuring on myself from end of the top to roughly my knee. Knowing I would probably have to hem it. A better outcome than figuring out how to lengthen it later! For the sleeves I cut 1.5 inches off the sleeve lengths of the original pattern and added gathered sleeves by taking lengths of fabric, gathering them and adding them to the hem of the sleeves.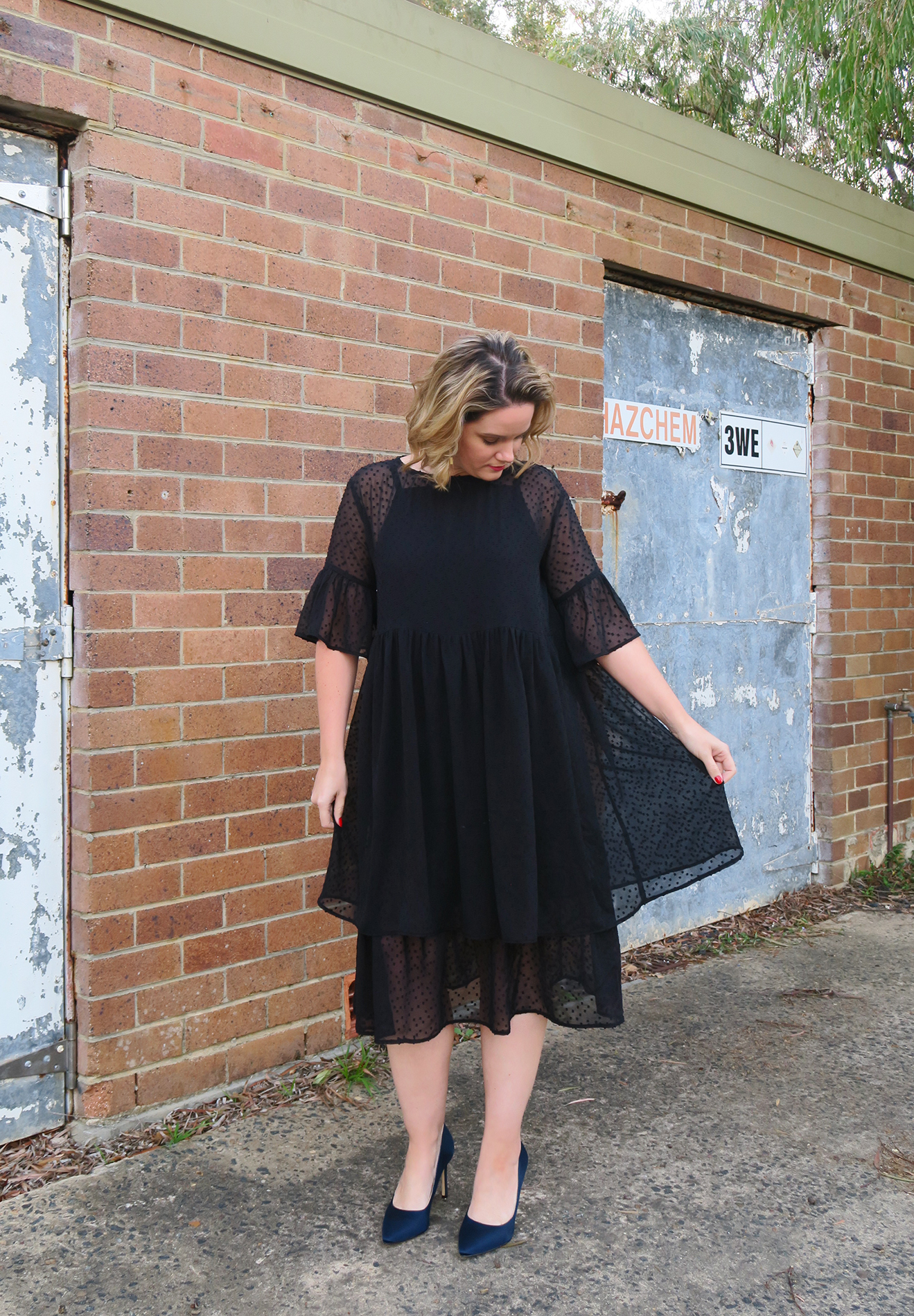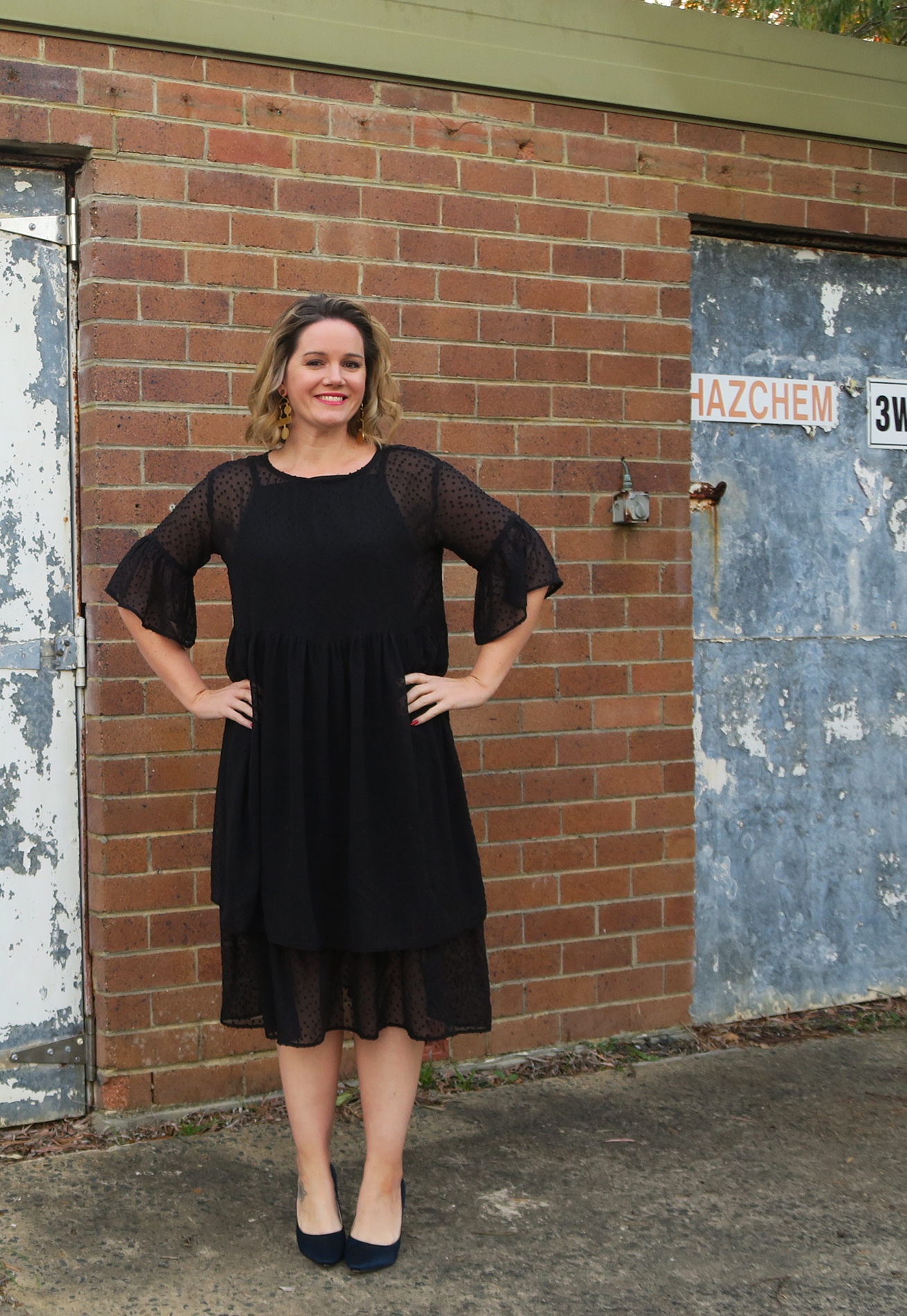 I finished off all hems with a narrow hem by turning the fabric over once 0.5cm, and again 0.5cm and stitching down. The overall dress was quite easy to put together, but was time consuming cutting out all the lengths for the gathers. I also had to straighten up the lowest hem quite a bit because trying to cut long lengths of chiffon is near impossible to do perfectly, so the hem was a little off. I'm pretty darn happy with how my copy version of this tuned out. And the best bit, the style is pretty darn comfortable to wear too!