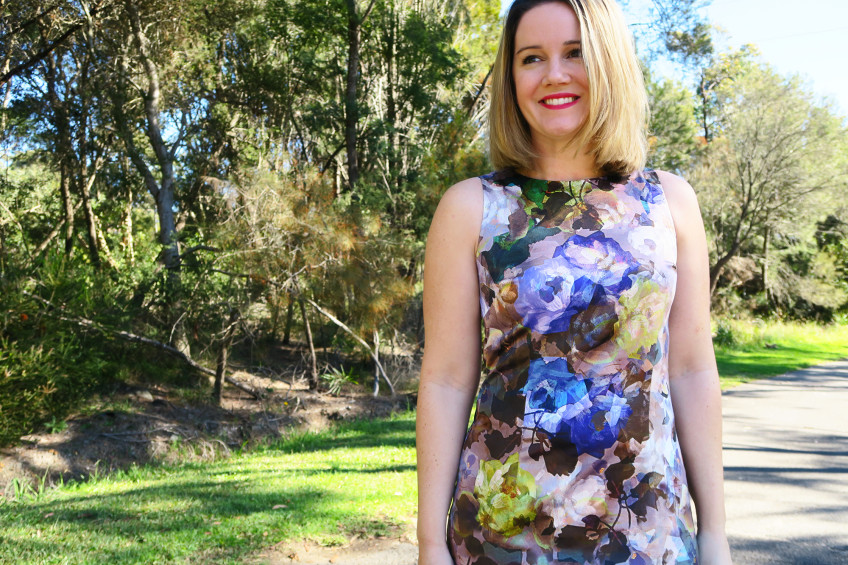 Happy hump day y'all! I feel like this work week is powering on - which is not something I shall complain about. The week started well, with my uni exam results dropping into my inbox. I managed to nab myself a distinction, which my undergraduate self would be absolutely flummoxed by! I used to be so happy just to pass, so clearly having over 10 years work experience under my belt must be paying off. It certainly isn't down to extra studying. So I'm now enjoying a break from uni before it kicks off again in a couple of weeks. I have a Bank Holiday long weekend coming up which I am considering extending just so I can have a sewcation. I need to find time some how to get through my sewing plans as the list is much too long.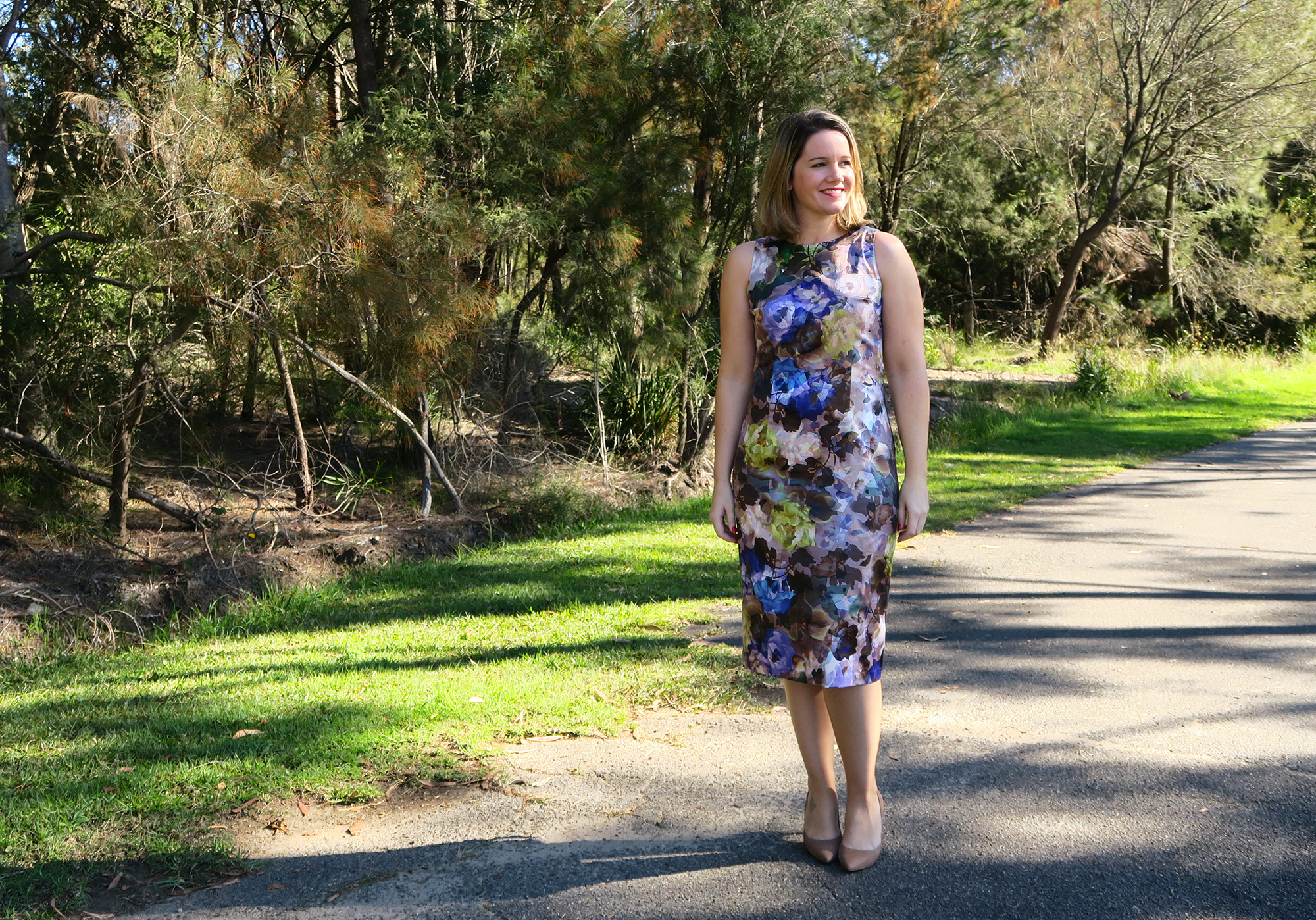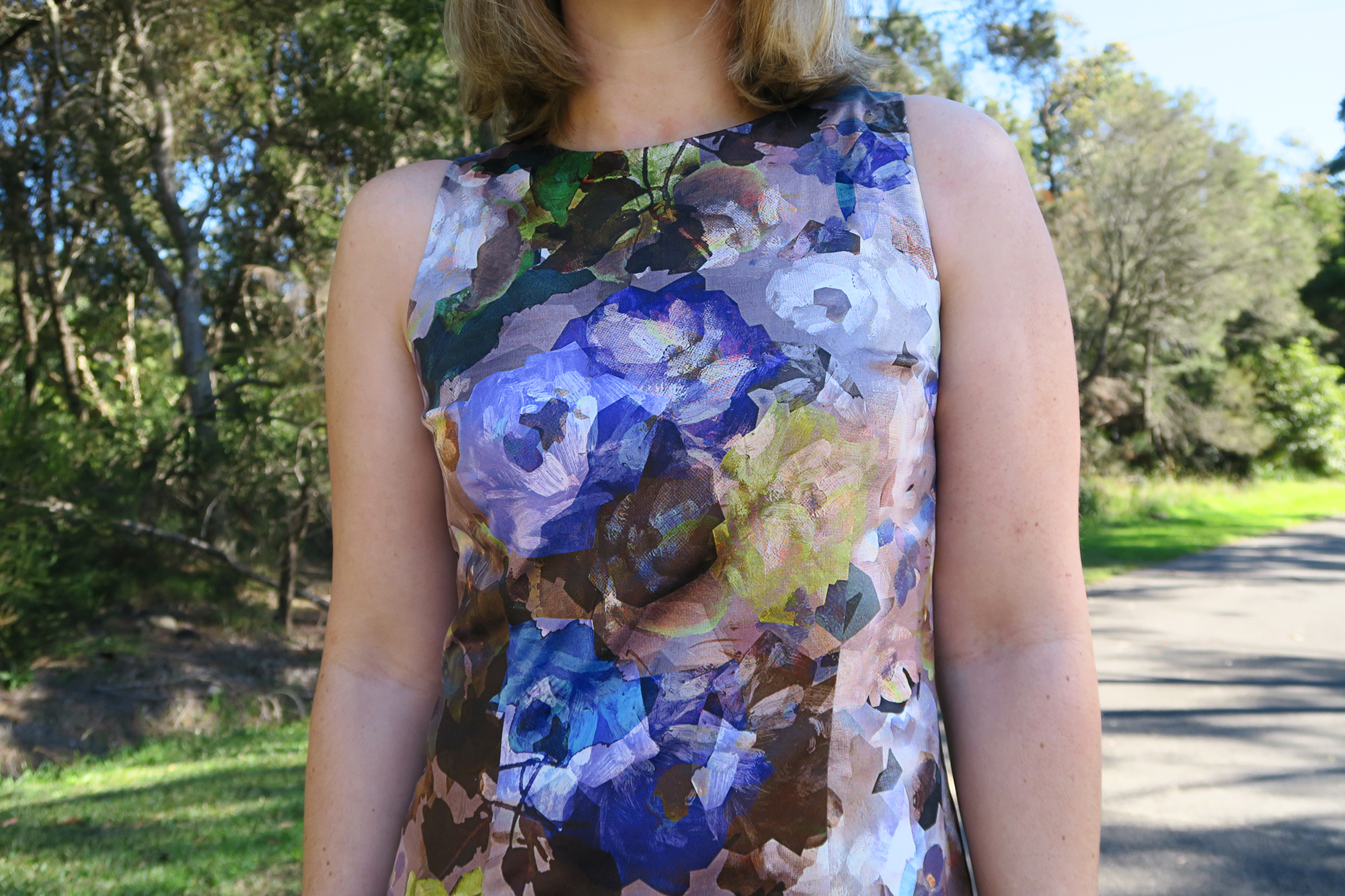 I attempted life as a domestic goddess during this uni break also. The BF was away and we've had some cold weather come through so between working and sewing I also attempted gardening and using my slow cooker. I am torn between embracing the 1950's house wife life and also acknowledging the feminist in me and knowing there is more to life than just that. I'm sure if I cooked, cleaned and did gardening all day every day, I would go all Revolutionary Road and hate it. But every now and then, it's nice to slow down and keep it simple.
Anywhoo, back to sewing shenanigans. This was a pretty quick sewing job. I think it took all of about 4 hours to make. My aim in this dress was to make something with really simple lines out of a heavily patterned fabric. I was also keen to add another fitted dress to my arsenal, as so many dresses of late have been flared skirts.
This dress was made using New Look 6430 - view A. This fit the bill because I didn't want princess seams, only darts for fit instead and I wanted a neckline that was quite high. The fabric for the dress I picked up from Spotlight. I never normally buy fabric for apparel from Spotlight unless it's a cotton. I'll opt for more expensive, higher quality fabric from places like The Fabric Store or Tessuti instead. But for some reason, this fabric struck my attention. I liked the feel of it and it had stretch in it, which I was looking for also to get the dress nice and fitted.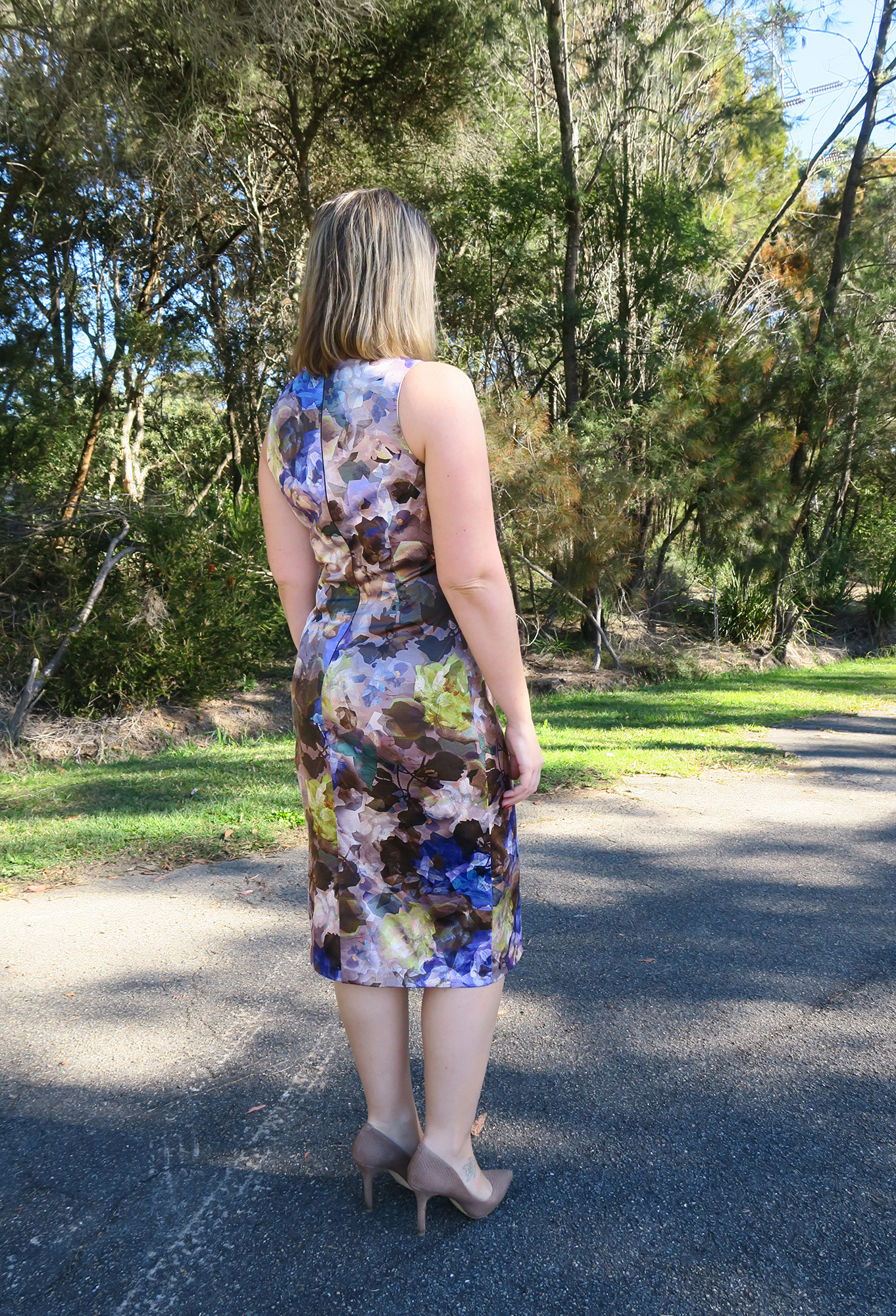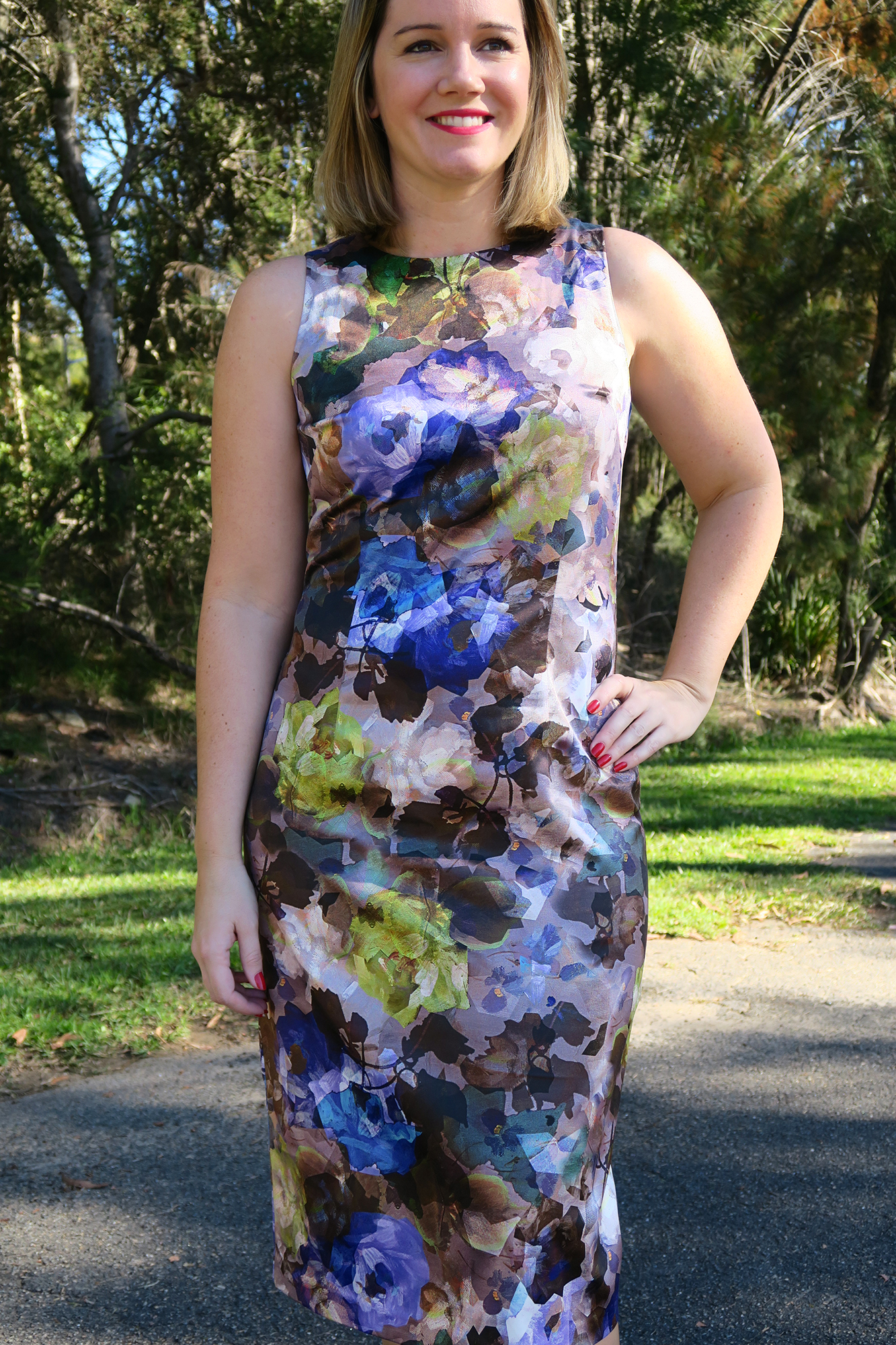 I cut out a size 12 and graded out at the hips to a size 14 just in case. In hindsight due to the stretch of the fabric I probably needn't have bothered. I had to take in the dress at the bodice side seams about an extra 1.5cm on each side but otherwise the fit was fine for me. I also added about two inches to the length so it feel under the knees. The dress isn't lined and interfaced instead on the neckline and armholes. I never particularly love interfacing armholes because unless you tack the interfacing down a lot and iron the dress before you wear it, the interfacing pieces can turn out and be seen. Lining is always better, or even using bias binding. The dress is finished off with a invisible zipper down the back.
This is a really simple dress to make and there is a lot of opportunity to use interesting fabrics given the simple design. This was originally made to wear to a luncheon I had on, but this winter weather got the best of me and I wore pants instead. No doubt it'll come out of the wardorbe for Spring time. Which I really wish would hurry up!