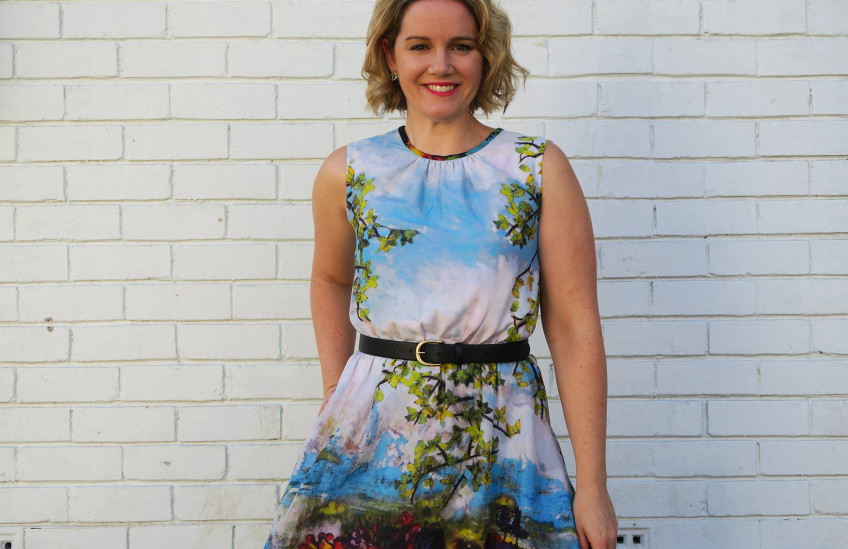 This dress is ALL about the fabric print. When the lovely folk at Pitt Trading gave me this fabric I was thrilled. I find the puzzle in figuring out what clothing pattern is best suited to the fabric design always a little bit fun. A sewing nerd I am. The fabric is a silk cotton and it is sheer, so it was going to need an outfit I could line. It is a big print, so really only a dress will be best. Although a kimino could have looked pretty niiice. And the pattern needed to have mininal seams to avoid cutting across the print.
Enter Butterick 6450. I shopped this pattern from my stash and I knew it would do the trick. The dress is semi-fitted with an elasticised waist, gathered neckline and back zipper. I had origially intended to make the version with the sleeves a-la below; and I even cut them out. BUT. When I tried the outfit on with the sleeves the print was just a little too overwhelming on me.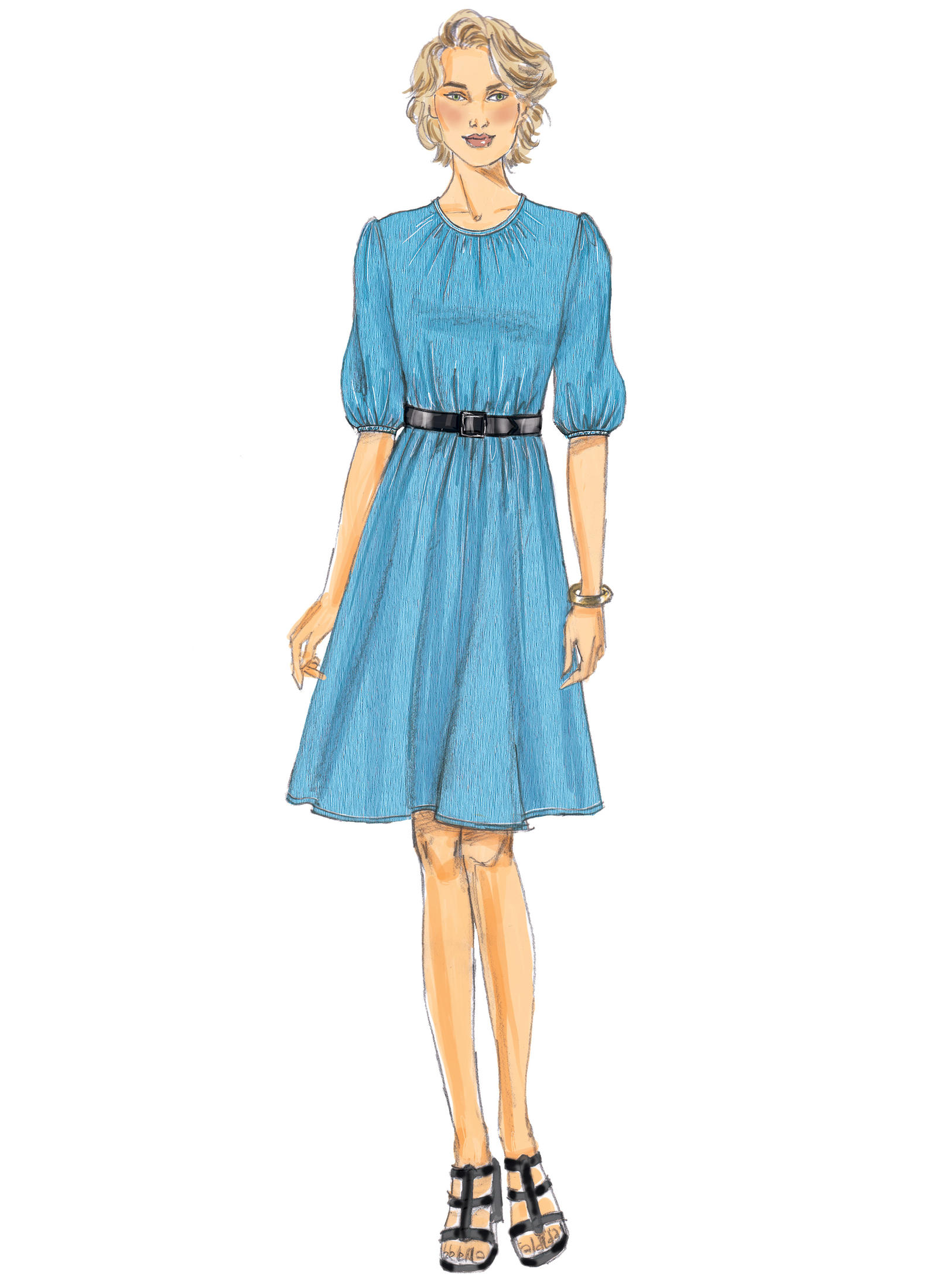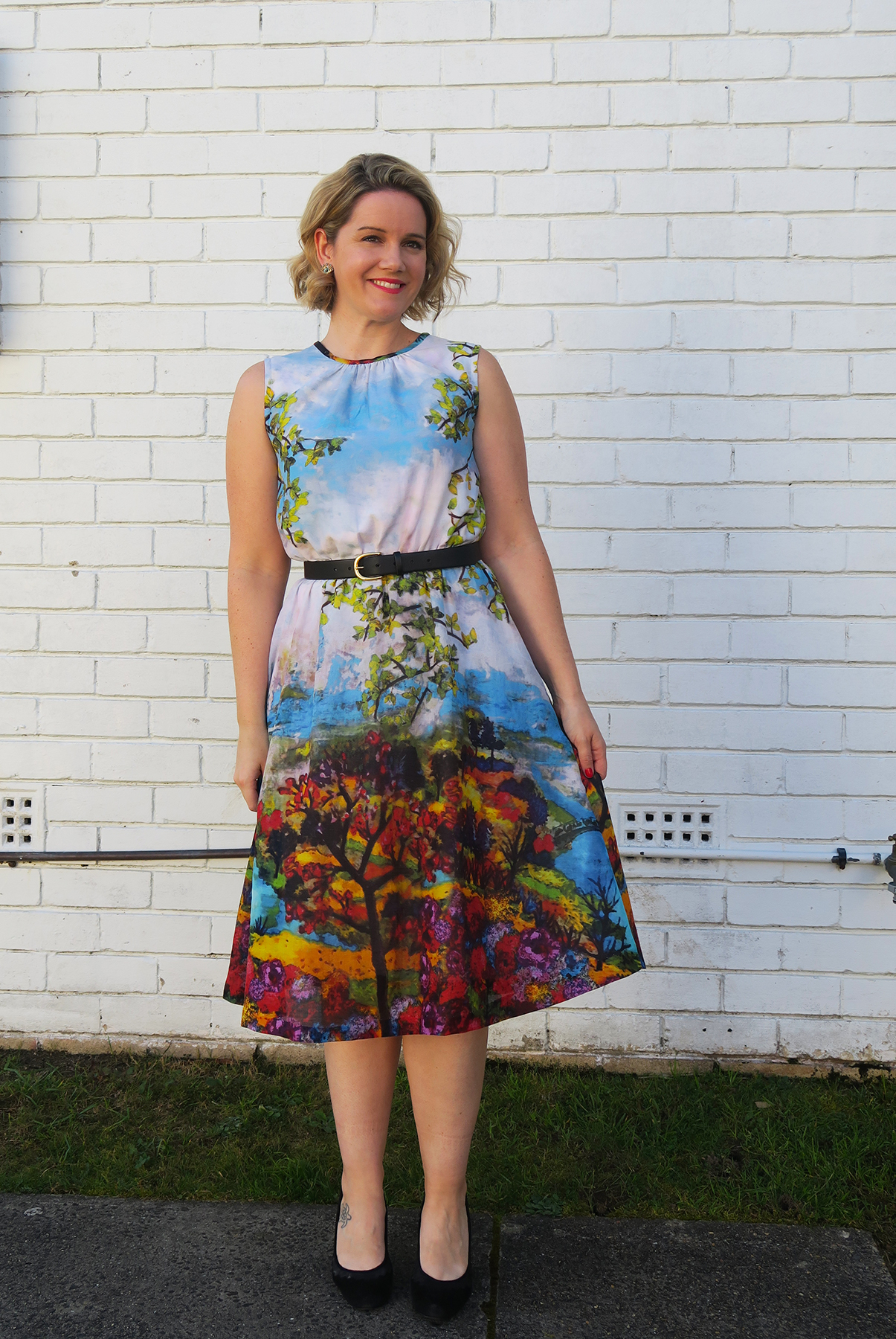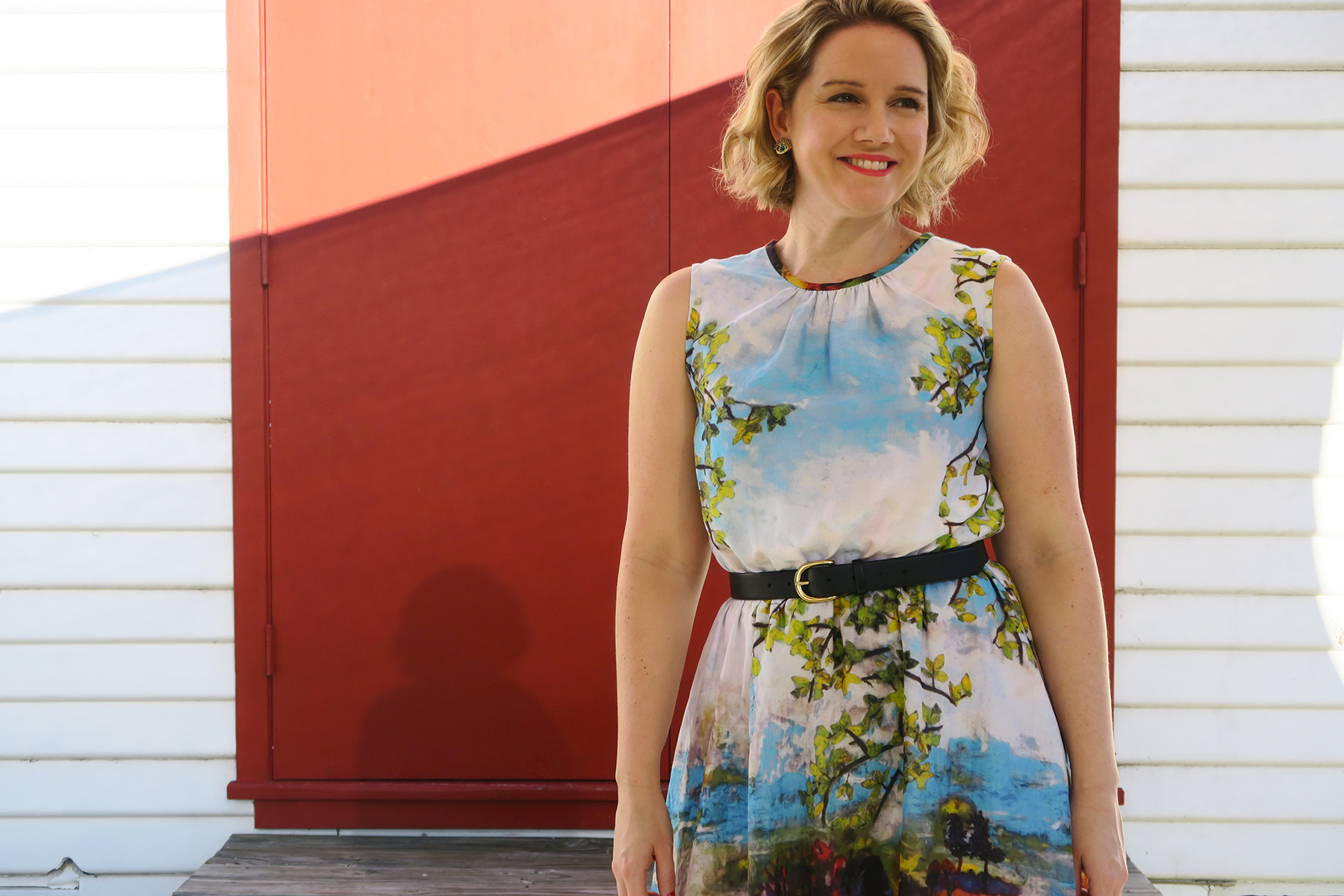 I cut the bodice out in a straight size 12 and the skirt in a size 14 graded to a size 12 at the waist. I also elected to fully line both the top and skirt with a white viscose crepe. The white actually makes the colour on the print pop even more. To line it I cut out the same pattern pieces as the main fabric and mirrored the construction, pretty much treating them like one fabric. No fitted changes were required - mainly because it's semi fitted so it should be a little loose. I also added about 3 inches to the length so it finished under the knees and not above.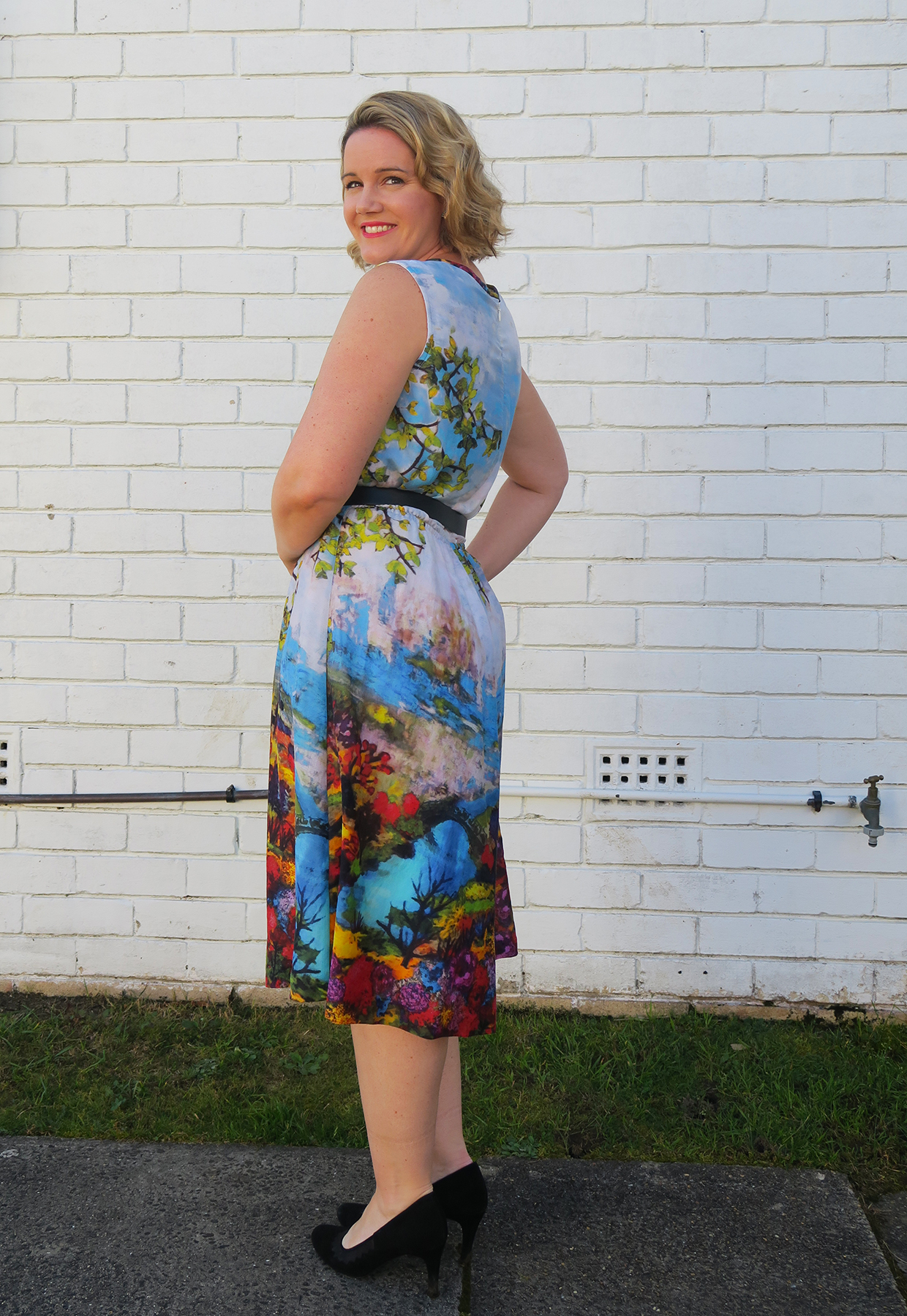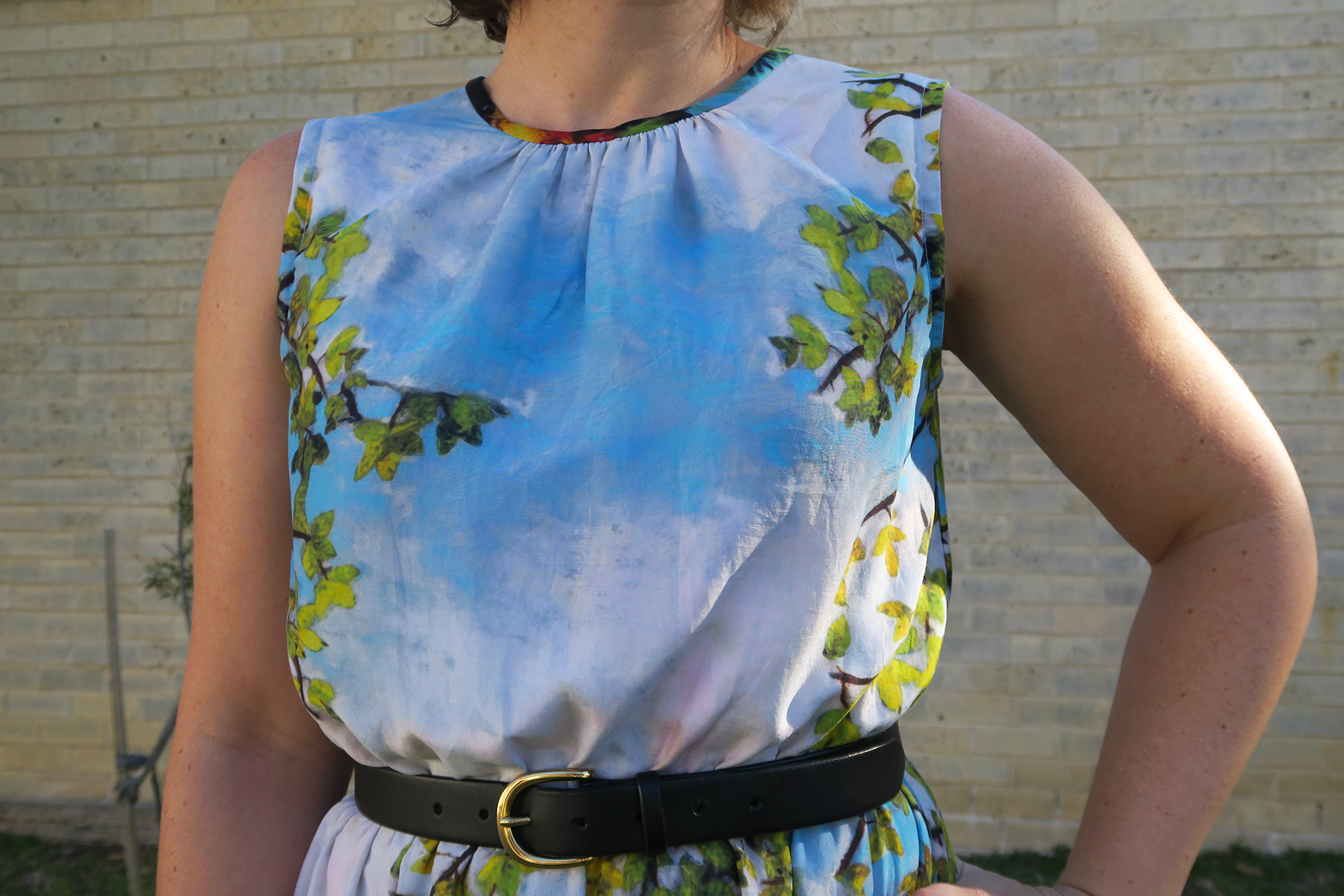 If I were to make it again, the only thing I would change is increasing the size of the armholes. They feel a little snug around my arms, which might be a little irritating over the course of the day. Otherwise the dress is much like the pattern envelope, so no major surprises.