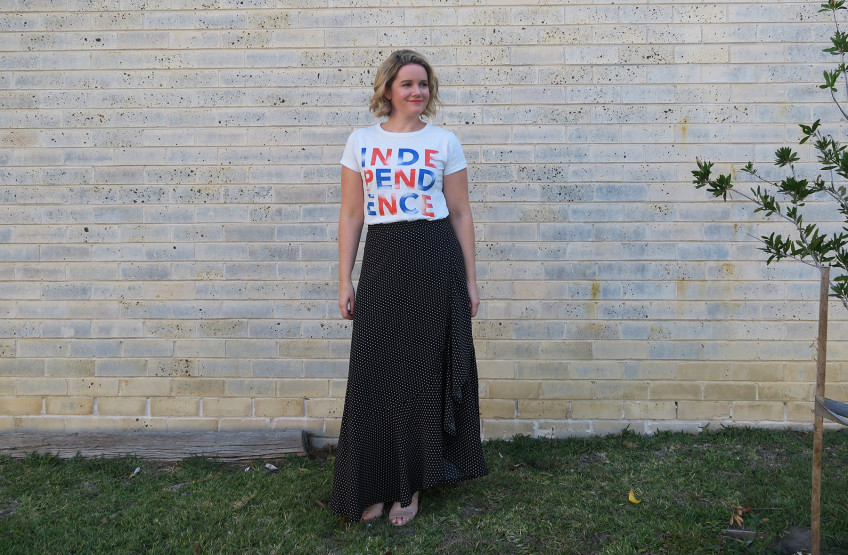 This is the first skirt I have made in aaaages. Not quite sure why I've put the brakes on skirts. Maybe because it's more to think about when I get dressed in the morning - that extra time it takes to figure out what top to wear with said dress is usually why I tend to just chuck on a dress instead. I'm not a morning person, so i'm happy to save that extra 2 minutes of thinking time. :)
I love the ease of a wrap skirt and that fact they fit you perfectly, so I went back to skirt making for this pattern. The Simplicity 8606 skirt pattern crosses over at the front and ties at the side, with a optional ruffle along the hem. I went with the ruffle. Be warned, this pattern eats up fabric. I chose a fabric with a lot of drape, but I've seen this skirt made up in cotton which has a bit more structure, which means the ruffle sticks out more, and they look great too. I went with a navy blue spot rayon I picked up at Spotlight. The fabric is a slightly heavier rayon that some of the others I've picked up at Spotty. This one is surprisingly good quality.
One reminder to you if you don't already - pre-wash! I learnt this the hard way many years ago using rayon. I think the pants I made had ended up a whole size smaller after I put them in the wash.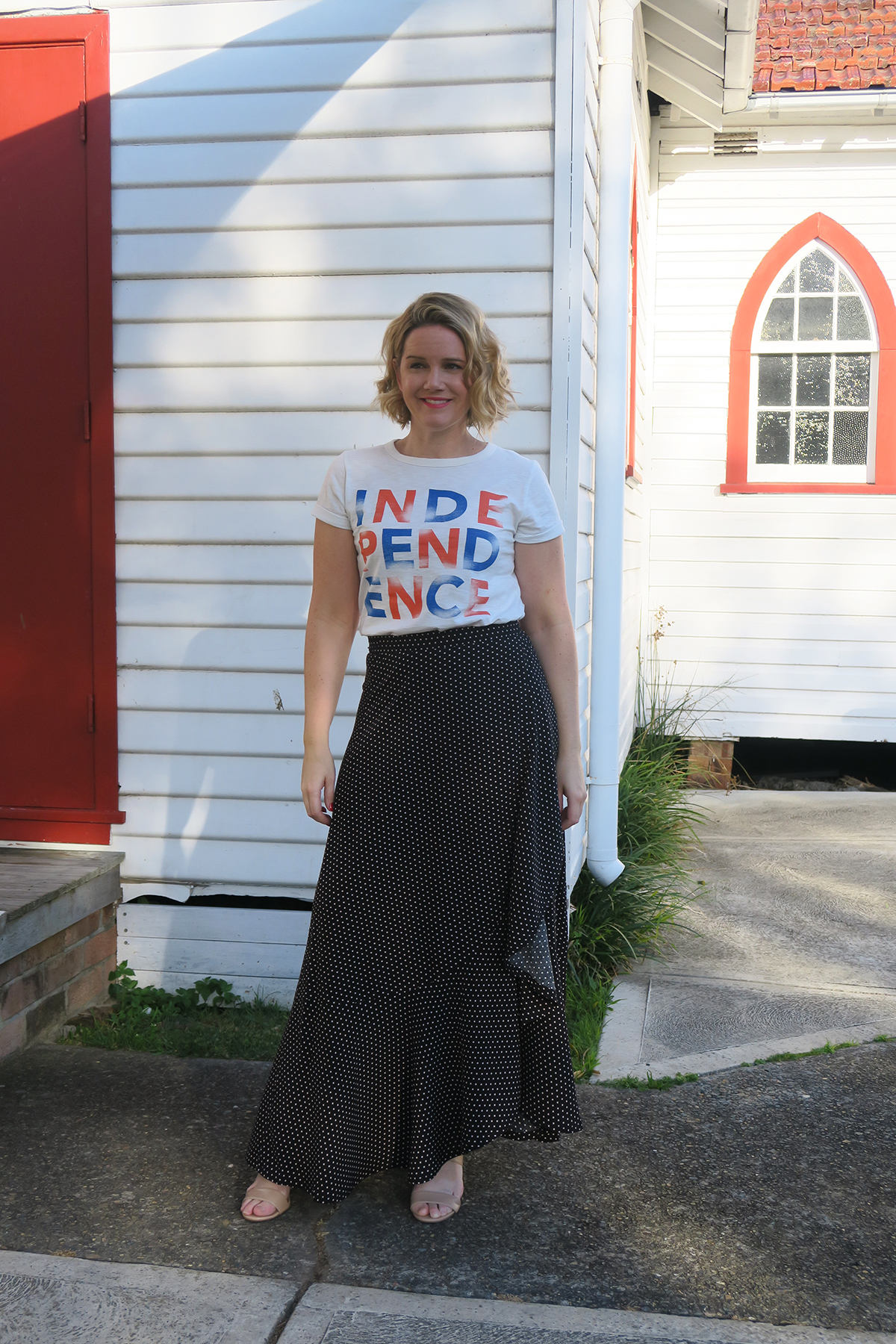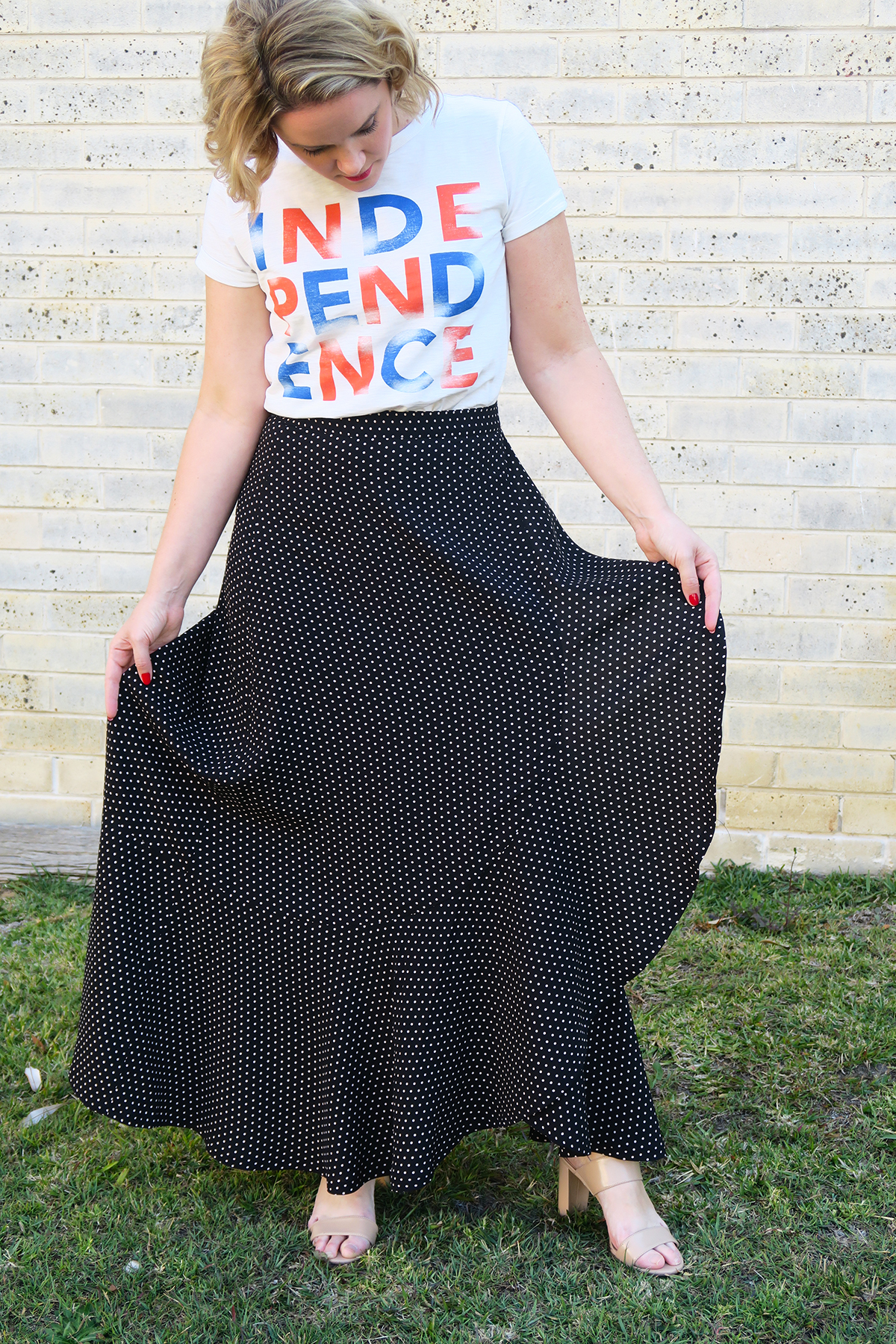 I cut the skirt out in a size 14 and graded to a size 12 at the waist. Because it's a wrap style and the ties give you room to tighten and loosen I didn't bother doing any kind of fitting. The skirt was pretty quick to make up. The longest time was spent hemming the endless ruffle. I actually found that an oddly meditative task. Probably a bit strange to admit! I didn't attempt to make any alternations to the hem and as a result it's floor skimmng. Works well with heels, but there's a chance I could trip over it barefoot. FYI - I'm 164cm in height.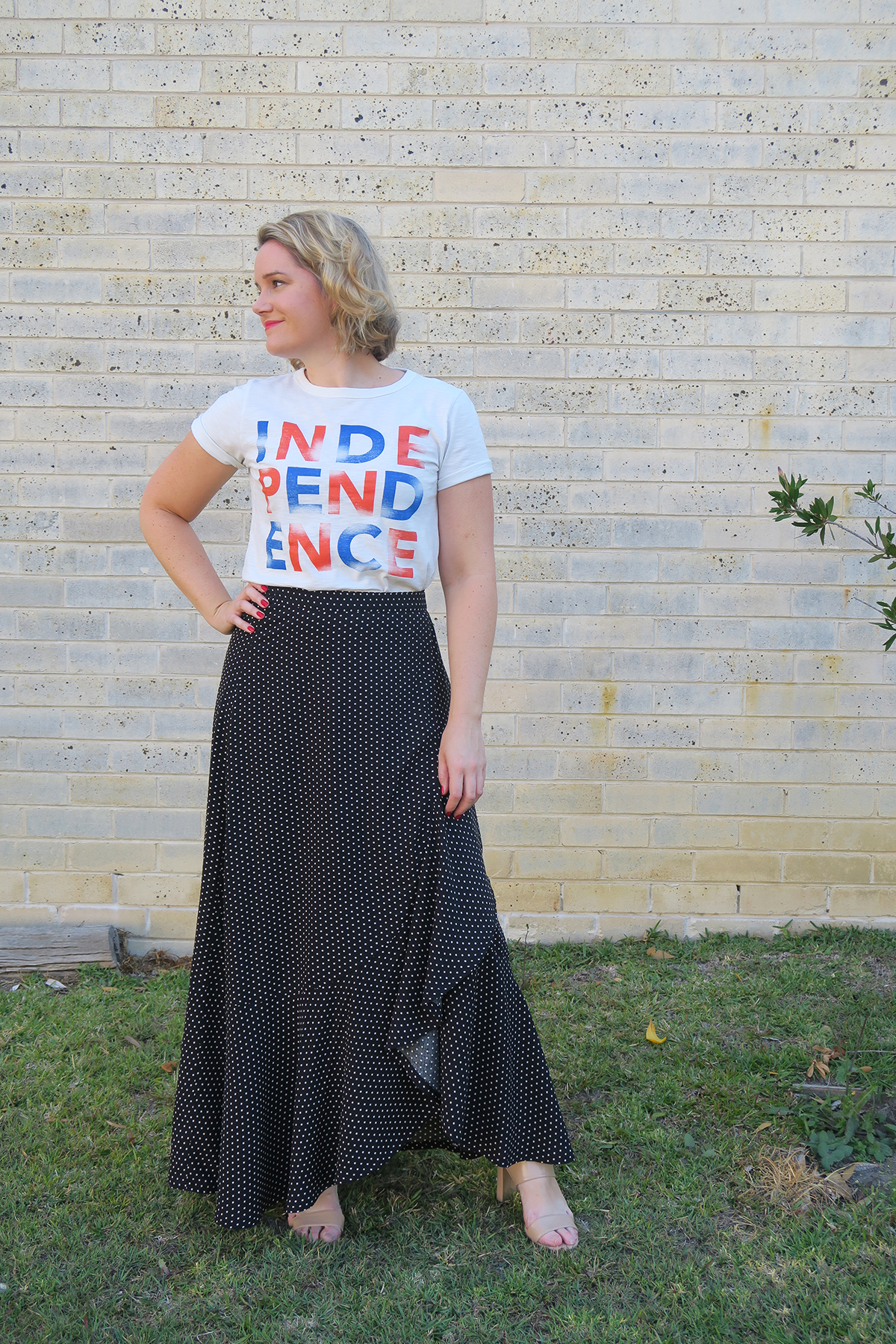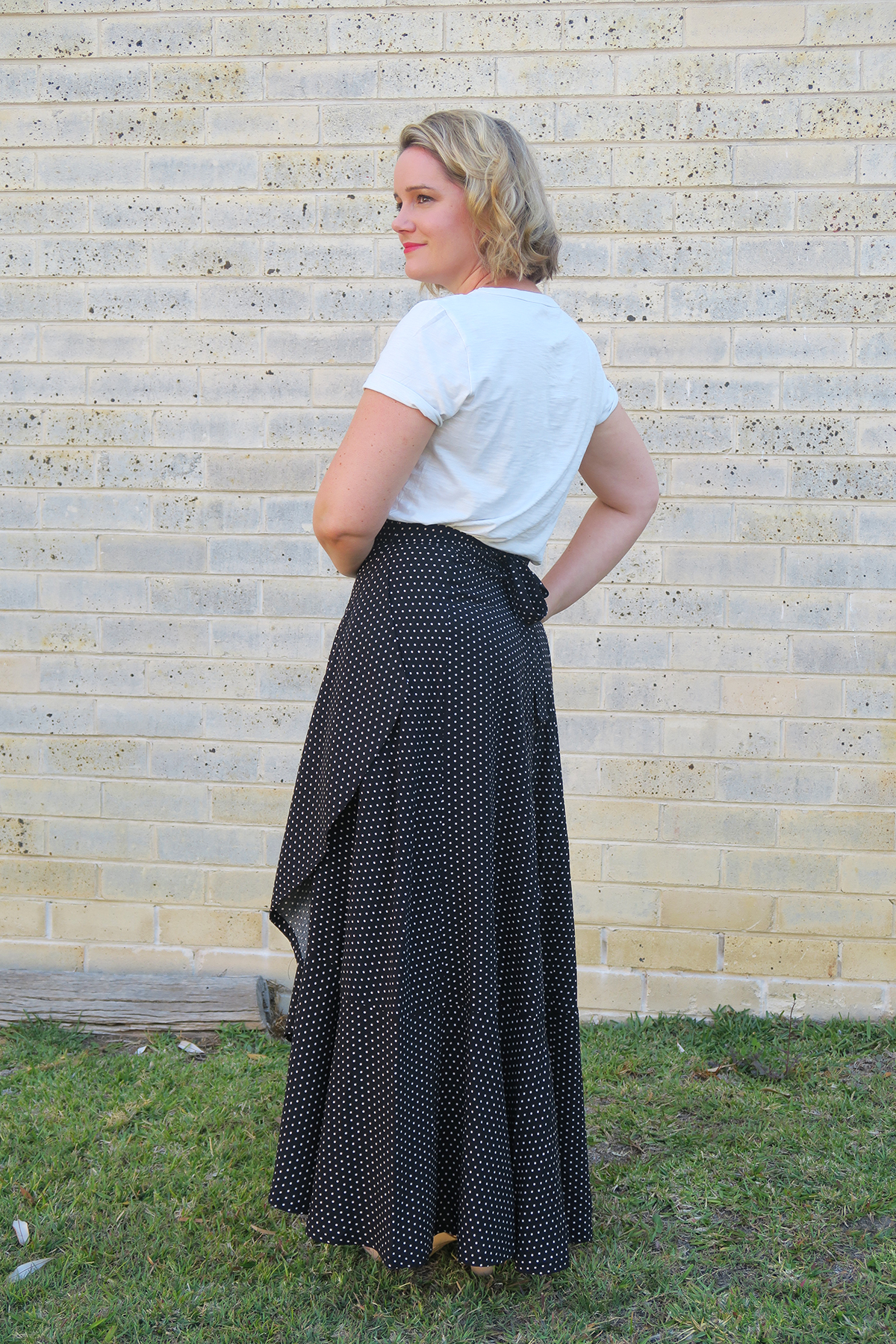 I love wearing this skirt. It's swishy and flowy and comfortable. This will get a lot of use for all seasons. I'm thinking I might make the shorter version also, for work...now I just need to find the perfect fabric.