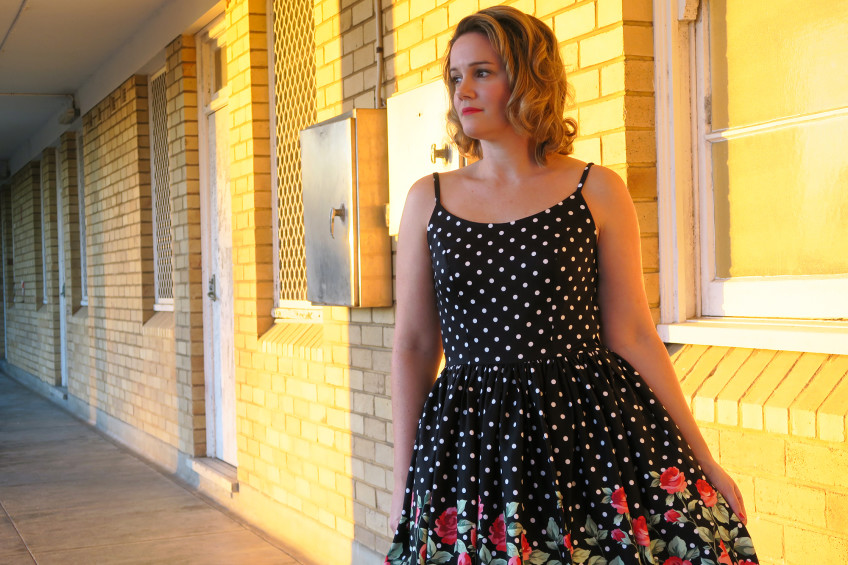 I think I'm about the millionth person to sew this dress. After Gertie's sew-a-long, I've seen so many fabulous versions of this on my social media feeds. This was actually the dress pattern I had been waiting for. Until this release, I hadn't seen a spaghetti strap fitted dress in the way I wanted it. This dress is exactly what I wanted. I also love both options of it - slim skirt and gathered skirt. So, I've made both! The dress itself is Butterick 6453.
I went the whole Gertie hog with this one and made it using one of the stretch cotton sateens from Gertie's fabric range that Spotlight released a few months ago. I've seen this fabric used in many projects on social media too and it's been so interesting to see what people can do with a border print fabric. Who knew there was so many options! This dress does well with a fabric that has stretch as it gives a really nice fit on the bodice and doesn't feel stifling. Particularly great for the fitted version of it. Gertie had mentioned that the dress pattern was made with quite a bit of ease in it, so I was on the fence with whether I should go with a size 10 or 12 given I wanted it fitted. I ended up erring on the side of caution and cutting out the size 12. As it turned out I ended up taking so much in at the bodice sides, that the size 10 would have worked just as well.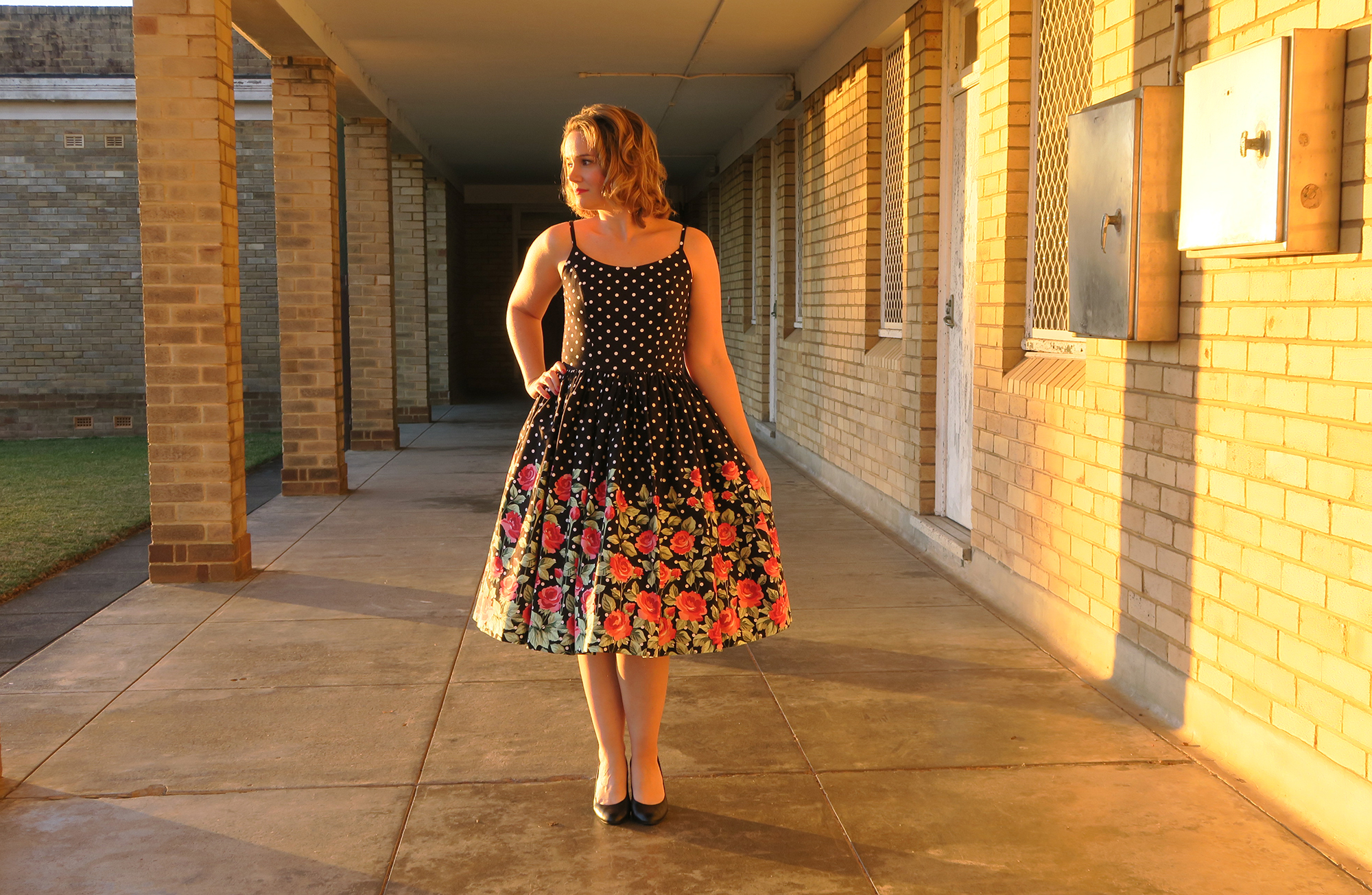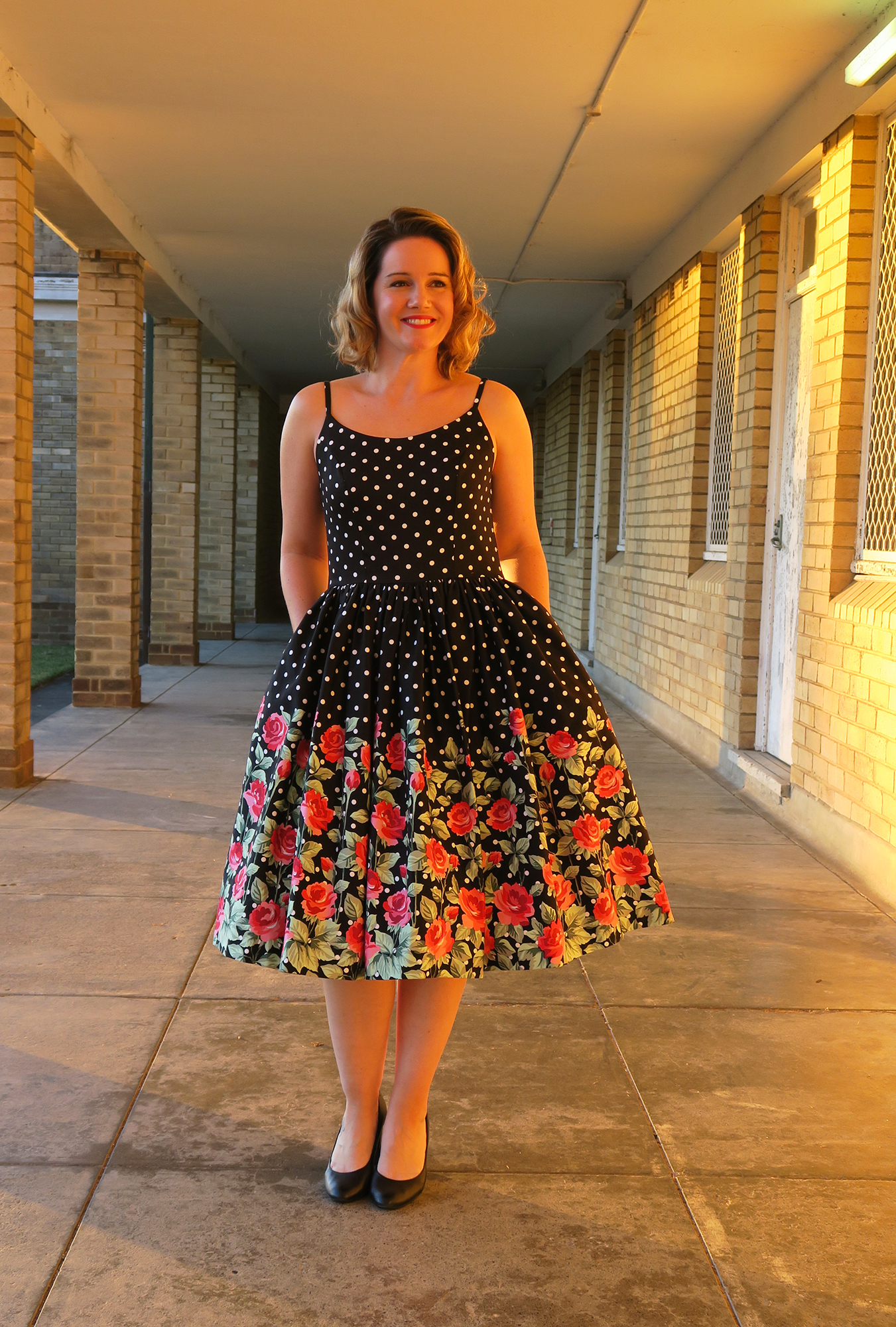 The pattern was pretty easy to follow and I only reverted to Gertie's sew-a-long for the lapped zipper. I thought I might have struggled with the bra straps (a first for me) but the visuals in the sewing pattern instructions made it pretty clear what you have to do. I found the length of the straps for my size waaay too big. I reckon I ended up shortening them by about 1.5 inches. Otherwise the bra ring and sliders on each strap would have ended up showing on the front of the straps, which you don't really want.
I struggled with making the lapped zipper look spot on. I find lapped zippers with a fitted bodice using stretch fabric means the 'lap' of the zipper doesn't always lie flat because it's stretching. I'm probably being a bit fussy, but it could have been a little better. Maybe it's just a matter of not wearing it as fitted. I guess practice makes perfect! The skirt is super gathered on this dress and it took a bit of maneuvering in the machine to keep the gathers even when attaching to the bodice. But I love more gathers than less, so happy days.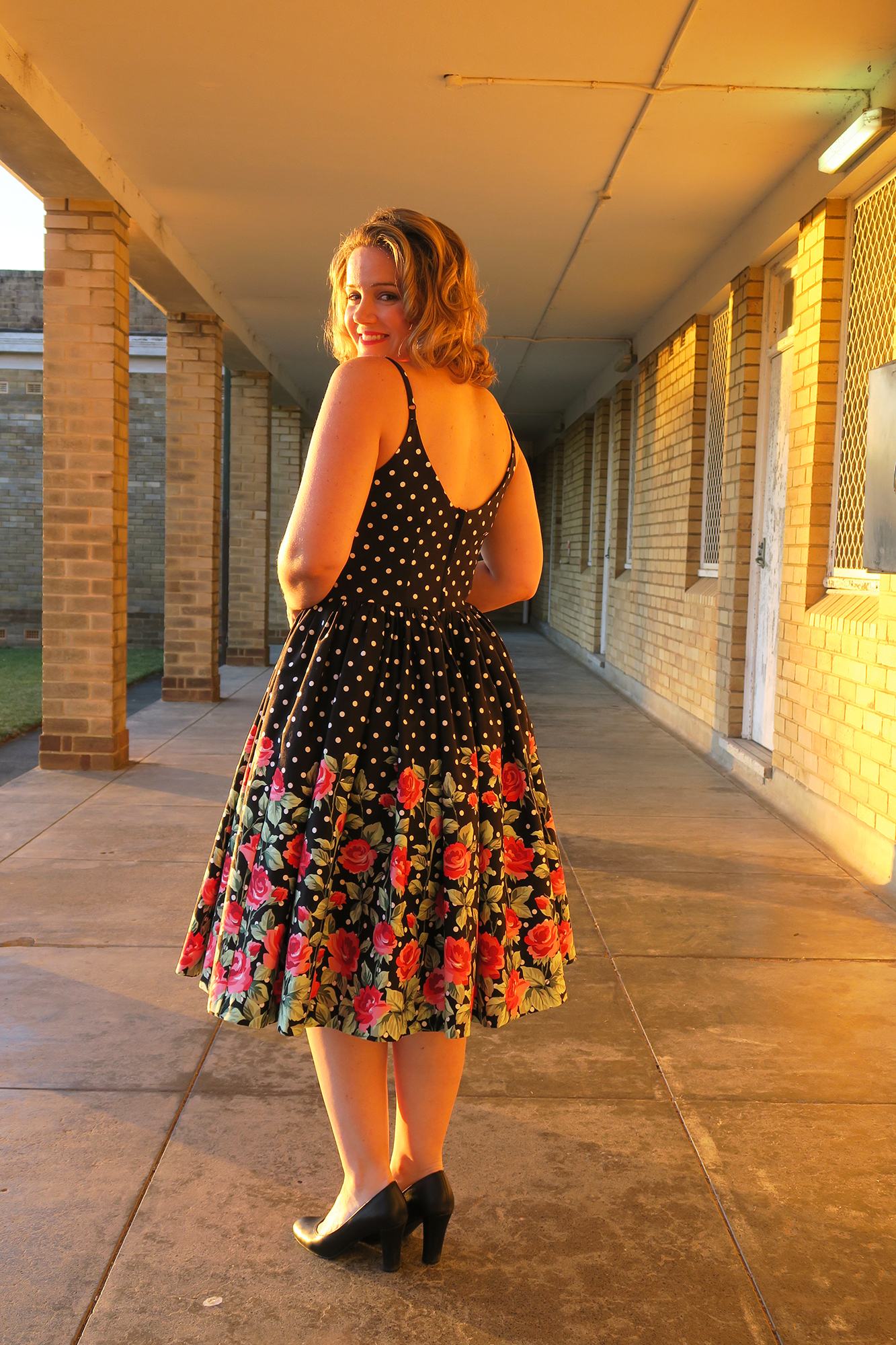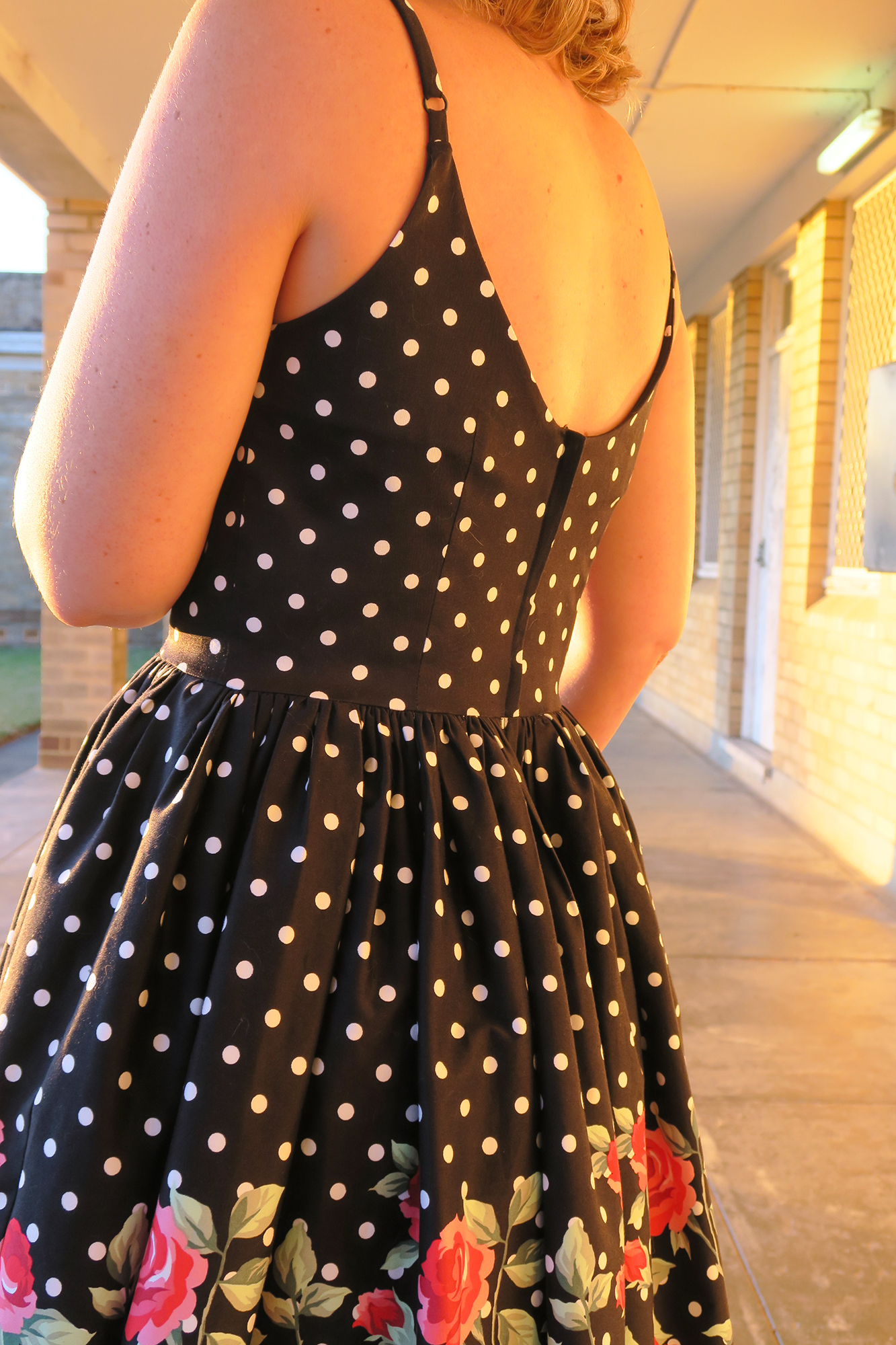 This dress didn't fill a void in my wardrobe AT ALL - in fact my wardrobe is brimming with dresses of a similar sillouette, but I just can't help myself! This dress sewn up looked cute as soon as I saw it. I think I can probably get away with wearing it to work with a cardigan over the top so I should get some use out of it. It's super girly which even for me I am sometimes unsure about, but I'm going with it....and will probably conitnue too. :)