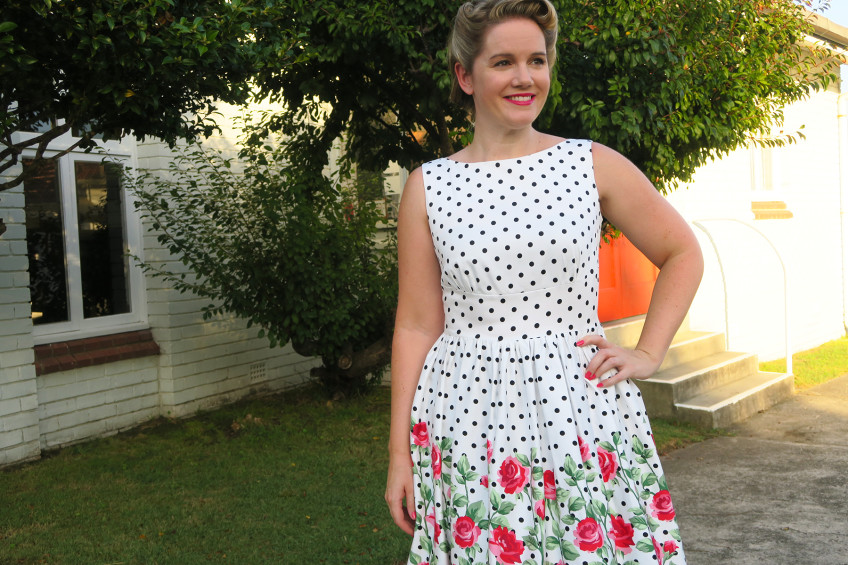 Happy Monday y'all! Another Monday and I'm writing during my uni class in an attempt to stay awake. So far so good. As I slowly work my way through my Gertie fabric stash, I present to you another dress. It's double Gertie this time around - with a Gertie dress pattern and Gertie fabric. I can't ever say no to a border print fabric. I hope Gertie keeps bringing them out. They make a rather simple dress pattern so much more interesting, and it's always fun to see what fellow dressmakers do with the print.
I picked up this stretch cotton sateen from Spotlight about 6 months ago. So thankful Gertie released fabrics in Oz. It was a pain trying to get hold of them in the US. Joann was not easy to buy from! Maybe thats why I have so much Gertie fabric - the fear of the supplies drying up keeps me buying more. Well, that and a good 40% off sale at Spotty.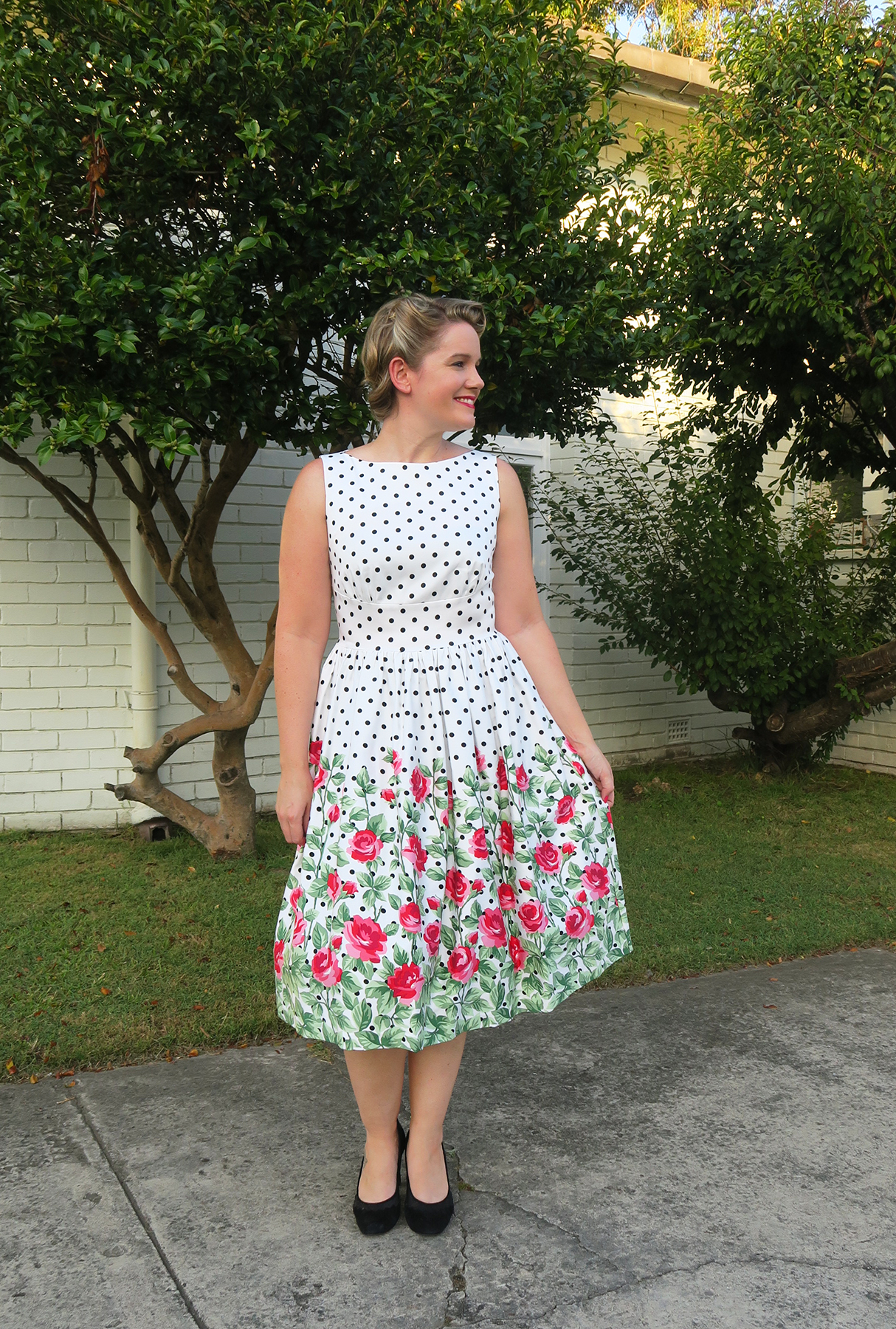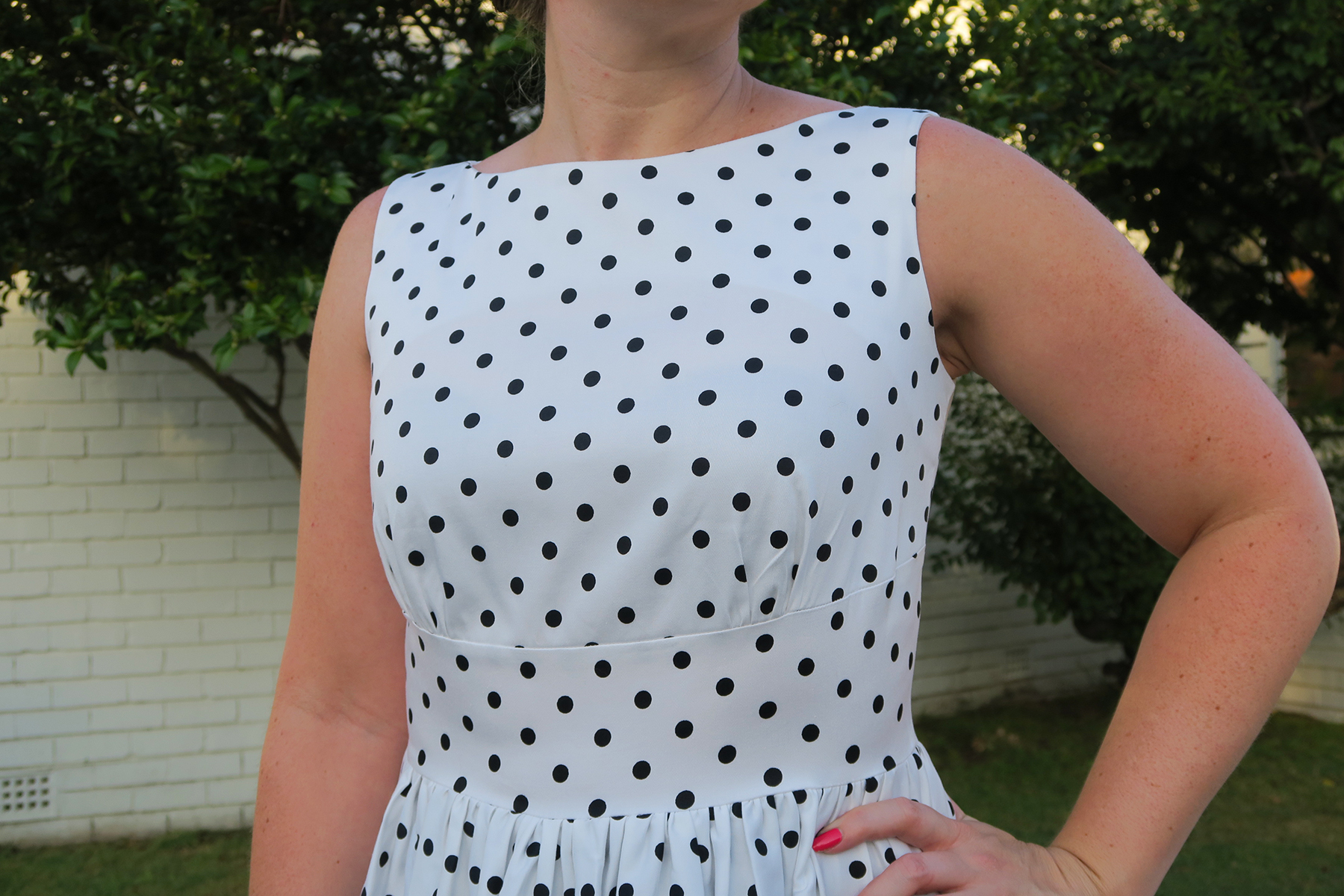 This is the first dress pattern I've made from Gertie's book, Gertie's Ultimate Dress Book: A Modern Guide to Sewing Fabulous vintage Styles'. I love her books, but admittedly spend more time admiring the pages and images than actually making clothes from them. In part because I hate tracing patterns. I'm a lazy sewer and prefer to just cut a pattern straight out. I never trace them. For this dress, I used the 'Polka Dot Day Dress' pattern from her book.
I traced the pattern out in a size 6 for the bodice and I just used a gathered skirt pattern from one of Gertie's patterns from Butterick for the skirt, to avoid having to trace out a gathered skirt pattern piece - cause those patterns are big! The skirt is a size 14. Whilst this is a stretch cotton sateen, the border print doesn't run the same direction as the stretch so the fit is less forgiving.
During the construction process, the only real fit changes I made was to take the bodice in at the sides by about 0.5cm on each side.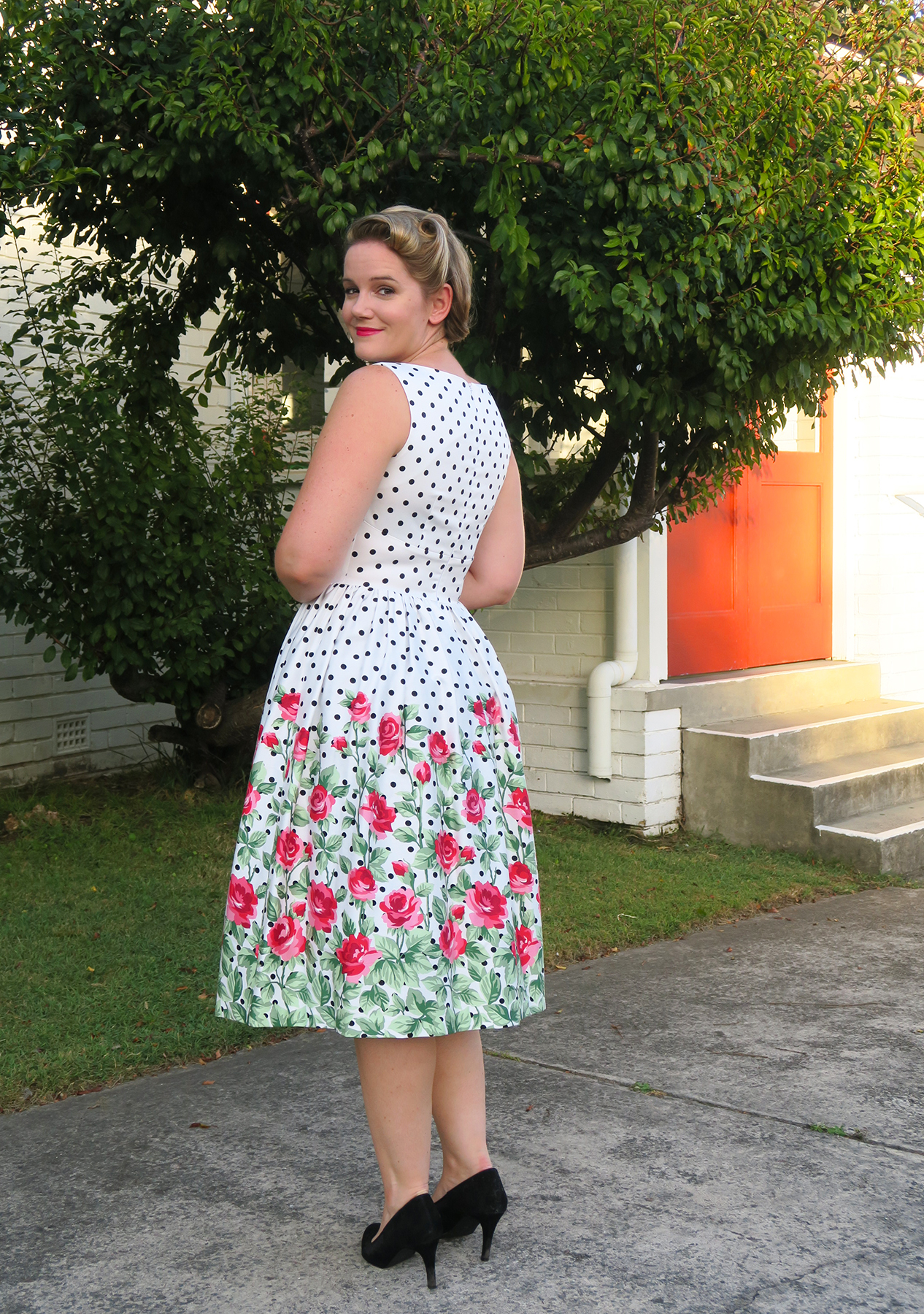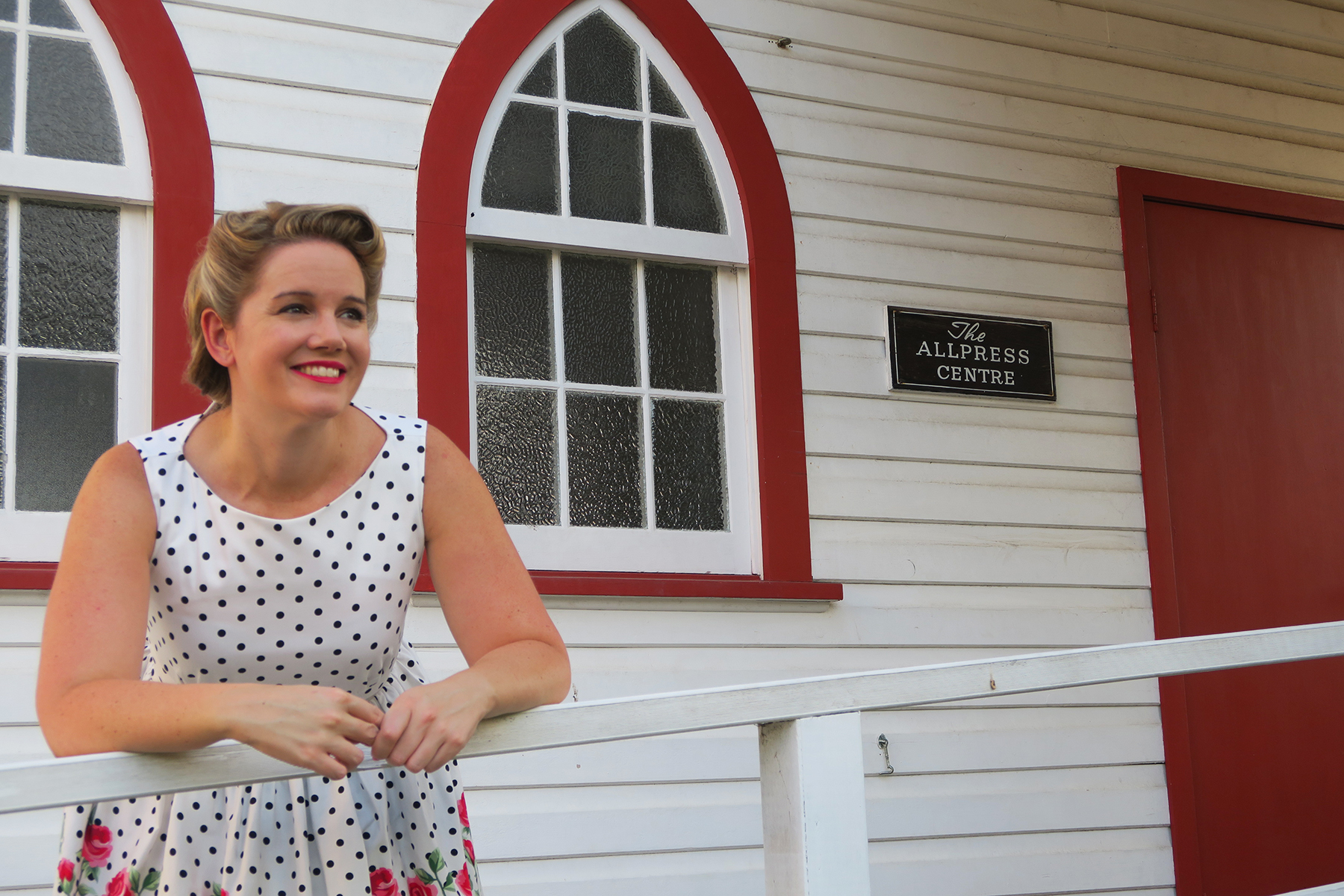 I'm happy with how this turned out except for the fit at the bust. I don't have the goods to fill it out and it feels a little baggy. I'm also not used to having the underbust seam sit lower than straight under the bust. The seam line sits across the bottom of my ribs and ends up riding up a little when wearing it. It feels like the whole bodice could have been hitched up at the shoulder seams, but if I did so the arm holes would have been off. So suffice to say it would have been a dress I could have benefited from doing a toile. But if you've read enough of my blog posts over time you'll realise I don't tend to ever do that. See, told you I'm a lazy sewer.