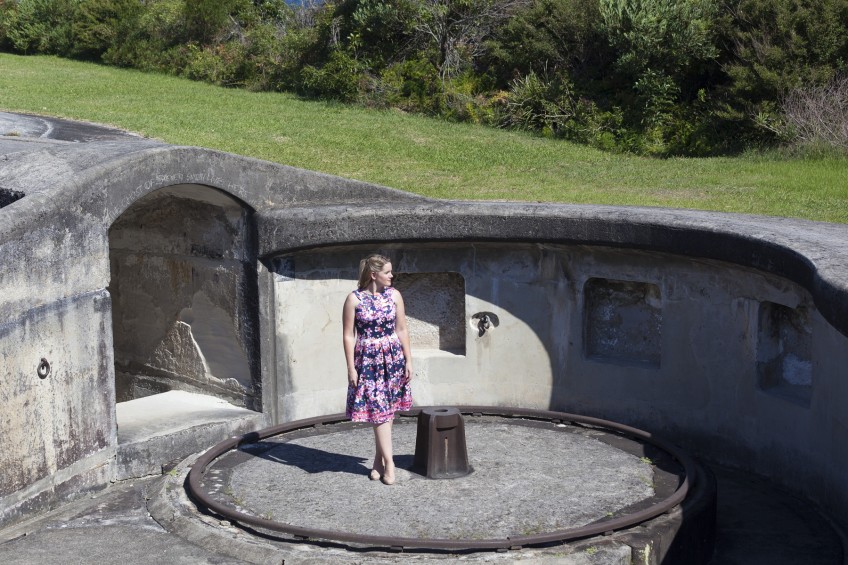 There's only about tone week left before daylight savings is over and that for me is the time when I really feel summer is over and it's time to pull out the winter wardrobe. I'm still working my way through Summer sewing projects which I just didn't get time to finish which sadly will probably get finished and then not worn until the end of the year. My UFO cupboard is booming and I have to get my half-done projects finished in the next couple of months so I can have the space back! I've got a number of swanky dress events coming up, and I don't know about you but if I know I have an event coming up I always view it as an opportunity to make something snazzy. So the next couple of weeks I will be flitting between sewing some more work clothes (that never seems to end) and sewing up a couple of going out dresses – one for a friends 40th next weekend and one for Autumn Racing carnival. I'll probably buy the hat before figuring out the dress. Not sure if this is the wrong way to go or not.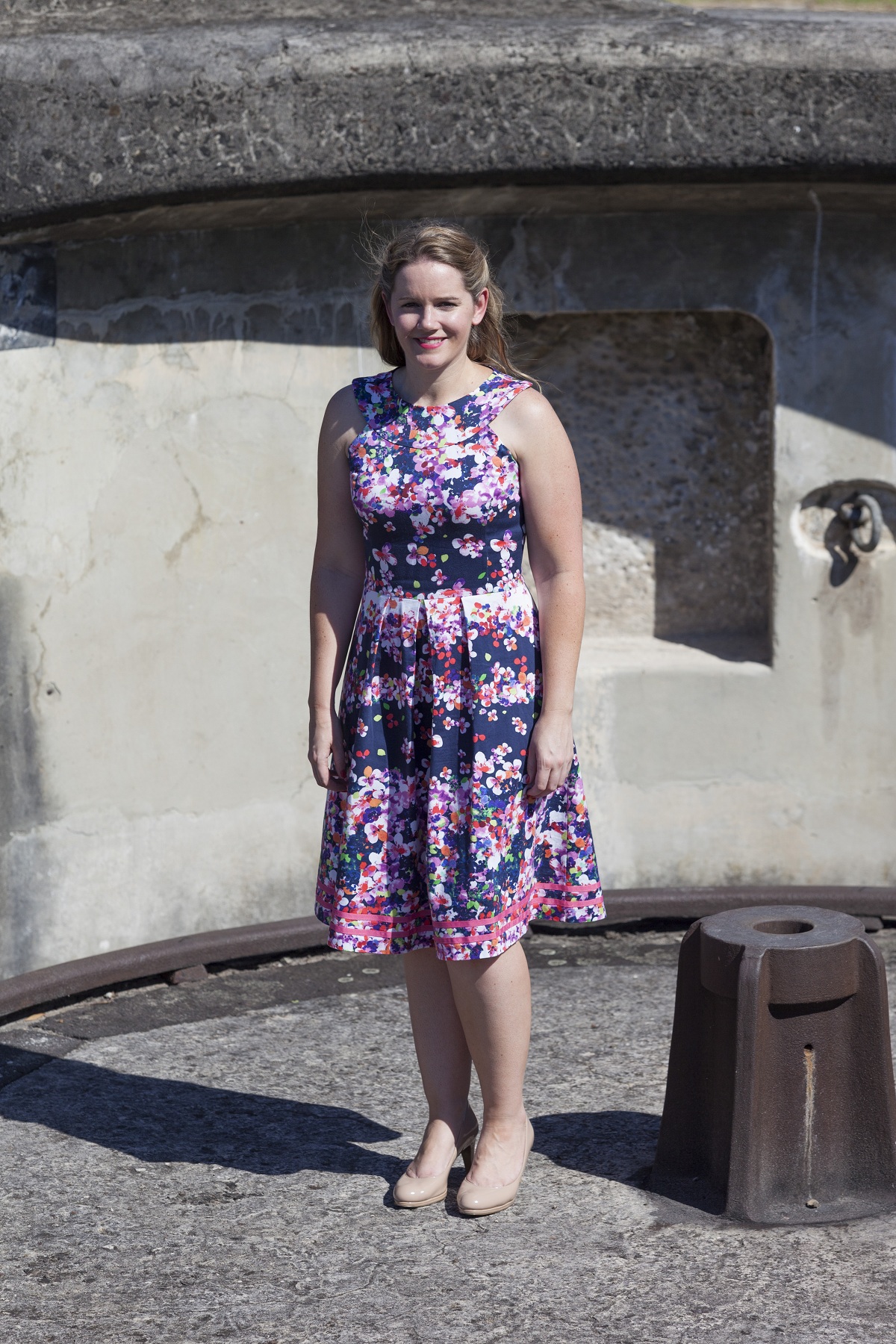 This floral number was sewn up the tail end of last year as a dress primarily for work. After having had success sewing up work dresses out of cotton stretch sateen fabric from Spotty previously I figured that if I am on a good thing I should continue and sew up a couple more. I found the fabric washed well, didn't need much ironing and retained its shape. I chose Simplicity 2588 for the dress but did a bit of a boo boo when cutting out. The capped sleeves option on this dress are actually made using two pattern pieces per sleeve. When I had cut this out I thought it was only one and had only realised this after I had thrown out my fabric scraps. Lesson learned to keep the scraps…which I normally do…but the one time I didn't – dammit. So a sleeveless version it will be!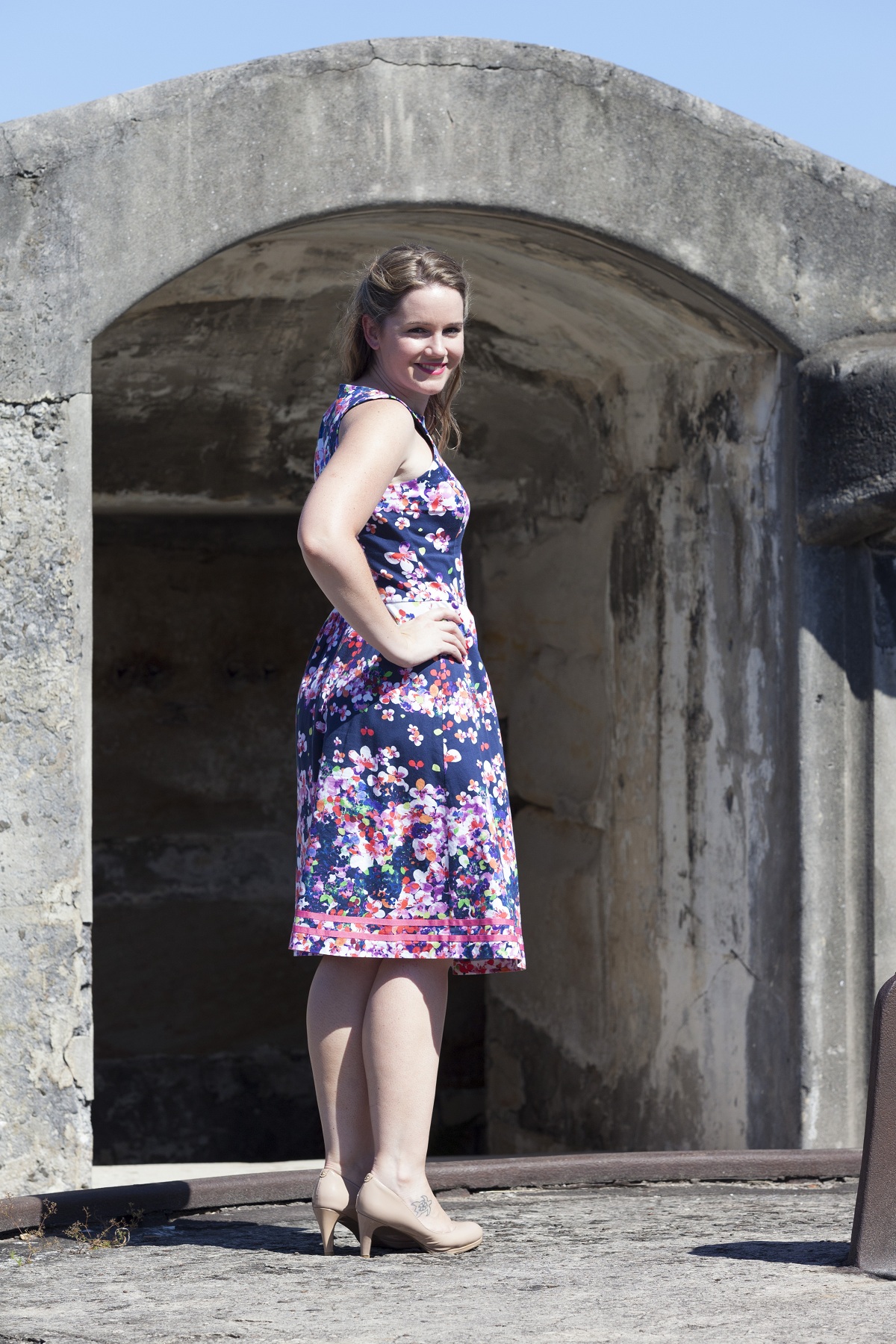 I have actually sewn up this dress before (see here) and was quite happy with the results so I gave it another go around again. I cut this out as a size 10 but did grade out a little to a size 12 for the bodice in case it would be a bit tight. Thankfully sewing something in stretch sateen enabled a close fit without looking like a sausage. I lengthened the skirt bottom about 1.5 inches to just under the knee and finished off by adding a couple of rows of grosgrain ribbon along the hem in a co-ordinating pink.