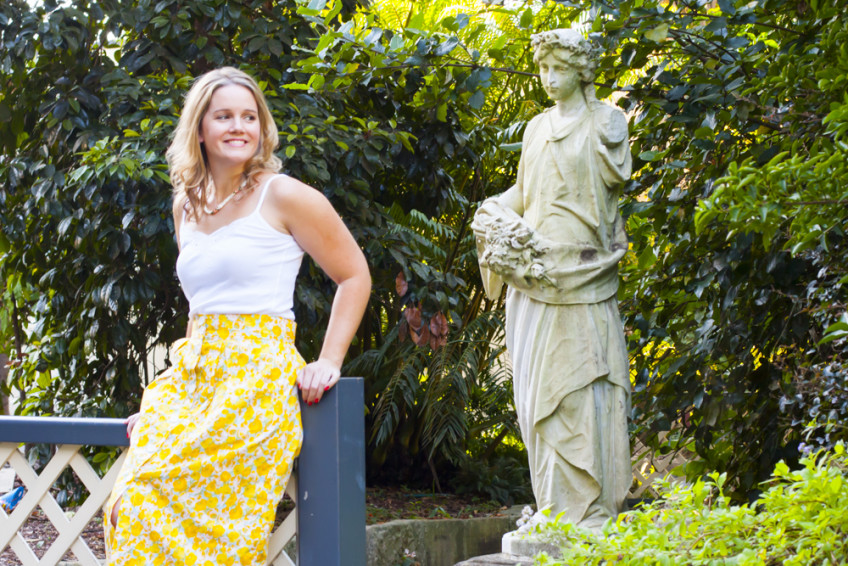 I've long been a fan of the big four pattern companies (Butterick, Vogue, McCalls & Simplicity) and never bothered to veer away from them to try something new. However more recently due to the vast online sewing community from across the globe, I have been seeing an emergence of sewers doing it for themselves and drafting their own patterns to sell. Patterns are available from such people/companies as Colette Patterns, Sewaholic patterns, and Megan Nielsen patterns. What I do notice when I see these advertised and reviewed all over the internet is the amount of positive feedback for the patterns. Pattern review websites and bloggers alike seem to love the designs, the easy to follow instructions that only a true fellow home sewer could write, and flattering fit. The only drawback with these patterns is the price. Much like the choice between buying a top from Big W versus one from TopShop, you expect to pay more for better quality. You also know you are supporting a smaller company and often a local one, thus the prices are dearer.

I mentioned Megan Nielsen patterns earlier as one of the emerging pattern designers, and one of the best things about her – she's an Aussie! Hailing from Perth, you see people from all over the world sewing up her designs. I had my eye on her Kelly skirt pattern for a while and finally bought it a couple of months back to sew a floral printed version that falls to below the knees, having a bit of a 70's vibe. I had been looking around for ages for a button front skirt pattern, none of the big pattern companies had one! I found some floral cotton from Spotlight and on the sale rack, so it cost me about $10. Bargain price and it was decent thick cotton too.

The pattern came through in the post a few days after ordering and I got stuck into reading it. I love seeing how the smaller pattern companies write up their instructions. Megan's instruction booklet had clear instructions and illustrations and didn't have as much of the sewing terminology that the bigger pattern companies do. Keep it simple stupid. This pattern would be great for a novice sewer who may be tackling their first skirt pattern. At the end of the booklet there are also ideas for how to mix it up and change aspects of the pattern – all great ideas too, like adding a scalloped edging on the skirt bottom.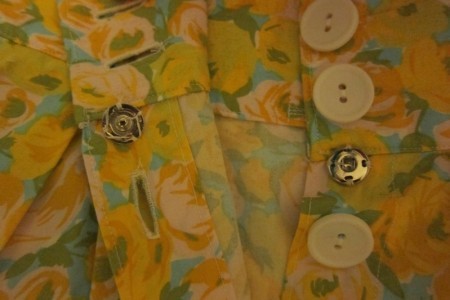 I ended up sewing up this skirt in about one afternoon. I made next to no alterations except for taking in the sides a little to ensure the waistband was snug around my waist. I opted for white buttons as I plan on wearing it with a blouse with white buttons, so I thought it might be nifty if it matched. The pattern was a joy to sew up and I think I'll give it another go in a denim version. The skirt is quite high waisted which is not something I am used to, but I think it suits the style of the skirt. A couple of things I did have to do to the skirt was to add a snap fastener between the second and third buttons as I felt the skirt gaped a bit due to how fitted it is on the waist. The snap fastener resolved any gaping perfectly. I also added belt loops on the sides and back as I plan on making a belt to wear with the skirt....eventually!