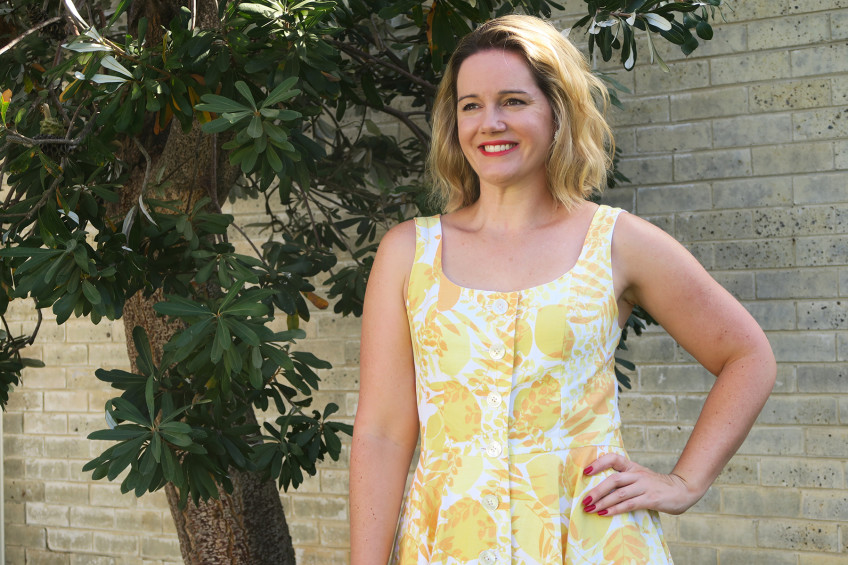 After a short hiatus from linen, I'm back. And it's all kinds of sunshine yellow. I bought some yellow printed linen from The Fabric Store online just before Christmas to make Vogue 9182. I will say, this dress eats up a lot of fabric. It's almost - or maybe it is - a full circle skirt. But, when the fabric is this pretty, why not buy lots of it!
I love the classic style of this dress, and I'm always attracted to Very Easy Vogue pattern range...as I've mentioned many a times before.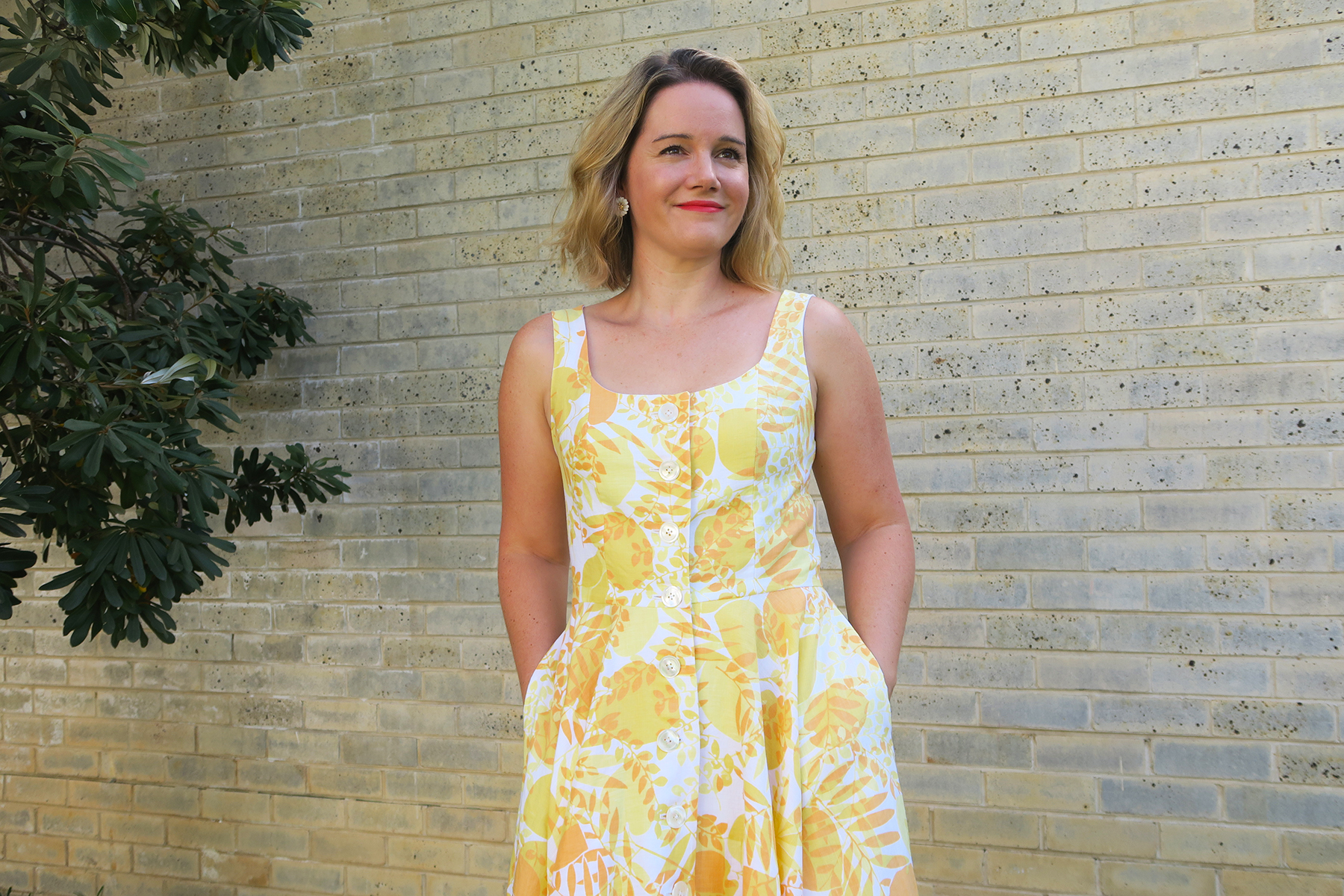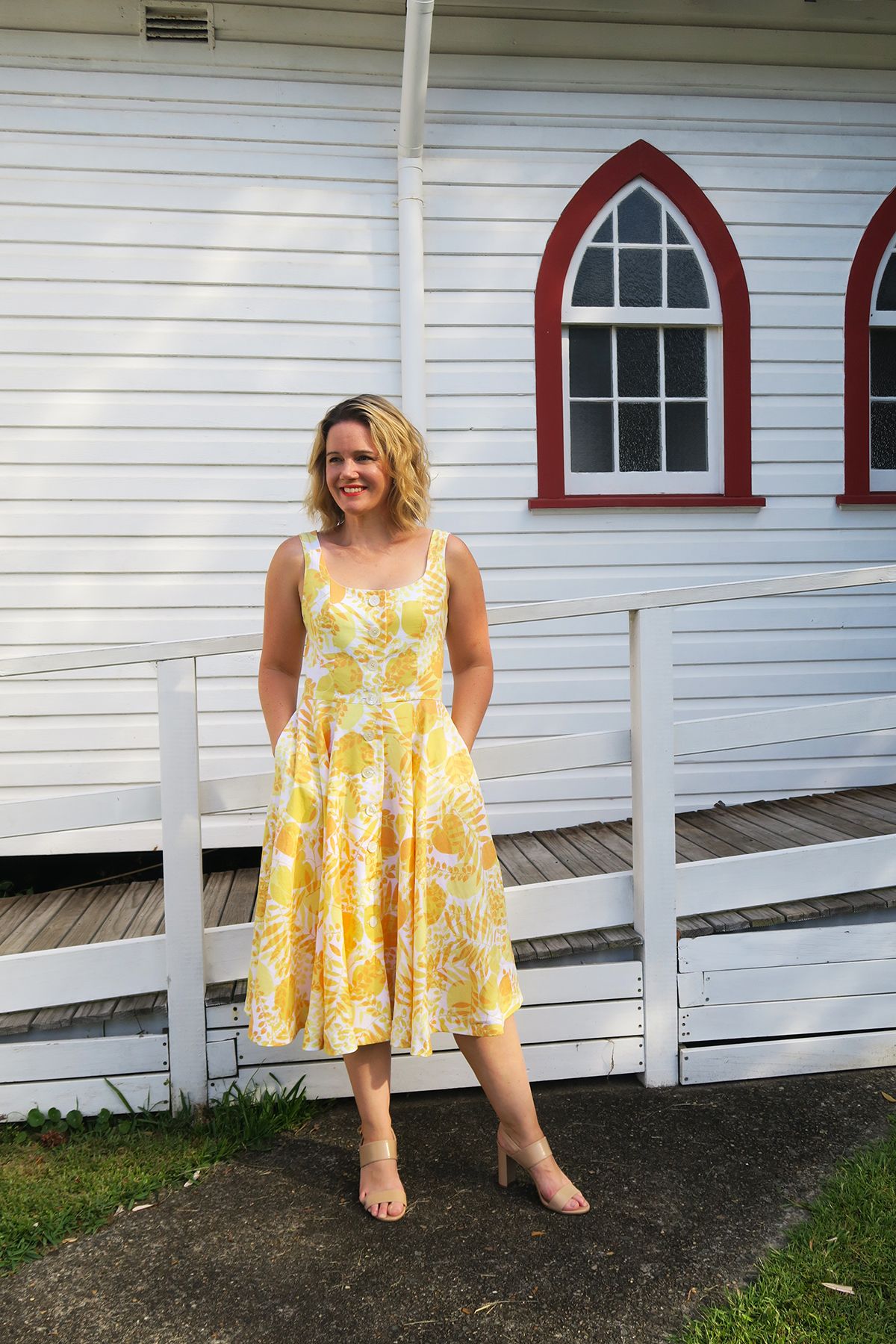 I cut the dress out in a size 12 and the skirt in a size 14 graded to a size 12 at the waist. I wanted the dress to finish a little under the knees, so I cut out the short version, but added about 2 inches to it. Thankfully I did that, because after letting the dress hang for 24 hours before I hemmed it, the hem required quite a bit of work to finish. Some parts I ended up shortening heaps, and others barely at all. Goes to show how important letting the dress hang for a day is before you tackle the hem.
The instructions were really easy to follow, and the fit was great. I ended up doing a narrow side seam around the waist area to avoid it being too tight. A button front closure and 'too tight' don't go well, and it wouldn't be comfortable to wear all day. I should have probably just gone the size 14 for roominess. I'm probably in denial of weight gain! I lined the bodice with white cotton voille, and finished it off with shell buttons down the front. It was quite the search for the buttons. My local habby places didn't have any suitable buttons, or they didn't have enough of them in stock. You need 10 buttons for this dress. I ended up at Tessuti, and found what I needed, thankfully!