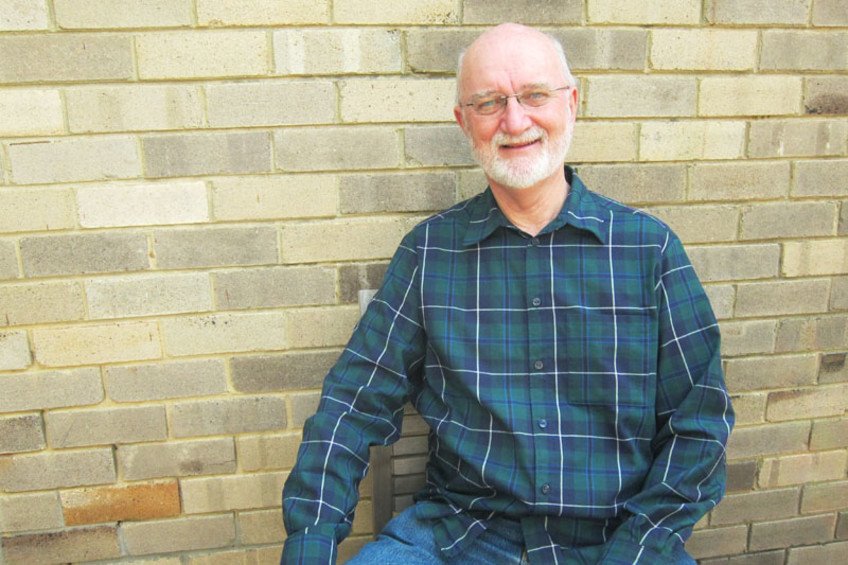 I have finally ventured into the 'sewing for men' category. I had been reluctant for a long time, putting it down to a fear of working to a different sizing system. But if I ever want to learn more skills and tackle more types of patterns then I need to sew the unfamiliar. I can almost sew a simple dress blindfolded I've done it sewing so many times, that I'm not going to learn anything more from it. So I'll start with a men's shirt, then advance to womens pants. My other phobia! My pants fear goes back to childhood and an unfortunate pair of boxer shorts I made at school. Anyway, I digress...

Dad had bought some tartan fabric a couple of years back from Mandors in Glasgow when my parents came over to visit me whilst I lived in Scotland. Mandors was a favourite store of mine and I always go back there when I am in town. A great place to source Liberty print and woolen fabrics - if only they had an online store! I had promised to make him a shirt with the fabric he bought. So boom, two years later I'm delivering on that promise. Sorry for the tardiness Dad.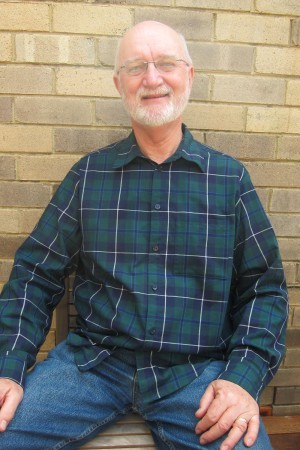 The fabric was a nice lightweight cotton which I knew would be easy to work with but tartan being tartan, there was going to a bit of matching the plaid across the garment which was going to be tres annoying. Thankfully at the time of purchase I suggested we get about half a metre extra to account for matching the pattern. There isn't too much choice in men's shirts patterns but equally there is only so many different ways of creating a men's shirt. I opted for Simplicity 2741, mainly because it had a pocket and it said 'easy to sew' on the pattern envelope. Dad is rather obsessed with having a pocket on his shirt for his nerdy pad and pen and this pattern had a pocket. The cutting out of the pattern required a bit of time and concentration as I had to make sure the pieces when sewn together would all match up. I focused on making sure the plaid matched on the yoke, the button front, and the pocket. Trying to match the plaid on the sleeves would have just been pushing it and have eaten up all the fabric.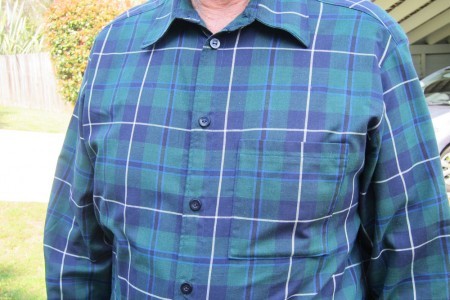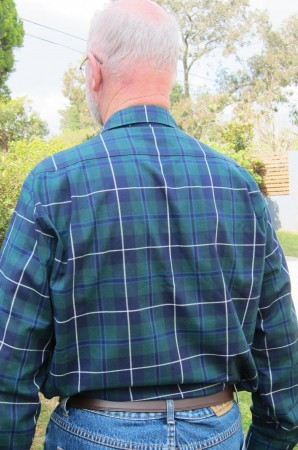 The shirt was as it said on the tin and was easy to sew. A great 'my first men's shirt' pattern. I used one of Dad's existing shirts to check for sizing, button placement and sleeve length also. I did slightly adjust the button placement and sleeve length as a result so its worth doing that check against an existing shirt if you can. I could have added collar stays into the collar to stabilise the collar points more, but I can get away with it a a bit here given its a casual shirt. If you were making a business shirt, I would investigae putting in collar stays. To add a bit of detail I also topstitched the armholes, button front, collar and side seams.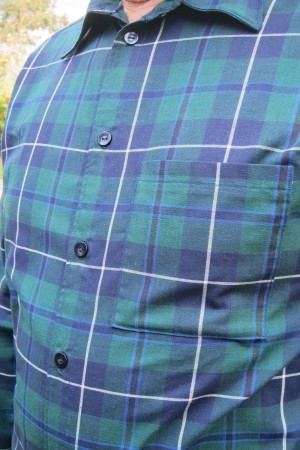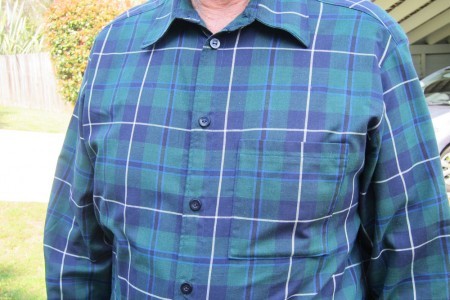 What I am most happy about is the totally boss pocket I put onto the shirt. Its almost invisible ;)