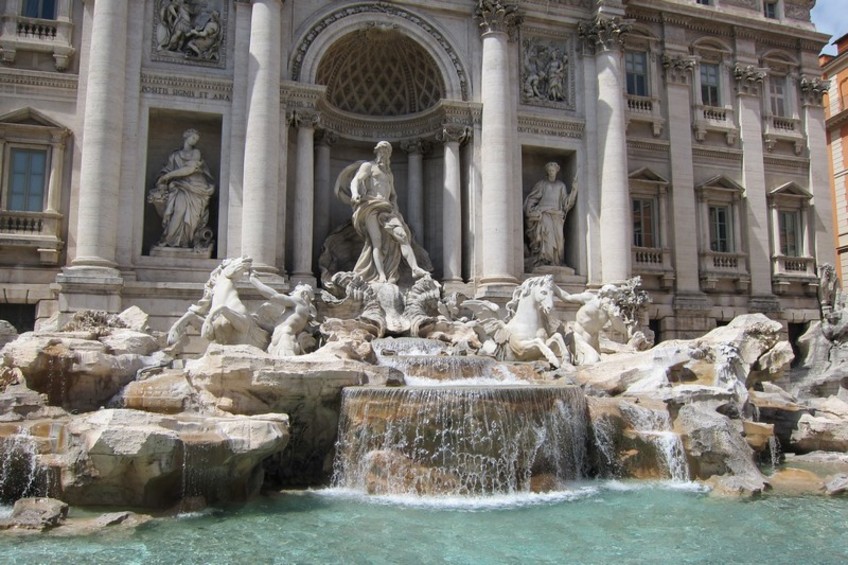 Ah Rome. A city of cobbled streets, gelato, churches and let's not forget - fashion! As soon as I'd made the decision to holiday in Italy I researched fabric stores to visit in between all the pizza eating. My first destination was Milan, one of the fashion capitals of the world. All I can say is, really!? Sure, there was plenty of high street shops, but it didn't scream 'shopping mecca'. I also didn't find myself surrounded by particularly stylish folk. The only thing I ended up buying in Milan (if you can believe it) was drawer knobs. Yep that's right! Zara Home had some super cute rose shaped knobs which will suit the colour scheme in my room perfectly.  I did have a look online prior for any fabric stores also. When you are one of the fashion capitals of the world, one would expect to see some quality fabric stores.

A rainy day in Milan and I hopped onto the train to get over to the neighbourhood where said fabric store was. Fabric stores in Italy typically have the term 'tessuti' in the store name, as tessuti is Italian for fabric. After walking through some very questionable streets I found the store. Given the dodgy neighbourhood I have to admit I didn't have my hopes up. Once inside the store, there was a few gems but it become quickly apparent the fabric was on the more expensive side and so early on in my trip I was hesitant to buy too much. I knew I would be in Rome in just over a week.  I did spot a lovely black lace that reminded me of a Dolce & Gabanna dress I had seen Scarlett Johansson in. Granted, I know I will look nothing like her BUT I can at least dress like her right? I already have a pattern in my stash to make a dress with a black slip and lace overlay. I walked out with two metres of it and a total of 40 euros. Not too horrific.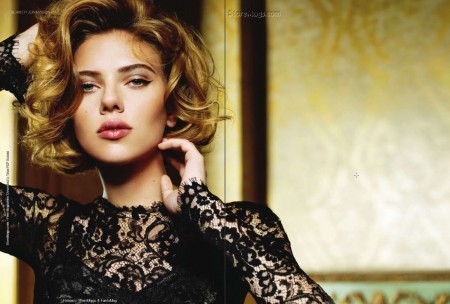 On to fabric shopping in Rome. I had read reviews of Fratelli Bassetti Tessuti as THE store to fabric shop in Rome. I had also heard it is overwhelming and expensive. I headed to the store on my first day in Rome (excited, much) to see for myself. As I walked in, my first thoughts were 'holy frick'. High ceilings with fabric all the way to the top, 5 rooms of it! Names popped out at me - Versace, Armani, Valentino. Yes, it was overwhelming to say the least. After an initial inspection it was pricey also. I did go in with some what of a plan which was to focus on wool crepes. Any fabrics with wool in them are stupid expensive and hard to find in Australia. Go figure with the amount of sheep in Oz! So this was my chance to pick up some woolen fabrics with the high reputation Italian wool fabrics has.Wool crepe is a perfect fabric for shifts that are very Mad Men. I'm hoping to make up a couple of Joan from Mad Men style dresses. Perhaps a tad smaller in the bust.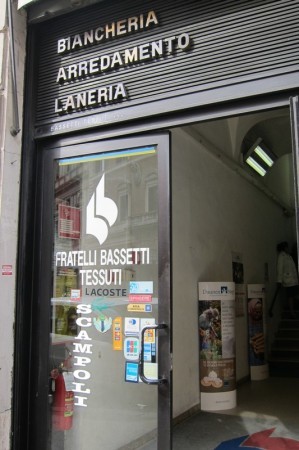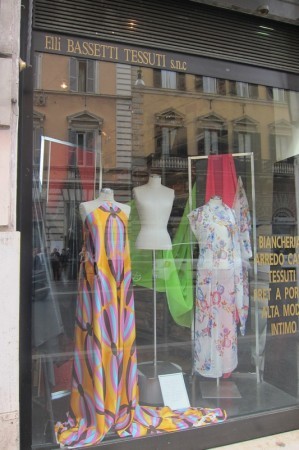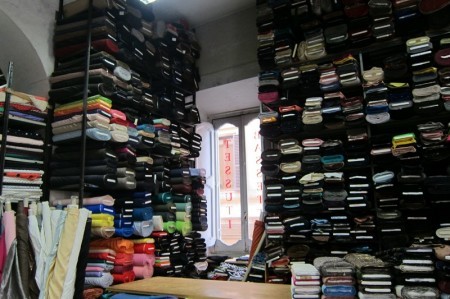 I asked one of the staff if they had Missoni, but alas they did not stock it. I went over to the walls that had wool crepes in various thicknesses and colours and attempted to try and figure out what I would get. I also had in mind a 1960's shift dress pattern that Simplicity recently released too. After some broken English discussions with Marcello I walked out with a gorgeous jade coloured 100% wool for my 1960's shift and I plan to head back there tomorrow for another 2 metres of deep blue light wool crepe for another shift, and a hot pink wool crepe for a pencil skirt. All outfits for work as my work wardrobe for Winter is looking very sad at the moment. Most of the fabrics were about 20-30 Euro a metre, but given they cost about $80-90 a metre in Oz I am getting a good deal.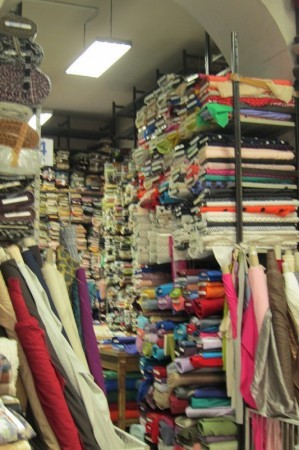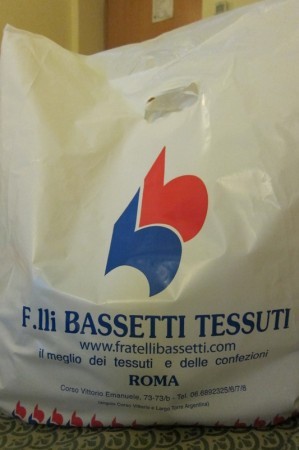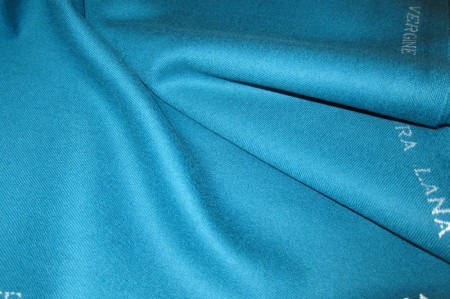 Stay tuned for construction and completion of my Italian dresses!