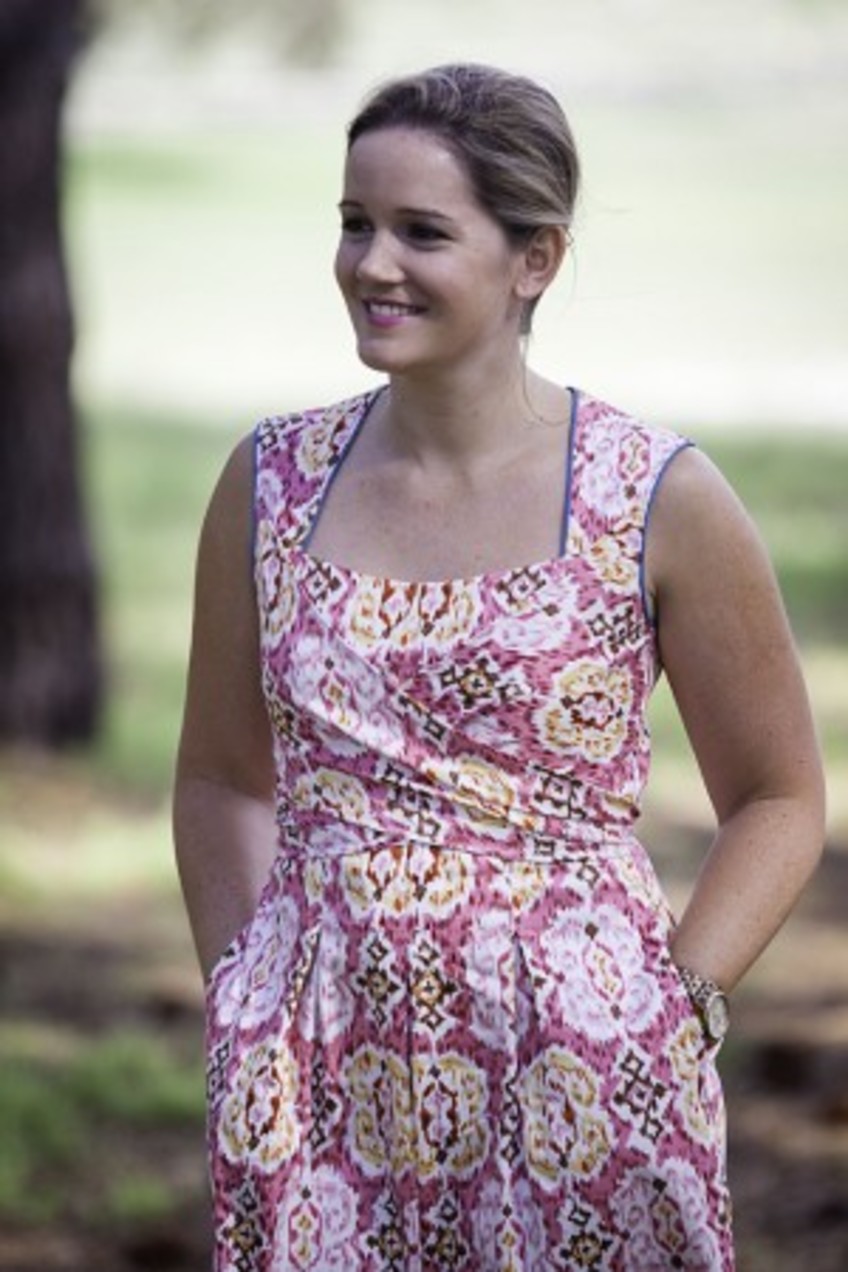 Every now and then I spot a fabric in the bargain bin at the local fabric store that I'm a little unsure of but end up buying when I discover it costs about as much as a coffee. I usually notch it up as an opportunity to make a dress just for sewing practice when I might not really end up wearing it.  That's exactly what happened about a month ago when I bought this Aztec looking pink fabric. I was drawn to the fact it was stretch cotton which I find is more forgiving when it comes to fit and I do like me a bit of pink. So I walked out with 2 metres of fabric for about $6.

When it came to actually doing something with said fabric I had a look through my pattern collection and pulled out Simplicity 2248. I had seen this pattern reviewed a number of times on Pattern Review and liked how it turned out. The cross front and piping detail on it appealed to me. It also gave me an excuse to go to the gorgeous button shop in Newtown, called All Buttons Great and Small whic has a dizzying array to choose from. I was like a kid in a candy store.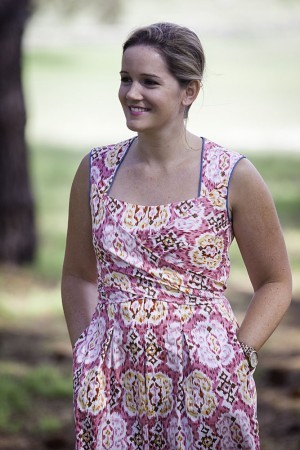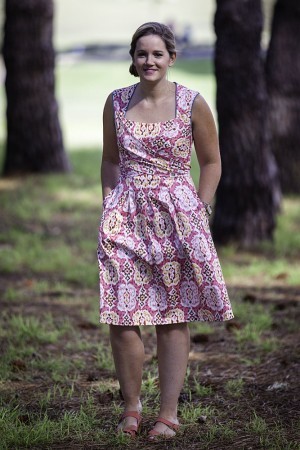 Here's my review on the dress…

Pattern Description: Pattern 2248, Misses' dress with sleeve and back variations

Pattern Sizing: The pattern comes in sizes 4-20. I cut out a size 10.

Did it look like the photo/drawing on the pattern envelope once you were done sewing with it? Yes!

Were the instructions easy to follow? The instructions were very easy to follow, although got slightly confused on the part about the pleats and how they had to be finished up. The brain got a bit fuzzy on that. The instructions felt easier too when you are making a pattern that only has facings instead of lining.

What did you particularly like or dislike about the pattern? I loved the option to have piping on the straps and the button back makes for a nice change than just a zip.

Fabric Used: A stretch cotton. I picked up the blue piping from Tessuti in Chatswood

Pattern alterations or any design changes you made: Nothing at all.

Would you sew it again? I might sew this bad boy again in an evening fabric, and finish it off with a diamante button on the back – how sophisticated of me!

Conclusion: After finishing the dress and trying it on I actually ended up thinking that it wasn't so bad after all, and I might actually wear it! I like the blue piping contrasted with the fabric and I love the fit on the bust and waist area. The back detail with the so cute button leaves me feeling quite happy with the outcome. This is why I love sewing – you can't predict whether you will like something until it's finished and you're wearing it. With the fabric being such a bargain, I managed to make this dress under $20 once you add in notions and the pattern – love it!