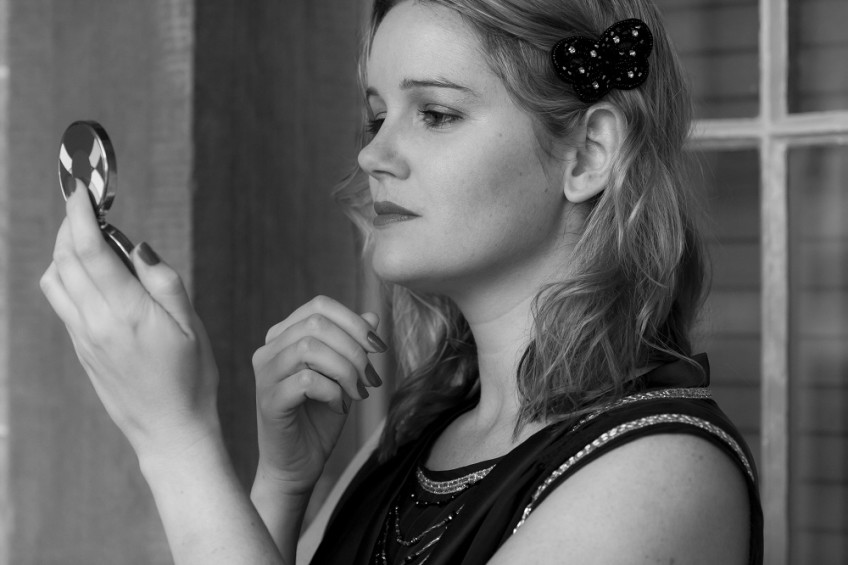 "And I like large parties. They're so intimate. At small parties there isn't any privacy."


This is one of my favourites quotes from Great Gatsby. I saw Baz Luhrmann's version of The Great Gatsby on the big screen twice, I loved it.  I had to watch it a second time as first time around I was deep in a state of jet lag and didn't manage stay awake for the whole thing. Second time around I got the enjoy the AMAZING costume design by Catherine Martin all over again. She does costume design like no other. Along with such a big movie premiere comes the hype and marketing too. Just like what Mad Men did for 1950's dress (thank you Janie Bryant!) Great Gatsby has done for a revisit of 1920's dressing. Some of the renewed interest is also owed to the TV show Boardwalk Empire which introduced us again to 1920's dress (read sequins, beading and faux fur for women) and the hairstyles for men (The Prohibition high-and-tight). Gatsby has kept up this momentum and shops are filled with pearl and diamanté jewellery, sequin shift dresses and so on.

The premiere of The Great Gatsby also meant that a number of sewing competitions popped up asking you to make your best 1920's garb. A fabric store in Sydney, Pitt Trading, announced their Great Gatsby sewing competition in May and I thought I'd give it a go. I never say no to making era inspired outfits. The Pitt Trading competition asked you to create a 1920's inspired outfit using up to 80% of fabric and trim from their store.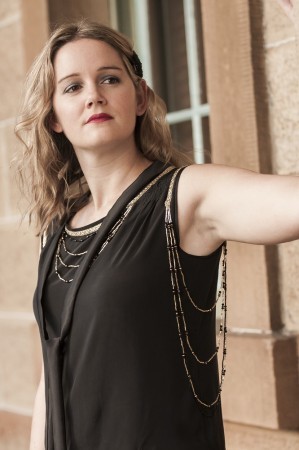 I did some research online to have a look at what I might make. The only thing I always kept at the back of my mind was to make something real to the time, not something hyped up and costume-y. So many fancy dress stores make a typical flapper dresses with fringing and stretch sequin fabric which doesn't entirely reflect the clothing of the day. You only need to watch Downton Abbey or Boardwalk Empire to see that. I know my dress would have to have a drop waist. Outfits of the 1920's were rarely showy and tight. I had read about Decades of Style patterns on blogs before and decided to see what they might have for 1920's dresses. Most of the reproduction patterns from the main pattern companies don't go much earlier than 1940's and I didn't want to draft the outfit as well as make it, I just didn't have the time. As luck would have it I went onto Decades of Style website and they not only had a pattern I liked but it was 20% off – result! I opted for 1925 Zig Zag dress as I just loved the zig-zag skirt bottom.

I bought a black silk satin for the skirt bottom of the dress and a black silk for the bodice. Both were lightweight slippery fabrics so I was pretty apprehensive going into the construction of the dress. I bought a gold trim and gold and black beads for the bodice embellishment from the Sydney Craft and Quilt Fair that came into town early June. I opted for black and gold colours only to be used throughout. The pattern itself is printed onto a thicker white paper (like Burda patterns) so you could choose to trace it onto tracing paper or cut it directly. I opted for the easy quicker option and just cut it out from the packet. The eight gore skirt eats up a lot of fabric and was tricky to cut out so I made an effort not to rush like I normally tend to. It was hard to slow down! I ended up needing 2 metres of the silk satin for the skirt and about 1m for the bodice. I made the long tie in the silk satin so it stood out more from the bodice.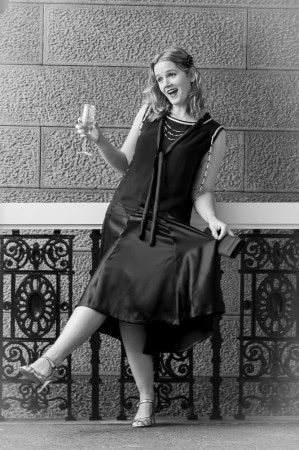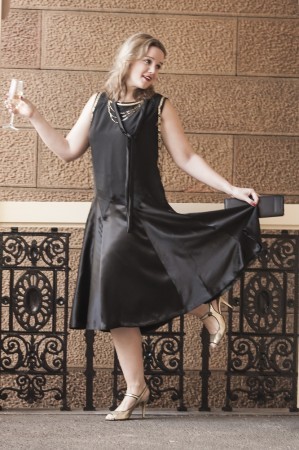 I would say that the construction of this dress was probably one of the hardest I have done lately. I did struggle a bit with the instructions as they are light on. Thankfully being a dress without too many elements you can use your intuition when you get stuck with the instructions. One thing to note is that there isn't pattern pieces for the bias binding you sew onto the shoulder and neck seams on the sleeveless version, so you need to cut that out yourself. I just used a chalk marker and ruler and created lines on the bias of my fabric and then cut out strips long enough for each sleeve and neckline. I did have a WTF? moment when I was looking at how to attach the skirt bottom to the bodice. I think it was mainly because the reality dawned on me that I would have to baste (and baste) to attach the skirt as it needs be sewed on top of the bodice. Due to the nature of my fabric, after I had sewed all the eight gores together I then ironed and hand basted down the 1cm seams of the zig-zags to ensure they looked right and didn't lose their shape. I then basted again to attach the skirt bottom to the bodice. So be prepared for lots of basting but worth it to ensure you get the zig-zags sitting flush onto the bodice and fitting just right. There was further challenge when hemming the skirt to make sure it's right and I think I got about 95% there. Not a bad effort given it is only me, myself and I who can check the hem.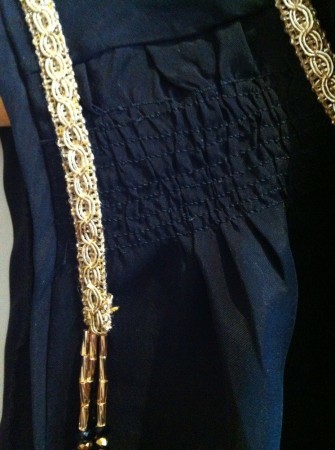 Close up of the shoulder rouching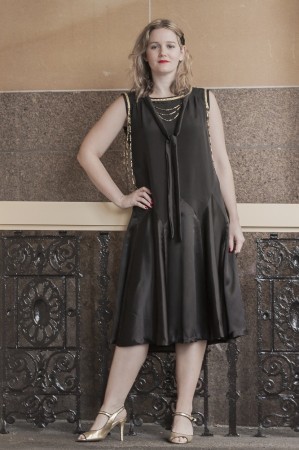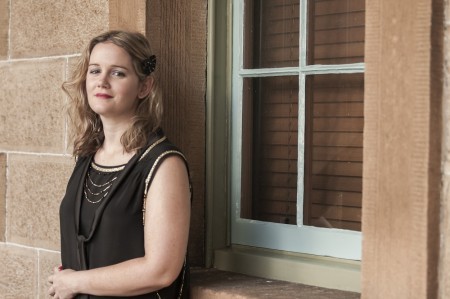 To finish off the dress I opted to do some embellishment much like what I saw on a dress worn by Mary in Downton Abbey. I had filed it away in the back of my mind after watching Season 3 and opted to give it a go. I hand beaded (yes, I got through a lot of TV doing this) rows of black and gold beading to sit under the arm holes and along the neckline. I was conscious of not having too much beading but just enough to give the dress a lift. I think it did the trick and I love wearing it with the beads moving and sparkling as you walk.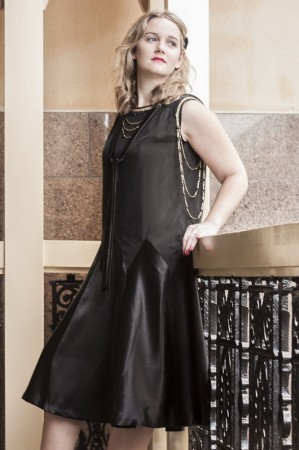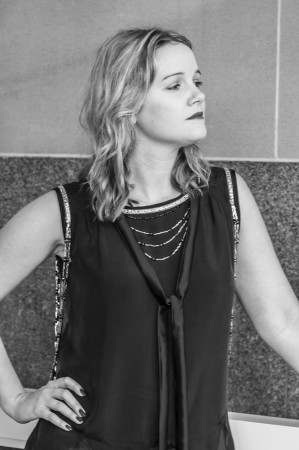 Last week I went to the wrap up party for the competition at the store. I didn't walk away with the prize but I am still glad I entered. I learnt some sewing techniques I had never done before & got to chat to like-minded sewing enthusiasts. Not something I often get the chance to do!