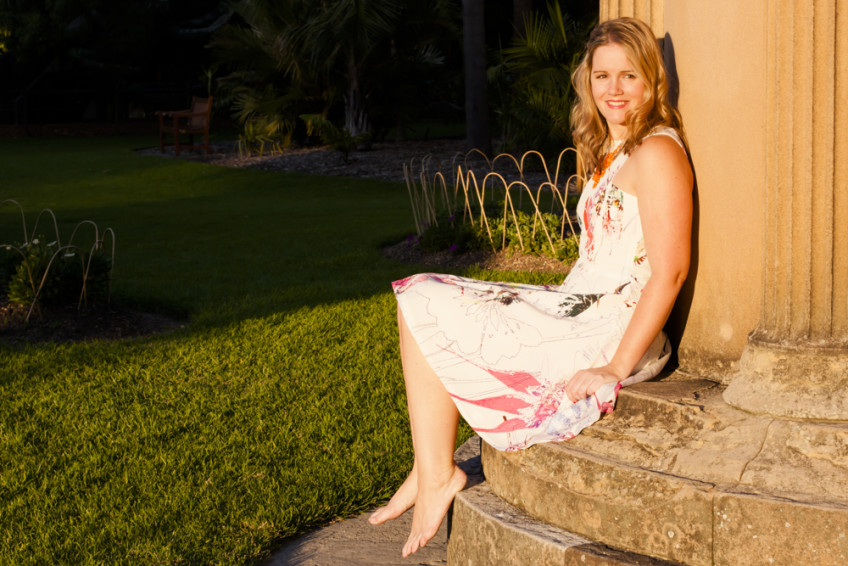 Spring racing carnival – my favourite race meet of the year. It's the time to bring out the hat and doll up in bright colours and pretty frocks. Granted, not all outfits you see are pretty, but rather trashy instead. I always find race day a time to look lady like or at least stylish and not like you're about to hit the clubs in Kings Cross.

A few of my mates and I were heading to the races in October 2012 and it was my opportunity to sew up something to wear. I opted to experiment with a Burda pattern as I had never tried them before. My trepidation in trying the pattern was the negative feedback I'd read or been told about their patterns over the years. I always thought I would make my own mind up instead of listening to the feedback, but it did concern me!  From what I remember they used to do their patterns without seam allowance which would have made them a bugger to cut out, but that seems to have changed now. I opted for pattern B7232 dress A, mainly because I loved the back on it with the buttons. I also liked how the bodice nipped in a bit at the straps; quite a popular look for dress at the moment.

At the same time I was making the pattern decision I went to a one off fabric sale by an Australian designer. Now by the life of me I cannot remember who it was! It wasn't a designer I would buy from, but the sale was good. I walked away with a digital print silk, which looked a little like splashed paint and graffiti in one. It was a thicker silk, almost like a crepe so it was good to work with and cut. I also bought a white bemsilk lining given the fabric could have been a bit sheer in the whiter parts of the print.


As I started working through the patterns instructions, I have to say that I found them easy to follow. Any concern I had upfront with the pattern had now dissipated and I was crackin' on with sewing the dress. I cut out a size 10 and had to do only a slight adjustment with taking in the sides of the skirt at the waist. It was a challenge to ensure the invisible zipper stayed flush against the back bottom given the light fabric, but I got to about 90% happy with it. I lined the skirt bottom which is not suggested in the pattern as I wanted to add weight and also just in case of it being see through. I also added two inches to the bottom of the skirt in case the pattern finished up a bit too short.

The biggest fit challenge came with the back pieces. This is probably not helped by the fact I have only myself to fit, so try fitting your own back! After a number of sessions of moving the triangles ever so slightly, I finally got there and could pinpoint where the buttons would need to be. I opted for some bright orange buttons that I found at my local Spotlight. I thought they suited the fabric colours well and the orange necklace I would be wearing with the dress.


The only drawback with this pattern is what you can't wear a bra. With the backless style and the narrow shoulder straps the only bra I could see working would be strapless with a thin back strap, which is not something I have ever seen. Alternatively you could try those stick on bra cups. Never given them a go myself, so I can't recommend them. Thankfully (although not always!) I have only small assets so this kind of dress works well with me. With a busy print, you can get away with hiding the fact you are braless at the races, which isn't something one would expect for lady-like!


I headed to Myer department store the following week and bought a fascinator without having the dress with me. This was a bit of a gamble, but I think it paid off. It was a comfortable fascinator and the colour matched perfectly. Overall I am really happy with how the dress turned out and it has given me the confidence to try Burda patterns again. I'm particularly interested in their vintage patterns that they released recently. I might also add that I had a rather successful day at the races and won all but one of my bets. There's something to be said on betting your favourite colours and names. Below is a pic of me and the lovely Sherry at the races.