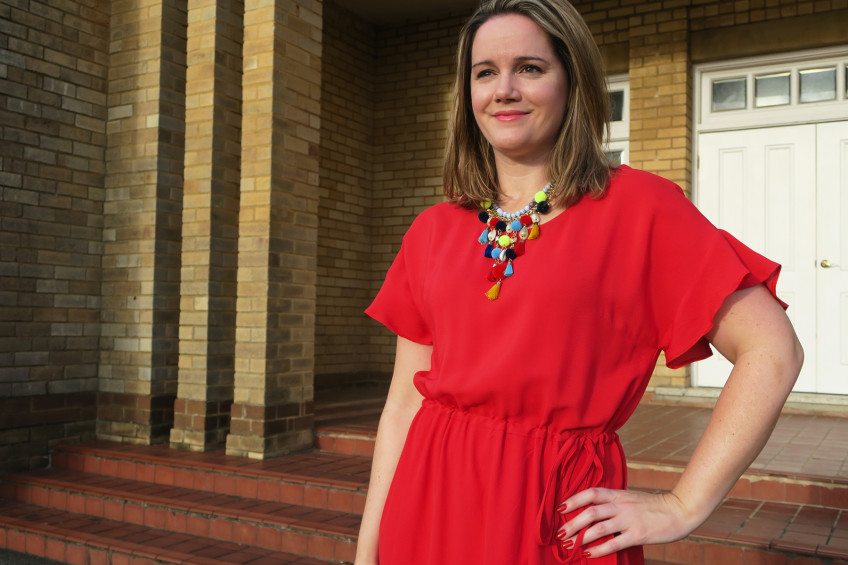 How did it get to be two weeks before Christmas!? My birthday was on 19th November and I always feel that once that has been celebrated, it's a slippery slide into holiday town. I for one, am not complaining. Christmas for me isn't a huge family celebration. With a family made up of almost all adults (except for one little grasshopper) we elect to do a casual lunch and secret santa. So I only have to buy one Christmas present. Result. I'm all for low key celebrations, and as a family of mostly introverts I think it goes down well for most of us! My secret santa present is usually purchased during the work lunch hour. So I pretty well always avoid these mad shopping centre rushes people always talk about. Leaving me with plenty of holiday time to focus on the business of sewing instead.
Speaking of sewing business, my next make. Now that I am someone's 'plus one' to various celebrations, the sewing machine has run hot as of late making outfits to wear. Yes, I know I don't NEED to make new clothes for every occasion, but gosh darn it it's much more fun than wearing something you already own, or having to go shopping. Don't get me wrong, I do recycle and re-wear clothes. But the joy of sewing means not as much re-wear. And if I'm buying the fabric and supplies on sale, then I'm practically making money. ;)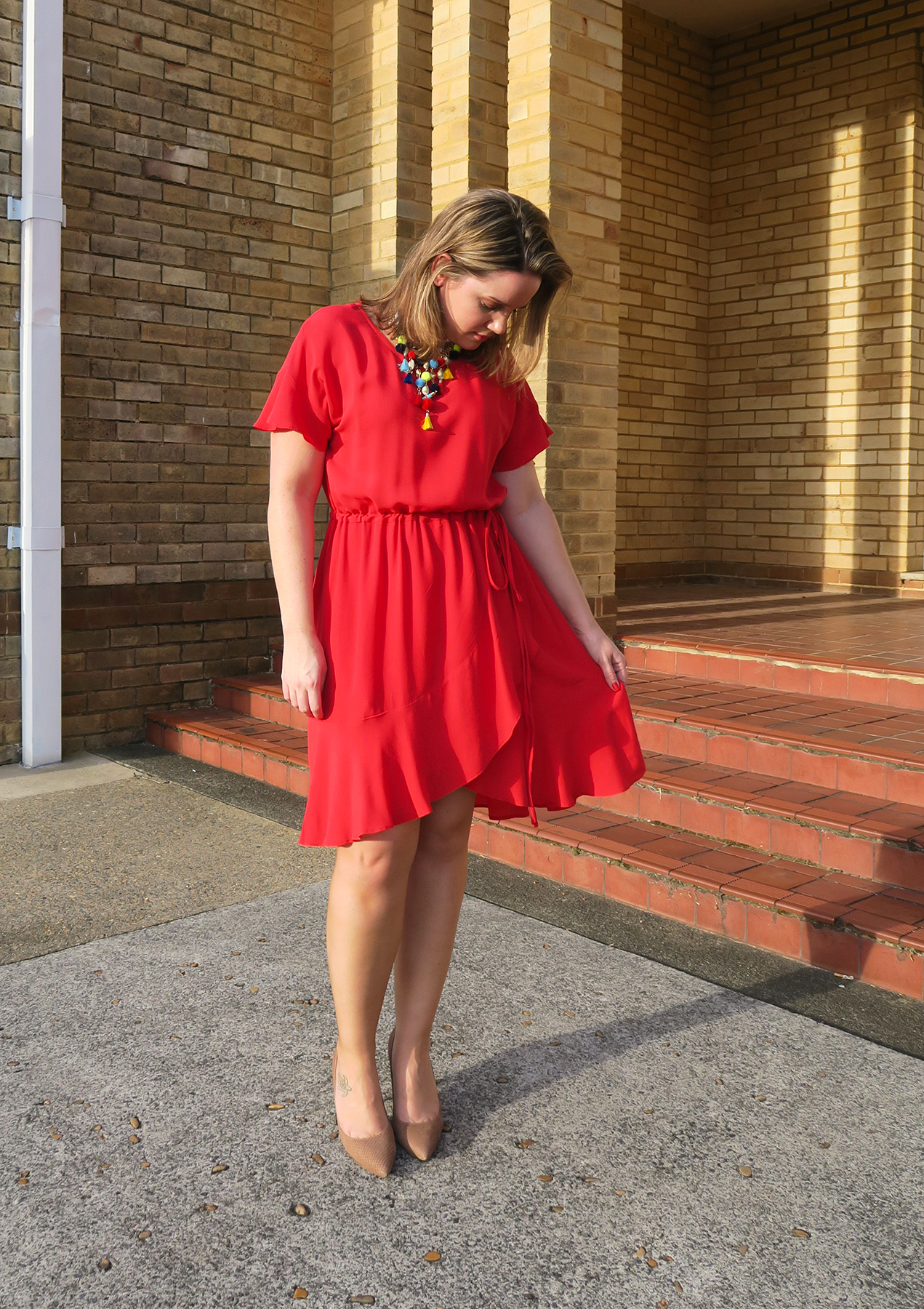 This dress was made for the BF's mates 40th birthday. It also provided me an opportunity to make a dress centred around the necklace I wanted to wear. Necklace came before outfit. Much like hat come before dress when I'm heading to the horse track. I finally got around to making a dress using the Papercut patterns 'Adrift' dress pattern. I made it with a viscose rayon I purchased from The Fabric Store a while back. It drapes beautifully but does crease like a bitch. I may just carry a iron around with me in my handbag for use everytime I get off my seat.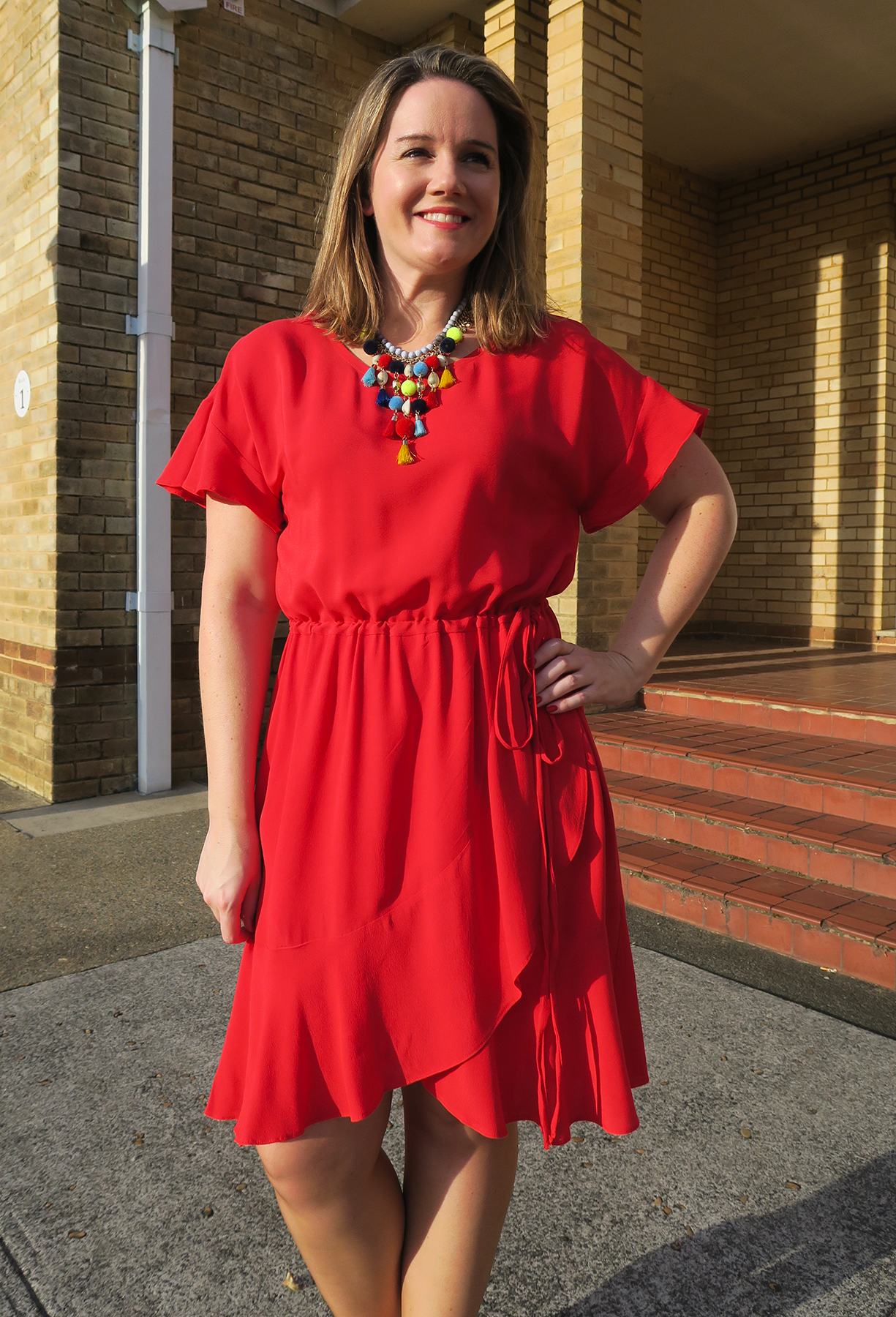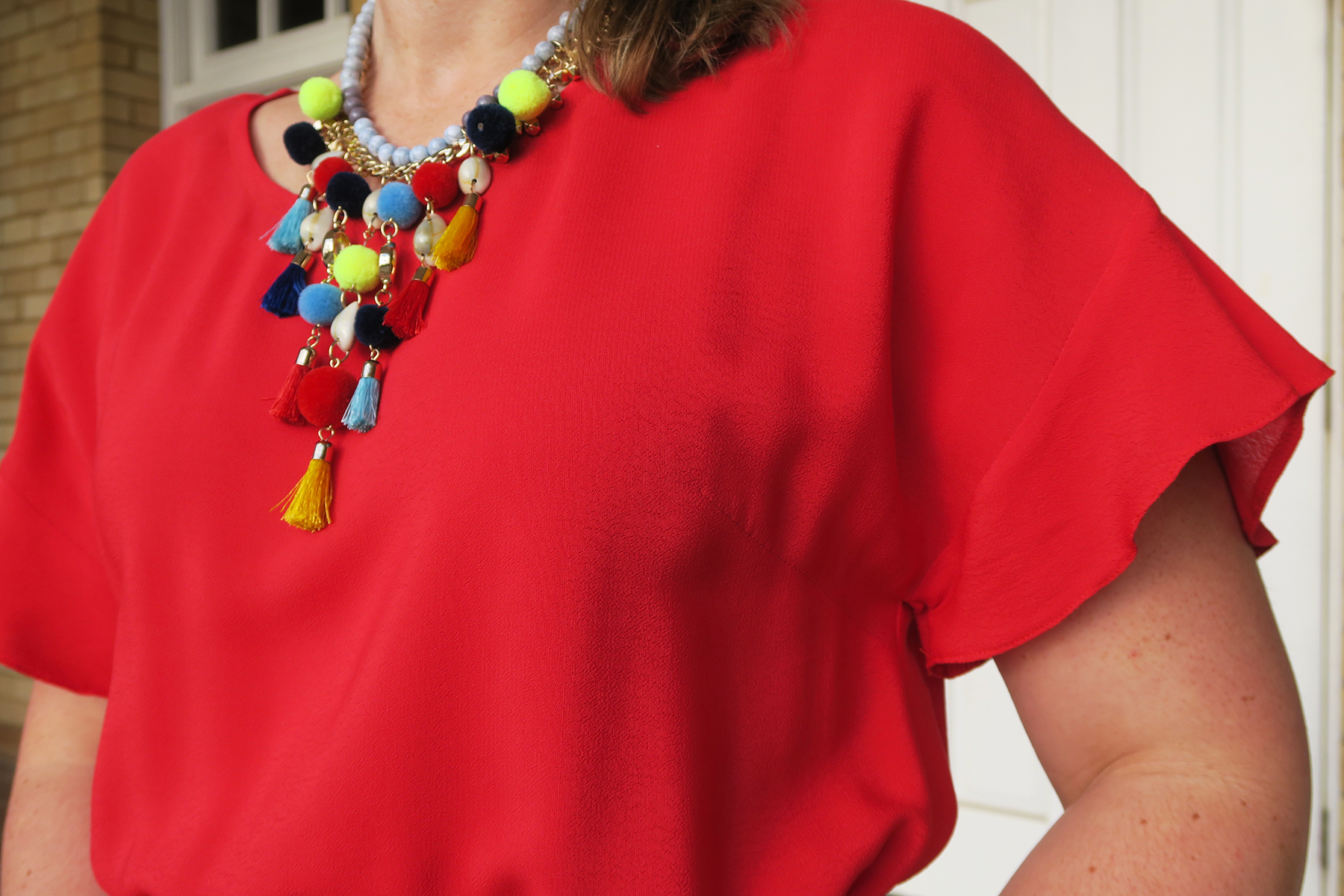 I cut out the pattern in a size small and graded out at the hips to a medium to account for booty. Because it has a gathered waistband it isn't super fitted so there is some breathing space. I also added about 1 inch to the skirt bottom and about 1/2 inch to the frill edging, so all up it's about 1.5 inches longer than the pattern shows. I was worried it was going to be too short for my comfort levels, but I probably could have gone a little shorter in hindsight. The pattern instructions were really clear with this dress, and it does come together nice and easily. Especially because it doesn't bother with buttons or zippers. I made a tie belt using the main fabric that is about 1cm in width. Making sure it was narrower than the channel it needed to go through.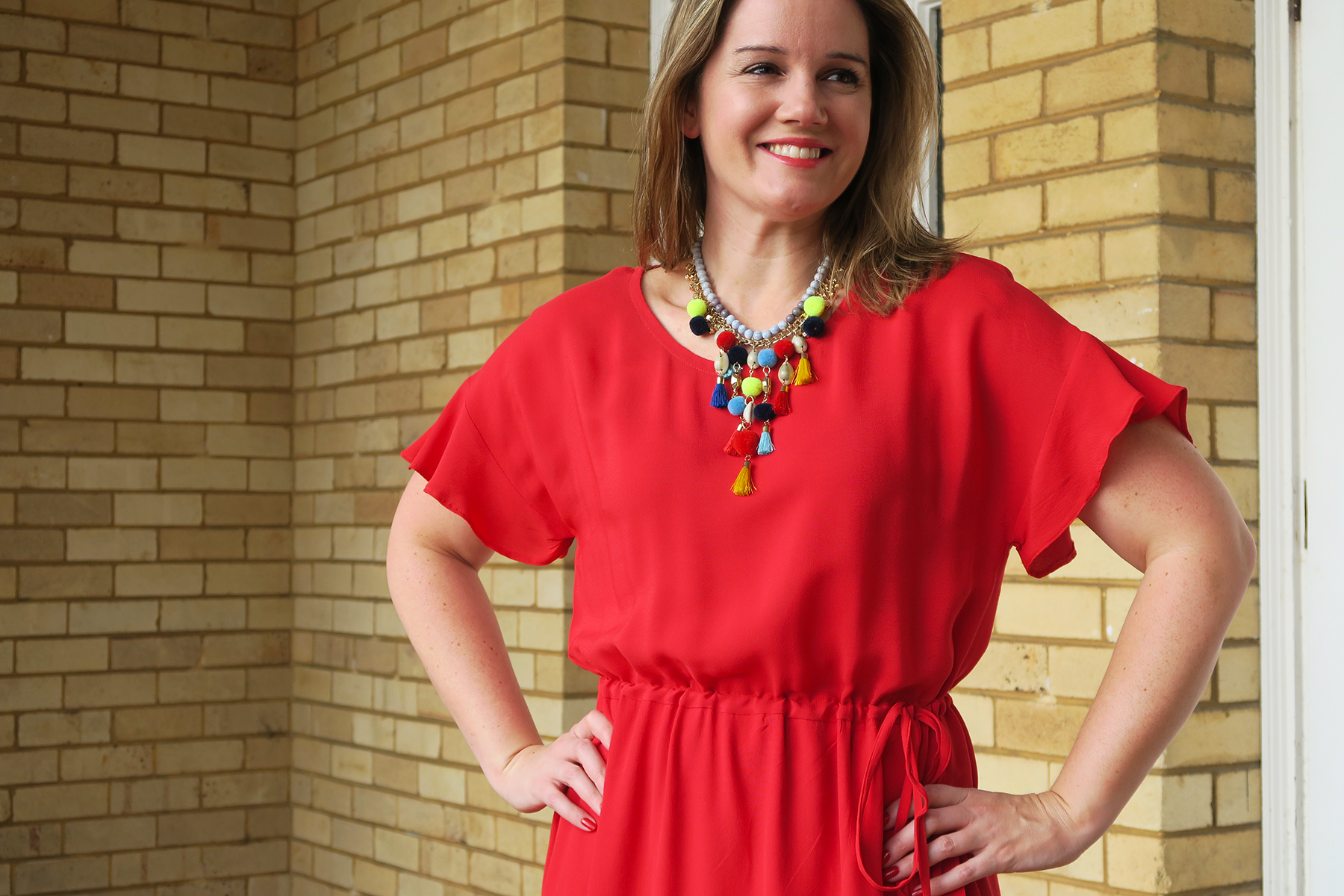 All in all I'm happy with how it turned out. It isn't a shape I normally go for, and it could be more flattering on me. But it strandles nicely between casual comfort and dressy enough to wear to a celebration. I may make another one in a print fabric....but not until 2021, because I have waaay too many things to make next. :)