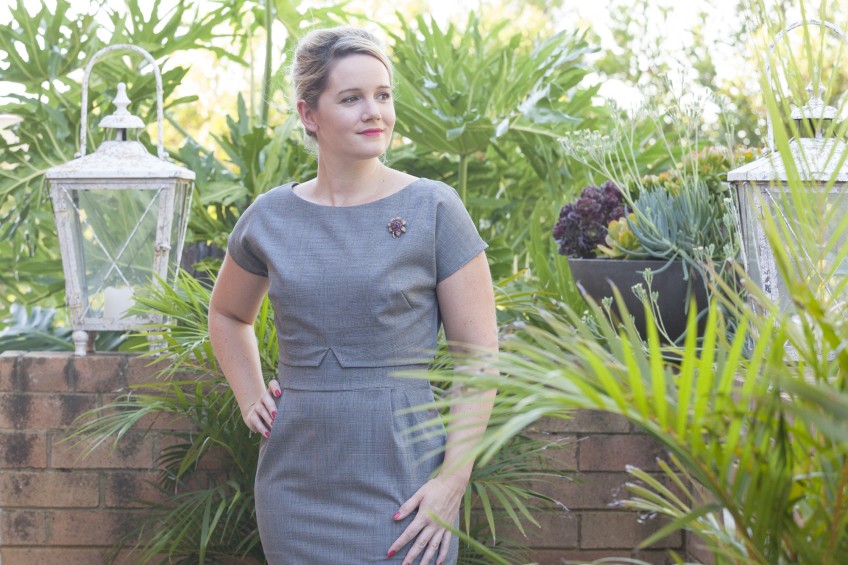 So the weekend rolls around again and this weekend I'm happy to have no plans. After a busy week at work my 'life admin' is piling up, including lack of blogging. I also really need to sit down and nut out my itinerary for my upcoming Spain & Scotland holiday in August. I'm about half way there but keep putting it aside to actually finish. I like planning holidays when it comes to knowing what sights I want to see but get lazy in sussing out hotels and transport! So this weekend I'll be doing all those things I've neglected and enjoying season 2 of Unbreakable Kimmy Schmidt.
This outfit is a 2015 number I made up last Spring. I seem to be continuing the theme of blogging 60's outfits as this two piece is a 1960 Vintage Vogue reproduction pattern - 9082. It's no surprise at all that I like vintage style and my eyes normally gravitate to a full skirt silhouette which just isn't totes approps for the office. So this outfit made for a bit of a change and an opportunity to make a Vintage Vogue outfit I can actually wear to work. I made this up in a wool (with a touch of lycra) from The Fabric Store in Surry Hills. It has a great drape and doesn't crease easily which you gotta love. The pattern comes with a jacket, dress and top. I opted to make the top and not jacket as I knew I wouldn't want to wear the dress on it's own. It would show too much of what my friend calls, 'inappropriate shoulder skin' for work.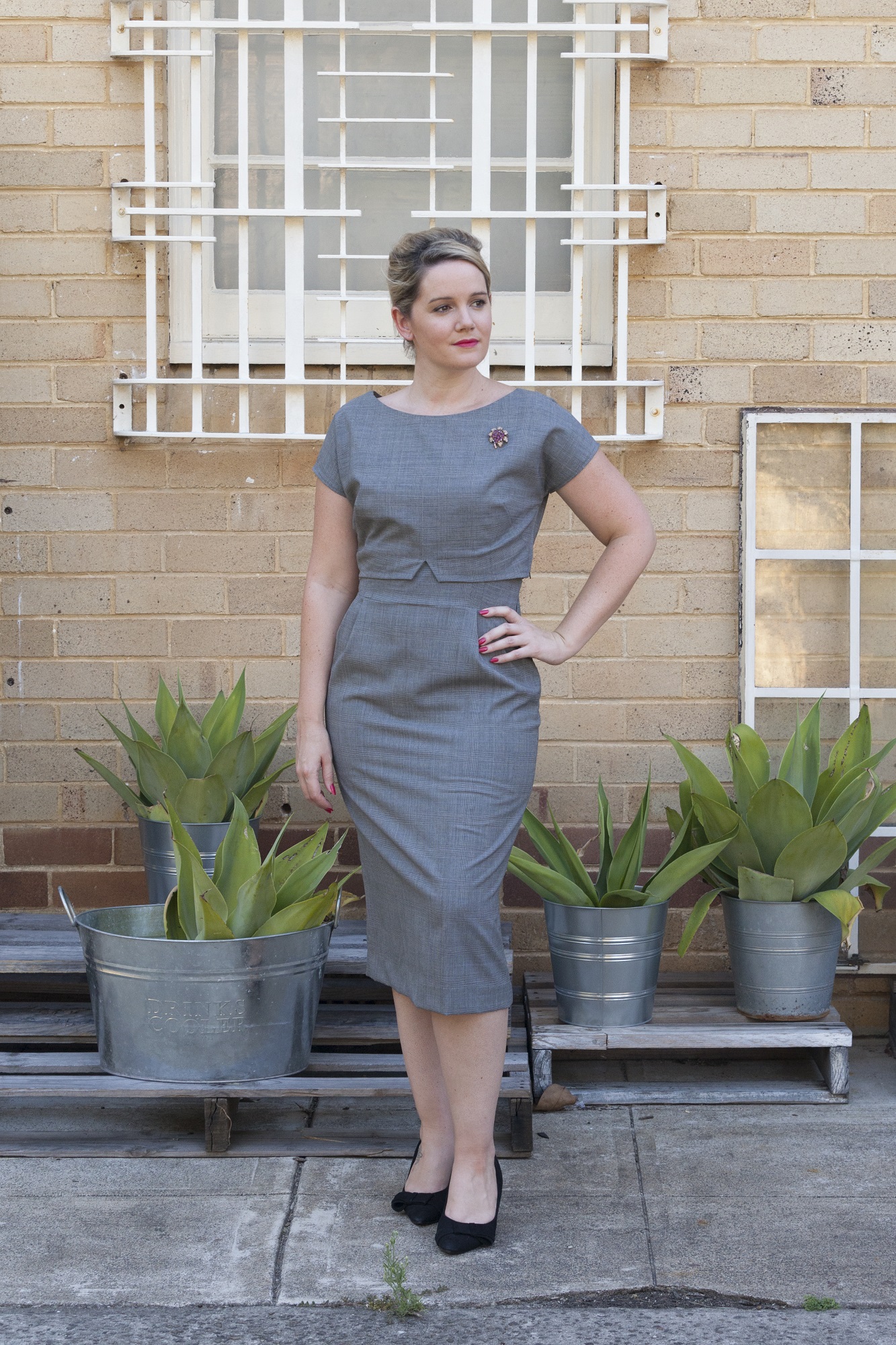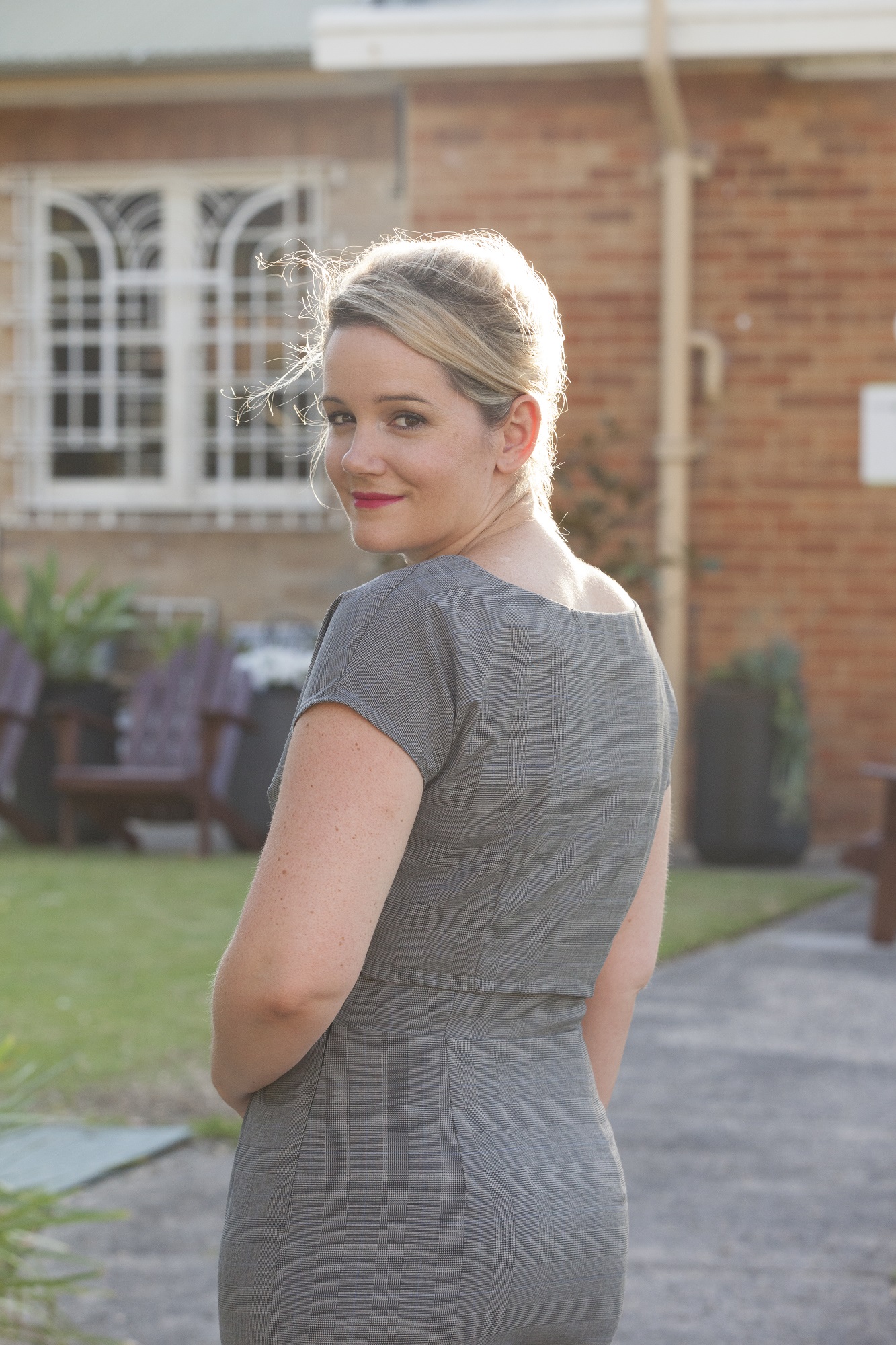 I cut out both the top and dress in a size 12 . The only grading I did was to add a little extra around the hips down to the hem when I cut it out -about half an inch on both sides of the dress bottom. The top came together really easily and it is a great boxy shape. I tried to make the side zipper a lapped zipper and it's largely ok but it was a little fiddly. I basted the zip in before sewing to help myself out a little. The one thing I notice with the top is that it has quite a wide neckline. The reason I raise this is because it means the straps of the dress can show a little, which again isn't much of a big deal but your bra straps might then show too if they shift from under the dress straps.
I really loved how this dress is constructed with the fold over interfacing. I've never sewn something like this before. The straps are easy to adjust because you can finish the whole dress before making sure the strap length works for you. I dont know if its just me, but so many dress straps are too long for me and I'm alway shortening them about an inch. I love the small pleats on the waist, it just gives you a litte more wiggle room.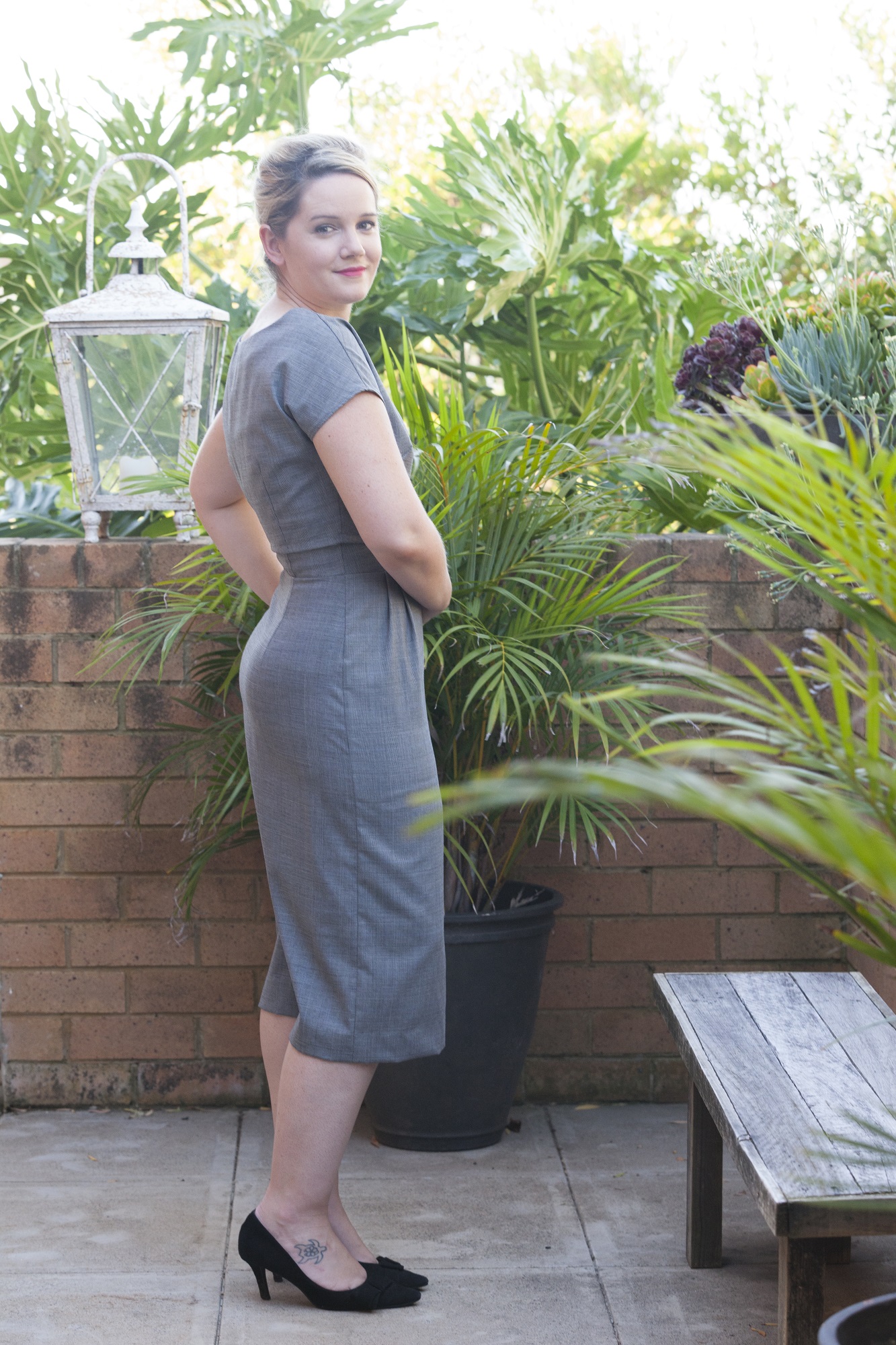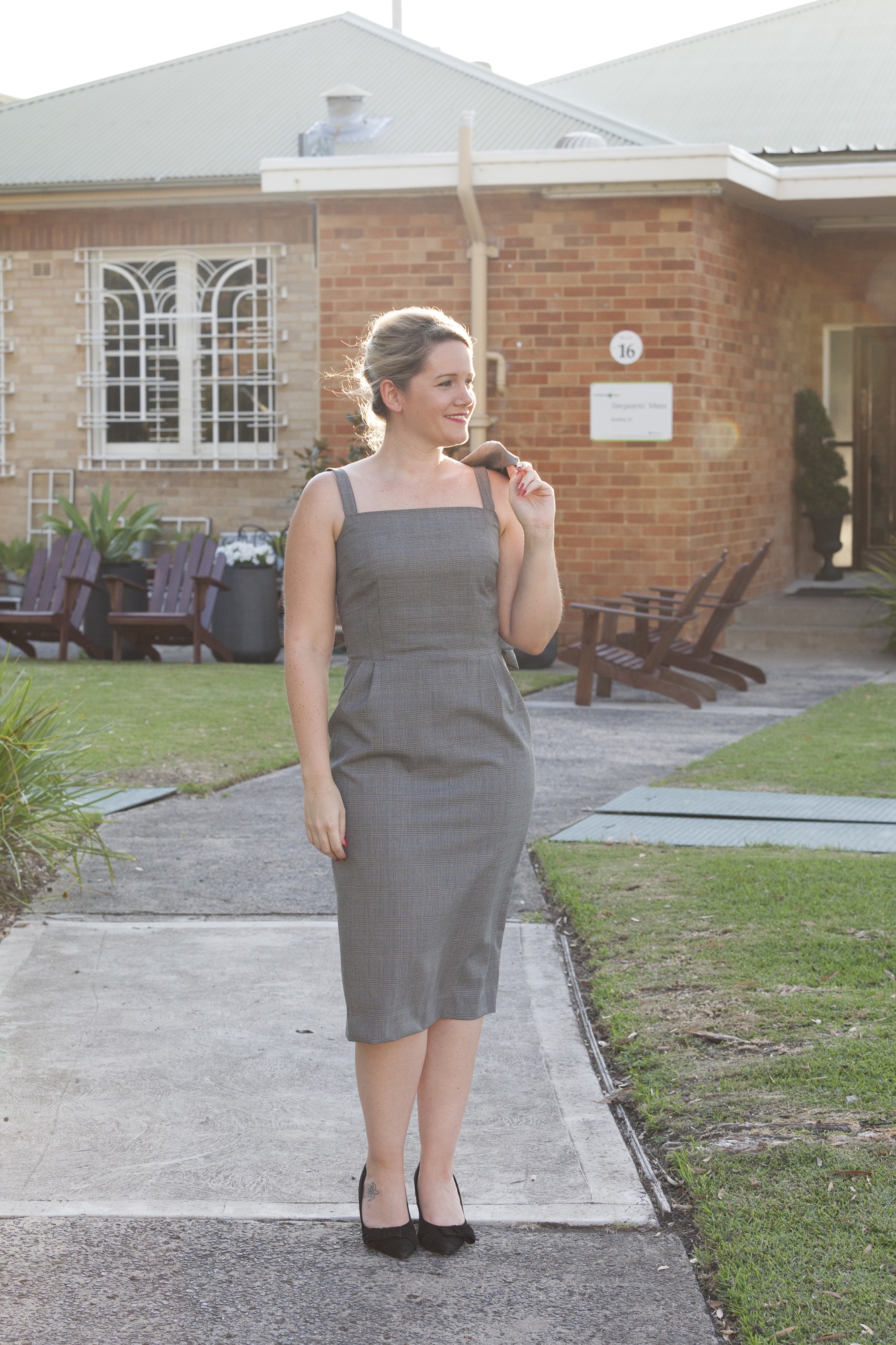 I am really happy with how this turned out overall. Although sadly, wearing this again this year has shown me that I need to drop a couple of kilos that have been hanging around for too long now. This dress is now a wee bit too tight for me! I just joined the work gym, so fingers crossed I keep going after the first week. :)