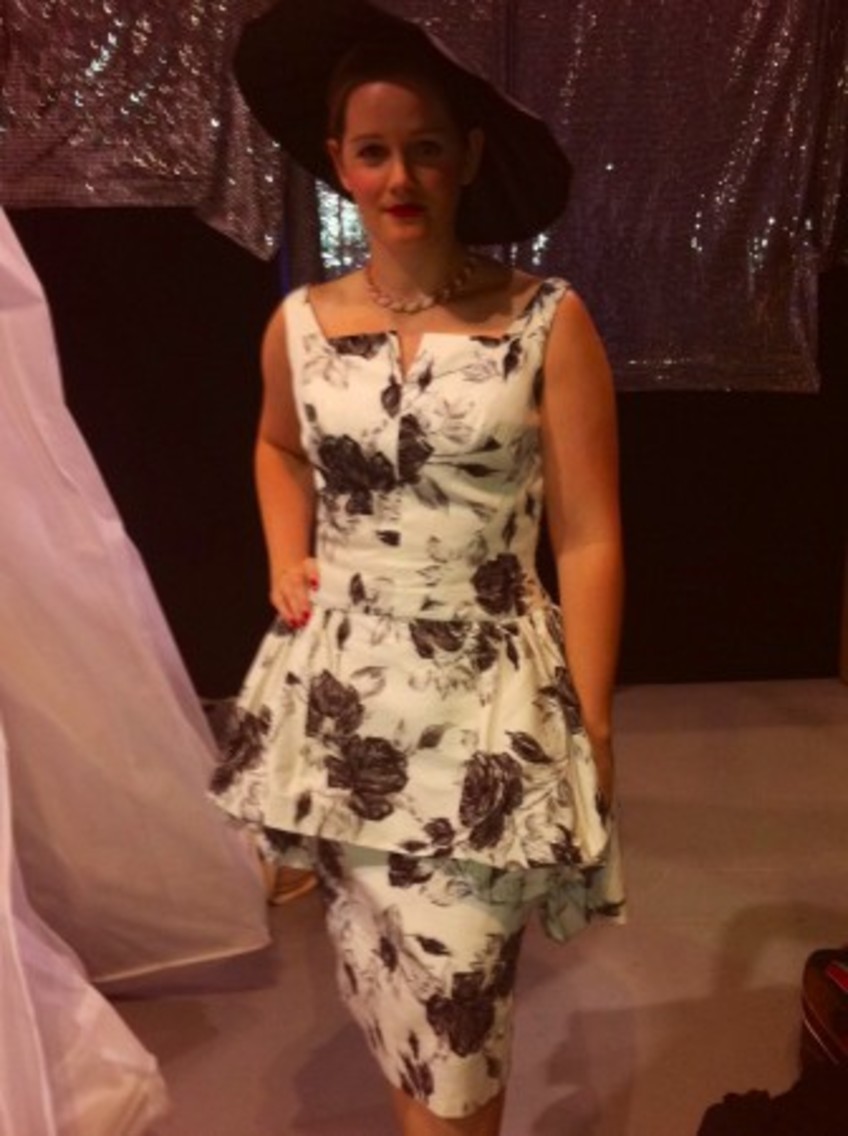 Oh how I do love a Vintage Fair. It's about the only time of the year I can dress head to toe like I stepped out of the 1950's without people thinking I am a bit strange. It is also a great opportunity to shop for beautiful vintage finds and learn a trick or two about how things were done back then – I'm getting there with my victory rolls!

The Love Vintage Fair rolls into town twice a year in Sydney in Autumn and Spring and I will always like to have a look around. Last Love Vintage Fair I responded to a Facebook message asking for models for the twice daily catwalk shows. I quickly responded and helped out Bonnie Rose Vintage for the day. Bonnie had me all guzzied up in a 1950's black and white day dress and hat. The dress really did prove that when it comes to fashion, what goes around comes around. It was a style so in fashion this year, with the floral print and peplum.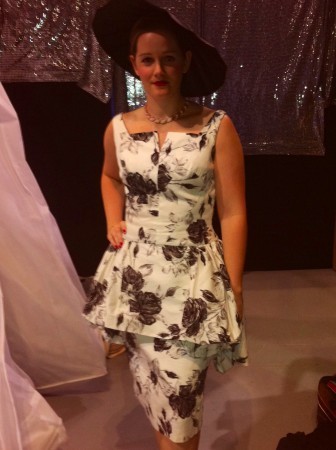 Whilst I was at the Fair I also went by the Lindy Charm School stand and had my hair and makeup done. I just loved how they did my hair and makeup and it certainly felt like it matched my outfit. I wore a dress I had sewn up a while back (Butterick 5033 OOP).

The Love Vintage Fair rolls back into town in a couple of weeks and Bonnie Rose has asked me to model again, so naturally I said, 'hell yes!' I will post up some photos after the event to show you what I got to wear down the catwalk.




The Lindy Charm School is running a Workshop on how to do your own Vintage hair styling and make up held during the Love Vintage Fair weekend so naturally a bought myself a place in the class. I'm really looking forward to learning how to do the best pin curls, victory rolls and ultimate black liquid eyeliner.