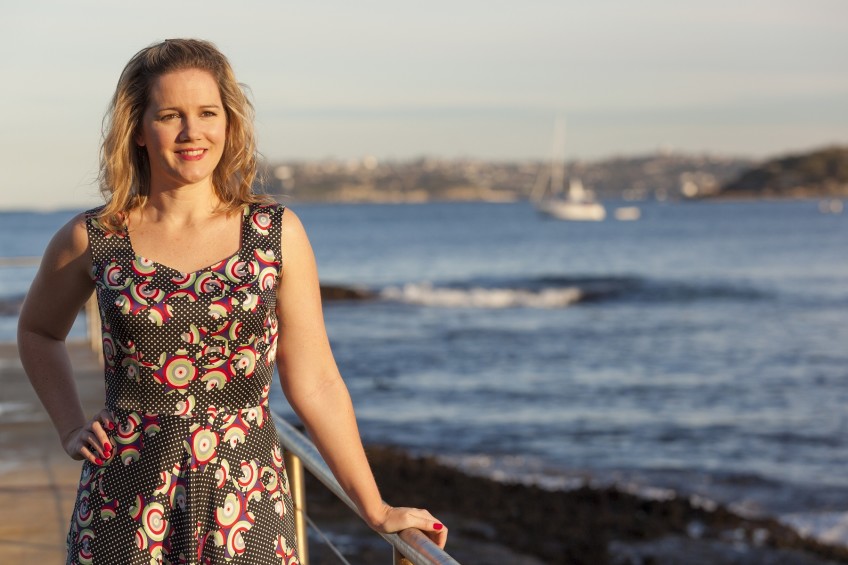 I should probably say upfront, these aren't bells for my upcoming wedding. Jack Gyllenhaal and I haven't started planning the wedding yet. My older brother got married earlier in the year in New Zealand and I was in need of an outfit. The wedding was in March and having never been to New Zealand I really didn't know what to expect weather wise so I was going in a bit blind as to what to wear. But I always figure it's better to wear less and bring a jacket than wear something too warm and not be able to do much about it.
For this outfit I elected to dig into my fabric stash. Believe it or not, I am attempting to work my way through my stash. Will I get to the end of it? Hells no. But a girl can at least try right? There's only so many places in my flat I can store fabric. Having said that, everything you have just read will go completely out the door once I get to India in October and fabric shop the markets. But I will at least try for the next couple of months to make from my stash. Ironically all the clothes I am currently planning to make for my India trip will be made from fabrics I bought in Vietnam so it'll be quite a well-travelled wardrobe.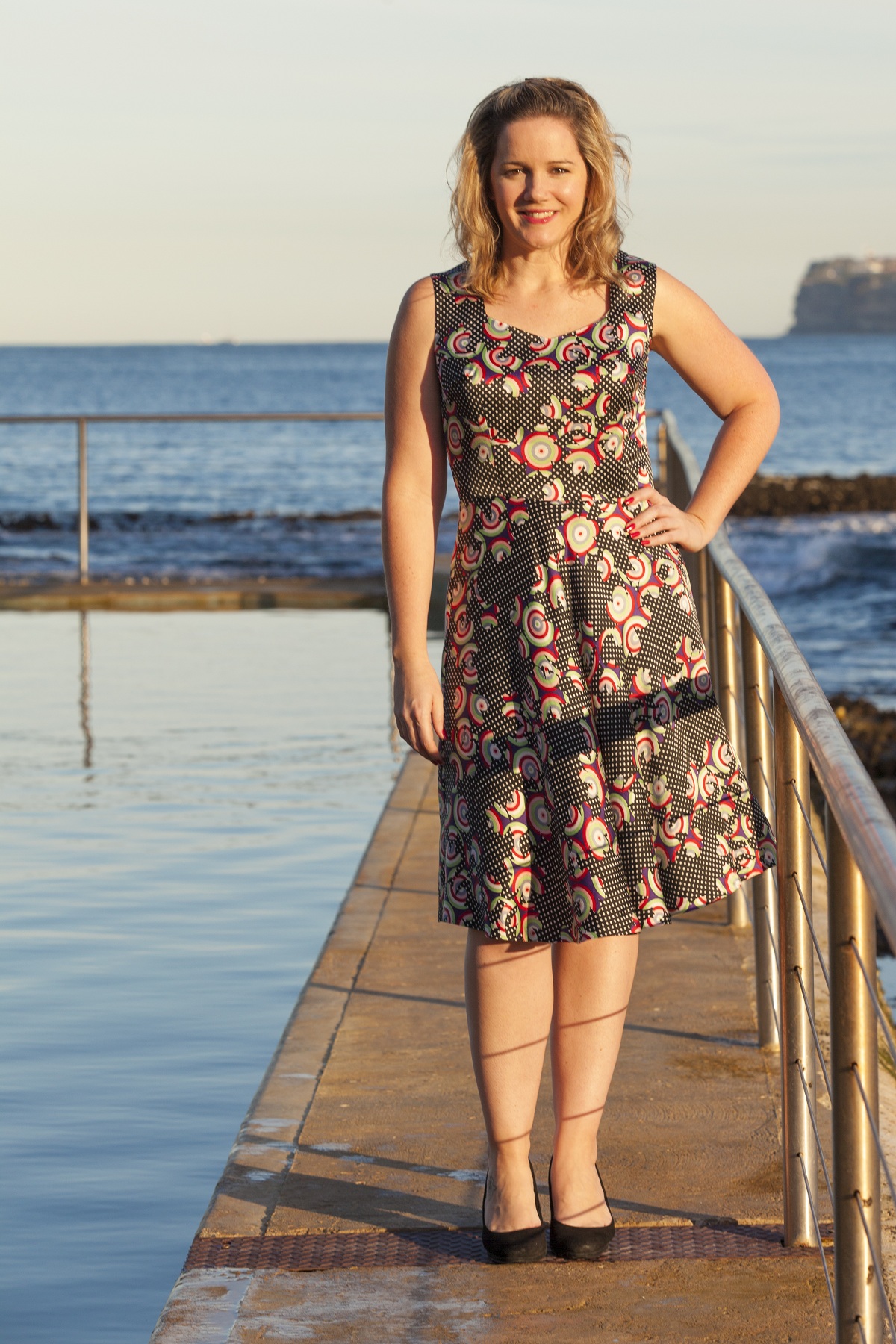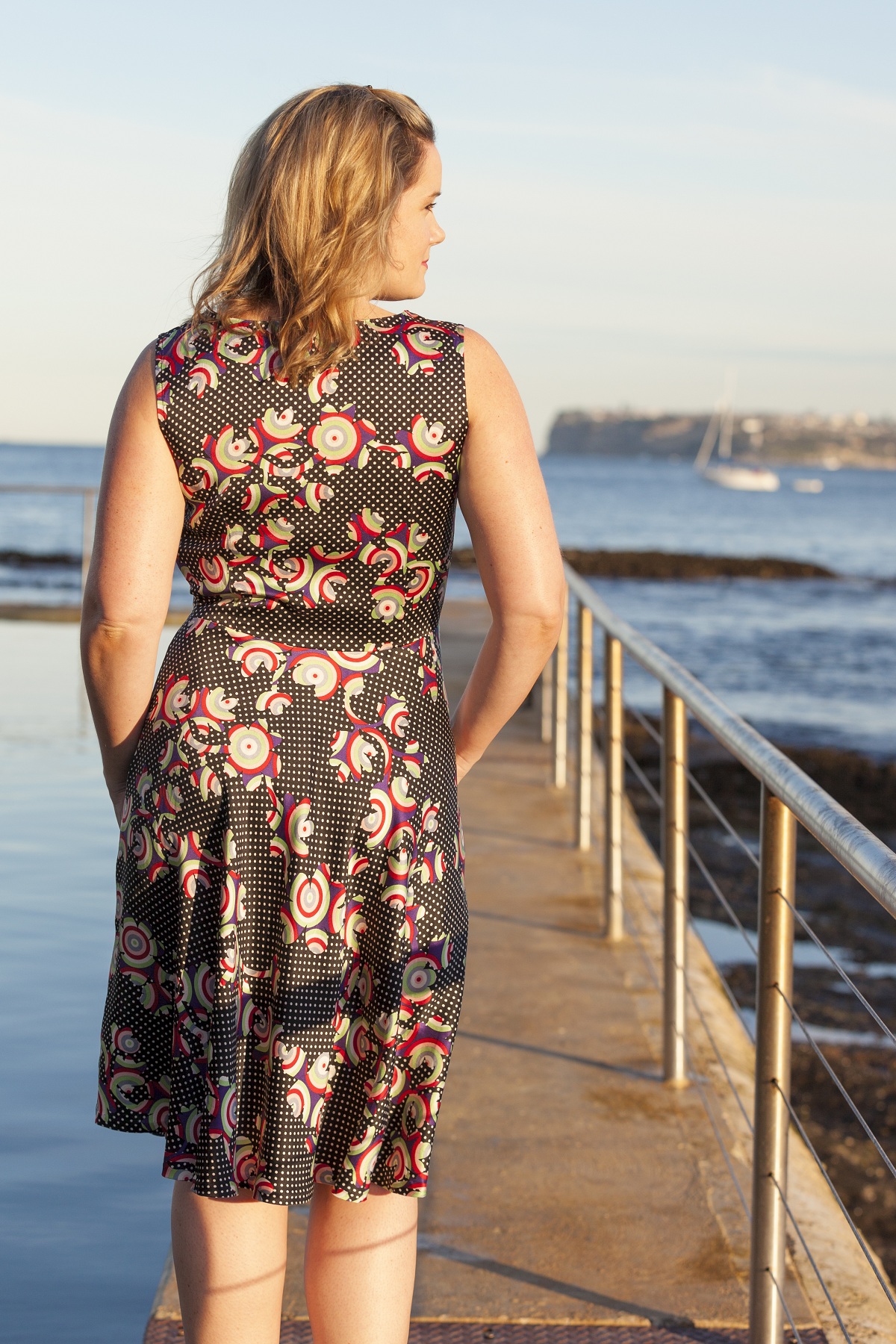 For this dress I used a silk satin I picked up a few years ago at Clear It warehouse in Melbourne during a long weekend. Clear It sells a number of clothing labels including Alannah Hill and in this particular store, they also sell her end of season fabrics by the metre upstairs. My fabric stash has contained Alannah Hill fabrics now for the past about 7 years because I pick up stuff every time I visit Melbourne. I'm not sure the place is much of a secret for Australian sewers. I've seen many a purchase from this store on Instagram. Us sewers know how to sniff out a fabric store in Oz!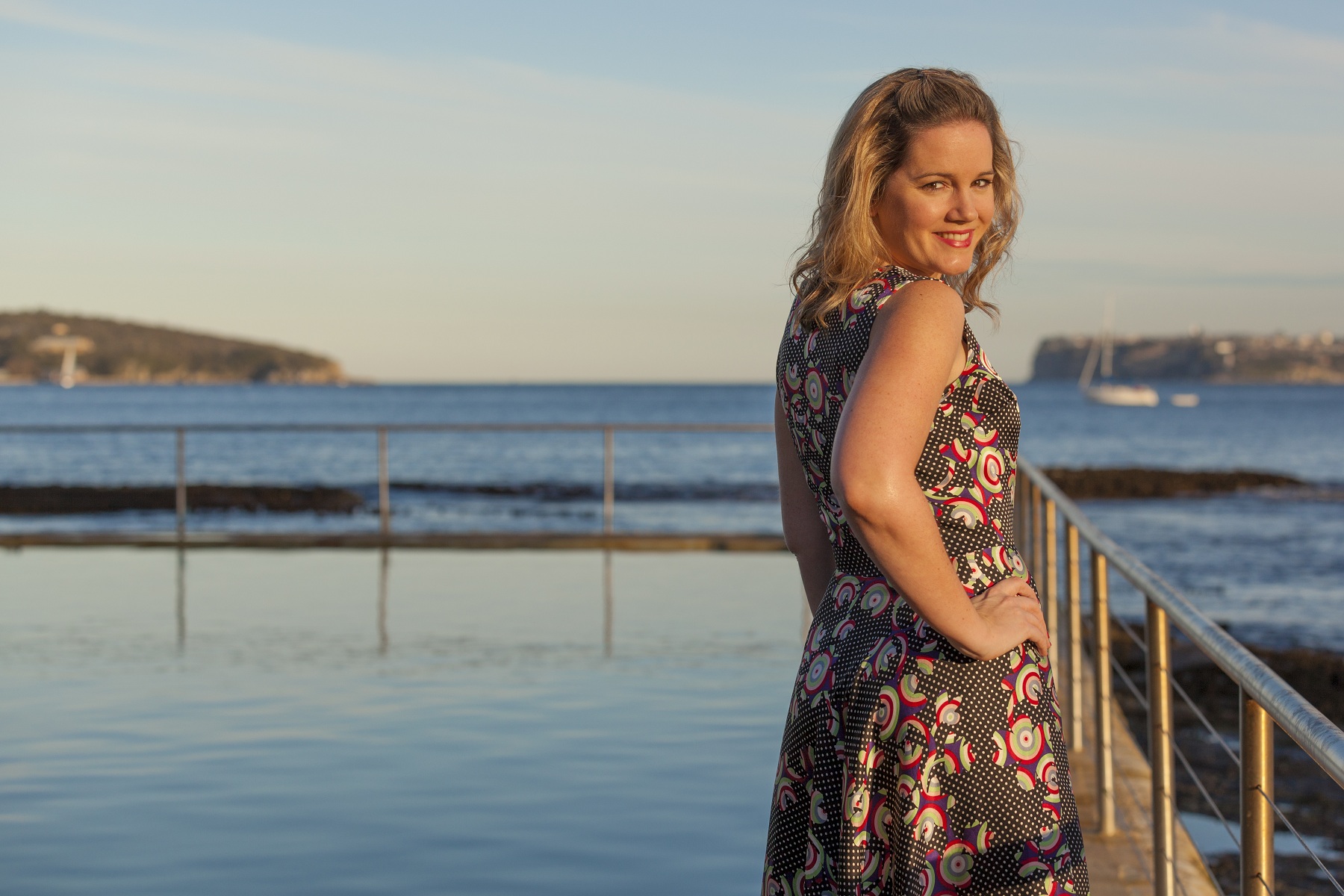 For the dress itself I chose Simplicity 1651, one of the Project Runway patterns. I've always had pretty good success with Project Runway patterns. I like the fact you can chop and choose between bodices and skirt bottoms on the envelope. There's always about 3 options to go with. Given the 'drapiness' of this fabric I liked the idea of doing a flared skirt…although I was dreading the hemming going into making it. I chose the bodice with the closed back to offer a little more coverage and because I thought it would be easier to construct given the silk satin slips and slides a bit in construction. I cut out a trusty size 12 and it honestly took me about as long to cut the dress out as it did to make it. Silk satin is such a bugger to cut out. I know there are pre-treatment options to make cutting out a little easier, but I barely remember to pre-wash my fabrics let alone pre-treat. I was on a bit of a deadline with this one as the wedding come around super quickly. The cutting out also took a bit longer because I added a couple of inches to the length too and figured I would decide once finished how long I actually want it.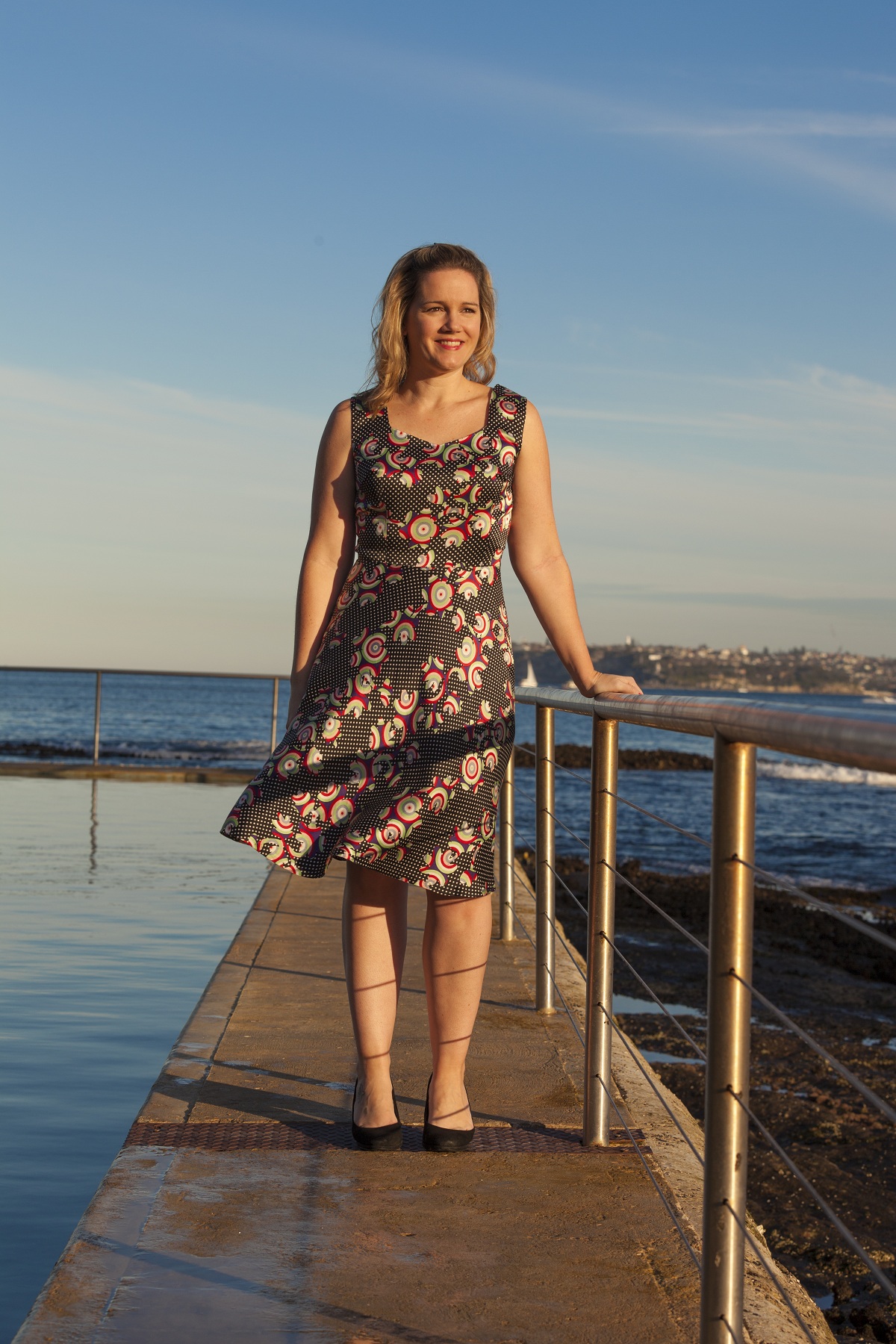 Because the fabric was slippery and could stretch out a smidge I made sure I stay stitched the bodice to avoid any gaping after putting on the interfacing. The instructions were very straight forward and I made no alterations to the design. I ended up having to take it in on the bodice sides so it's really more of a size 10 fit. I fitted an invisible zipper down the side to finish it off. I'm actually pretty stoked with how this turned out given I was up against it with time and the fabric I was working with. I think the fact that the bodice is just interfaced and not fully lined saved me a bit too.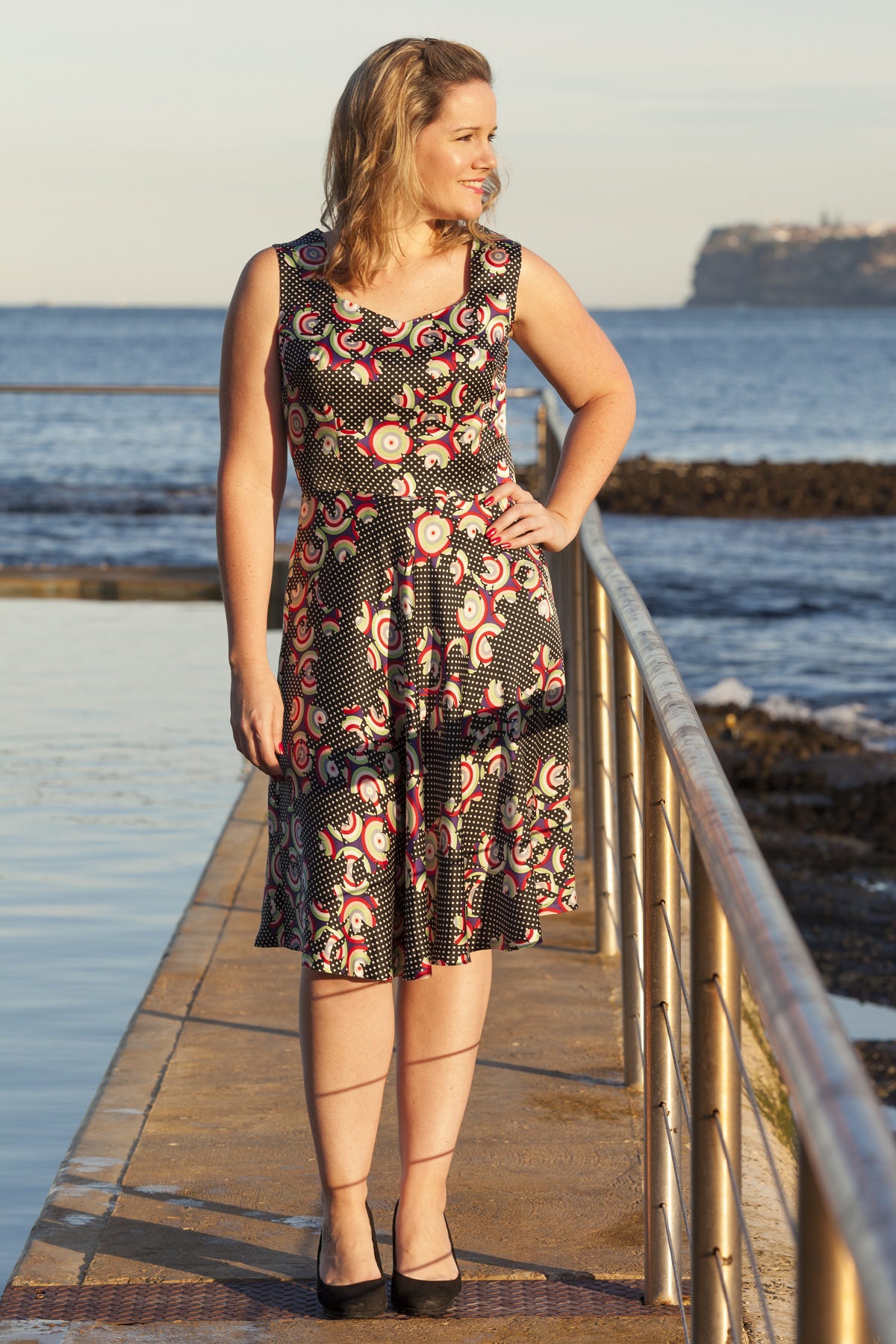 Now the hem was another story. So often when I make a skirt or dress that is cut on the bias and the hem ends up a little wonky. Despite my best efforts in cutting it out and attaching to the waist it rarely comes out perfect. This was a case in point. I ended up trying it on about 3 times between altering the skirt length to get it right. Some days I really think I should invest in a sewing dummy so I'm not trying to alter on myself. It's quite an art form I tell you. I finally got it to a good length and straight before I slip stitched it to finish it off. Given the craziness of the print I think the length I landed with works well. It might have been just a bit over the top if I'd gone longer, especially given its flare.
The wedding went off without any hitches and it was a beautiful day. For all the rush in getting this made, it was the right choice for the occasion.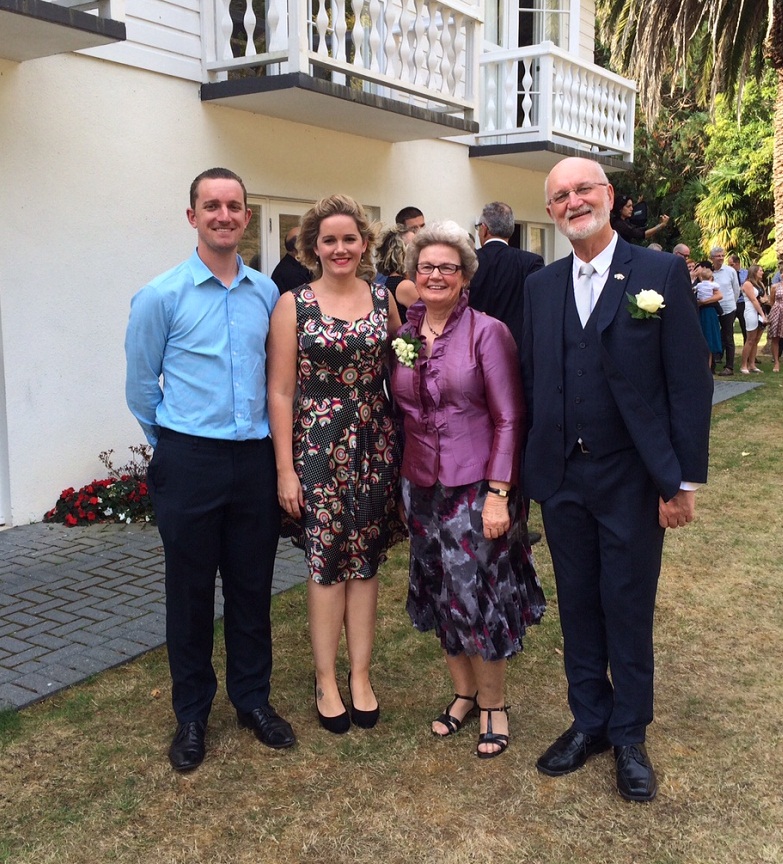 The family sans older brother who was off getting his wedding photos done.