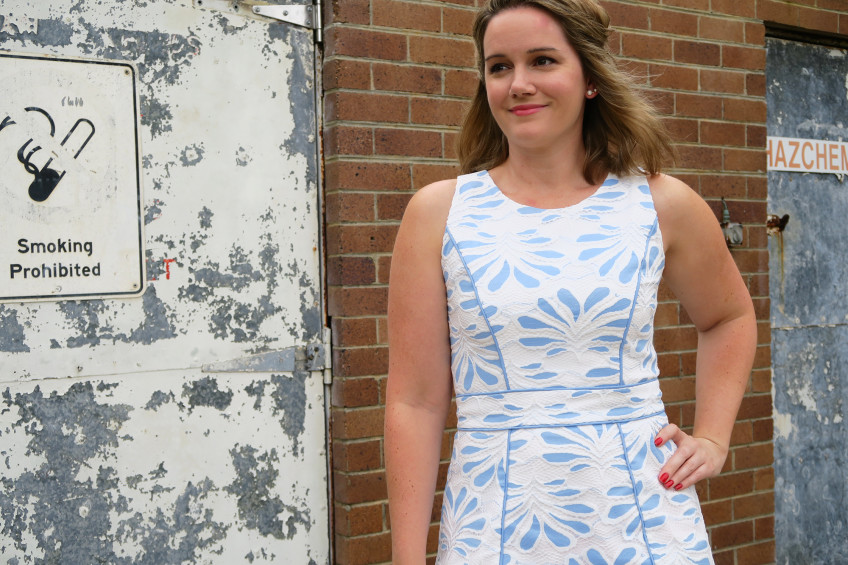 This summer it seems to be all about the lace. There is certainly a lot of lace fabrics in the store this season, and it's showing up in the fabric stops this season also. One of my local fabric haunts, The Remnant Warehouse, has been getting in some great fabrics from Australian designer Alice McCall and I pretty much want ALL OF THEM. This fabric was one of them I picked up a few weeks back. White with blue flowers on it, and it has a little stretch way one and lovely drape.
I picked up the Pauline Alice Alameda dress pattern from the Indie Stitches website to make this dress. I had my eye on it for ages and it actually looks like it might not be available directly from Pauline Alice's website anymore, so it could be OOP. The dress has a fitted bodice, princess seams, waistband, back zipper, fitted skirt and lightly flounced skirt. I cut it out in a size 38 in the bodice and graded out slightly on the hips in case it was too small.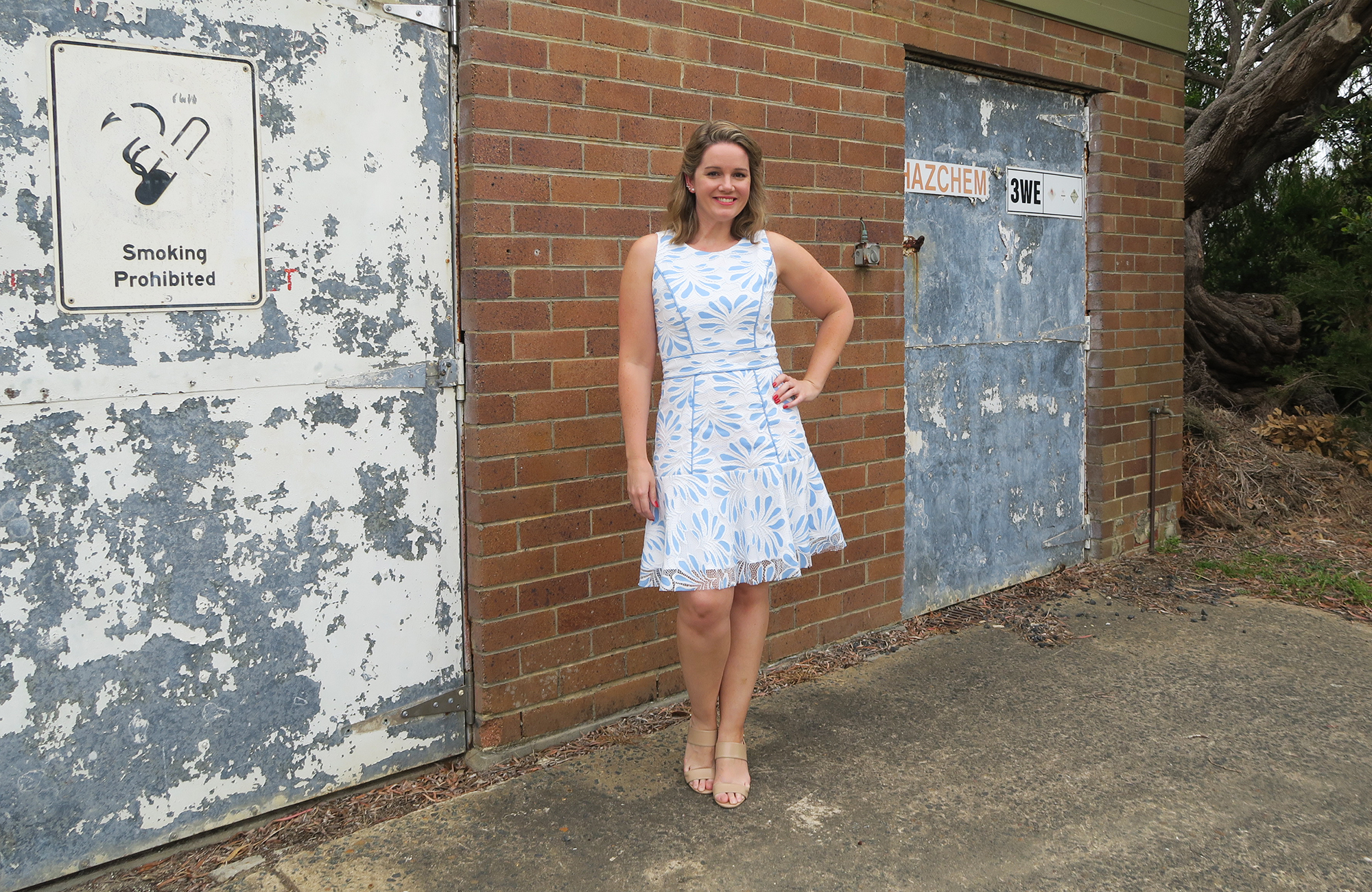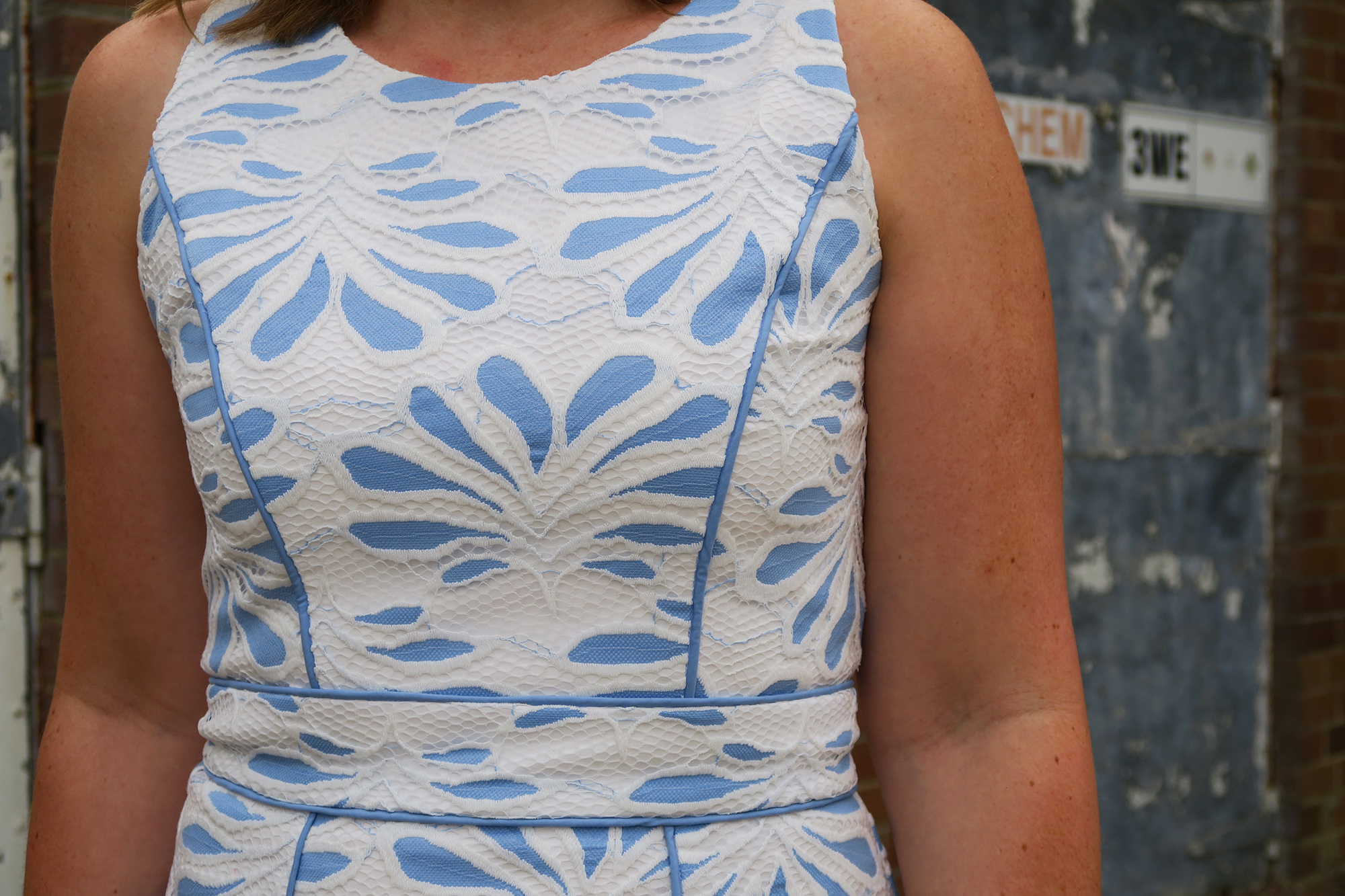 One of the less fun things with working with lace is that it requires lining. Otherwise it's totes inapprops. This dress pattern has been designed so that the bodice is lined, so I effectively have 3 layers of fabric on the bodice. I bought a white stretch cotton and cut out the bodice pattern pieces twice and then before sewing the bodice together, I sewed each lace bodice piece on a white stretch cotton version around the edges. I sewed alongside all edges to avoid the least amount of slippage, and used a walking foot to help with both pieces staying together. It's a lengthy process, but it has to be done!
I decided to do the piping on the dress also and because I couldn't find a piping that matched the blue exactly I made my own. Luckily I found a one inch width package of bias binding at my local spotty that matched perfectly. I ironed the binding to remove the folds on both sides so it was a flat strip of fabric and I also picked up thin piping braid to create the piping. I centred the piping braid on the strip of fabric, turned the fabric over in half and then using my zipper foot I run a seam down the side. It does use up a lot of piping this pattern - I think I made about 4 metres worth and included extra in case I made a mistake. I fitted the bodice on me first before sewing the seams, because once the piping is sewn on it's very difficult to make changes to fit. Thankfully it didn't require too many fit changes, just a nip and tuck on the princess seams and I had to take out the lower side seams a little. The skirt didn't require lining, but again I lined the lace so it's not sheer.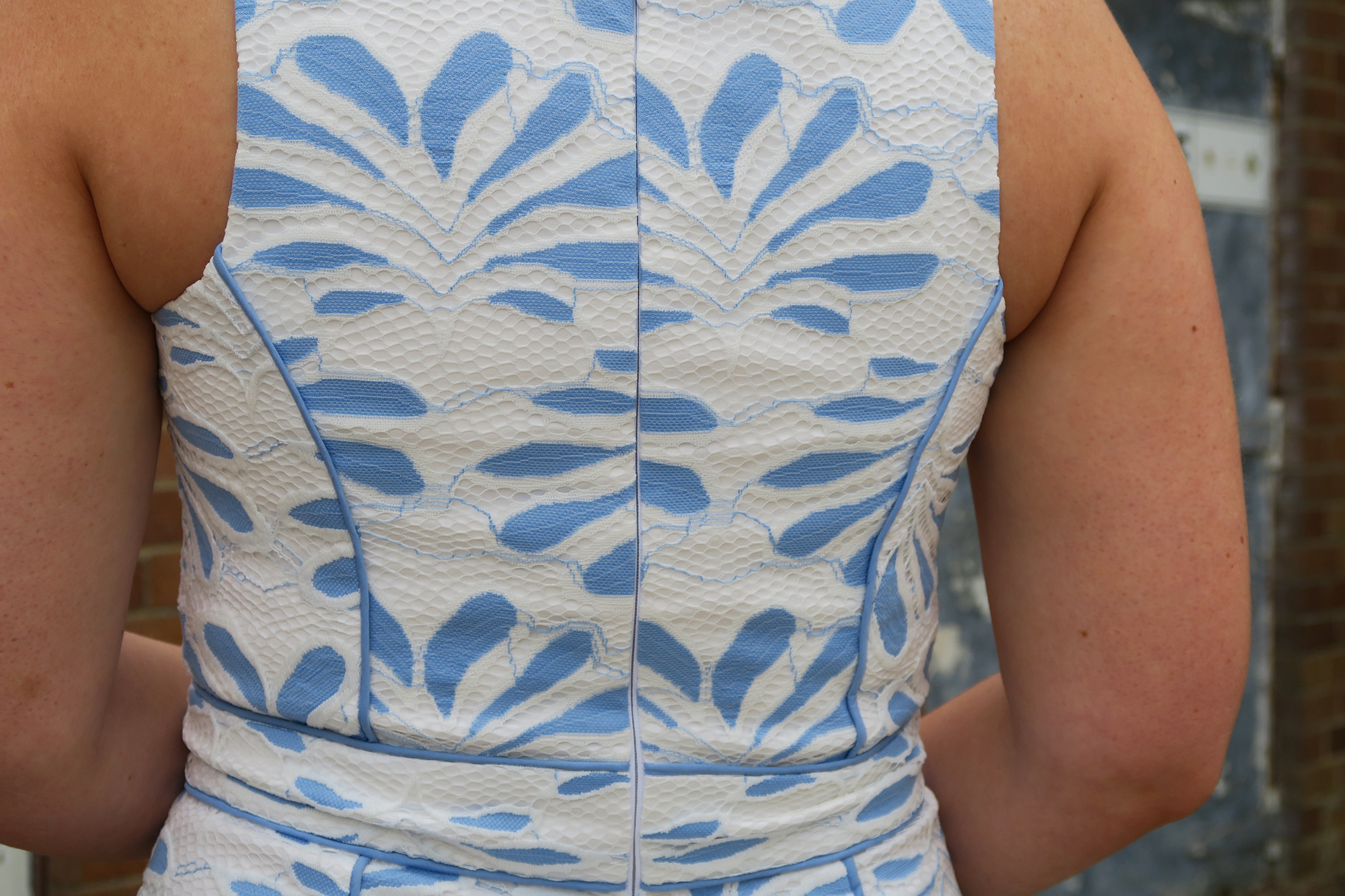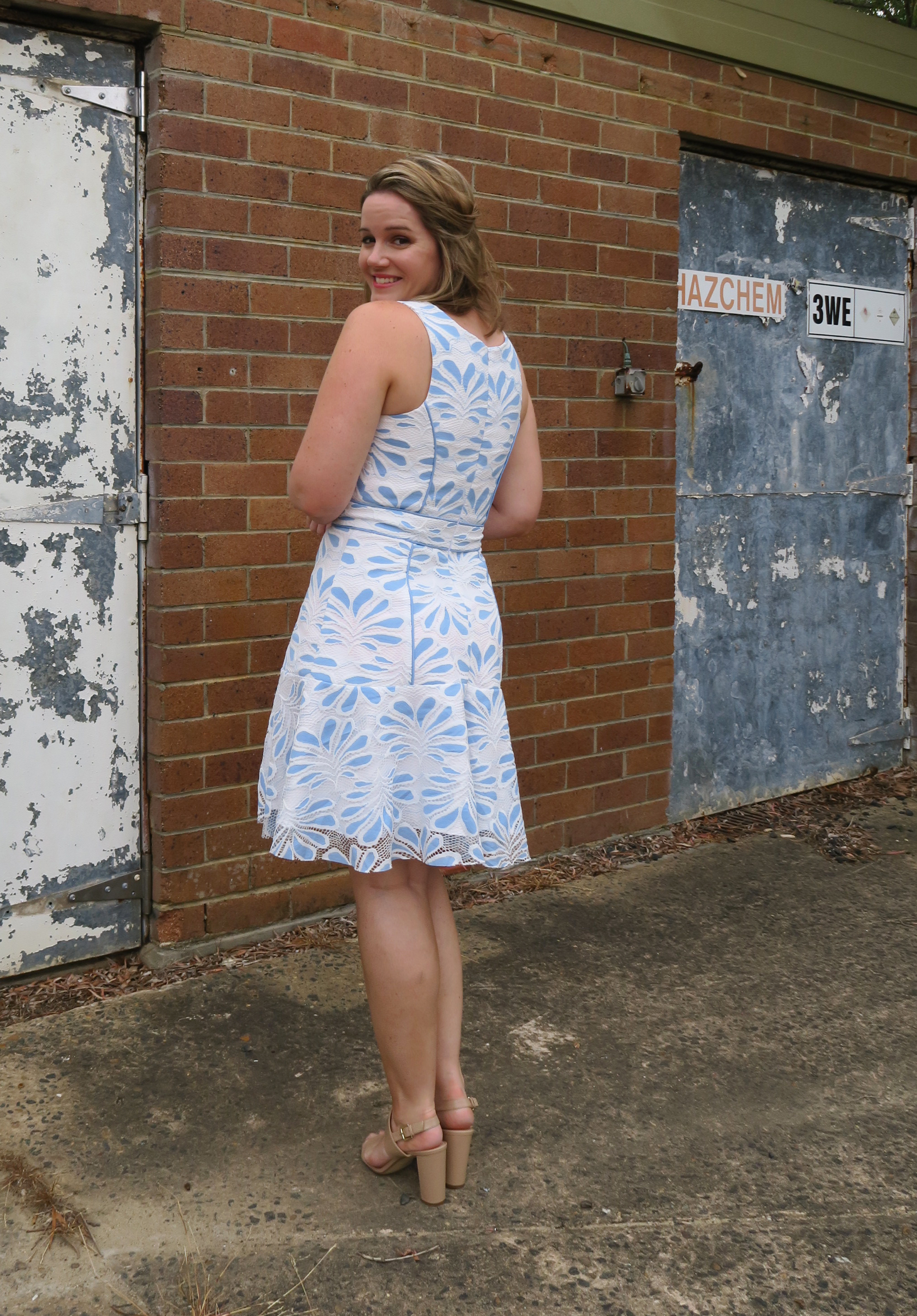 I aded about 1 inch to the flounce along the bottom as I was a little worried about it being too short, and also so it showed off the lace against the shorter lining. I finished off adding the invisible zipper down the back and handstitching the lining along the waist and zipper. Having the two layers of cotton sateen does give the bodice quite a bit of structure, but thankfully with the stretch content it's snug but comfy.
This is the start of my summer of lace. I have about three other laces dresses in the sewing queue...and then some! I'm really happy with how this turned out, it's a great sewing pattern!