Happy Friday! This week feels like its flown by...busy with work during the day and holiday wardrobe sewing in the evening. Not to mention the odd social catch up too including seeing Cate Blanchett & Richard Roxburgh in a play at the Sydney Theatre Company. I just find Richard Roxburgh so dam attractive, it was a pleasure to see!
I'll put this top in the simples bucket because it took next to no time to sew up. I'm starting to fill my work wardorbe more and more with clothes that don't require ironing. I'm one of those weirdos which actually enjoys quite a lot of the household chores but irnong is not one of them. I cannot stand it. I find one of the best ways to avoid ironing is to sew up something with polyester. I find most polyesters don't crease as much...it's not always the case, but quite often. I'm trying to get more solids into my wardrobe so a fabric in white means it goes with a lot so this one was perfect. I would probably define it as a embossed neoprene, which I picked up at The Remnant Warehouse about 6 months back. I was really worried about it being a bitch to sew but it was actually a joy.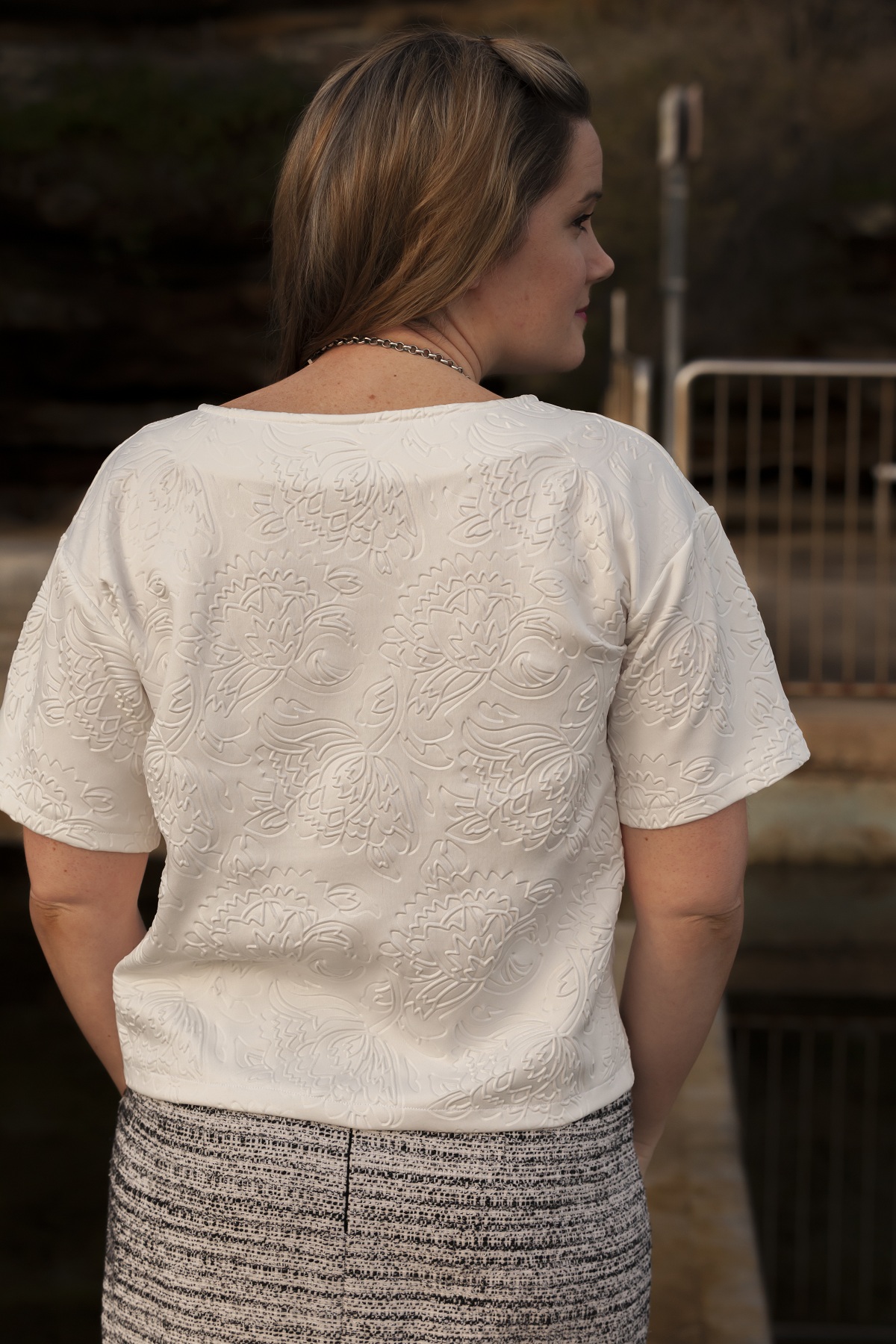 The pattern I used for the top is Simplicity 1377 which is an easy pull over top with dropped sleeves and interfaced neckline in a size 12. I made no adjustments and had it sewn up in about two hours. This might actually be the shortest blog post I've ever written because I really can't elaborate further! If you're after a easy top for work or casual wear this is worth a shot. I think it is better suited to soft fabric or one with a bit of drape. I'm not sure how it would look in a firm cotton.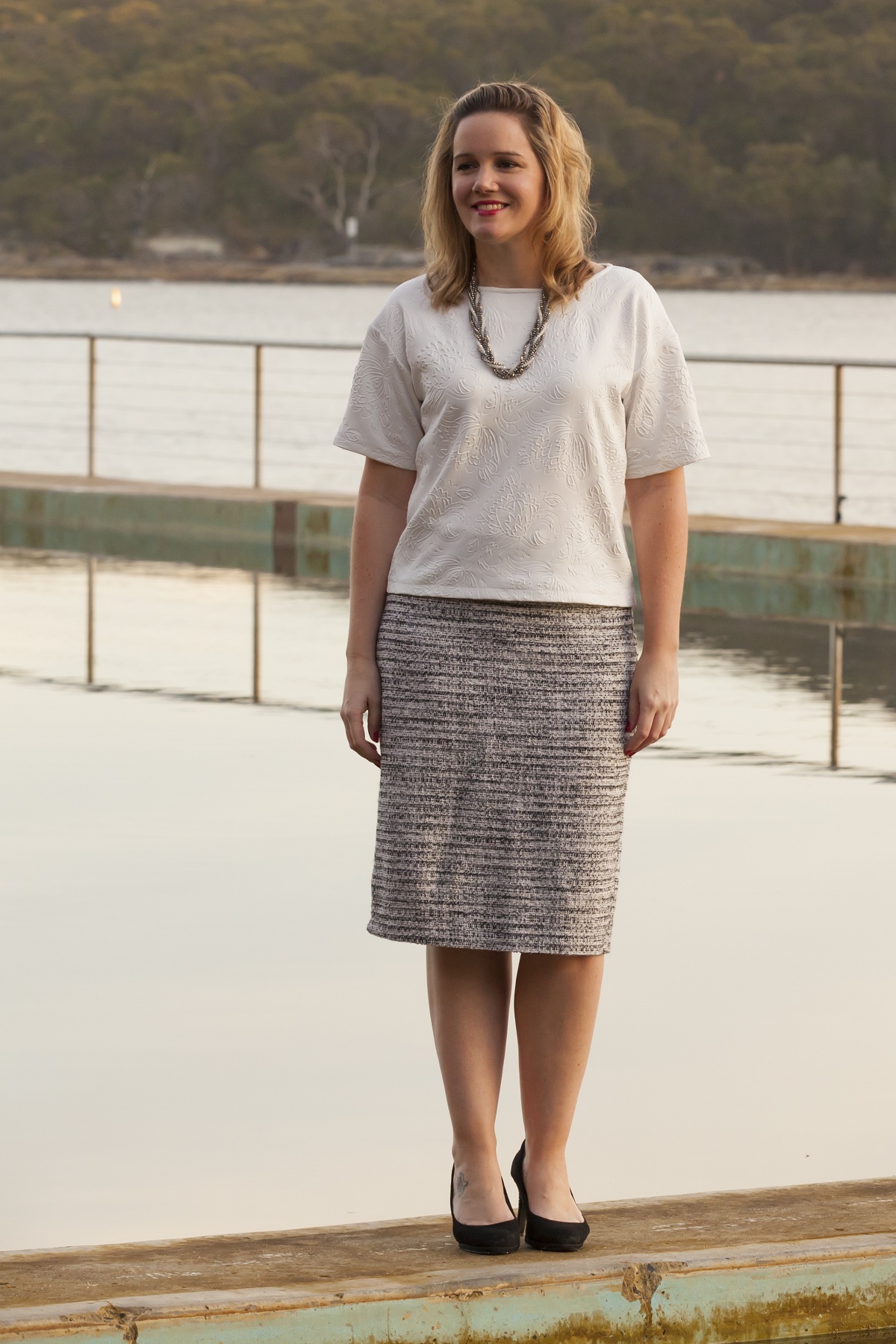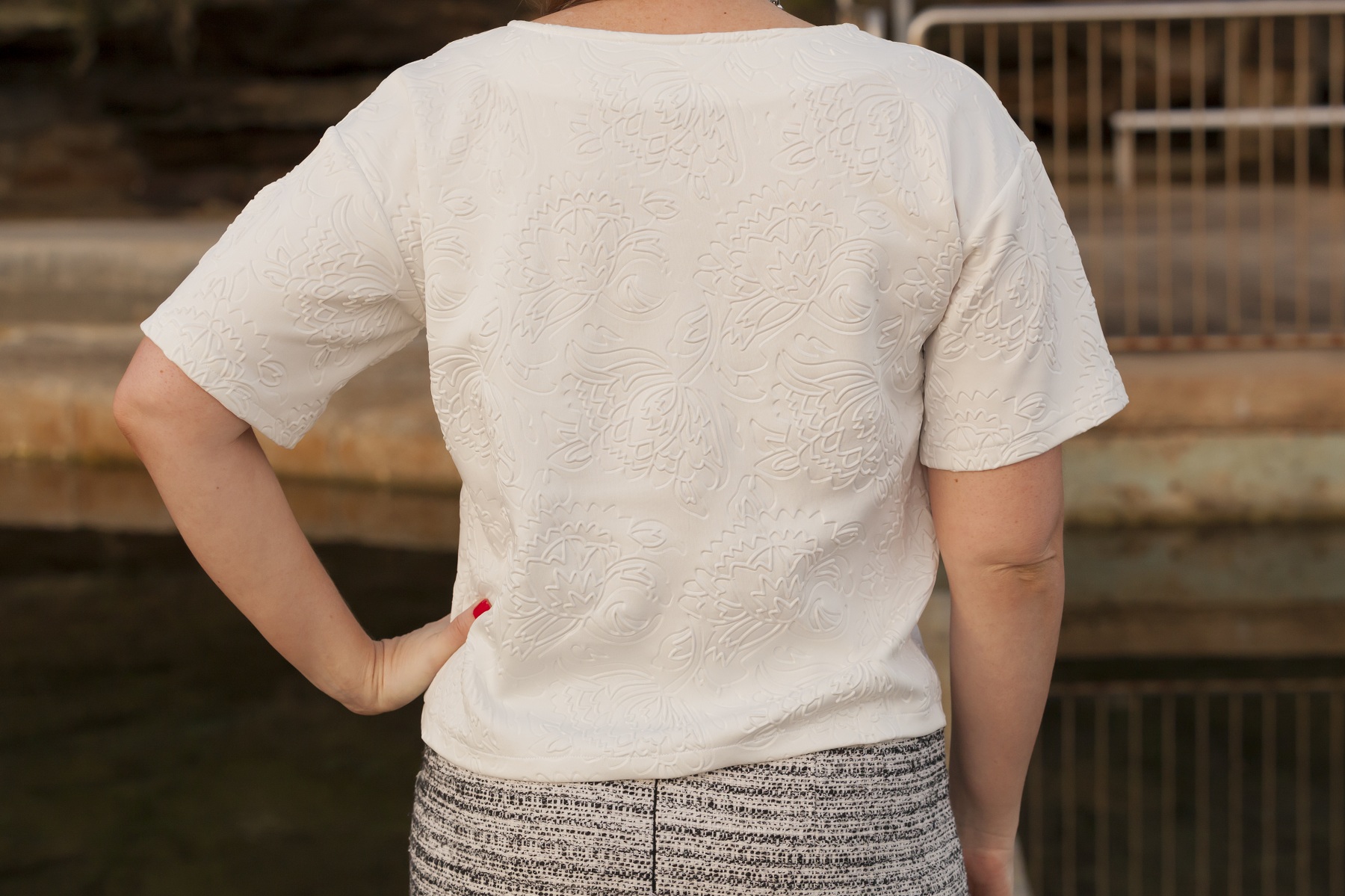 I made the skirt out of a stretch tweed kinda fabric - that being the techincal name for it, using Simplicity 2154. This is my go to pattern when looking to make a pencil skirt.