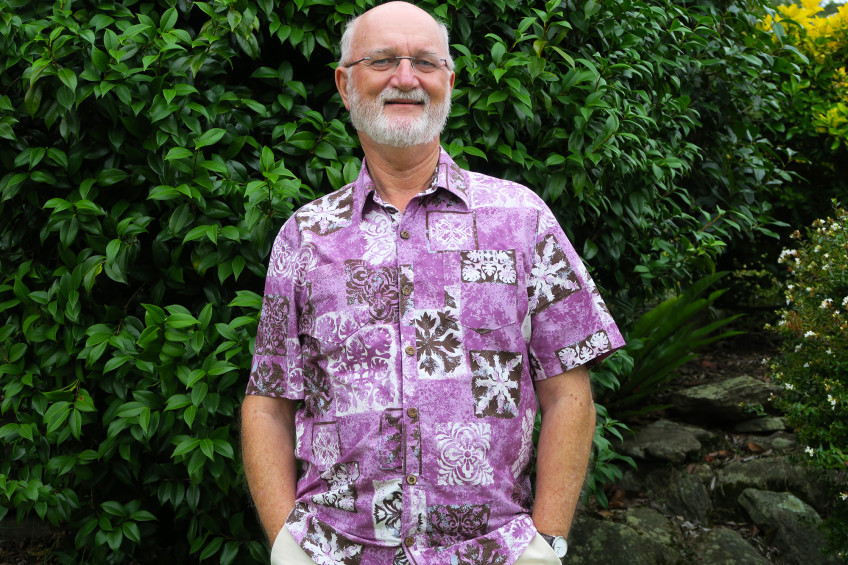 I started off this 2017 sewing year doing some selfless sewing for my old man. Although, I could potentially call it selfish sewing too, given it was prompted by my desire to clear out the fabric stash. Mum & Dad have visited Hawaii a few times now and have kindly visited the fabric store there for me every time. There isn't much in the way of choice when it comes to fabric shops in Hawaii and the main one in Honolulu is Fabric Mart. By the looks of their website and what my parents tell me, it mainly exists to sell Hawaiian print fabric. On one visit there my parents bought my some lovely bright blue frangipani fabric which became my dress for a beach party on NYE 2013. The fabric is great quality and I love using it each time.
Whilst my parents have visited to get fabric for me, they have seldom left empty handed themselves. During one of their visits they bought some purple and green Hawaiian print fabrics for 'someone' to make 'something' with. The 'someone' being me – which I'll happily oblige. The 'something' being a shirt or blouse.
I pulled out two lots of the fabric they bought and offered up my services during the Xmas holidays to make Dad something. Mum is too indecisive to decide what she wants. Isn't that right Mum? :)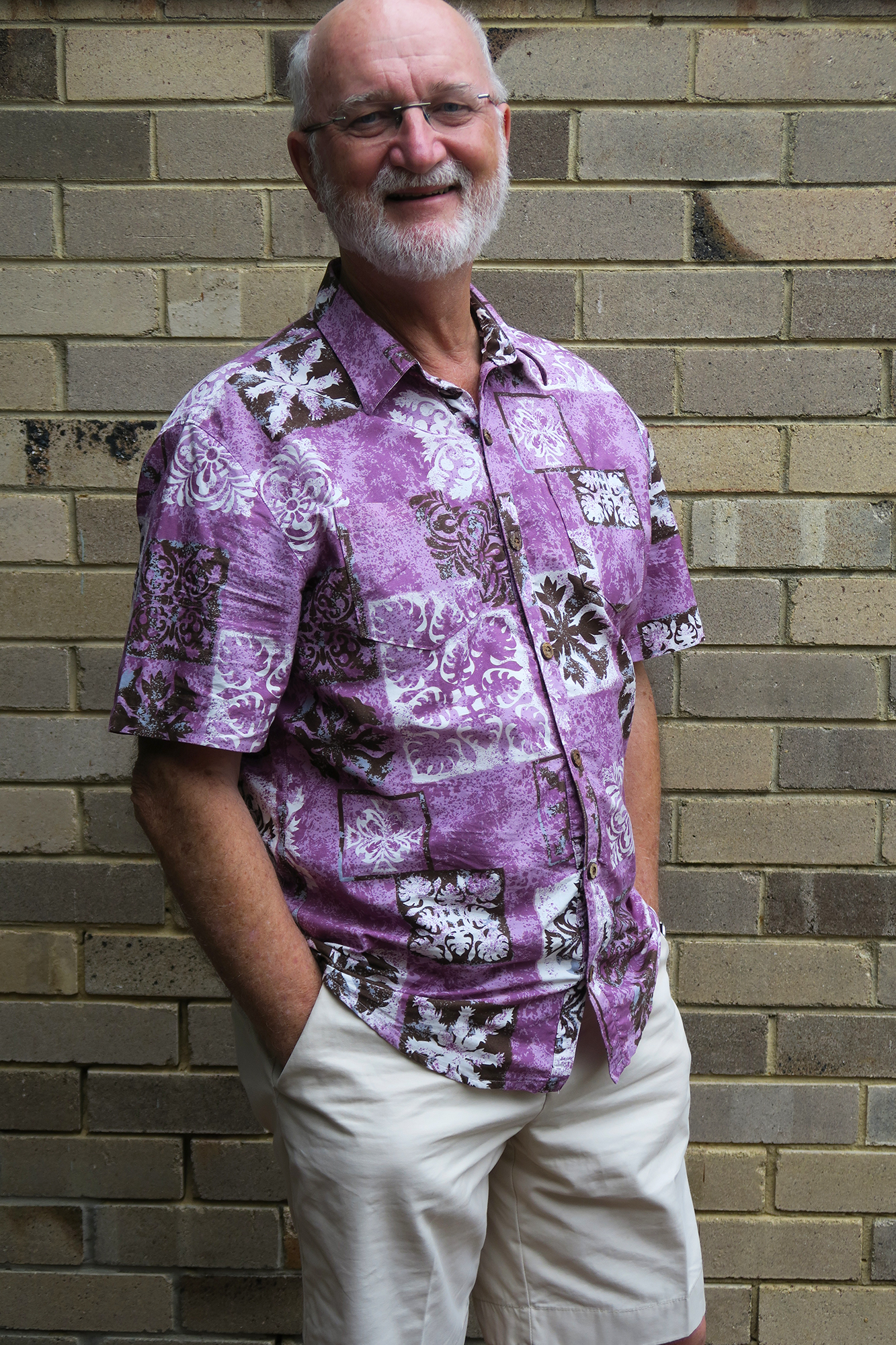 I handed over to Dad my Simplicity pattern book and asked him to browse and find what he wanted. It's great being able to buy old Simplicity pattern books at the end of their season, to refer non-sewers to who don't want to search online. Dad was after a shirt and shorts to wear to bed and we landed on McCalls 6044 for the shirt and Simplicity 3971 for the bed shorts.
Let's start with the shorts. I cut out a medium in the shorts. The shorts were dead easy to make but I did end up making quite a few alterations to suit Dad's taste, but also because left unaltered they would not have looked good. I took about one inch off the short bottoms, about 2 inches off the waist (they looked very Harry High pants if you didn't) and ended up taking about 2-3 inches in off the sides all together. I used a pair of Dad's boxer shorts he wears now to better gauge how long he wanted the crotch to be, otherwise it was too much back and forth trying them on to get right. I also disregarded anything in the instructions about elastic sizing for the waist and used his own boxers to copy the sizing. The one thing that really surprised me about such a simple pattern like this was how big they ended up being for him before I took them in. We followed the sizing on the pattern envelope and they were at least a size too big. If making these for a woman, I don't think even the smallest size would work for quite a few women.
We got there in the end though and he does wear them, so that's a win.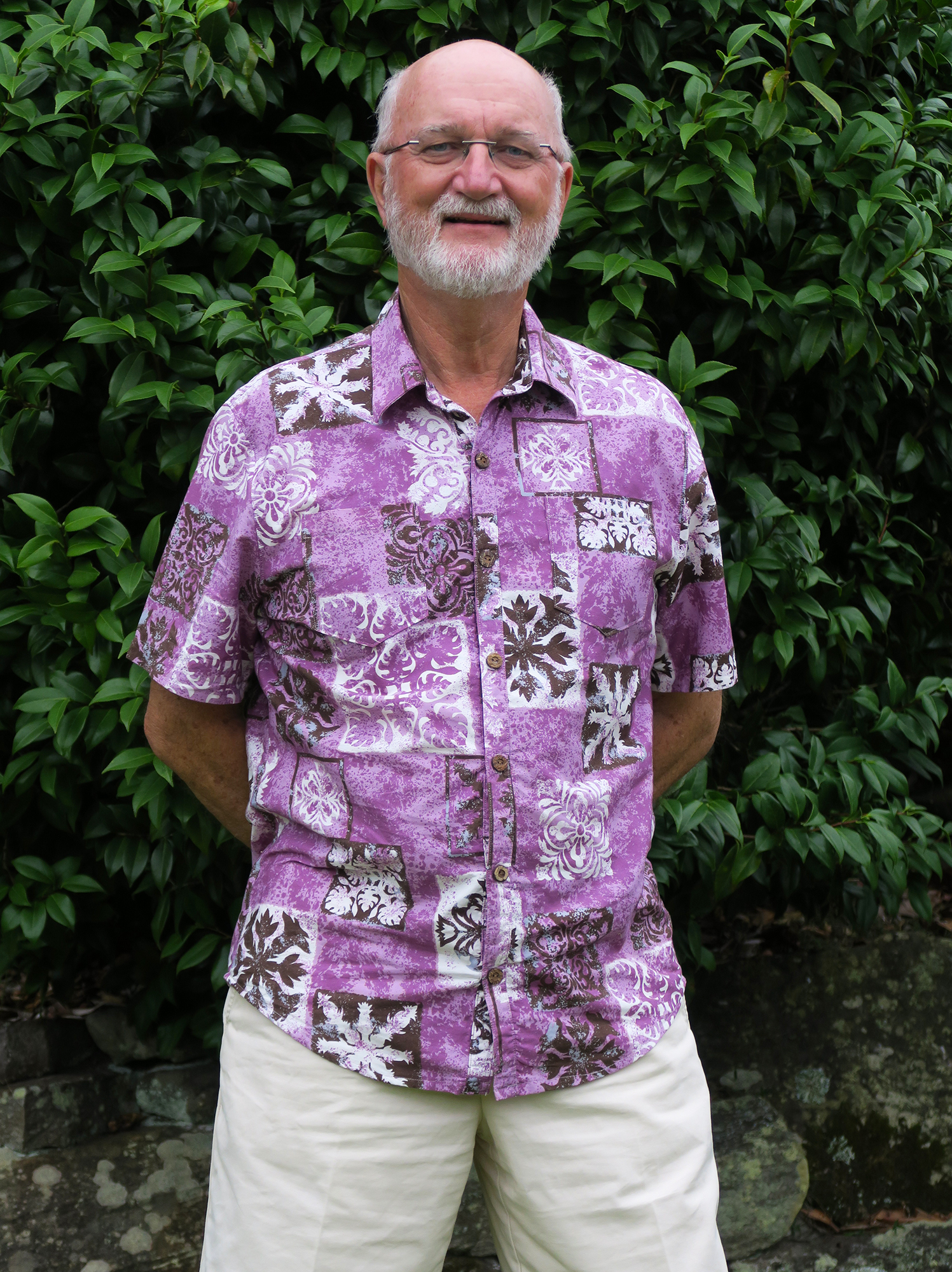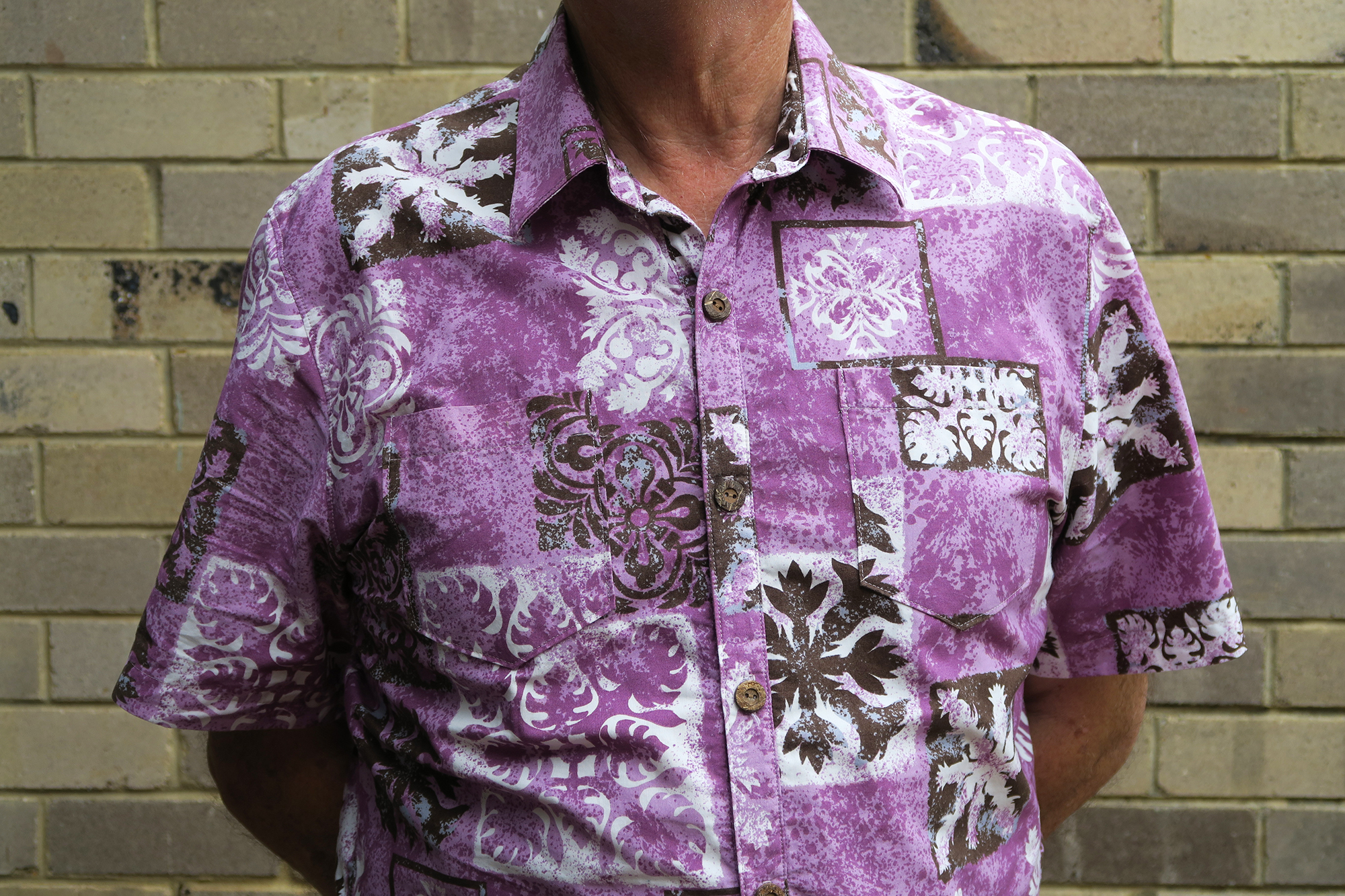 Now moving onto the shirt. Dad was after a Hawaiian shirt, so it was a given that it was short sleeved, and not fitted. It had to have at least one pocket, because Dad HAS to have pocket. I cut out a size large for Dad and didn't have to make any alterations at all to it. I find sewing men's shirts is easier than sewing up blouses and shirts for women. There's no bust to have to fit! I finished off the shirt with buttons that had a wood look and feel.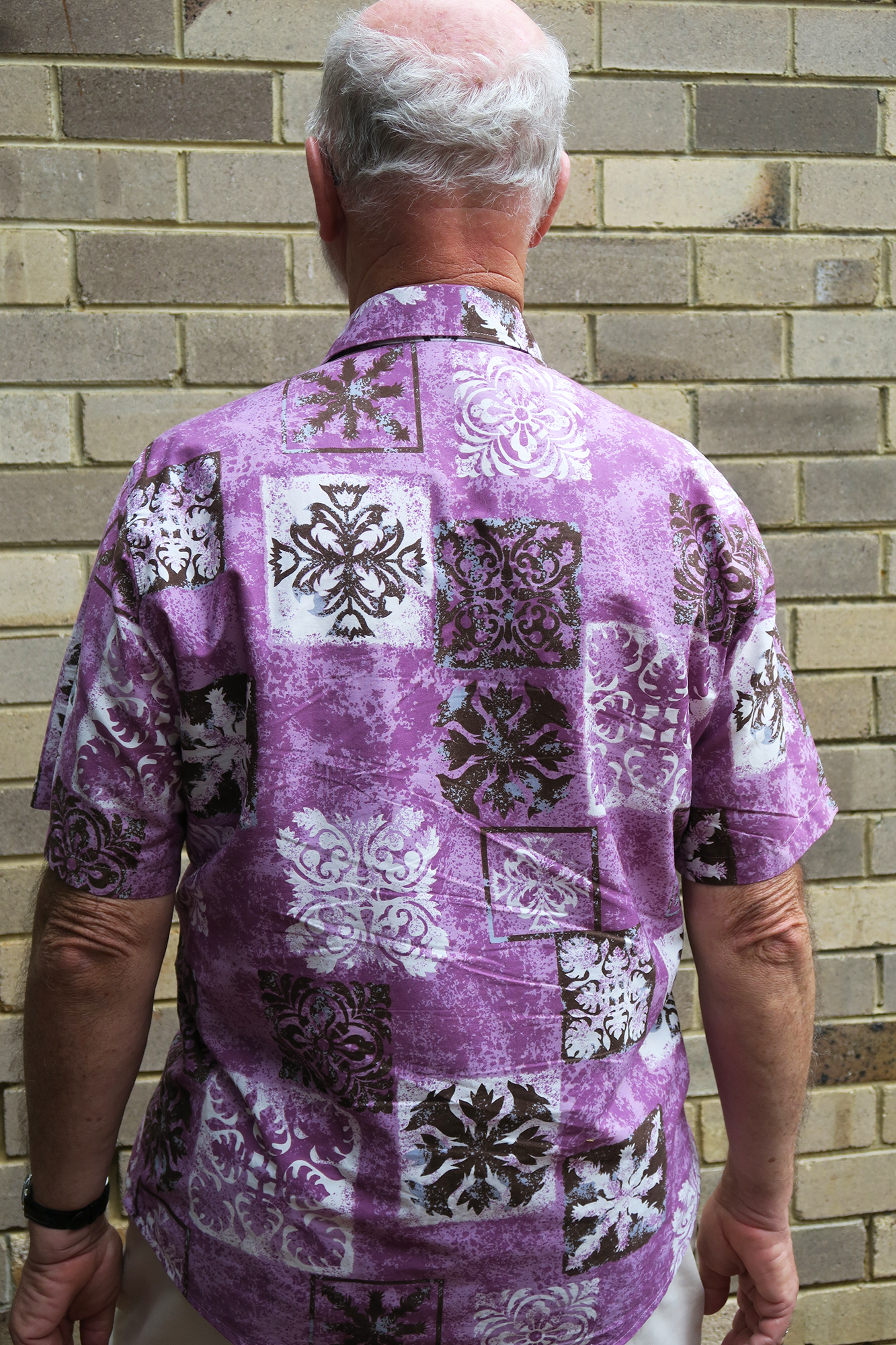 I think the shirt ended up being a winner. And just what Dad needed - more Hawaiian shirts.
Now to get Mum thinking about what she wants made. Otherwise it's back to selfish sewing for me!