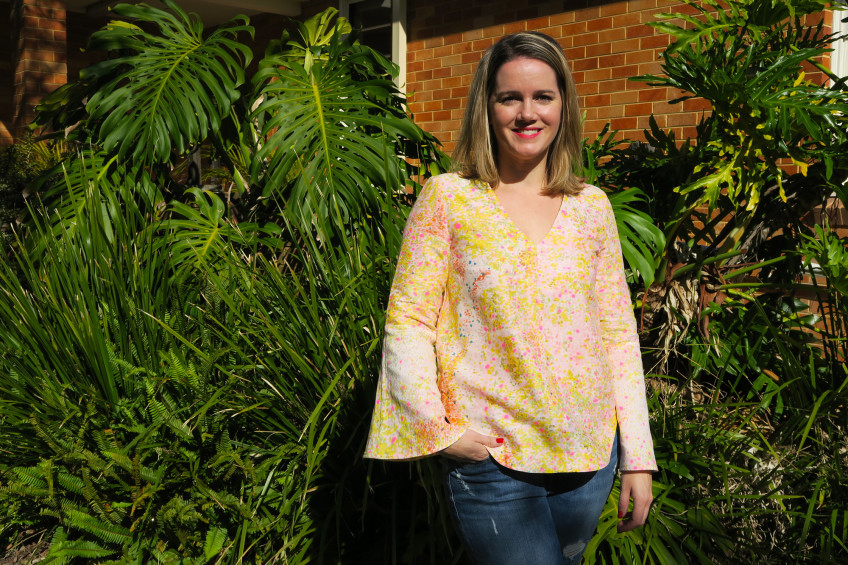 I'm currently procrastinating from my uni studies by writing this blog and watching Black Mirror. I really should be studying. I know. But Black Mirror has sucked me in and I'm just about finished the latest season. The show looks at technology and how it interweaves with ours lives and it set into the future. Although by future it feels like some of these plots lines could almost play out today, or at least only around the corner. There is an episode called 'Nosedive' in Season 3 which is brilliant. It shows a world where we all live with a personal score on who we are, like a financial credit score. Hopefully if we ever get to this George Orwell 1984 exsistance, sewing gives you a great personal score. ;)
This blog post is all about me getting in on the sleeve game. It feels to me that last summer and this summer (in the northern hemisphere) is all about the sleeve. How big can it get? It started with quite a lot of off the shoulder styles, which are very much still around, and I for one love them. As someone once told me, you can't put weight on your shoulders. I'm sure technically you can, but not at the rate I manage to achieve this on my patootie. So from off the shoulder we worked our way down to the sleeves, especially the sleeveends. I could probably go nuts with making lots of big sleeve items but I know it's a trend that will pass soon enough.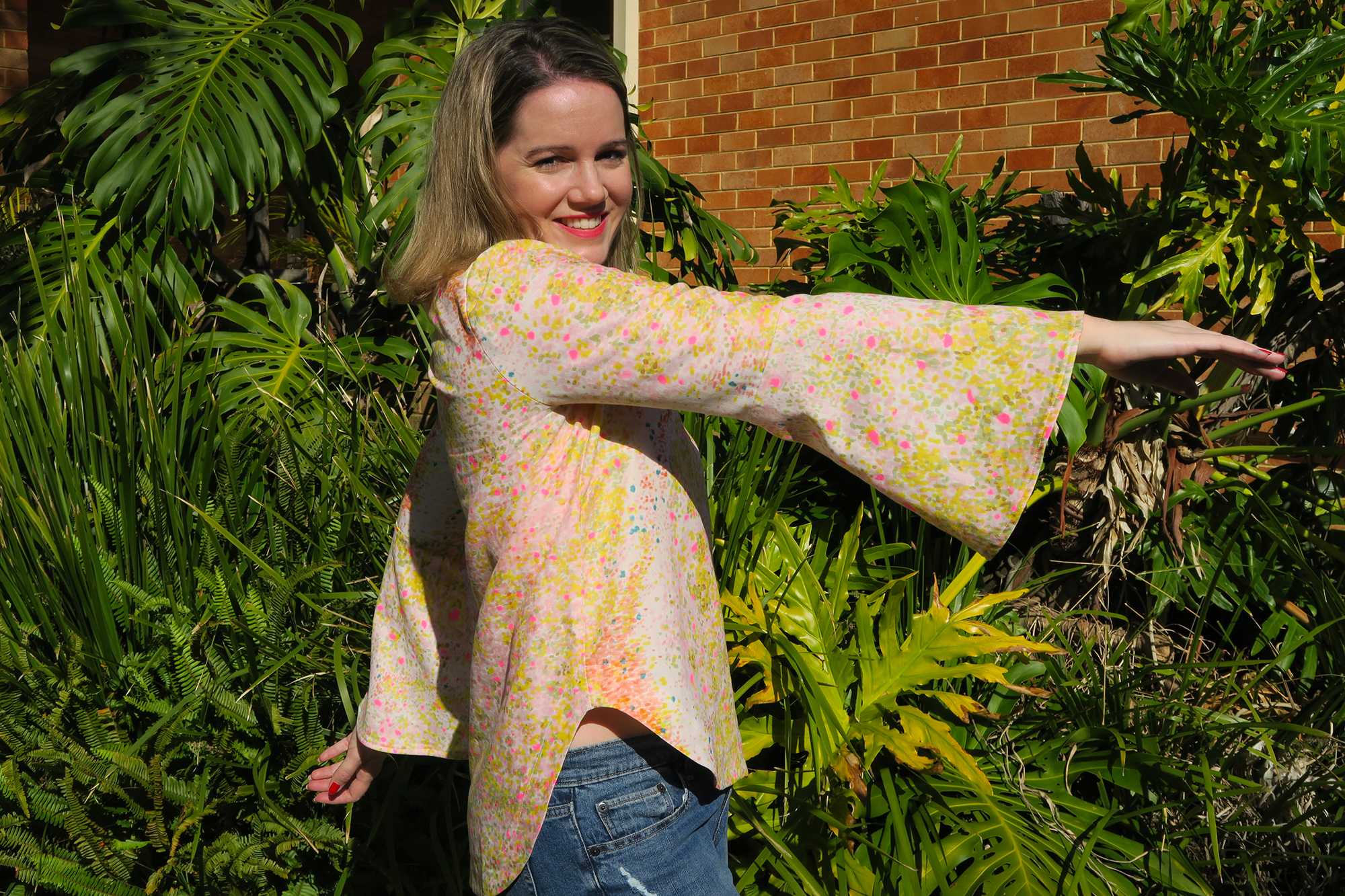 My first foray into playing with sleeves is a more subtle approach. I purchased the Megan Nielsen 'Dove' blouse pattern when it was launched. I love the aesthetic of her patterns, and the casual style of the pieces. They all go together so well. I wanted an opportunity to sew something from my Japanese fabric stash and I thought this Nani Iro cotton gauze fabric would be the way to go for this loose fitting top. It's a fabric I love for how it feels and the print and colours, but it creases like a bitch, which is pretty dam annoying for a person like me who hates ironing everytime I pull something from my squeezed in wardrobe.
I cut the top out in a size small. I was really unsure about whether or not to go small or medium, but with big sleeves I didn't also want it baggy too. It would just end up looking frumpy on me. I made no adjstments to fit, so this is the size small straight from the pattern. I will say, it's a touch too tight across the upper back and across the upper bust. Something I find an issue with at times given my broad shoulders. So If I made it again I would look to increase the sizing in that area. The waist and sleeve sizing is pretty bang on though.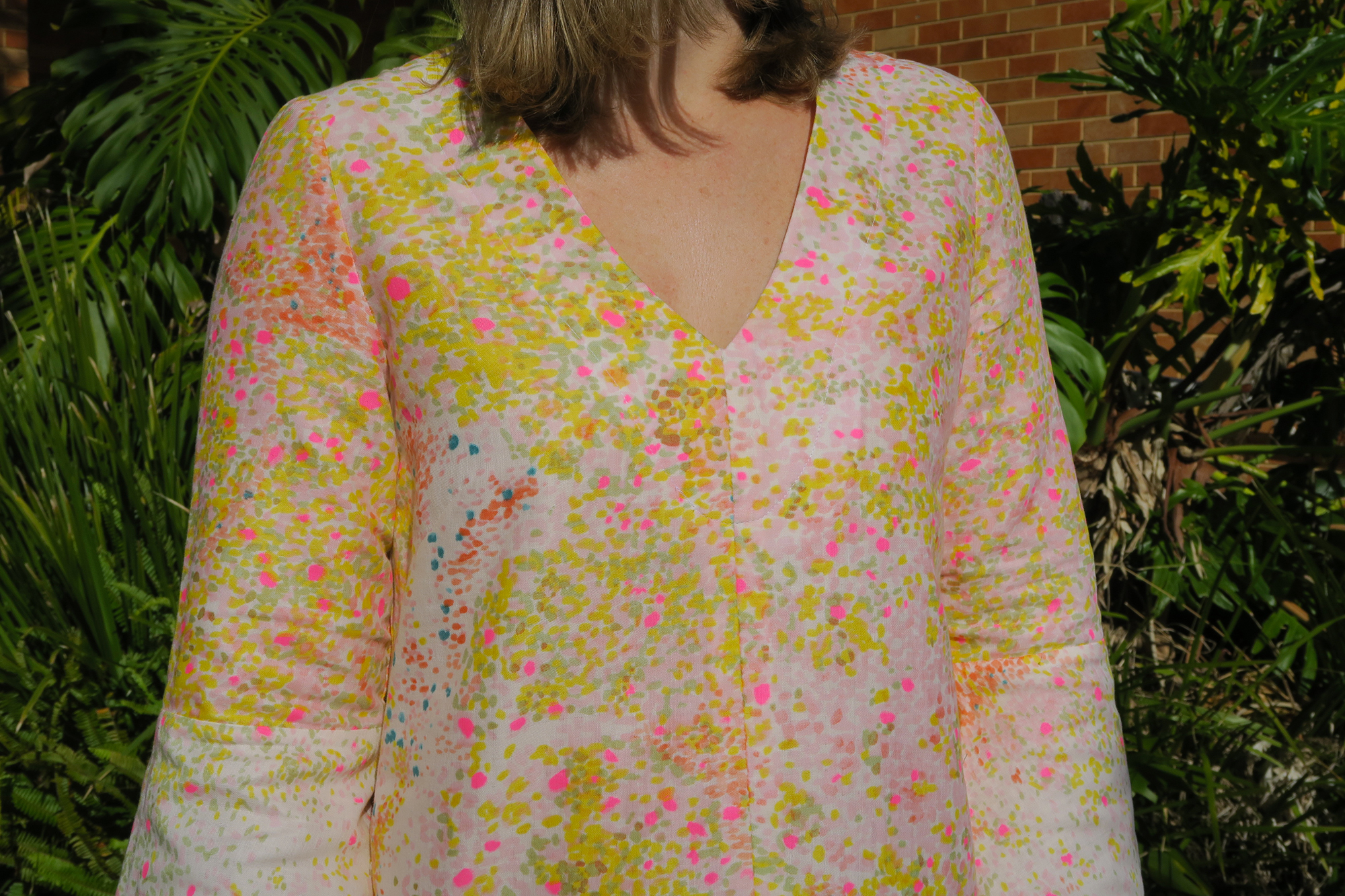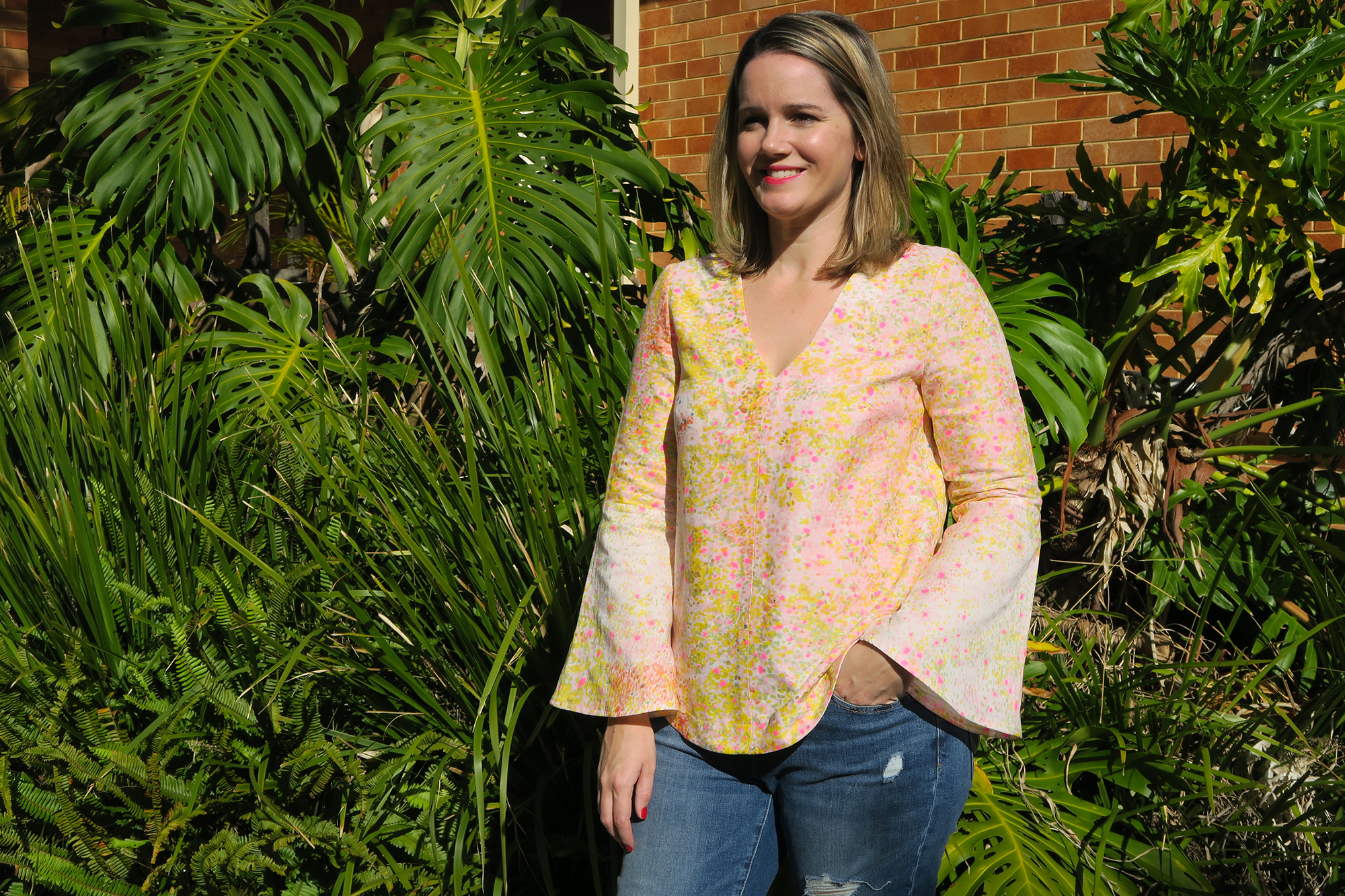 The top comes together pretty quickly - really clear instructions and not too many pattern pieces. I really liked the scoped front and back to the blouse hem. It's a good length to wear with jeans. I'm a bit on the fence about how I feel about this one. It's pretty telling that I made it about 6 weeks ago and yet to wear it. I think it's more a reflection of the fabric choice with the sewing pattern choice. I think i'll make another Dove blouse, but in a darker fabric. I also think I'd get more wear out of it going back to regular ol sleeves too for my next one. Come Spring, I will make sure I wear this - I think it's just an adjustment for me wearing a bigger sleeve!