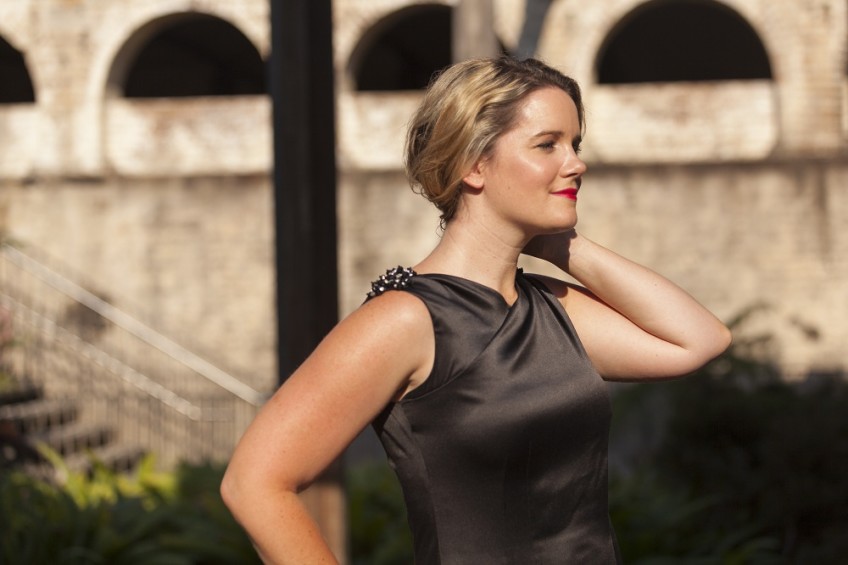 I'm writing this post from a hotel room in Hanoi Vietnam after my first day touring the city. I will blog about my adventures very soon. I have attempted to check my Facebook and Twiiter and neither connected, so after some quick Googling I learnt that both are banned in Vietnam. Go figure! Losing access to it did make me sad, only because it affirmed for me that if either left my life unexpectedly I would have some serious withdrawals or should that be FOMO - fear of missing out. I'm sure over time like a lot of sites that have come before them, they do eventually get forgotten. My old MySpace account would atest to that.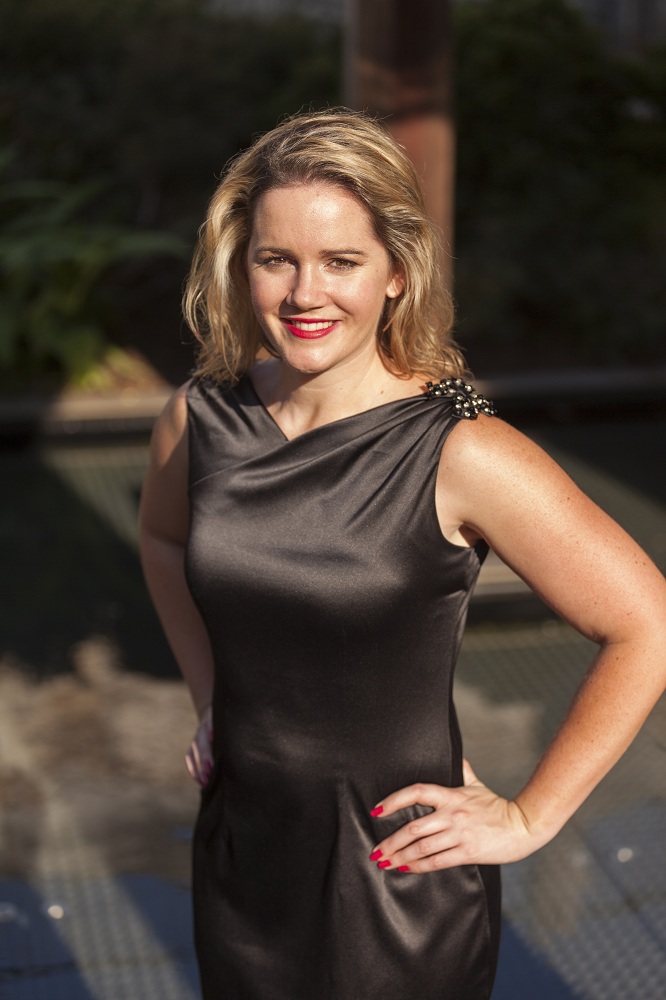 Speaking of FOMO, did anyone read Poorna Bell's article on JOMO that she wrote just before 2014 hit? If not, give it a read here, it's brilliant. I reflect on this article when I find myself checking my social media all that bit too much. Although I do think social media - blogging in particular - on hobbies like sewing doesn't count. They are valuable, educational and I couldn't imagine not following sewers all over the globe. Endless streams of selfies and gloating, well that's another matter!
Speaking of sewing, lets get back to the task at hand. I actually sewed up this dress over a year ago but because of the dressy nature of the dress I dont wear it much and thus havent blogged about it. I used Retro Butterick pattern 6582 to make it up. Butterick's vintage reproduction dress pattern have become a bit of a go to pattern when I am looking for something vintage. The pattern is rated average and usually I don't tend to get into average rated patterns although after 15 years of sewing I probably shouldn't be that scared of them. For those of you who wouldn't touch it because of the rating, rest assured I does feel more like a easy sewing pattern. Not nearly as daunting as I thought it would be, especially the cross over bodice which does look tricky in the picture.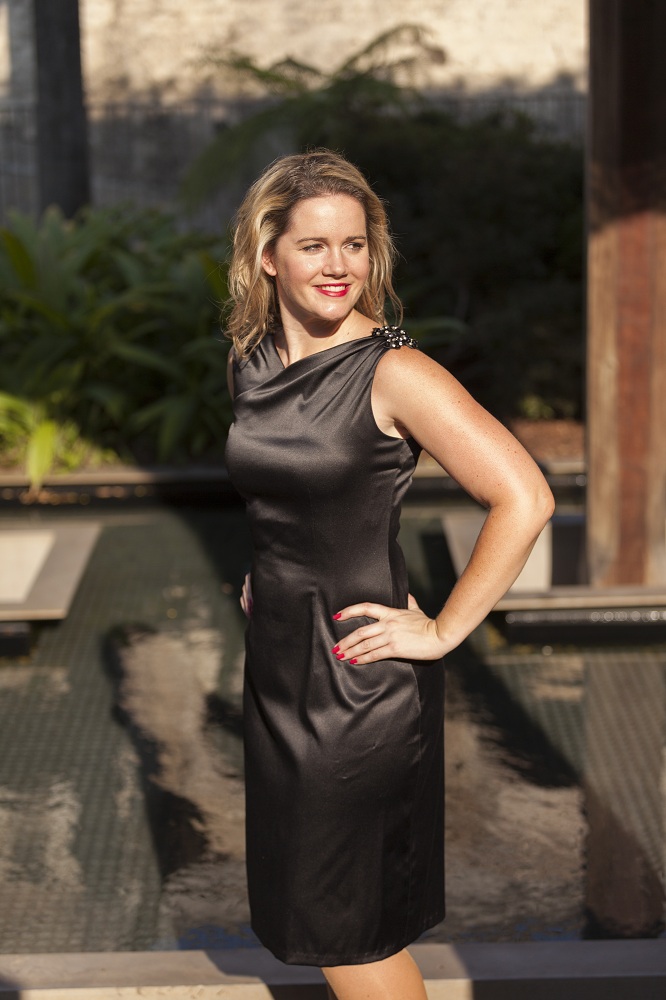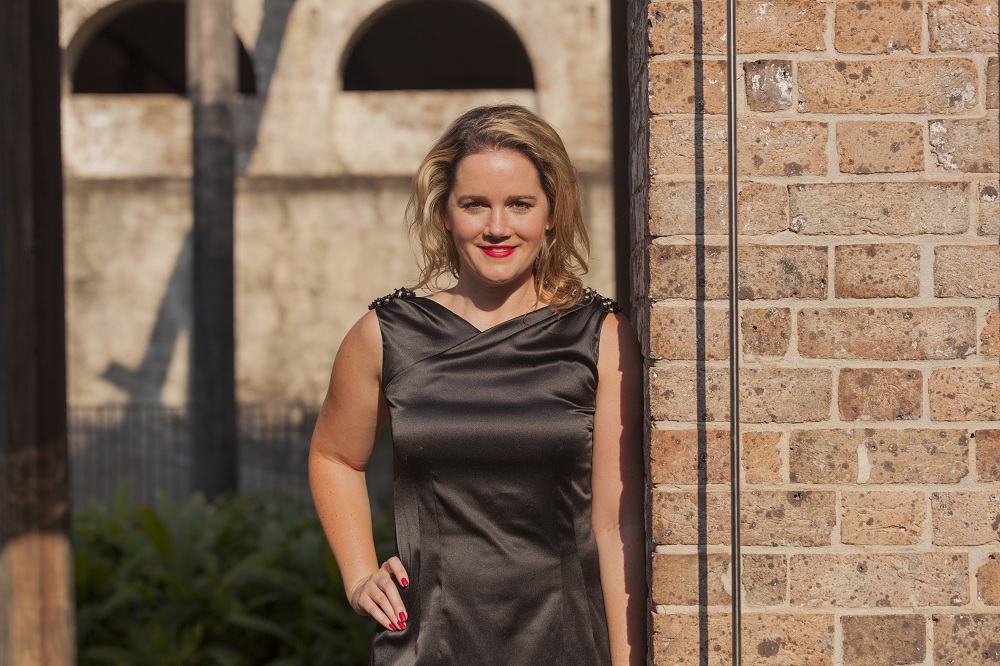 I sewed it up using a stretch satin I had in my stash that I had bought from the Alannah Hill fabric outlet down in Melbourne a couple of years back. It had a decent amount of stretch in it, was a nice weight and as a bonus had a rough cotton backing so it was actually pretty easy to sew with and not too slippery which is the worst for satins. I cut out a size 10 but graded out an extra inch on either side from the waist down to accomodate the hips and butt in case it was too tight. As it turns out I think it ended up too big around the hips and butt and I should have taken it in which I still might. It's not lined so its easy enough to change.
The cross over bodice was easy to sew together and I didn't make any alterations except to shorten the straps as they seemed a little big. I also opted for a invisble zipper down the centre back rather than a regular or lapped zipper. A lapped zipper probably would have made it more authentic but at the time I only either seemed to do invisible zippers. Now that I am more comfortable doing lapped zippers after following Craftsy's Mastering Zippers Techniques tutorial I will be using them a lot more for vintage patterns. I love the finish on them. I recommend doing the tutorial if you want some pointers on doing different zippers and best bit about the tutorial - its free!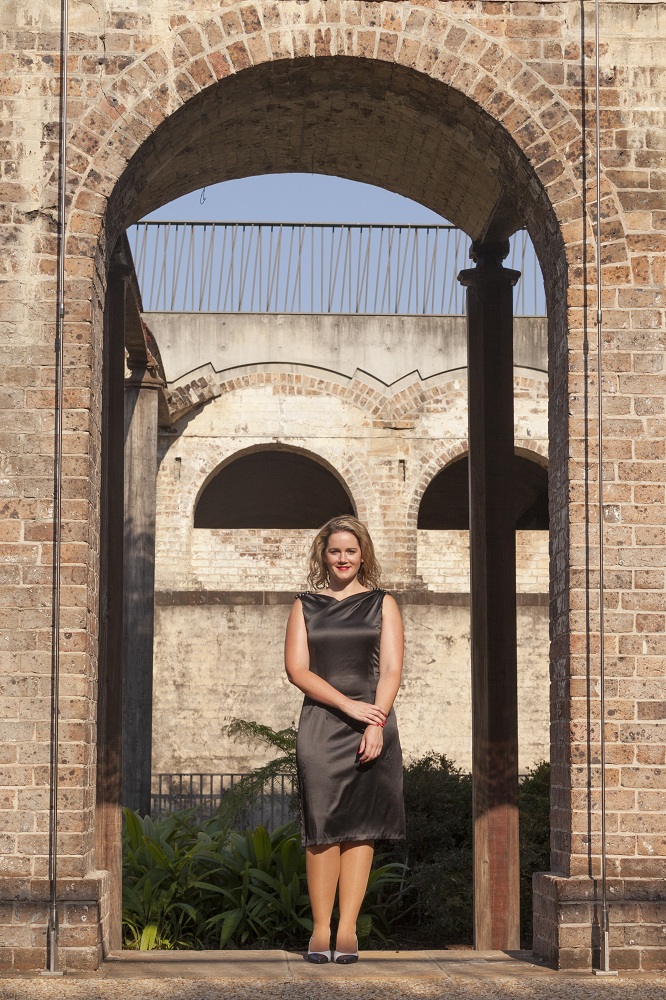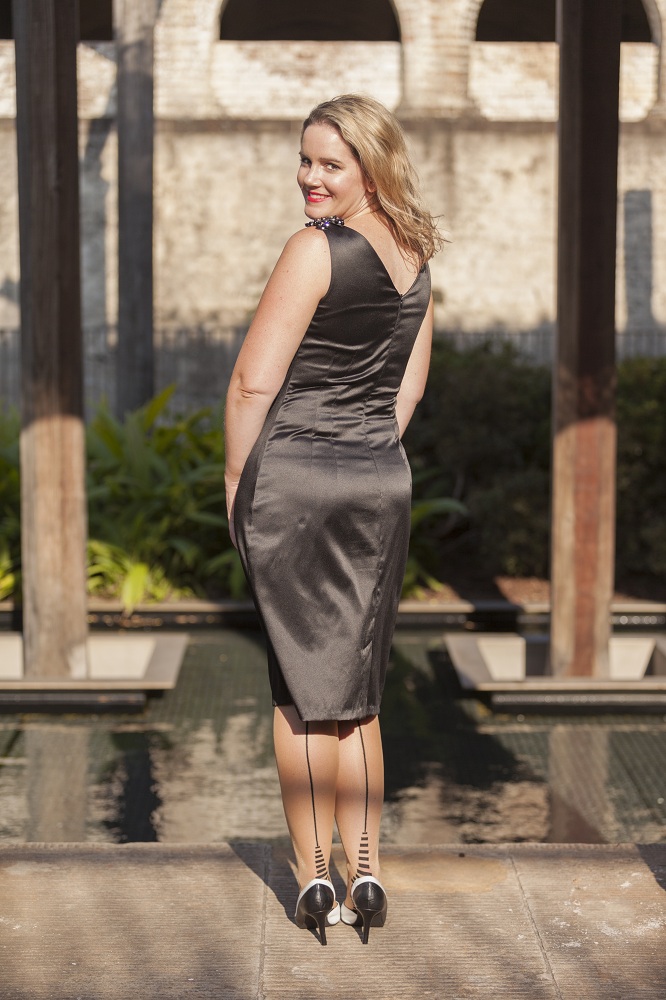 The pattern has a few different variations and one of them is bows on the shoulders. I do love the image on the pattern envelope but I feared the bows would looks a bit too much in my fabric, so I used a couple of beaded motifs that I bought from Pitt Trading one year when they had a stall at a local craft fair. They have the best range of trims going. I finished off the dress with a slip stitch hem and then took it out for drinks with my girlfriends in town.