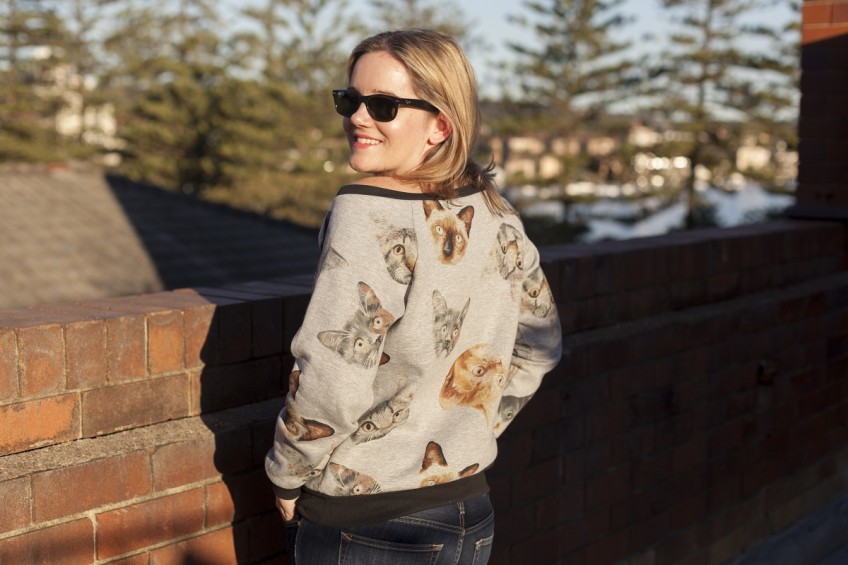 What defines a crazy cat lady? Is it if you have several cats, maybe 2 or more? Or could you be a crazy cat lady when you only have one cat but you think they are awesome sauce and treat them like part of the family? I only have one cat Maisie, and if my love for her makes me a crazy cat lady, well I'm going to own it! She's been my constant over the past 5 years and loves me unconditionally…even after having her shipped across oceans from Scotland to Australia, which even the bravest moggy would hate.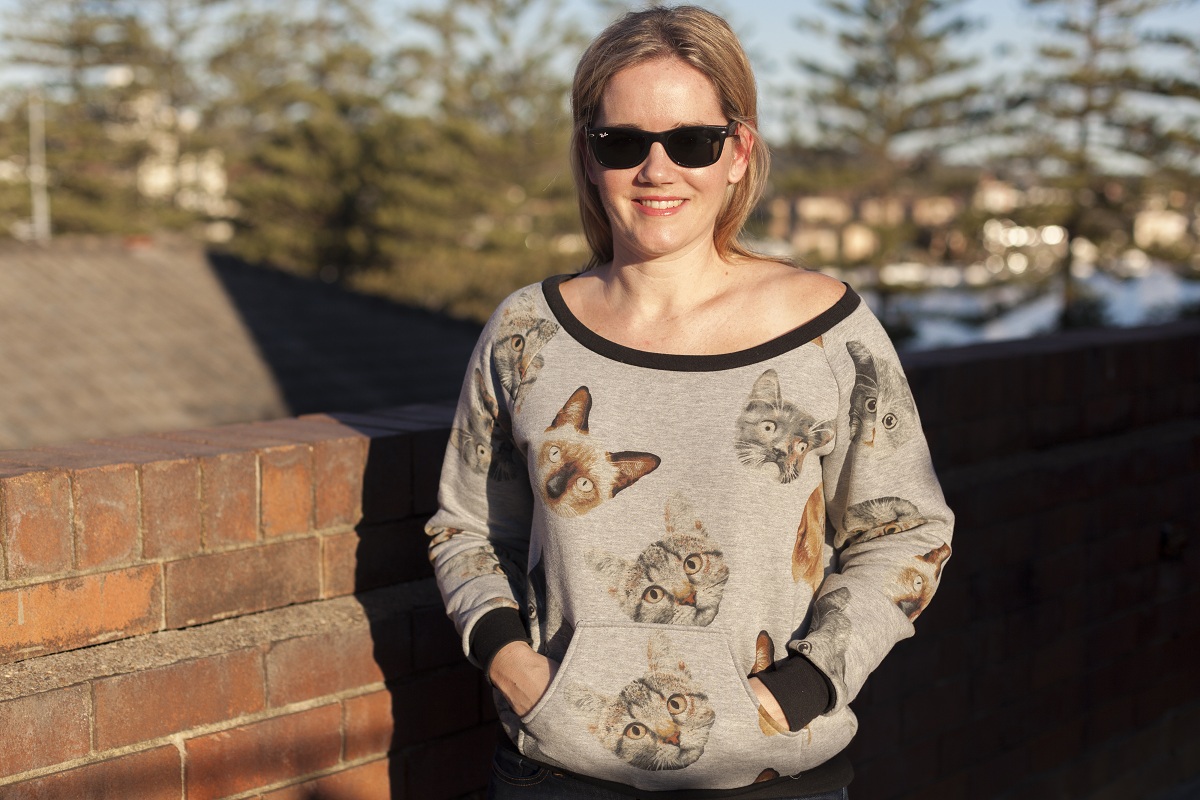 I have a bit of a habit to attach myself to items that are cat themed, but thankfully in most cases have some self-control and keep on walking. This is not one of those cases. When I saw this fabric in my local Spotty I had to have it. I was on the hunt for polar fleece material anyway to make up a couple of sweaters to wear around the house now that Winter is well and truly arrived and this one is just outrageous. Yes, headless cats are slightly creepy, but they are cute headless cats.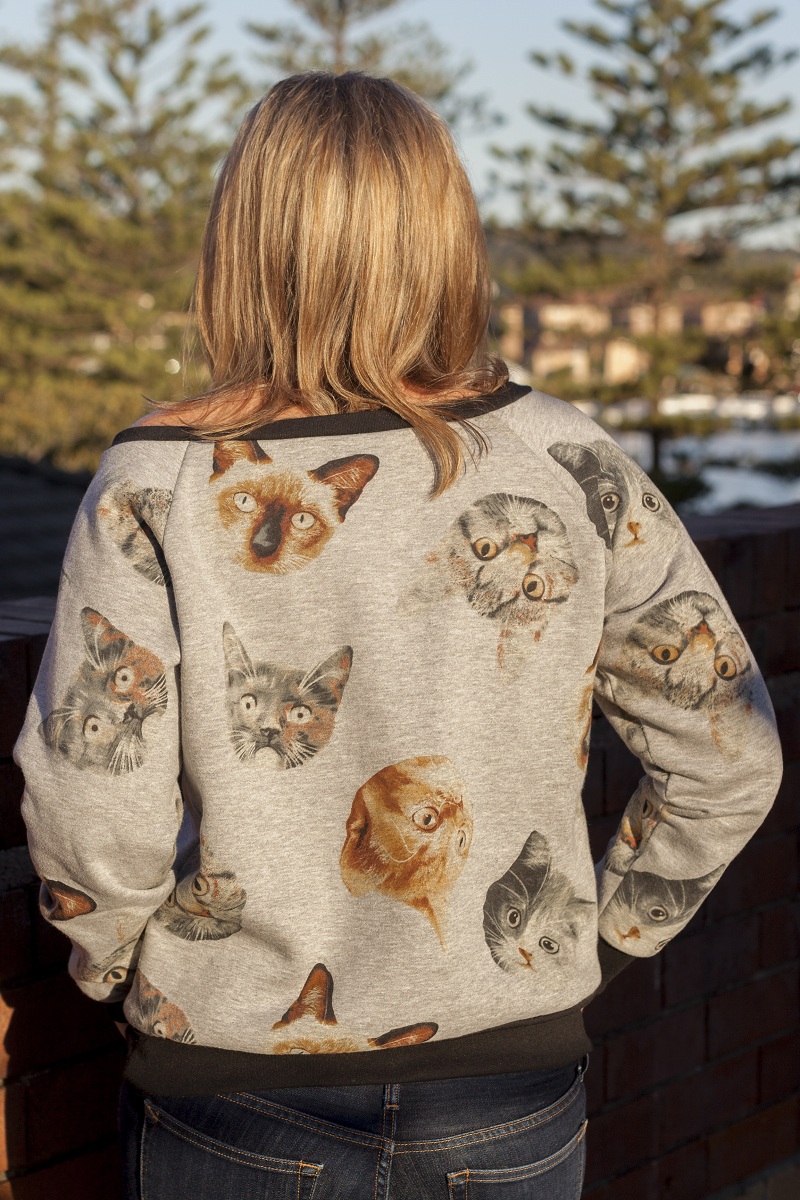 I used Kwik Sew 3892 to knock up the sweat top and cut it out in a size small. I opted for this pattern as I like raglan sleeves on sweat tops, I just find it more comfortable being looser around the armholes. I bought a rib knit in black as the contrast for the cuffs and neckline. This is exactly what it is on the tin and easy to pull together. Given the loose style and fabric with a slight stretch I didn't do any kind of alterations to it. I was mindful when I cut it out that the cats were positioned in the best way, like no cats heads right where my boobs were. I also cut out the front pocket so there's one cat smack in the middle.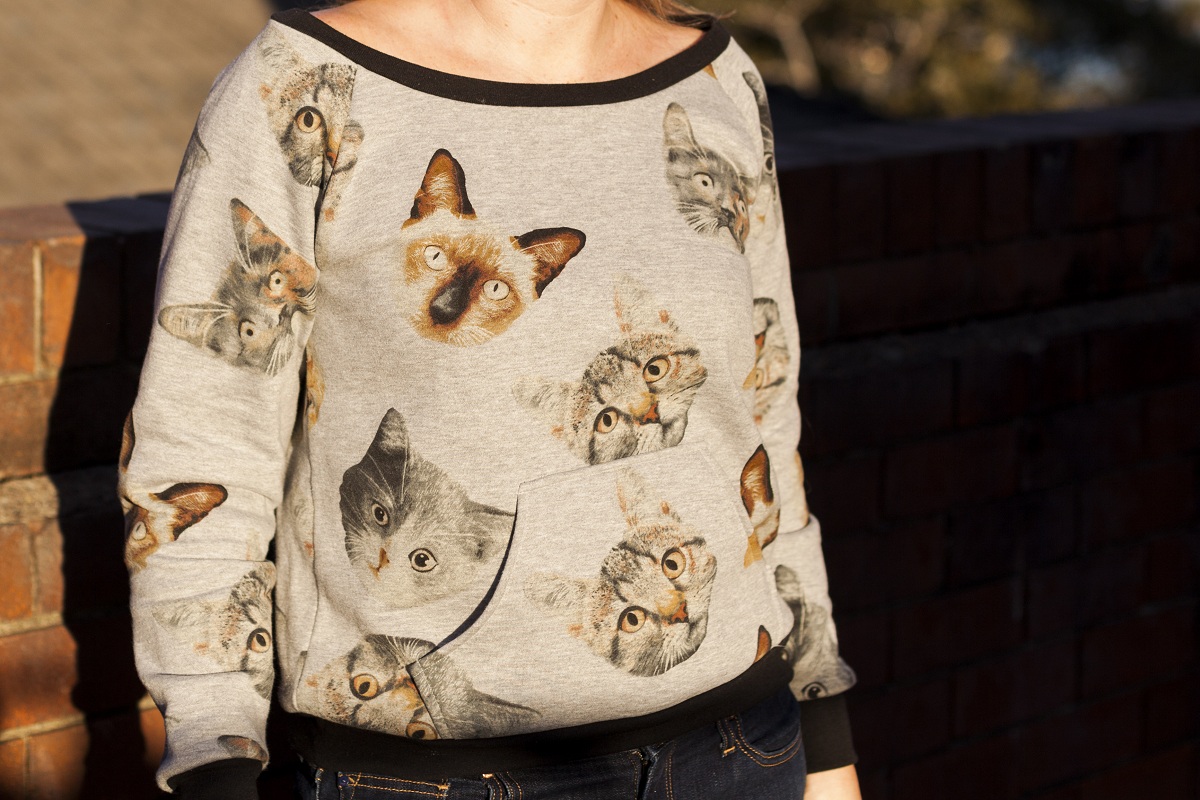 I finished off the seams by over locking them in black and then I was done. It does feel like the neckline on it is quite big (the pattern does say 'wide boat neckline') and I can't imagine it's happened due to stretching as the fabric had little stretch and had to adjust to the ribbed neckband anyway, so I think it is just the style. I tend to wear it off he shoulder anyway, so I can have a bit of a flash dance moment.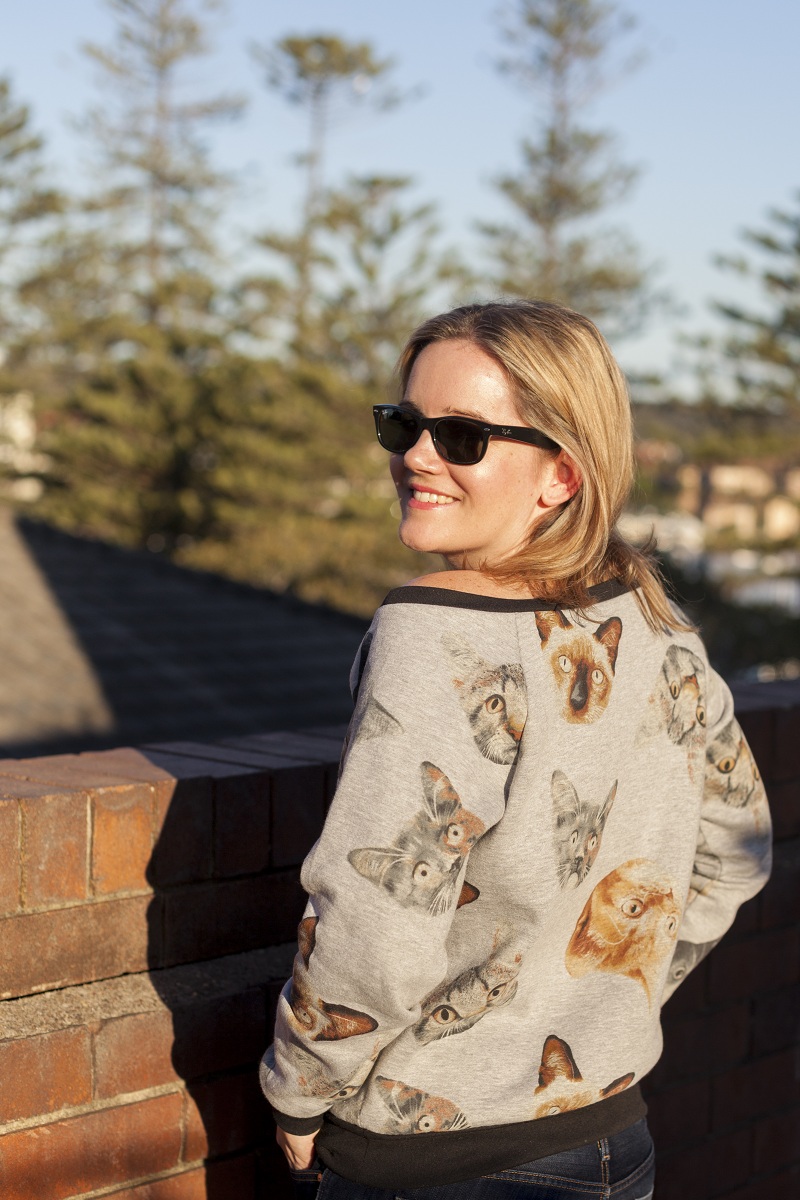 I think it took me about 3 hours from start to finish – gotta love a quick make!