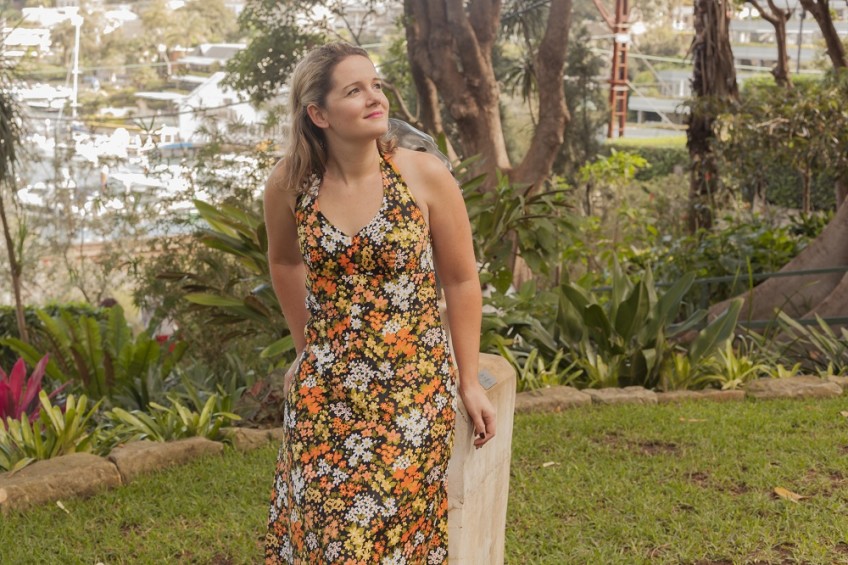 About a year ago one of my lovely friends gave me boxes of old patterns and fabric that her aunty no longer wanted. When my friend mentioned she was giving me the boxes I was pretty excited to find out what I would uncover. It's like a sewer's Christmas! There was a stash of great vintage fabrics, from the looks of things mainly from 1970' and 1980's. Some fabrics still had tags on them with the date and amount of fabric – thank you! The vintage patterns in the box were also right up my alley in terms of style and sizing so lots to get stuck into. I didn't get the chance to sew up from the stash until earlier this year (when it was warmer!) and decided to use a 1970's pattern with 1970's fabric….seemed like it could be a good starting point.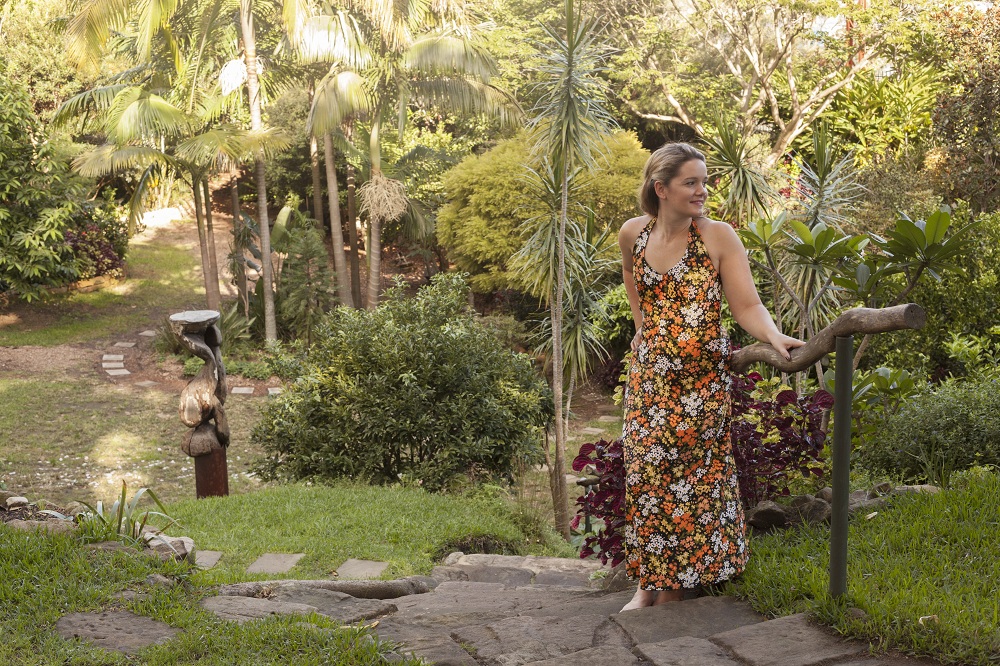 There was a lot of Style-branded patterns in the stash. I actually remember buying this brand when I was really little and my mum has a few in the sewing room too. I guess they just fell out of favour and went out of business or was bought out. Maybe around the same time sewing seemed to disappear off the radar when I started seeing haberdashery and fabric sections in department stores closing and the local haberdashery stores, such as the one my parents bought my school uniform from, going out of business. Thankfully sewing has been making a comeback in the last decade and I have loved getting back on board.
I chose the Style pattern below as my first dress from the stash. Thankfully it was roughly my size – a touch too small but I graded out at the hips to accommodate this. I used one of the polyester fabrics in the stash that had a bit of stretch to it. It was only 90cm wide as most fabrics produced in the 70's were, so it was a squeeze to get all the pattern pieces cut from what I had. I actually ended up having to make the dress a little shorter than the pattern suggested to ensure I had enough fabric but I don't mind the length as I'm on the shorter side for maxi dress patterns anyway and I liked the idea of it not dragging on the ground if I wore flats with it which I typically would.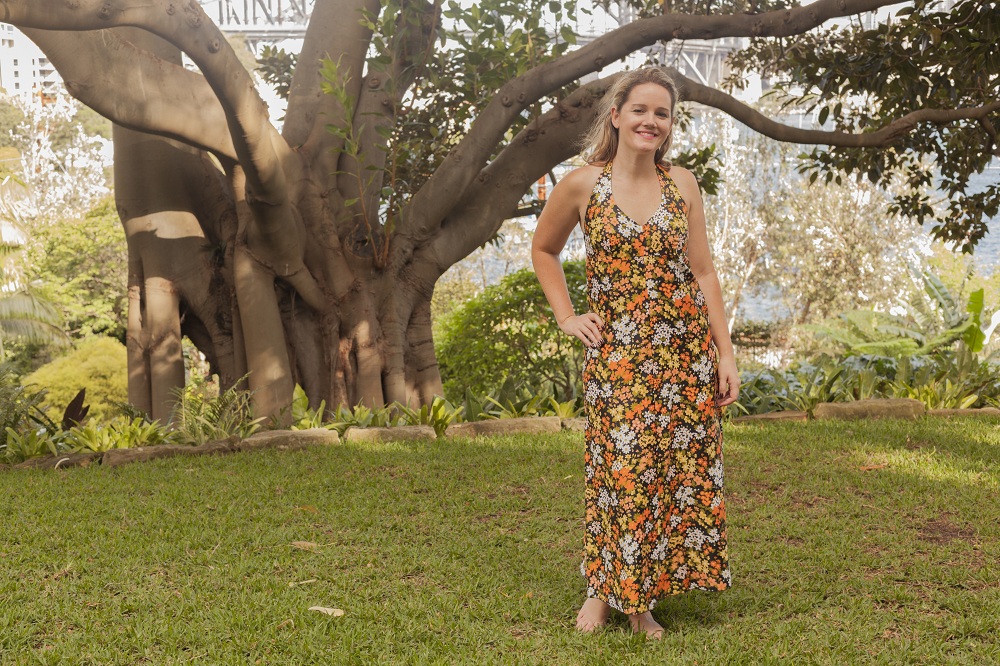 The pattern is halter neck and a suggested a snap closure on the back of the neck but I opted to do tie ends instead so you can adjust the fit if need be. I just drafted a pattern piece for the straps that was about 15 cm long and the same width of the neck pieces and then just sewed them on to the end. You end up constructing the top exactly the same when than if you had done a button closure instead of necktie pieces.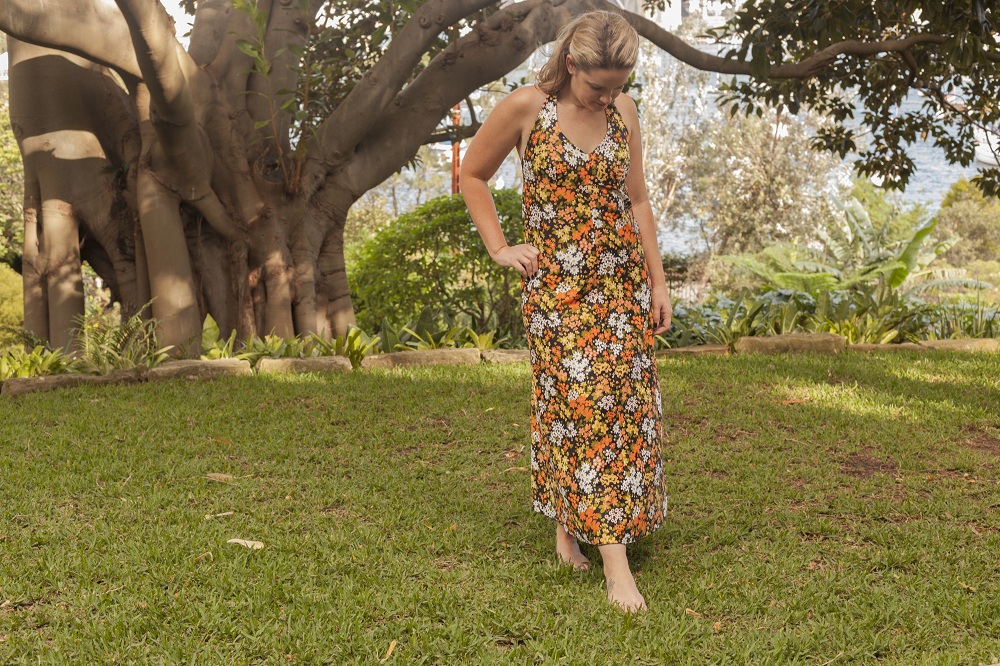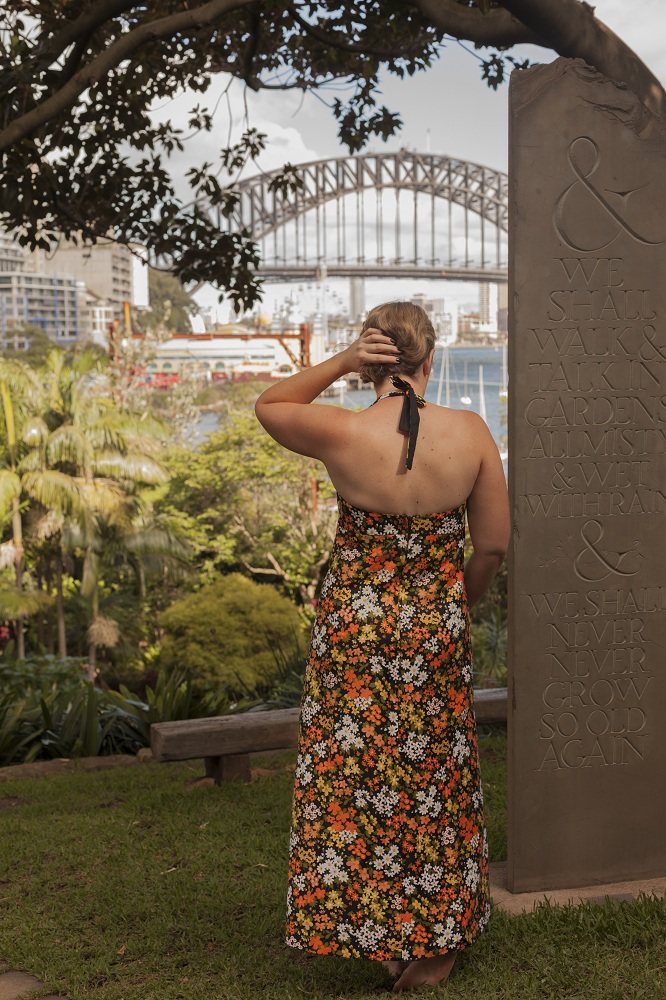 I used a black cotton voile for the lining of the bodice and the skirt is unlined. I didn't do any alterations to the bodice but if you did ever sew this pattern up, know that it's not for big busts so alterations would be required for boob accommodation. I finished off the dress with an ordinary zipper down the centre back. I was going to do an invisible zipper but thought I'd stick to the era and sew an ordinary one. I actually find them more fiddly to sew given how used to working with invisible zippers I now am. Because I had to lose some length due to running out of fabric I couldn't really afford to do much of a hem so I re-introduced myself to rolled hems. I don't do these very often but I quite like the finish it has on dress hems. I might be persuaded to do them more often given the results I've gotten the last couple of times.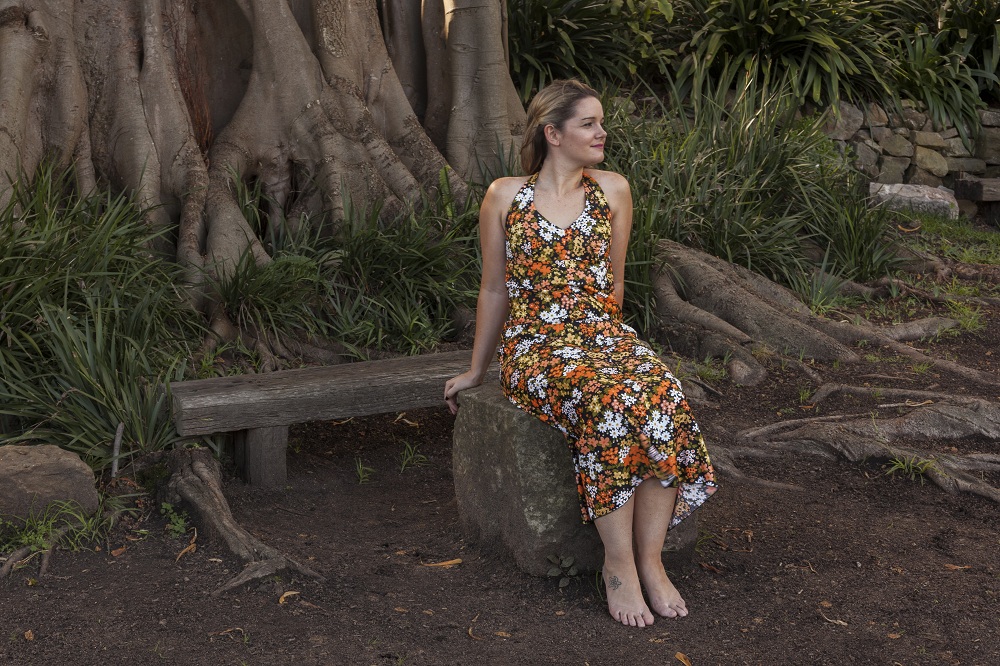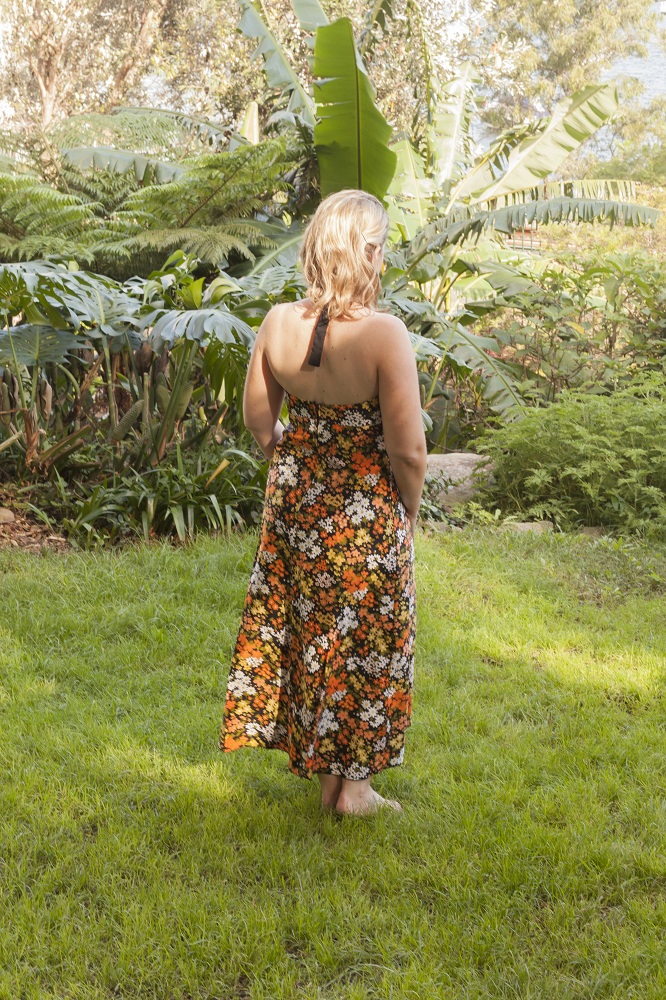 This dress is well and truly in the back of the wardrobe at the moment given the cooler temps in Oz at the moment but I'll be showing this one off come Summer.