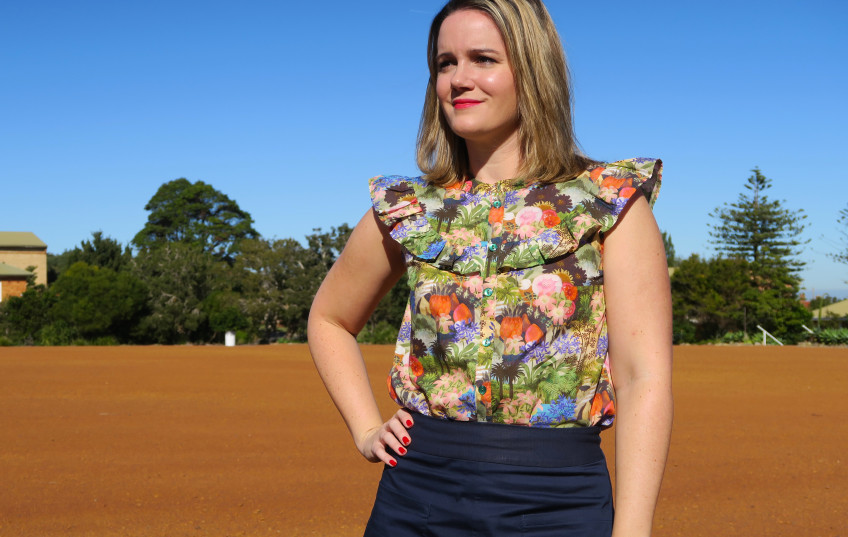 Finally the weekend, yay! Catching up on life admin this morning before heading out to the Manly Food & Wine festival. I should be finishing off my uni assignment, but I'll save that piece of happiness for tomorrow. It's not due until Monday, so plenty of time right!? I'm doing post graduate studies in marketing and really enjoying it. But studying on top of full time work makes every assignment and exam just feel like homework from work. I'd much rather just attend class and do my readings, and just pass the subject without having to do anything else.
This is the first time I've made and blogged about Republique du Chiffon's sewing patterns. I had been spying on them for a long time on social media and quickly fell in love with the feminine aesthetic. It's a French brand, and it certainly has that French vibe going on. I spotted the Suzon blouse pattern and had to have it. I love me some frills. I waited ages for the English version of the pattern to come back in stock. Whilst it's a pretty simple pattern to make up and I'm sure I could have figured it out without needing instructions, I just wanted to err on the side of caution. I'm also not a fan of PDF patterns as an alternative option. I know they have a place in sewing, especially when you want instant gratification. But I can't stand having to tape the sheets together, and also can't be bothered having to get to a photocopying shop to get it printed out in shop size, which just adds to the price. It's not to say I don't ever buy them, as sometimes there's just no choice. I also much prefer sewing patterns on tissue paper than using thick copy paper. That is partly because I prefer cutting out my pattern pieces using pins instead of pattern weights, and pins are a bitch to get through photocopy paper. Anywhoo, I digress. The English version of the pattern became available and I snapped it up.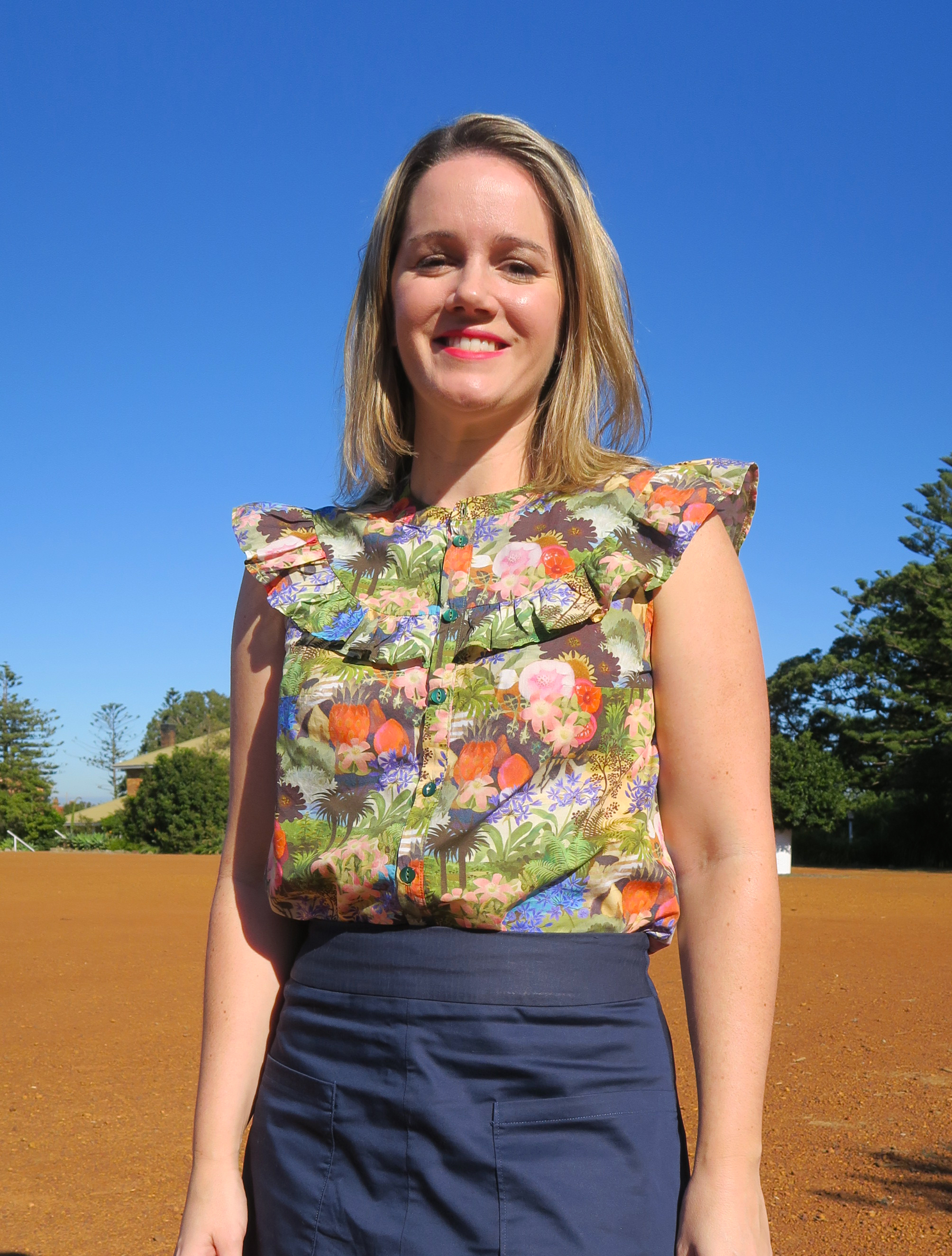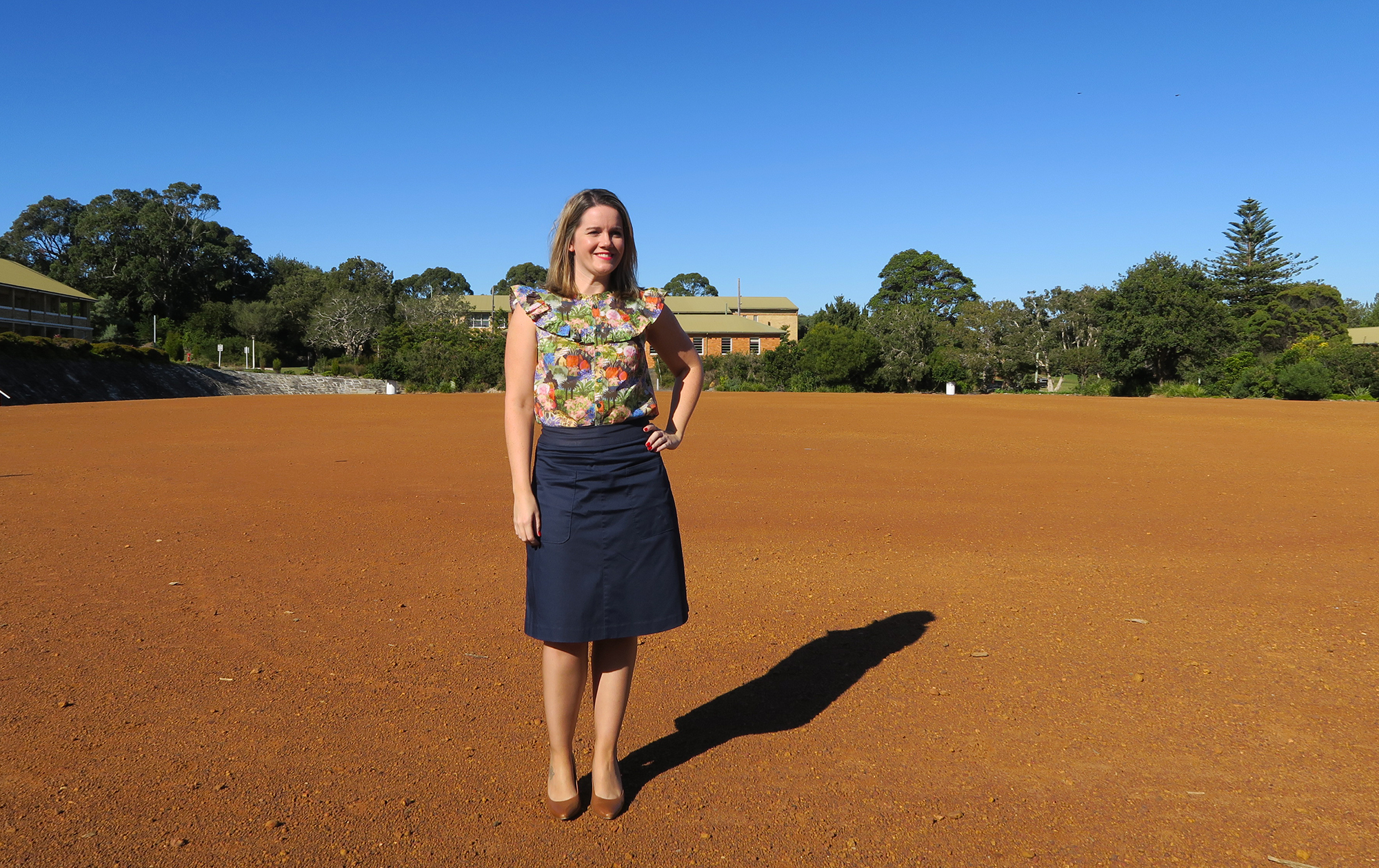 For this blouse I snapped up some Liberty tana lawn from The Fabric Store. I never stop loving using Liberty tana lawn. It makes the making process all that much better. Especially with shirts and blouses. I cut out the blouse in a size 40 based primarily on my bust measurements instead of waist and hips. Thankfully this size turned out pretty well for me. It's a pretty straight up and down blouse and doesn't shape too much in the waist, but that suited me for this blouse s I wanted something looser.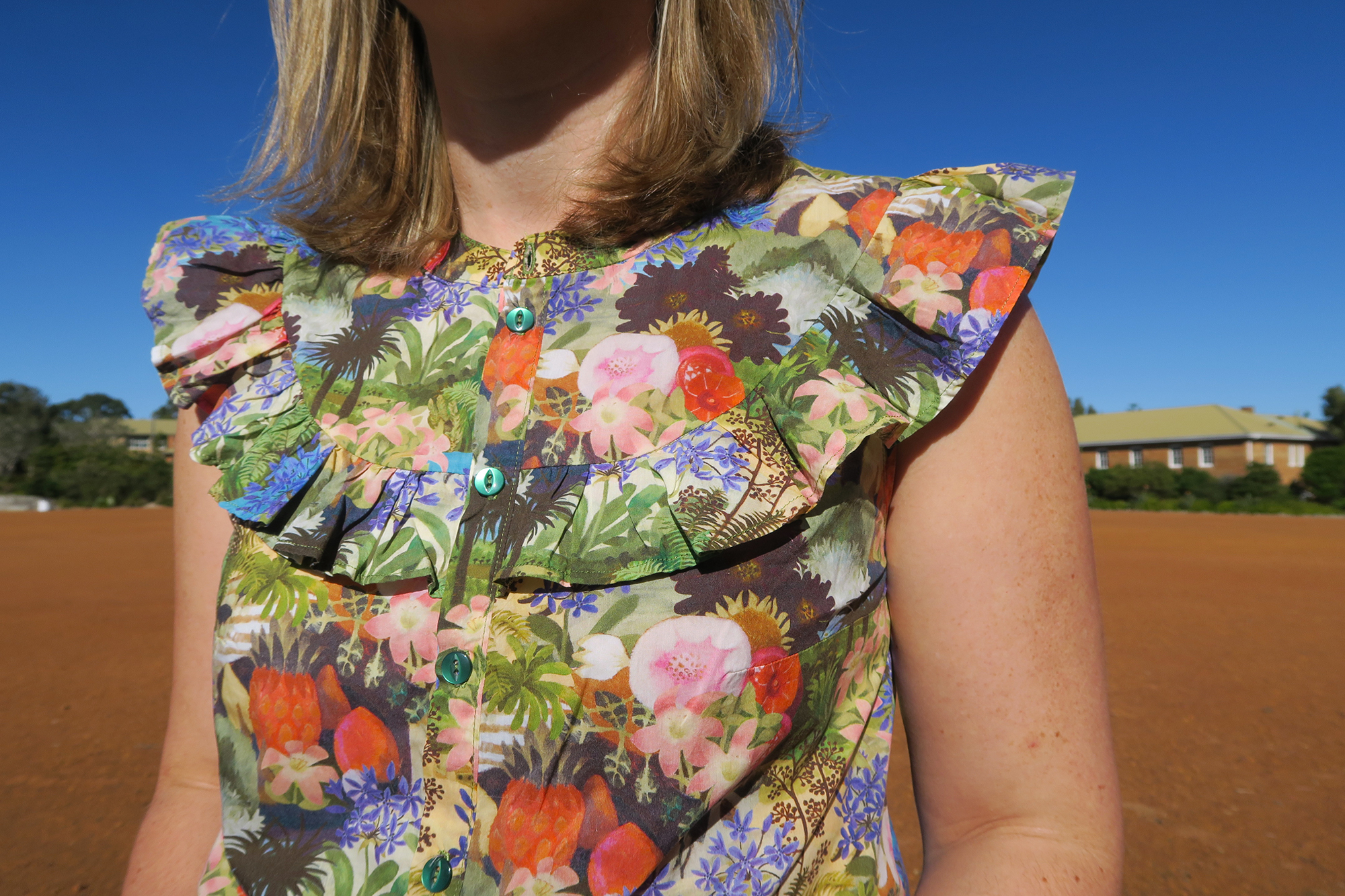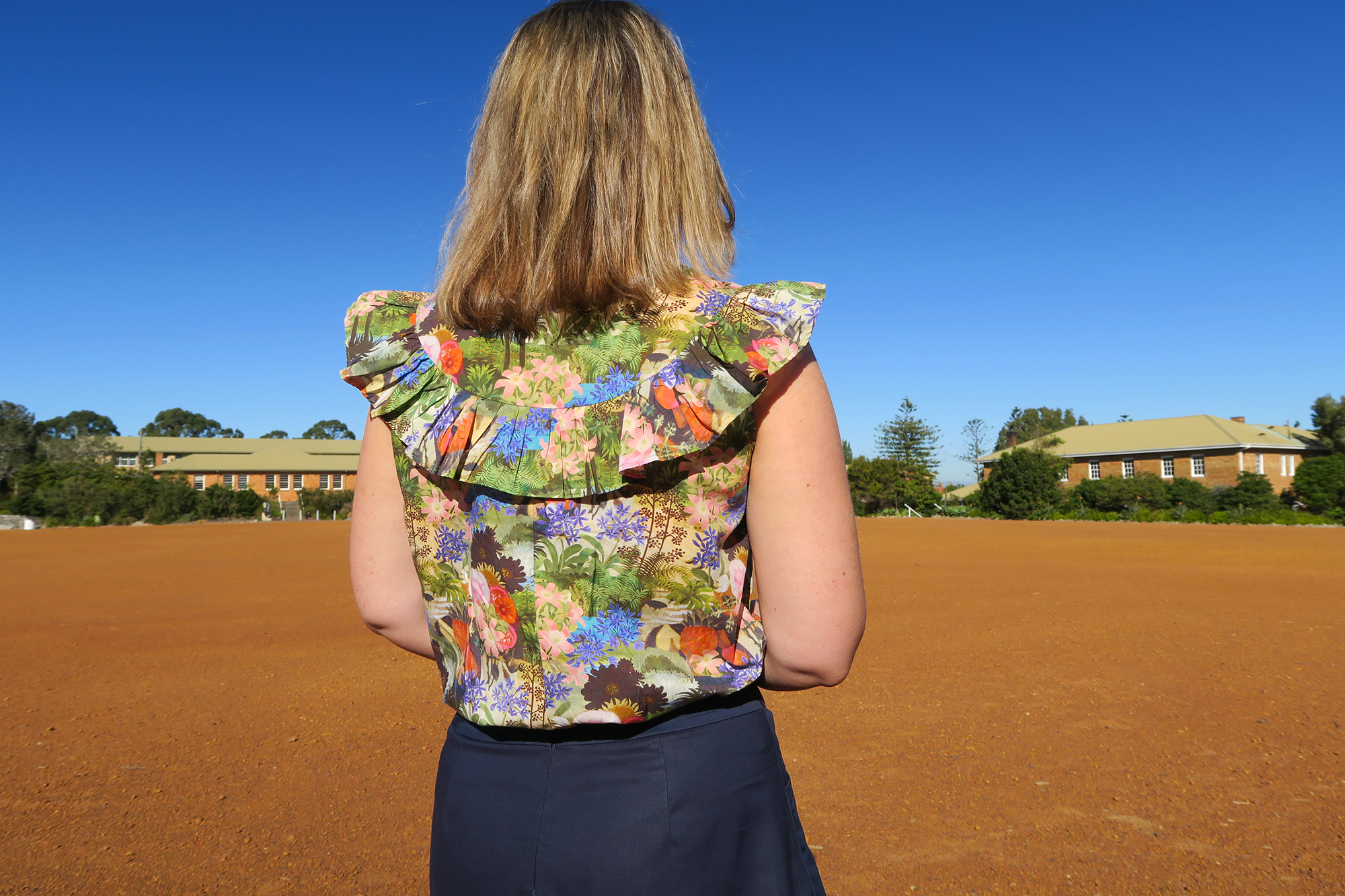 The instructions weren't as thorough as what I am used to with the big 4 pattern companies, but the illustrations along the way are good enough that it's easy enough to follow along. And if you've made blouses or shirts before, you realise there is only so many ways it can be constructed. The arm holes are finished off with bias binding using the main fabric. You could elect to use purchased bias binding if you don't want to use up so much of the main fabric in making the binding. The mandarin collar was a little trickier to get right. I'm lucky in using such a busy print, where the construction isn't perfect the mistakes are well hidden!
I love how this top turned out and I will be making another of these. No doubt in fabric pulled from the Liberty fabric stash.