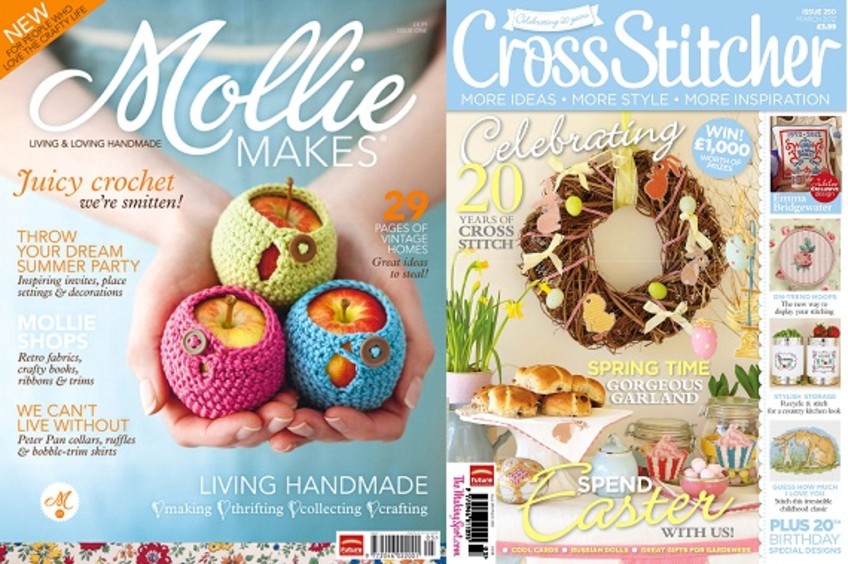 I have a confession to make. I am a little obsessed with UK magazine publications. Not all of them....but pretty much any magazine that has something to do with craft, stitching, quilting or sewing. The obsession started when I was living over there as pouring over these magazines made up for the fact I didn't have a sewing machine when I lived in Scotland for two years so I instead enjoyed reading about sewing and crafting without actually making anything. It's been 3 years since I lived over there but I still without fail each month go online and purchase single copies of many of the magazines I loved living over there and ones that I have popped up since. You can buy some of them here in the newsagents, but they are often a month or two behind, hard to get and it can still work out cheaper buying directly from the UK.
I dont know if its just me but it feels like Australia is a bit starved of good craft and sewing magazines aimed at a younger audience. I buy Dressmaking with Stitches occassionally but I feel it doesn't really appeal to my sewing aesthetic.Likewise with the quilting and crafting magazines. The USA produces pretty good magazines with the likes of Threads and Burda Style, but I haven't bought them too much given the expense of my already burgeoning UK magazine habit.
Because sharing is caring, I wanted to give you a run down on some of the UK magazines I buy. I get them as single issues from myfavouritemagazines.co.uk. I really should just get a subscription for a couple of them, given I buy them without fail every month...one of these days I will get around to it!
Mollie Makes
Mollie Makes came out when I was living in the UK and I just love the gorgeousness of this magazine. If i'm honest I dont make a lot of things (too much sewing - so little time!) within the magazine but I love looking at the beautiful images of people's homes, crafts and inspiration. Mollie Makes describes itself a contemporary craft magazine, which is spot on. So many funky ideas to be inspired by! The magazine usually has a mix of different crafts in it - needle felting, crochet, sewing, quilting, and jewellery making...so something for everyone. I've kept every copy I have ever bought of this magazine as its one of those maagzine that doesn't really feel like it dates and you can go back to prevous copies for inspiration.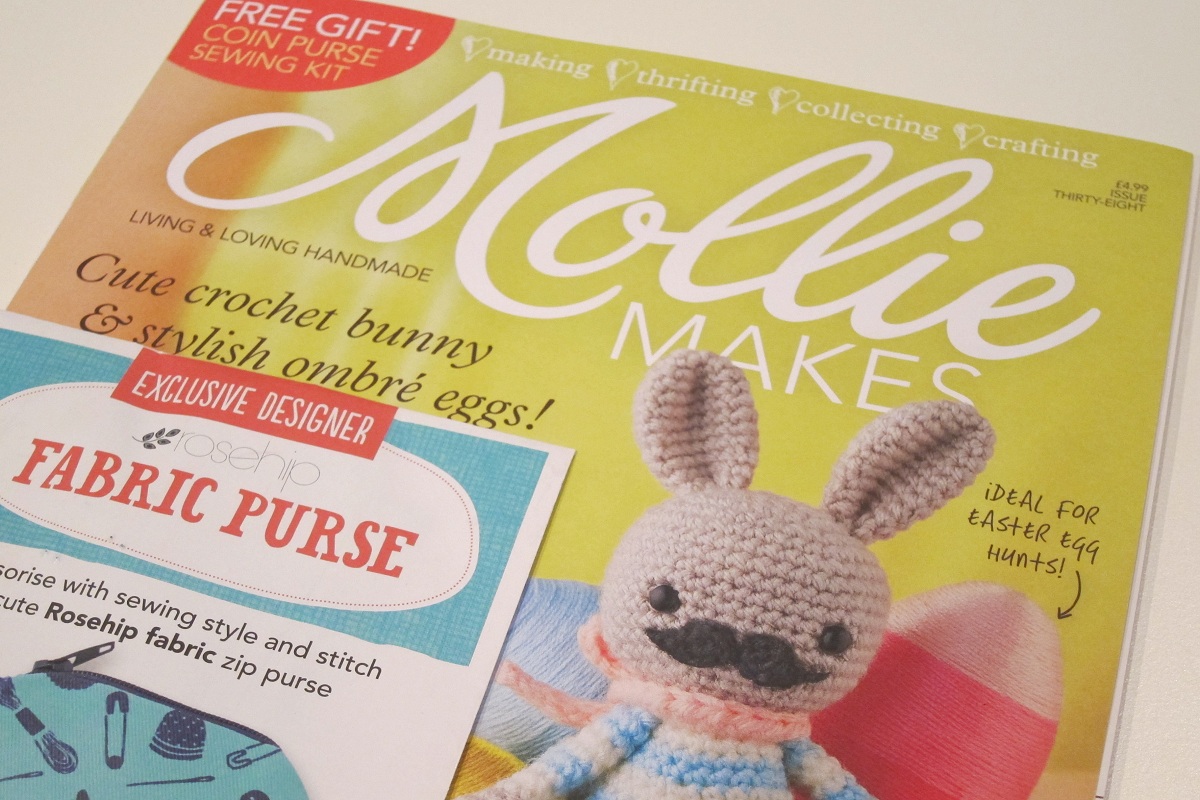 Cross Stitcher
I've been cross stiching on and off for about 7 years after deciding that I needed to take up a hobbie that I could do on airplanes given I cannot sleep a wink and the UK-Australia flight is a torturess 23 hours. I really dont feel it gets any easier no matter how many times you do it! There are plenty of cross stiching maagzines around but I like this one the best as I think it has the most modern designs. None of that naff landscapes and floral bouquets. Some of my favourite designers often appear in the magazine too, including Emily Peacock, Felicity Hall & Jacqui Pearce. Cross stitch is a great introduction to embroidery and it really is easy to get started with. Every issue of this magazine also has a few pages at the back showing you how to cross stitch too if you are a newbie.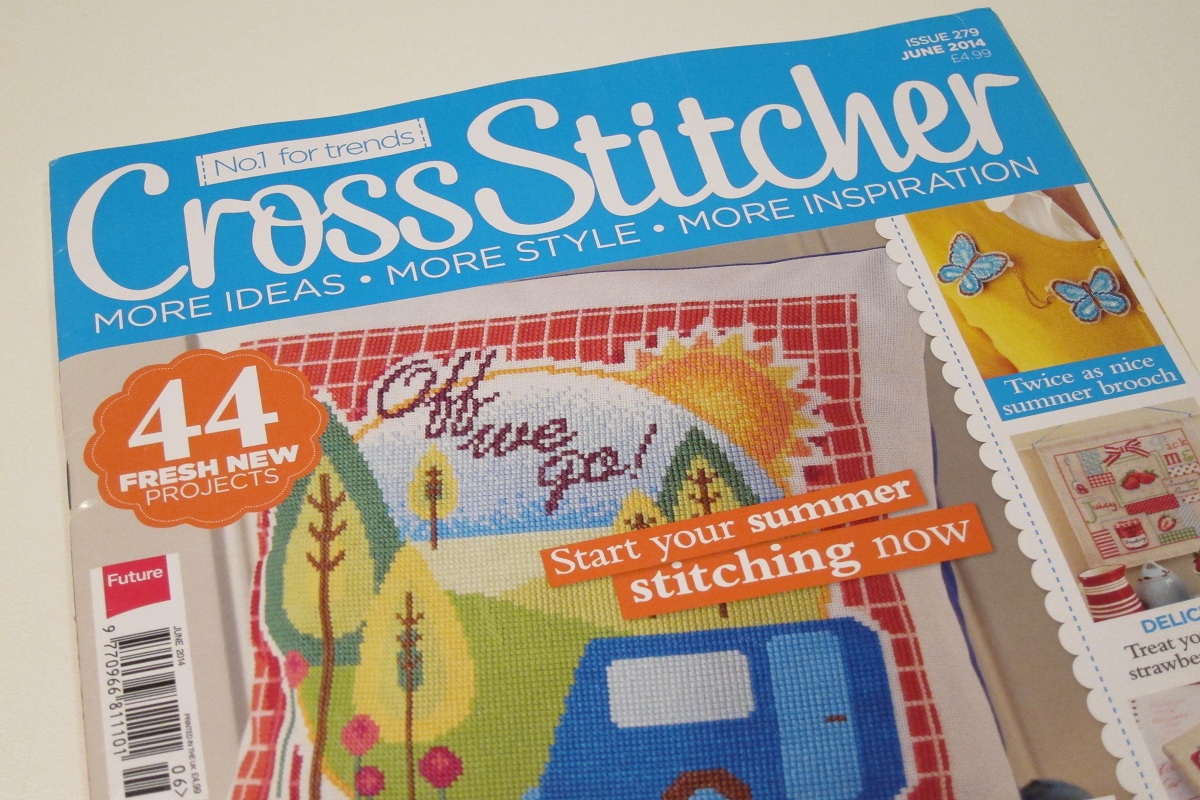 Simply Crochet
Simply Crochet magazine is pretty much what it says on the tin. As crazy as it sounds I dont actually crochet (yet!) so I have only bought a few copies of this and they sit in my place waiting for the time I can sit down in front of Google and learn to crochet. Everyone who crochets says its not hard, but its just been finding the time to devote to learning how at the expense of not sewing. This magazine has a mix of clothing and homeares for you to crochet and at all levels so I know it'll come in handy soon. The designs are modern and colourful, two of my favorite things. If you want to make something that isn't just baby booties or granny square blacnkets then give this magazine a go.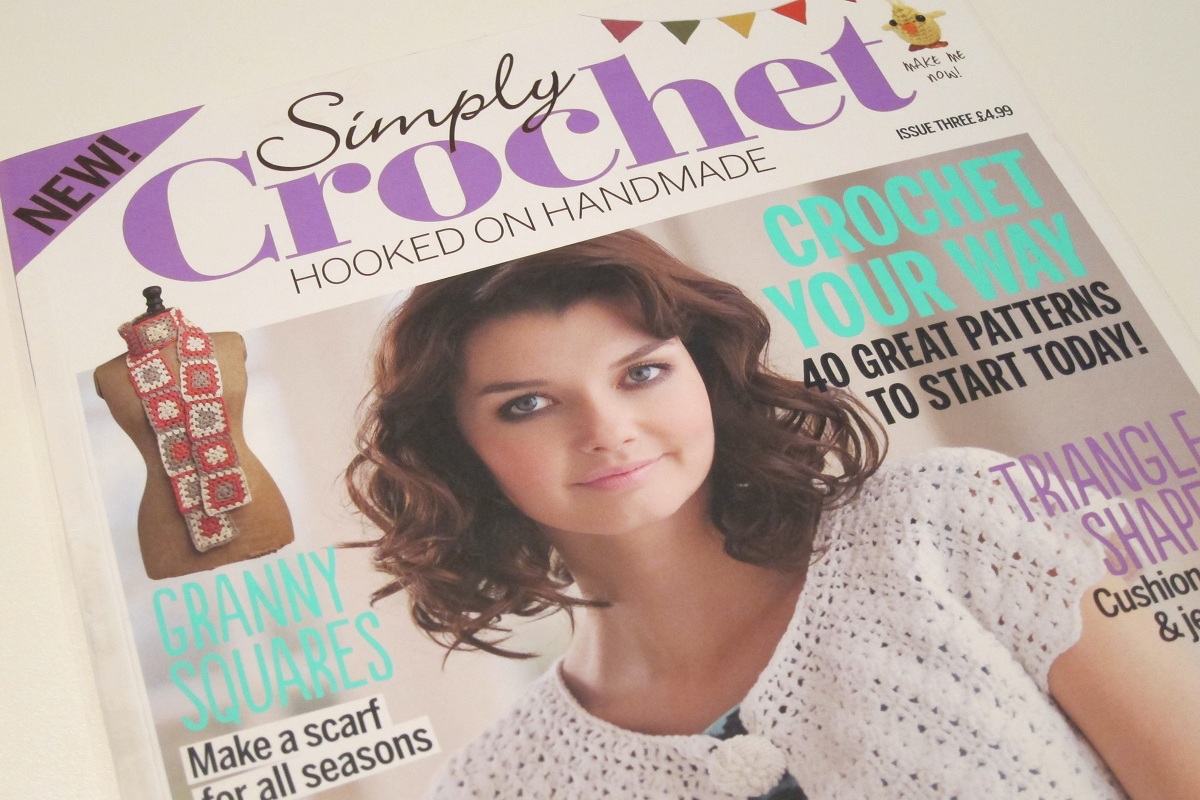 Love Patchwork & Quilting
I do love quilting. The only reason I dont do more of it is that I dont need dozens of quilts around the flat. I make small number of quilts to sell on my online store so I can keep up with my quilting love and also know that they are enjoyed by people all over the world. This is my favourite quilting magazine that I've seen. It has fresh modern quilt designs and also options for quilting homewares items too. They also highlight new fabric ranges whic hare dangerous on the wallet. This is a great magazine for a beginner quilter as the designs are more simple than overly complicated.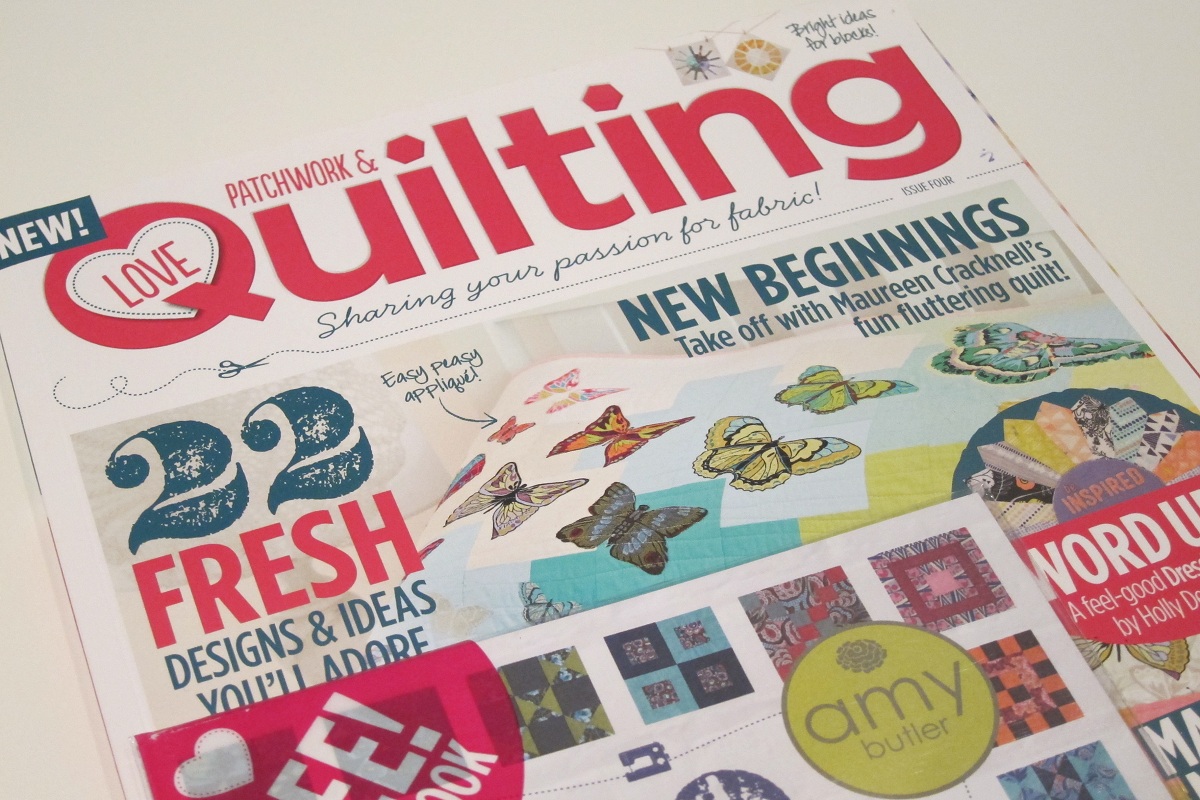 Hoopla magazine
This is a newbie on the market that is all about embroidery...not just cross stitching. It's only at its first issue but I fell in love with it as soon as I saw it. The project on the cover it totes cute! It has a lot of how to guides in it for all the other stitch varities too. Seriously, who knew there were so many! I'm yet to try one of the projects in the magazine, but the cover design will be first on the list.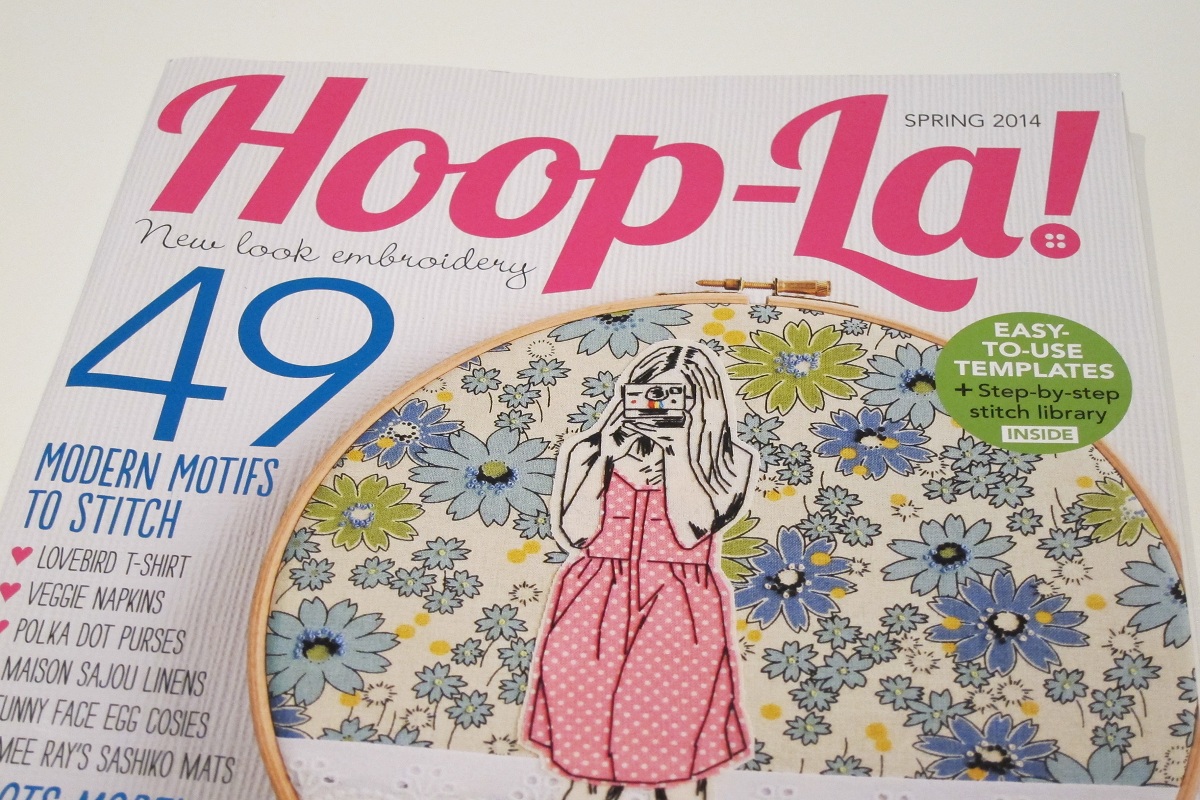 And a few more worth checking out....
Here's a few more I buy time to time which I think are worth a look see:
Sweet magazine - for lovers of baking and sweet things
Vintage Life magazine - for lovers of all things vintage
Mollie Makes Home - another Mollie Makes title focussing on home decor
As a thank you to my lovely readers I wanted to give away a few copies of some of these magazines which I will pop in the post and send to you wherever in the world that may be. All I ask is that you comment on this post and let me know your favourite craftty magazine or one that you have heard is good and I will pick a winner at random. The winner will receive the copies below, which I can attest too are fabulous :)