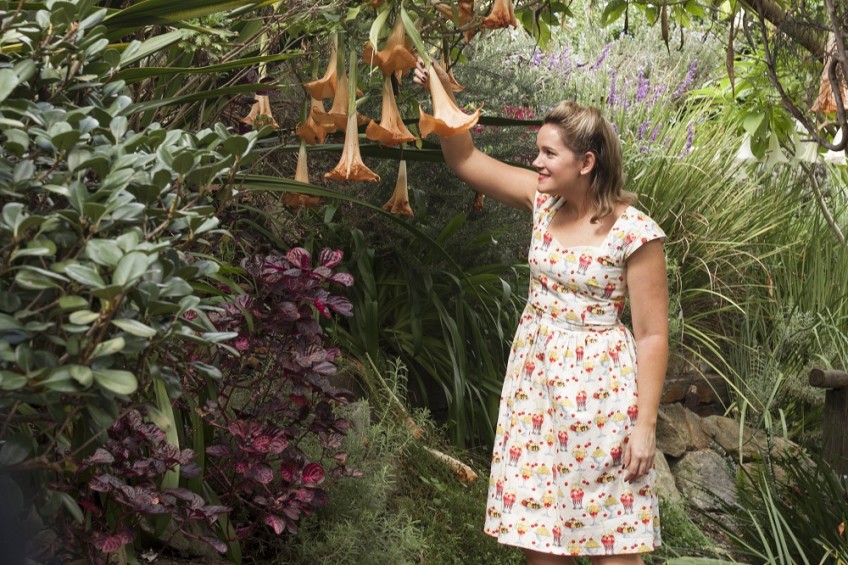 Every now and then I like to just completely rip off a dress I have seen because I can, because I sew. It's one of those moments as a sewer that I truly love; I see something I like so I make one for myself. Often for a lot less money too. I saw this cute Bernie Dexter dress below online about 6 months ago and as soon as I saw it I knew I had seen that fabric before and that the dress itself looked distinctly like the Sewaholic Cambie dress which I had on my sewing to do list for some time. So quickly putting fabric and pattern together I got to work on making my own.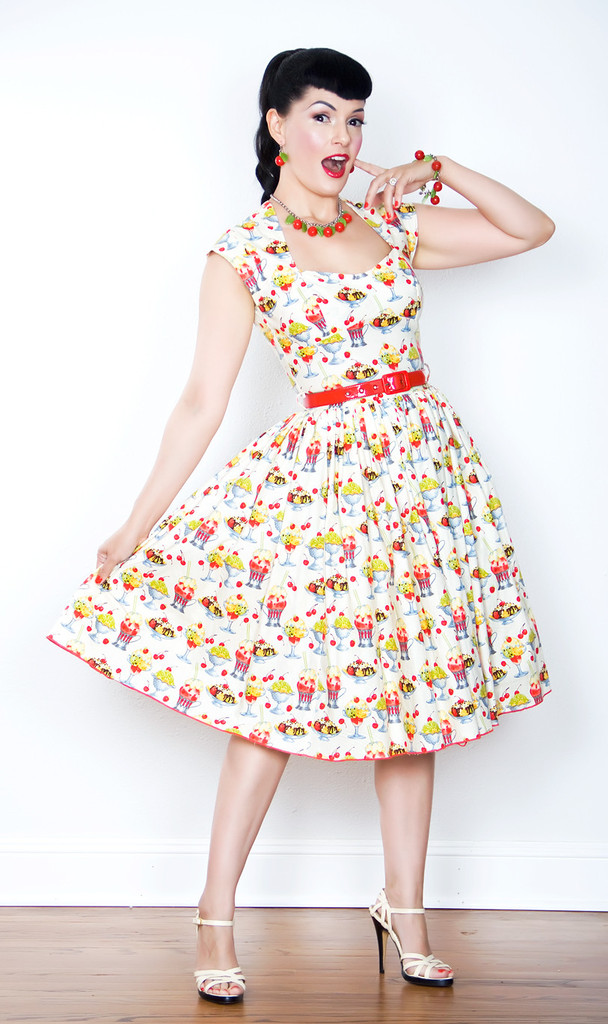 The fabric is Michael Miller's Ice cream sundae fabric. I'm not sure if that's the official name of it but if you look up that name on Etsy, you can get yourself some if you are so inclined. It's not exactly a 'blend into the crowd' fabric but I'm not one for plain fabrics. Everyone needs a bit of colour in their life, am I right or am I right?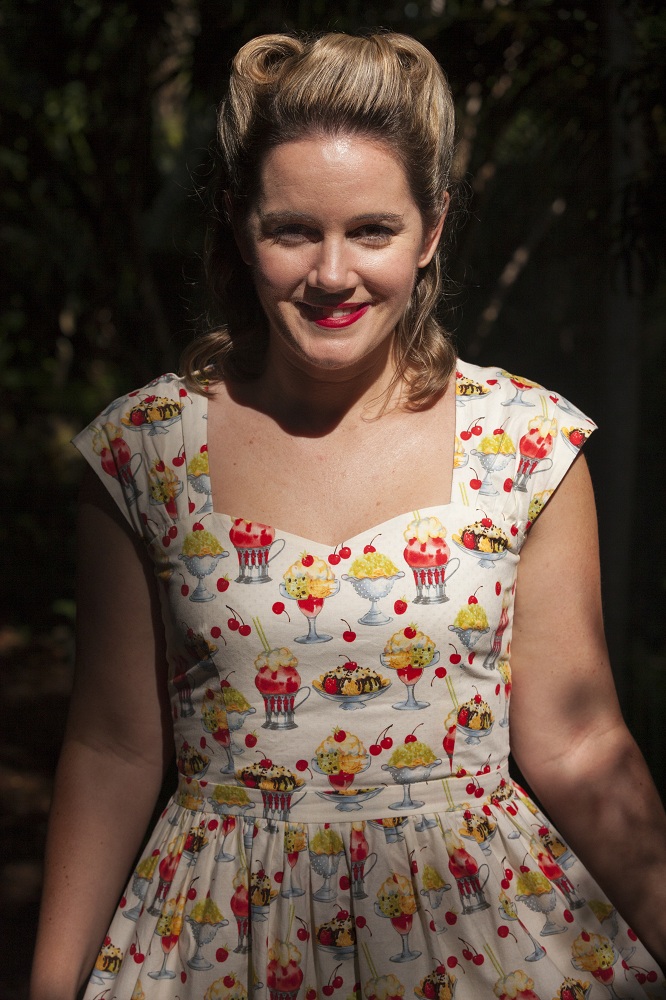 I picked up the Sewaholic Cambie dress pattern on Tasia's website and got crackin'. The dress is a fitted, fully lined dress with a sweetheart neckline and built-in cap sleeves. It has a narrow waistband and a choice of skirts, I opted for the gathered skirt. It also has pockets on either skirt option too. The Sewaholic webite says it works well for pear shaped figures, and I would agree, it's a very flattering dress style.
I cut out an Australian size 10, which is a US size 6. I have used Sewaholic patterns before when I made up the Lonsdale so I stuck with the same size. I graded out a little at the waist just in case. I also added about an inch to the hem also so it would finish under the knee. It's the kind of dress that would look great with a petticoat, so it's better to be below the knee. They were the only alterations I made to the dress.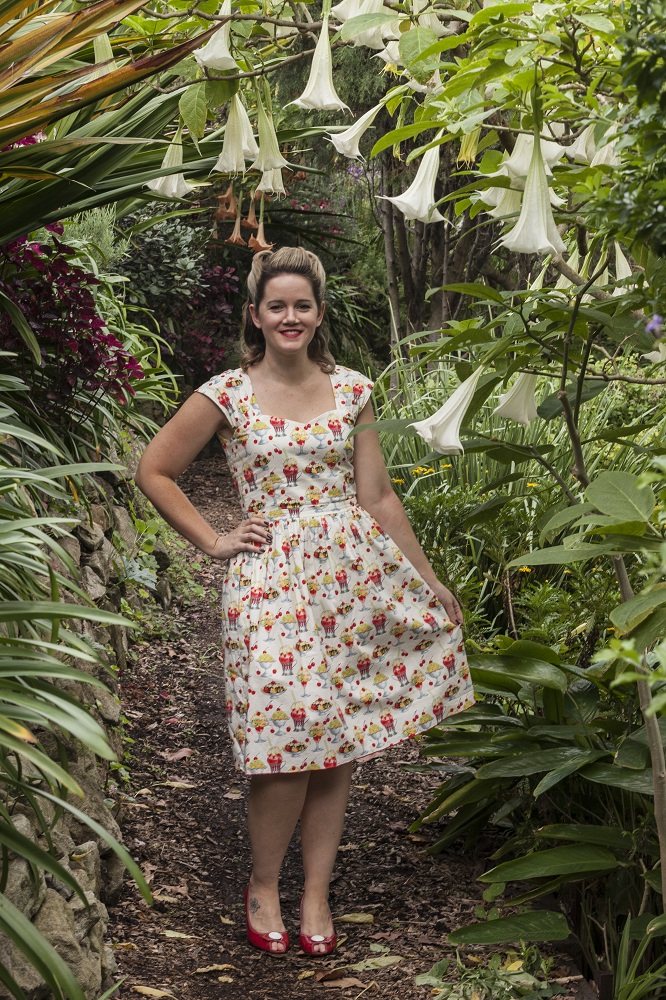 I used a lightweight polka dot cotton for the bodice lining as the quilting fabric would have been a little thick and I didn't want the pattern showing through on the front. I used the main fabric for the waistband lining and opted not to add interfacing to the waistband as it didn't really need it. In terms of fitting, I only had to take the bodice in a little more at the side seams near the bust and shortened the cap sleeves a touch, but otherwise the fit was great.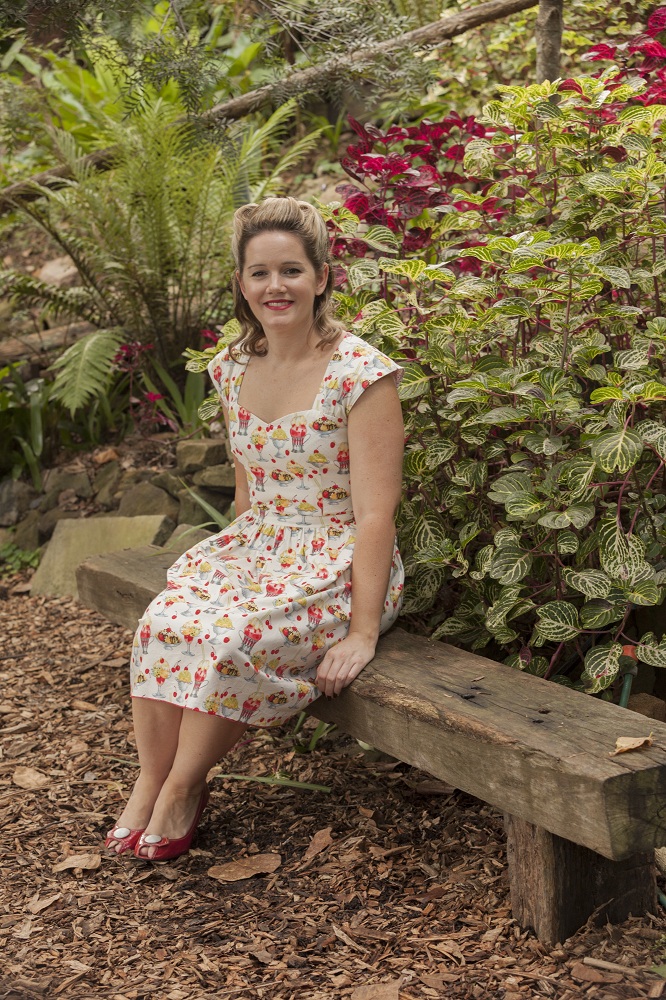 I finished it off with a red invisible zipper down the back and did a red rolled hem on the skirt which i love! I really should do more of those.
I'm really digging Sewaholic patterns and have bought the Minoru jacket pattern to sew up. I'm struggling to find fabric for it, but will keep searching. I've also bought the Belcarra blouse pattern so I can make up a couple of tops for work. It looks like a versatile easy option for work. Aaah so many sewing jobs on the list, and not enough time!