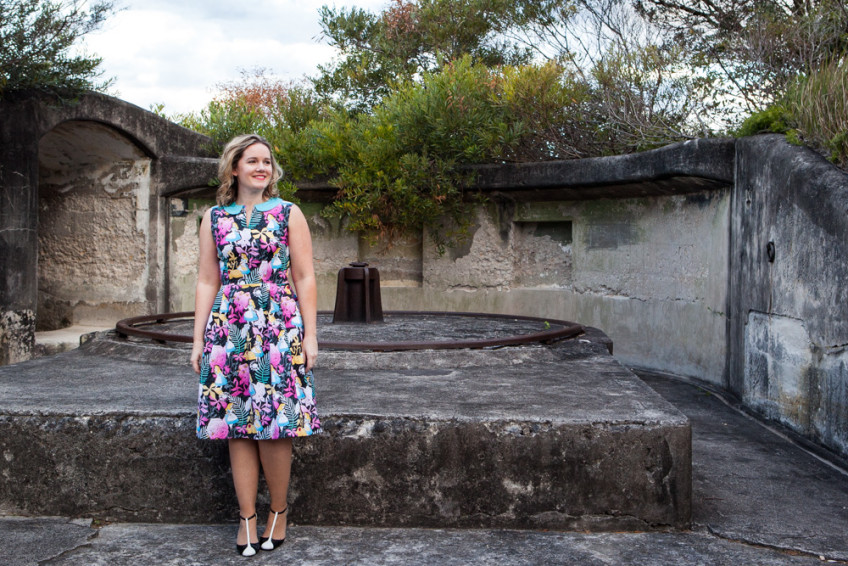 How is it almost August already? This year has flown by so far! I woke up bright and early this morning to watch the opening ceremony of the Commonwealth Games in Glasgow, Scotland. For those unsure, the Commonwealth Games is a smaller scale version of the Olympics in which countries within the Commonwealth can compete. Australia normally dominates because well, we are awesome. It is always interesting watching how countries showcase their national icons. I think my favourite of this Scottish ceremony was the huge dancing Tunnocks Tea Cakes. A food icon in Scotland. Hilarious!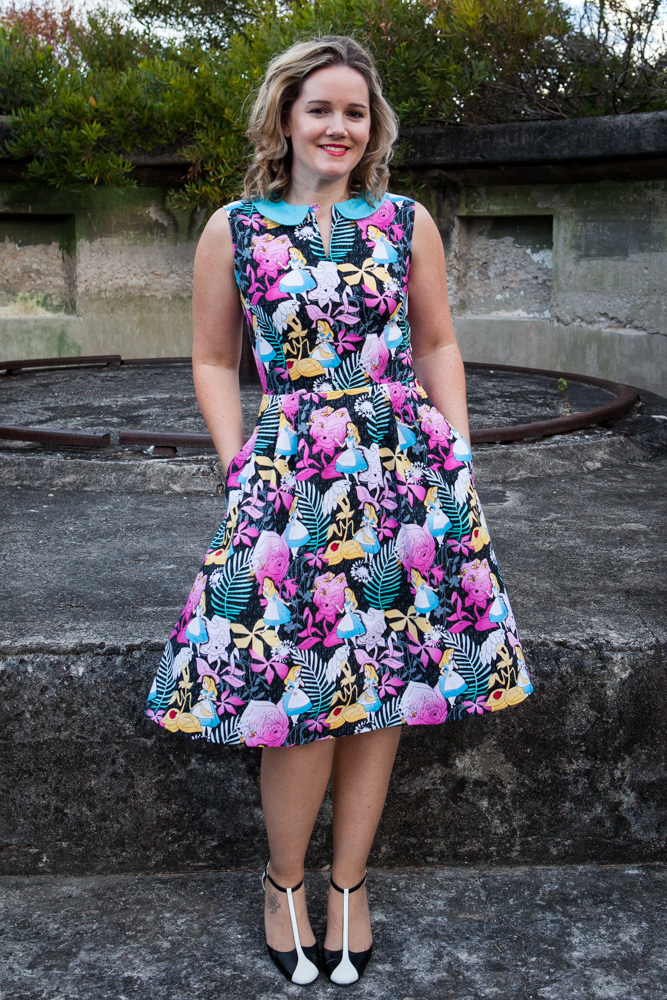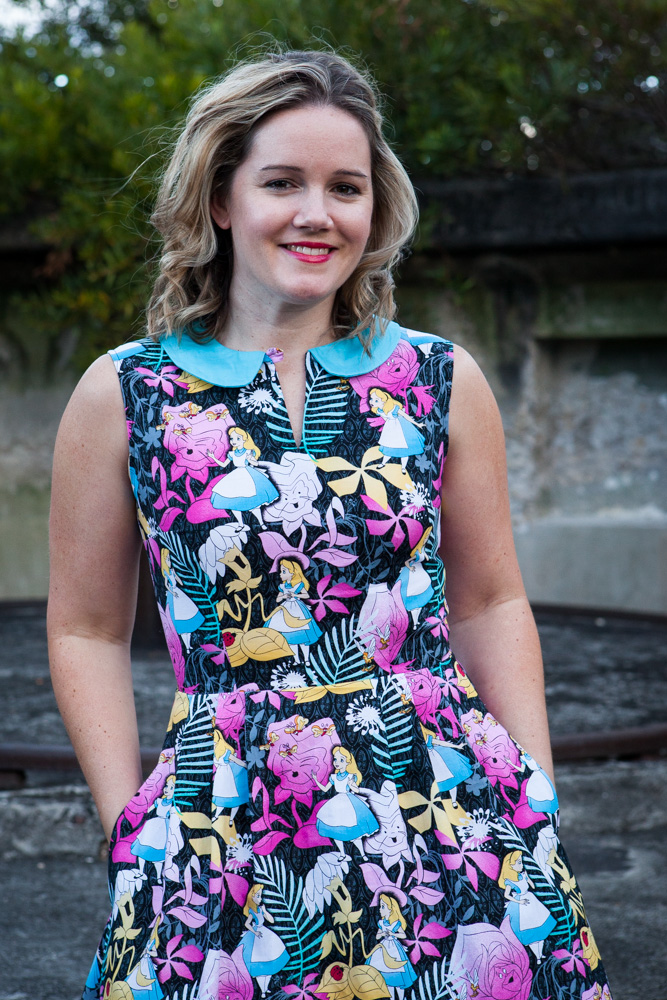 At least the one good thing about the year flying by is that it is getting closer to Spring/Summer in Australia and I can start thinking about Summer sewing makes. Not to say I haven't continued making Summery style dresses throughout Winter. This dress would be case in point! I can at least say that I made a coat, so I feel like I accomplished some Winter sewing. Hopefully I'll get the coat up on the blog before it is actually Summer. I made this dress because I couldn't wait any longer to dive into my big fabric stash I brought back from my Vietnam trip in April. Check out the fabric shopping here. The fabric is a cotton with Alice in Wonderland print. It's outrageous but I love it. Every time I look at the fabric I remember the experience of buying it. It was at the end of my trip and I had got so used to Vietnamese prices and bartering that I was trying to get it for less than $4 a metre as I thought that was expensive. I quickly had a reality check on real fabric prices when I got back to Australia.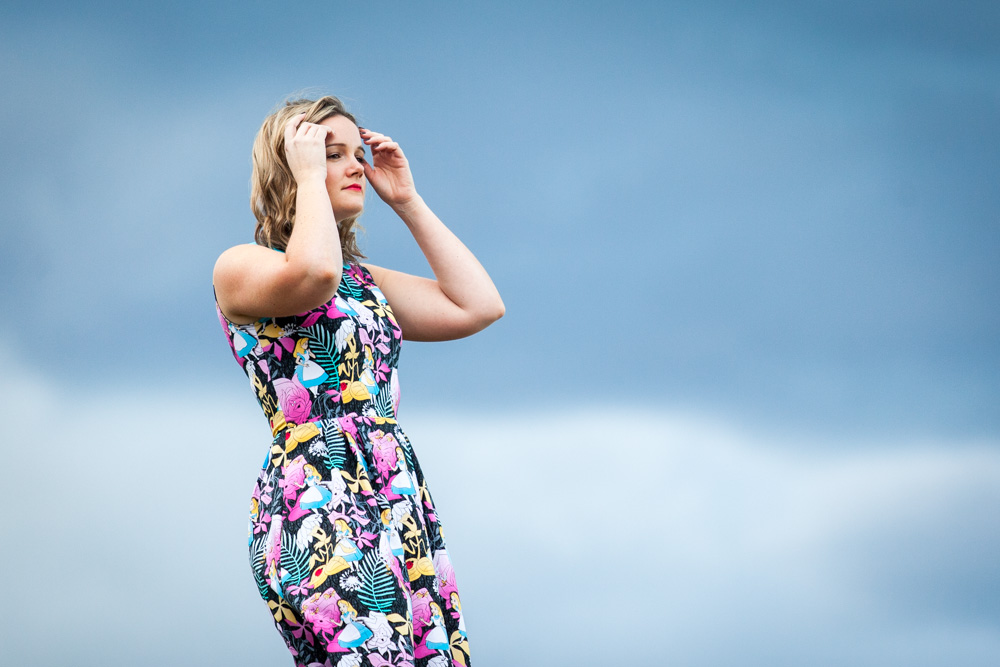 I used pattern Simplicity 1419 for the dress which is one of the Lisette patterns. I've always had great success with this line of patterns and they are definitely worth a look in. The pattern has a full pleated skirt, sleeveless (although you can do a short sleeve) with a peter pan collar. I opted for sleeveless so I can easily wear cardigans over it as cap sleeves are sometimes a bugger to fit under a cardigan without them all scrunching up. I took a bit of a risk with this one and cut out a size 10. I normally err on the side of caution and do a 12 but I wanted this pretty fitted and at worst you can take out the seams. I find Simplicity patterns have so much ease you can afford to size down sometimes. I made no alterations to the pattern except added about 1.5 inches to the skirt when I cut it out so that it fell below the knees.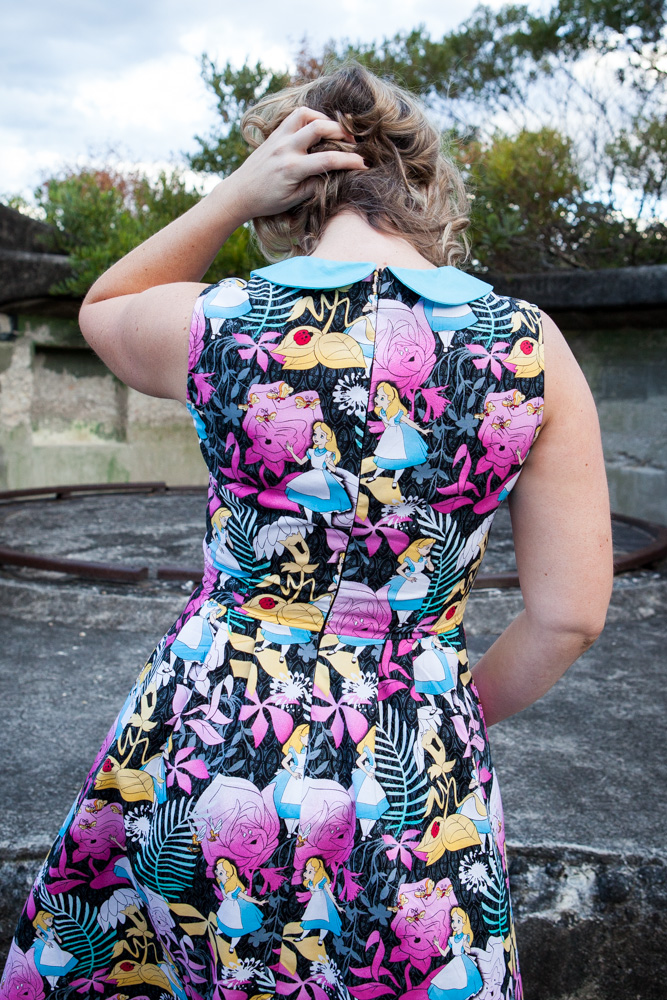 This was a great straight forward pattern to sew up and I think I actually got most of it finished in one day. I used black bias binding to finish off the arm holes and opted to use contrasting quilting cotton for the collar so it stood out amongst the crazy print. They give you a pattern piece to cut out the loop for the button hole on the neckline but I actually think a threaded loop would have been better and less bulky than the suggested way of doing it, especially if you are using a sturdy cotton. I found that the peter pan collar didn't sit flush down on one side either so I did a little bit of stitching underneath it to the bodice to keep it lying flat.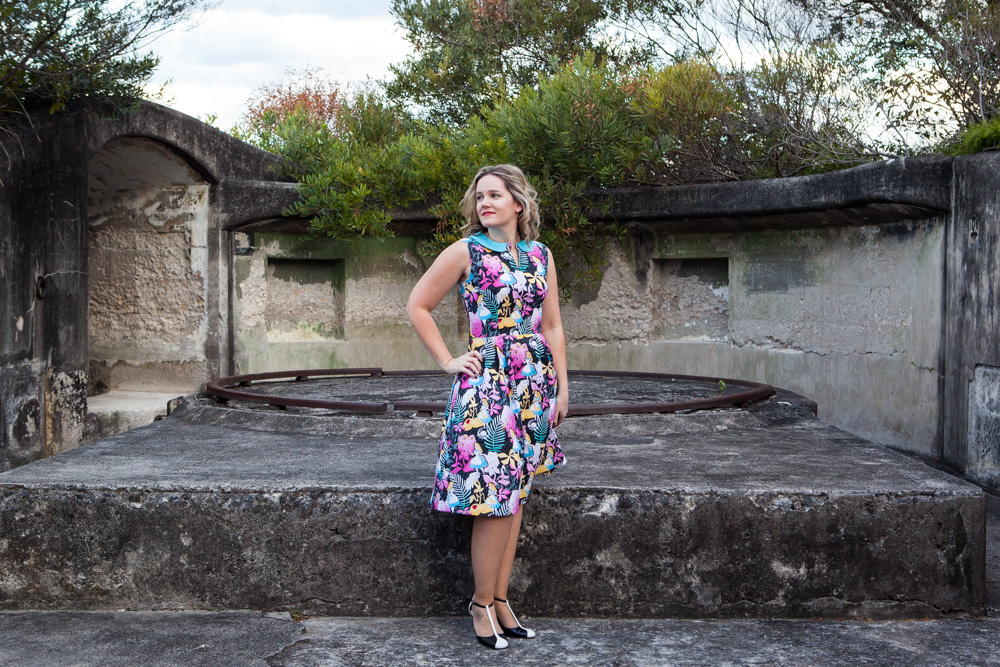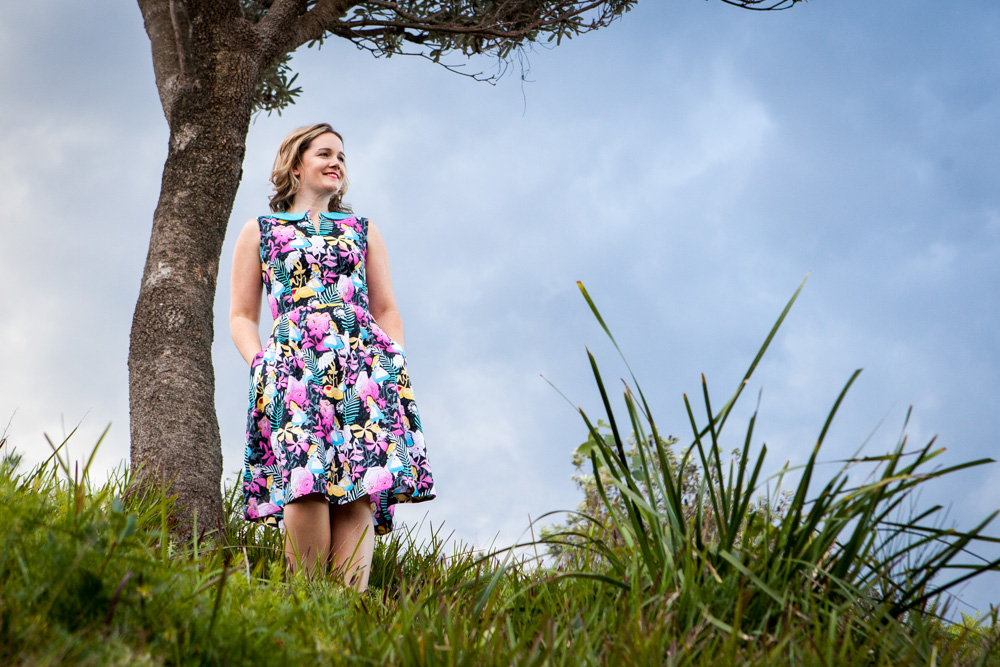 I think this dress would look fabulous with a petticoat underneath it….especially a hot pink one!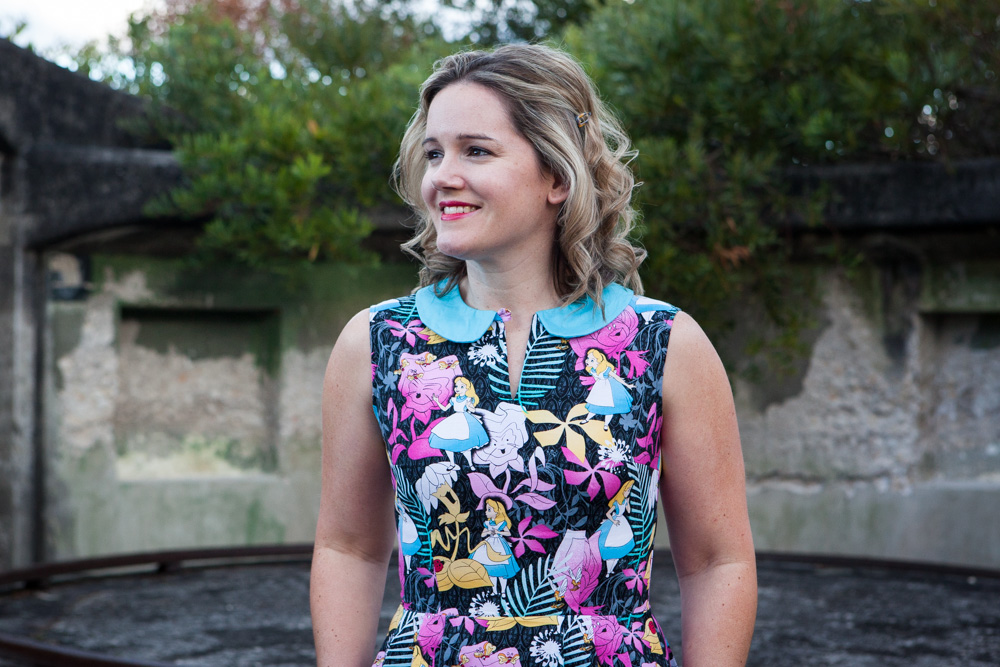 Photos by David Prentis Photography