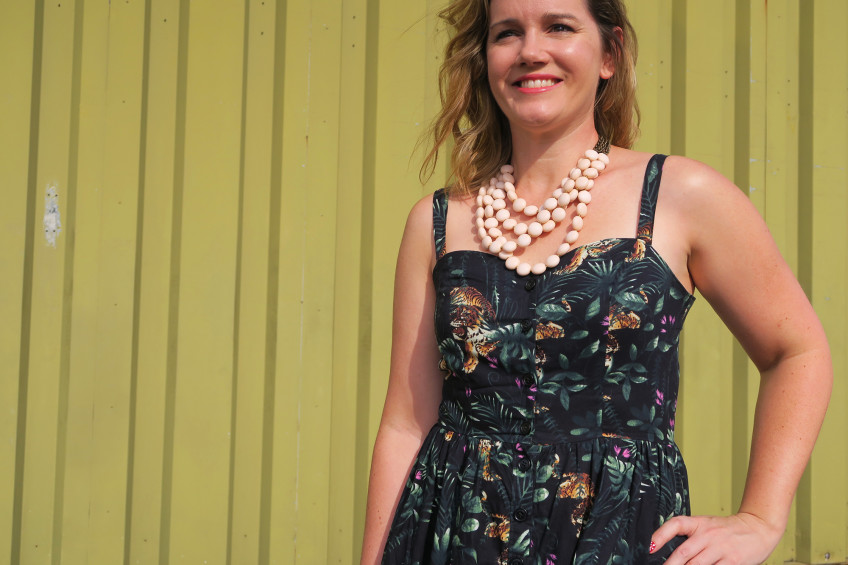 How great is it when you picture a dress style you really want to make and then, boom, you stumble across the exact thing on the internets? That is exactly what happened about 6 weeks ago. I was in the throws of searching pattern websites, and all the pattern brands I could find. Then I resorted to looking at how to use pattern mixing voodoo to take pattern pieces across various patterns and squish them together to make what I wanted. I have done this a number of times before and surprisingly, it's tended to actually work out. But then I saw it. The Jessica dress pattern by Mimi G. Button front. Tick. Sweet heart neckline. Tick. Mid-calf length with gathered skirt. Tick. Winner winner chicken dinner. I promptly purchased the pattern and got took to it with scissors and sticky tape.
When I imagined this dress I was channelling my love for all things Gorman, and wanted to make it from a bright or at least strong print fabric in a cotton. Then along came a cotton voille fabric from trusty spotlight with jungle cats all over it. Yes please!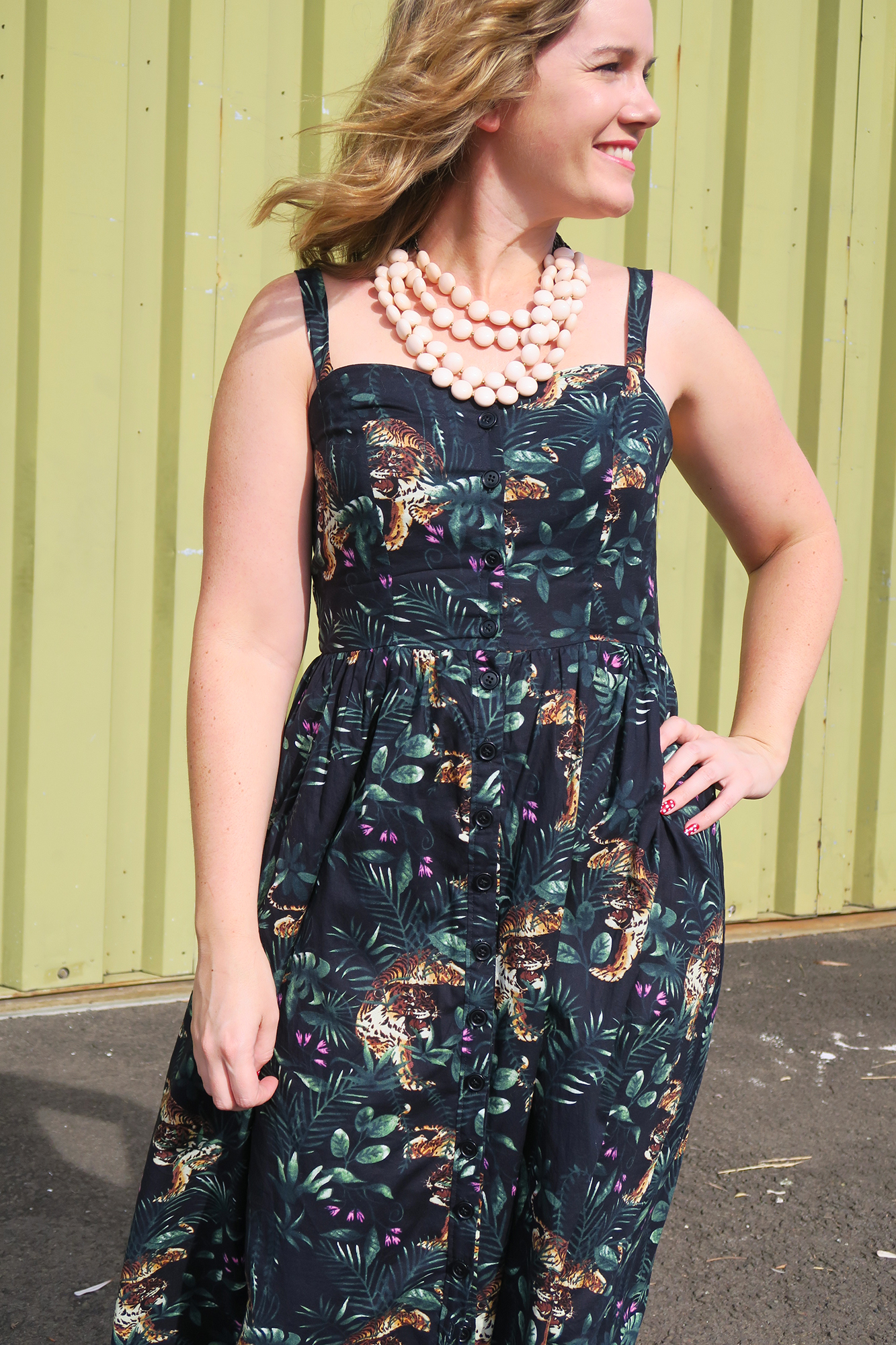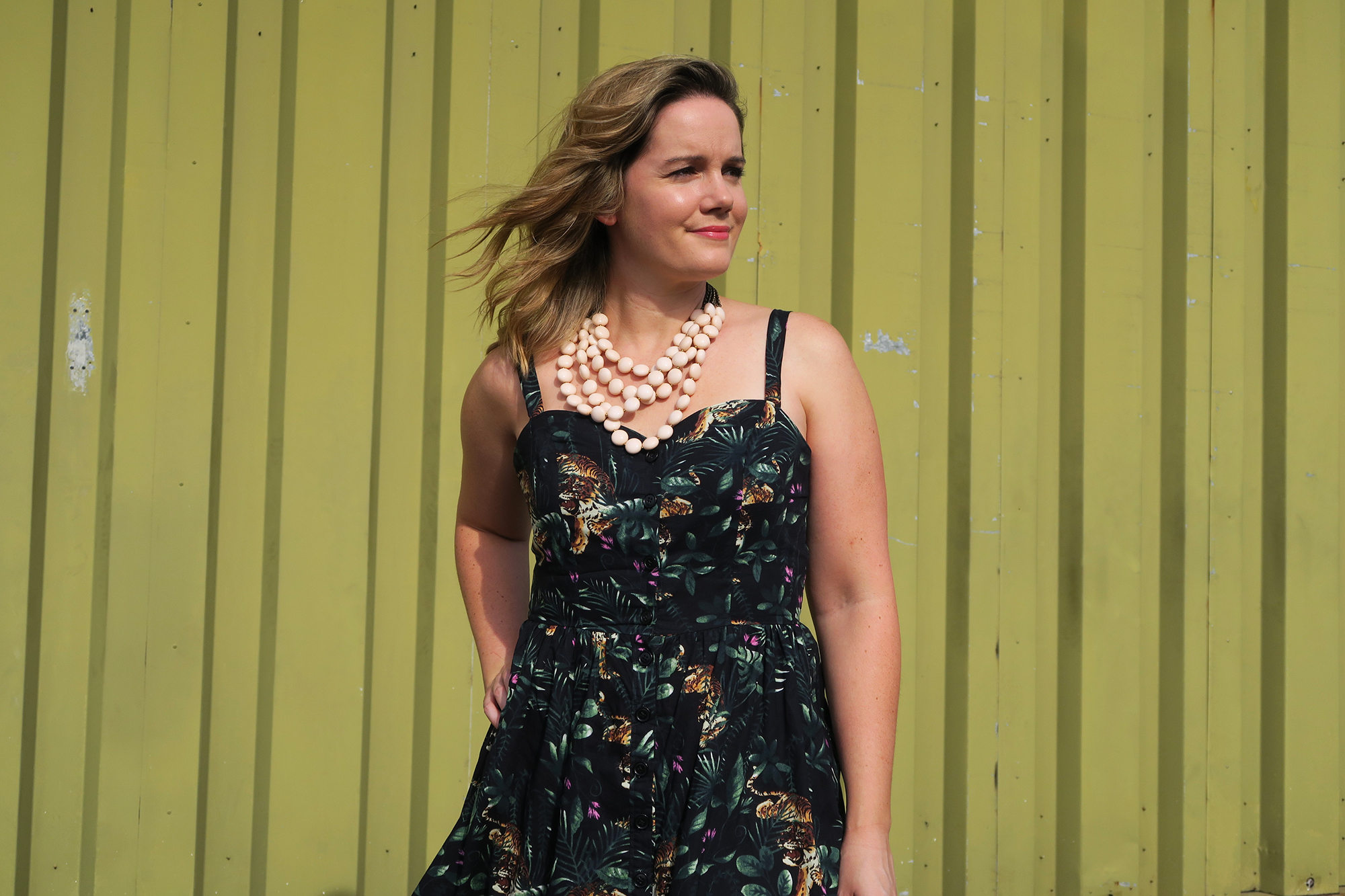 I was really unsure of what size to cut this pattern out in having never made anything created by Mimi G. I took the gamble and went with the finished measurements size that aligned most closely to my bust measurements. I really had to make sure I got it right given the seam allowance is only 1cm, so there isn't much room to adjust. I cut it out in a size small on the bodice and medium for the gathered skirt. As it turned out I barely had to make any changes to fit of the bodice, just a nip and tuck on the sides seams.
I left the length exactly as the pattern prescribed which worked out pretty bang on to what I wanted. Just remember if you do want to lengthen it, you'll need to lengthen both the skirt pieces AND the front facings.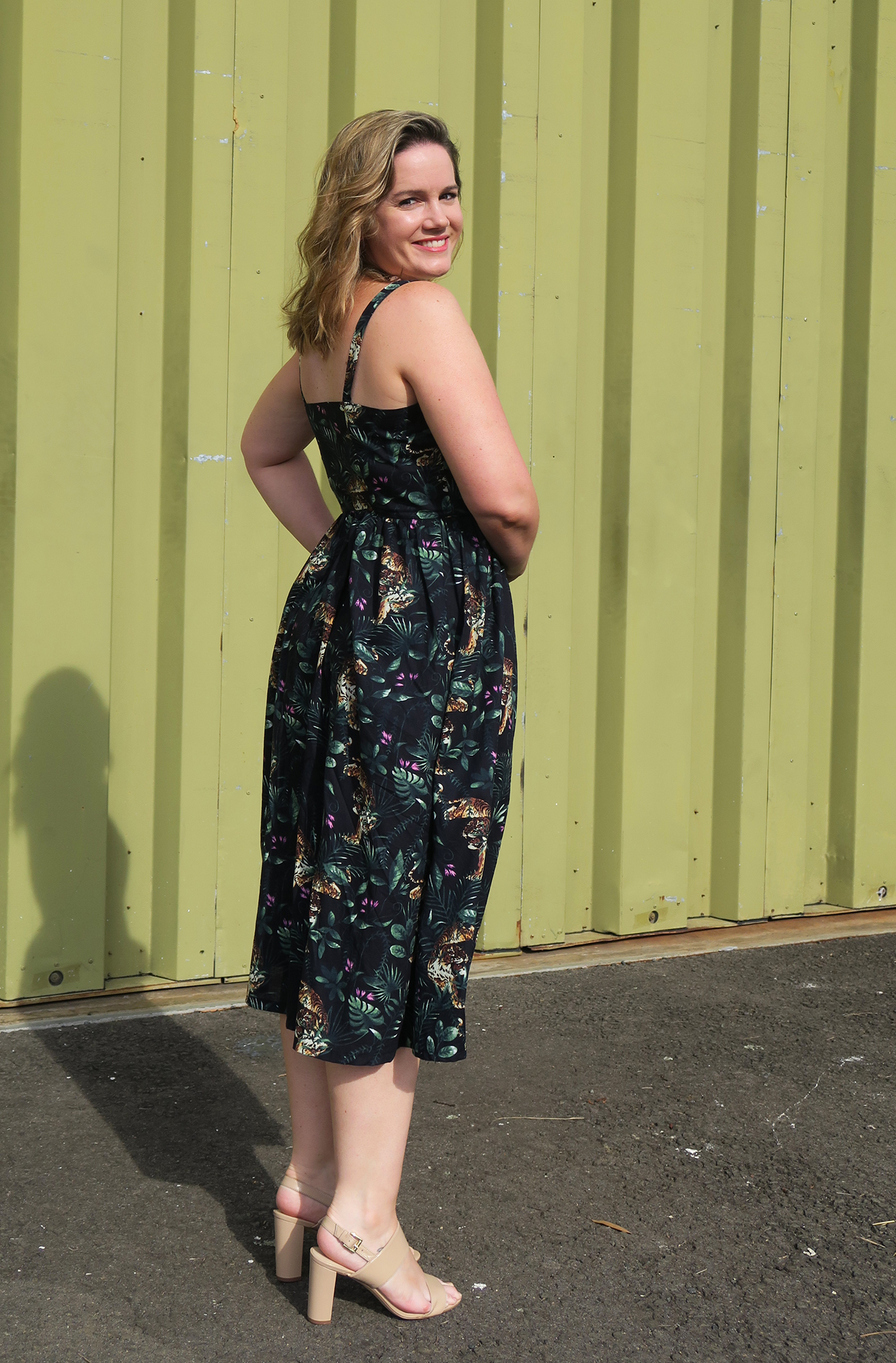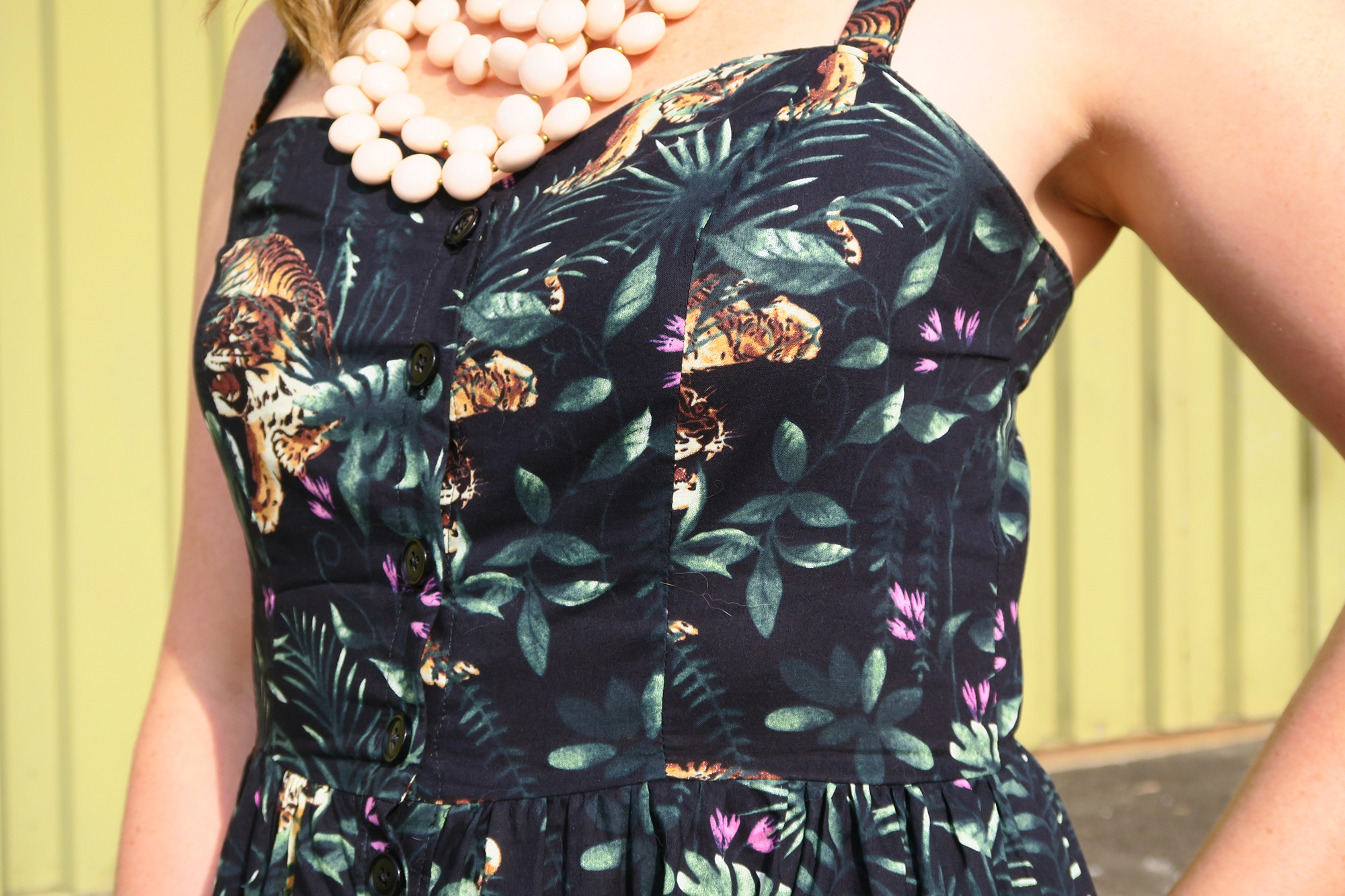 The instructions for this dress are a little light on, and it does feel like some points were missed. Thankfully being a slightly easier make, if you have some experience under your belt, you can figure it out. I doesn't include markings for the buttons so I just eyeballed a couple of them based on the illustrations on the pattern instructions and then just added all the way down. I kept my buttons pretty close so it did end up eating quite a few buttons as a result. There are big patch pockets that go with the pattern also but I chose not to include those. There didn't appear to be markings on the skirt pattern pieces for placement of the pockets, so you'd be doing some guess work if you did include them.
I added some width to my straps also. I think they are almost double the width of what the pattern shows. It was just a personal preference. It took a few fittings to get the pattern straps exactly where I wanted them, but I got there in the end!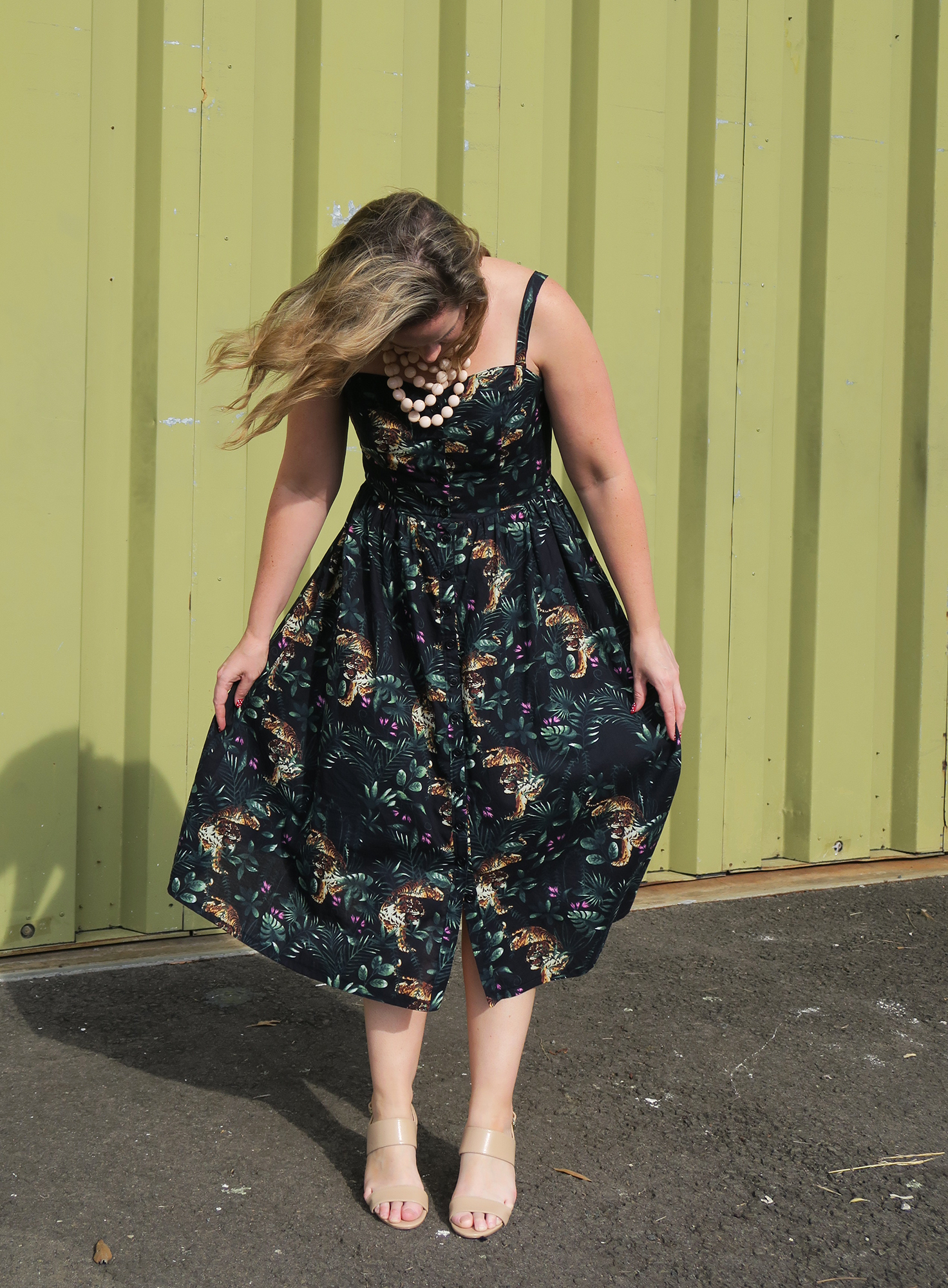 Another windy day for taking blog photos - this always happens!!
Overall I am really happy with how this turned out. I've already worn it a few times beause it's dead comfortable. I'm tempted to find another one out of my Japanese fabric stash in some lovely Nani Iro print. We shall see!