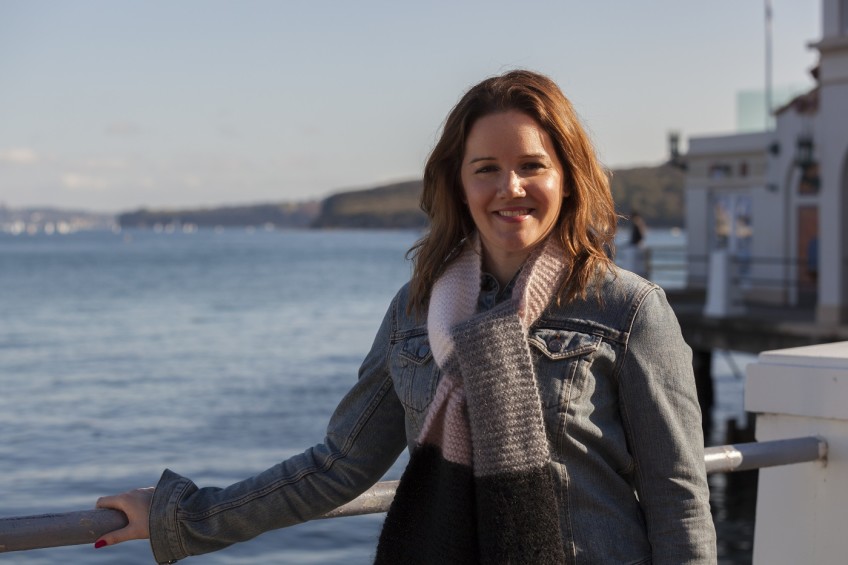 I had been thinking, talking, talking and thinking about giving knitting a go for what feels like forever. By forever, it's probably more like every Winter for the past 4 odd years. Long enough time that I was sick of hearing myself say 'I want to learn how to knit' and instead took action. I think part of my resistance was for two reasons. The first was that I gave knitting a try (albeit very briefly) as a teenager and I sucked. Not just a little sucked, but a lot sucked. My tension was all over the place. The second reason was that I took a learn to crochet class in town a couple of years ago and again I sucked. Big time. So I guess I figured if I can't get my head around crocheting with one crochet needle, the idea of knitting was never going to eventuate beyond an idea.
But it looks like time heals all wounds and I decided to finally give knitting a go with Winter. I am seeing more and more knitting supplies in craft stores across Australia and some seriously lovely wools, that I just had to get on board the knitting bandwagon. I think it's always nice to try something and that's not sewing!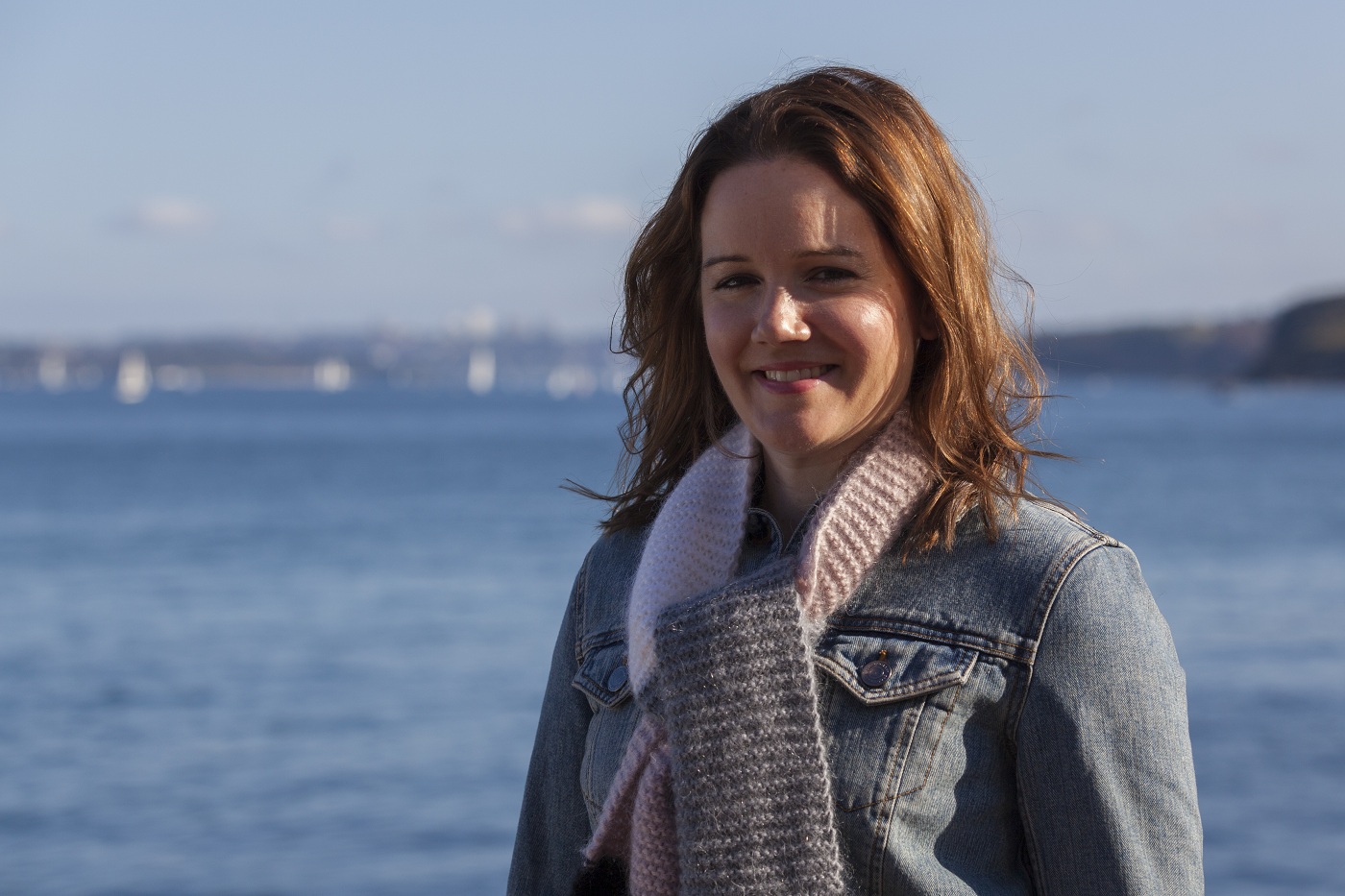 From the outset I aimed to teach myself how to knit and not do a class. There is such a plethera of how to guides, videos and downloads available online, the idea of learning by myself at my own speed on my couch sounded like a better plan than sitting in a class and fighting for the attention of the teacher. I may have been a little burned by a similar experience before in the infamous crochet class I did of 10-12 people and once you fell a little behind you basically never caught up again. It was frustrating to say the least.
At the same time that I thought about getting my knit-on I read about a learn to knit Craftsy course online. The knitting gods must have also been on my side as the class was also on sale - result! The course is called Knit Lab by Stefanie Japel. It's a great course that runs you through casting on, to creating your own scarf. What I love about this course and online courses is that you can stop and start when you want to. You can't do that in a real live course! So I sat there on the couch with my laptop playing this course and re-watched the how to cast on and do the first row of knit stitch about 5 times. I had all but almost given up until I got the hang of it and did a little happy dance to celebrate. So my advice to you is to be patient. Easier said than done I know, I am the least patient sewer out there.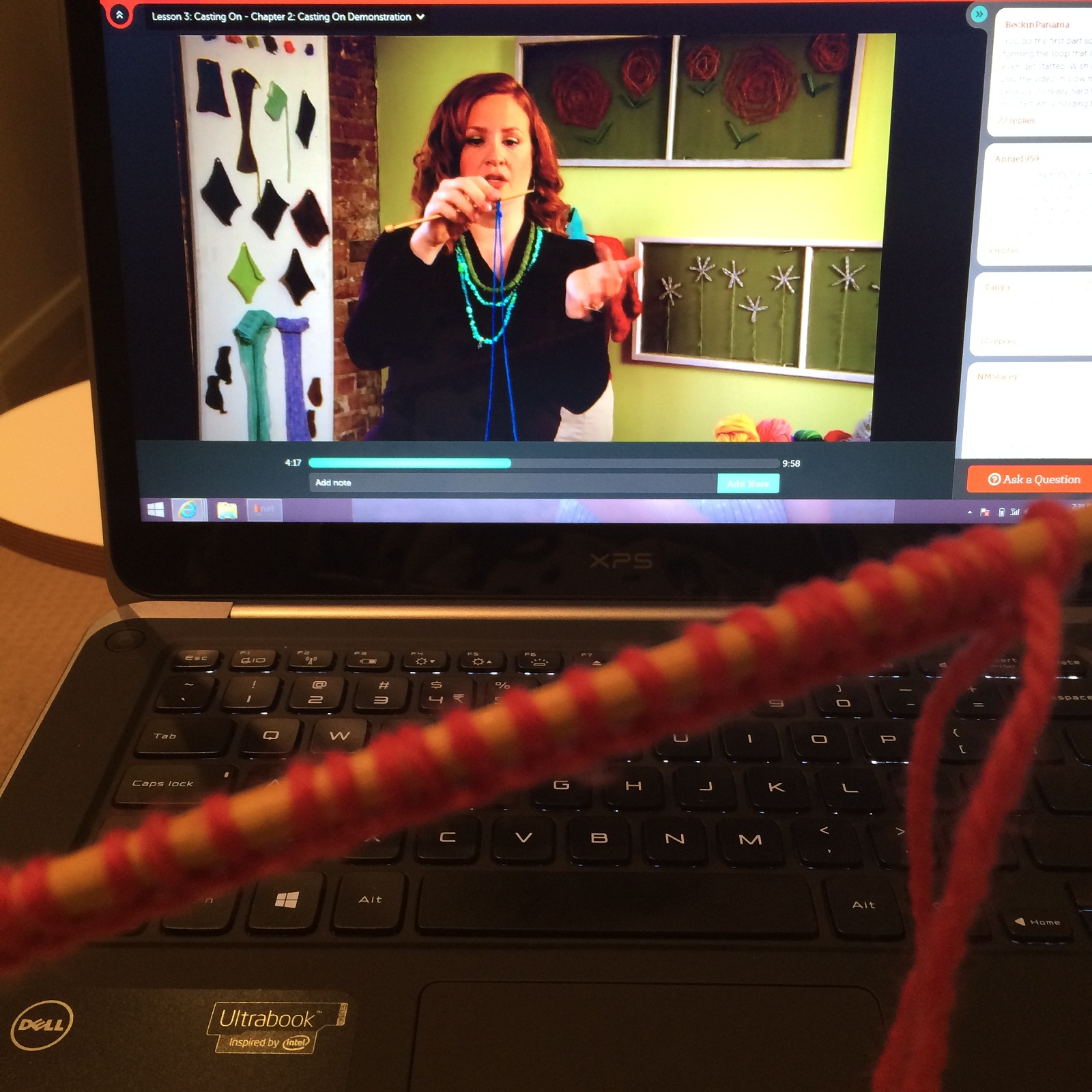 My first cast on. Winning!
Alongside this video I also watched a stack of how to videos on Youtube, basically flitting between the two. The only challenge is that there is a number of ways to knit, even the cast on itself seems to be done differently all over the globe. I figured that I would follow whatever I felt most comfortable with and not focus on what is right or wrong.
Since I started my journey into knitting (which is now on hold until next winter; bring on the Summer sewing!) I have knitted up 3 scarves. One for Mum in a thick rustic wool she bought in Scotland a few years back, one in this funky multi-coloured wool for a friend and the one pictured in mohair for me. I haven't yet advanced to doing anything more than knit stitch, I will progress beyond that next year and look to do a simple jumper. Baby steps.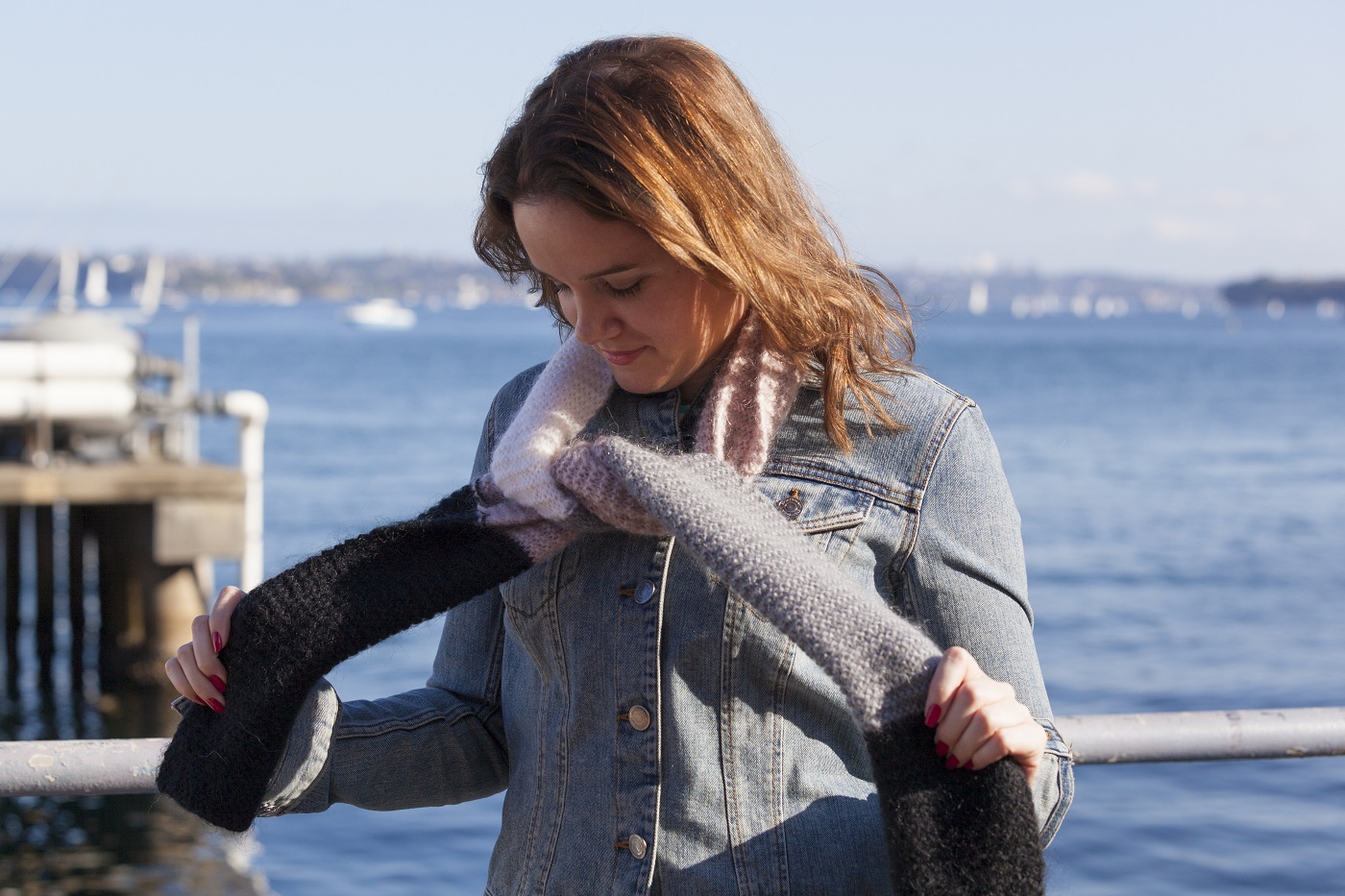 Heres' some tips I have learnt along the way thus far...and some things I think are just a good idea -
Use natural fibres, don't be buying acrylic as its just not as nice. Much like it's nicer sewing with natural fibres, 100% wool will just feel nicer to wear and be better quality. Alpaca wool is divine!

The thicker the needles and wool the quicker you knit...it's also better for learning. Go for needles that are about 5.5MM or more to start with. I also found it helped you see your work better and your tension
Start with bamboo needles. I read that plastic are popular because they are cheap but your hands can get sweaty, metal are great because they are quick but better for more experienced, and bamboo kind of sit in between. I found bamboo easy to handle and not as cheap as plastic.
Start with the basics and practice them over and over again. Best to master them before progressing.
Try try and try again. Dont give up, if I can do it your cat can do it!
Well I better be going. I have been manic busy between a new job and sewing for an upcoming market stall that I am holding in a couple of weeks time. So it's meant that I have neglected sewing for myself. But I'll be back into it soon enough!