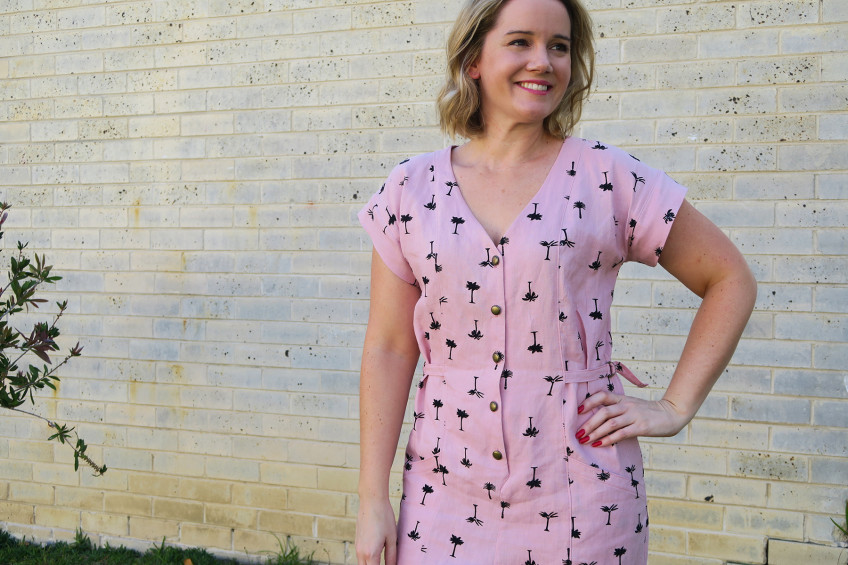 My love of jumpsuits doesn't seem to be ending. And here is case in point. I saw this jumpsuit in all its versions on Instagram and had to get involved. Whislt I'm not convinced it's particularly flattering for me, it is fun to wear. The pattern is the Yari jumpsuit from Trust Bias. You can make it short or long, sleeves or no sleeves. They all look great, so it took me a while to decide which option to go for! I opted for sleeves, as I liked the style of the bands on the arm holes.
I jumped at this fabric when I saw it for sale on The Remnant Warehouse online store. It's a dusty pink linen cotton with velvet flocked palm trees. I just loved it. I actually bought the fabric before I knew what I was going to make, but after seing so many great Yari jumpsuits in linen on the 'gram, I knew linen it should be, and this one came out of the stash. Thankfully I bought enough of it. More often than not I buy fabric before I know what to do with it, and end up with more left over than I should. But frustratingly not enough left over to do anything with. So it's a win when I make something and use every scrap up!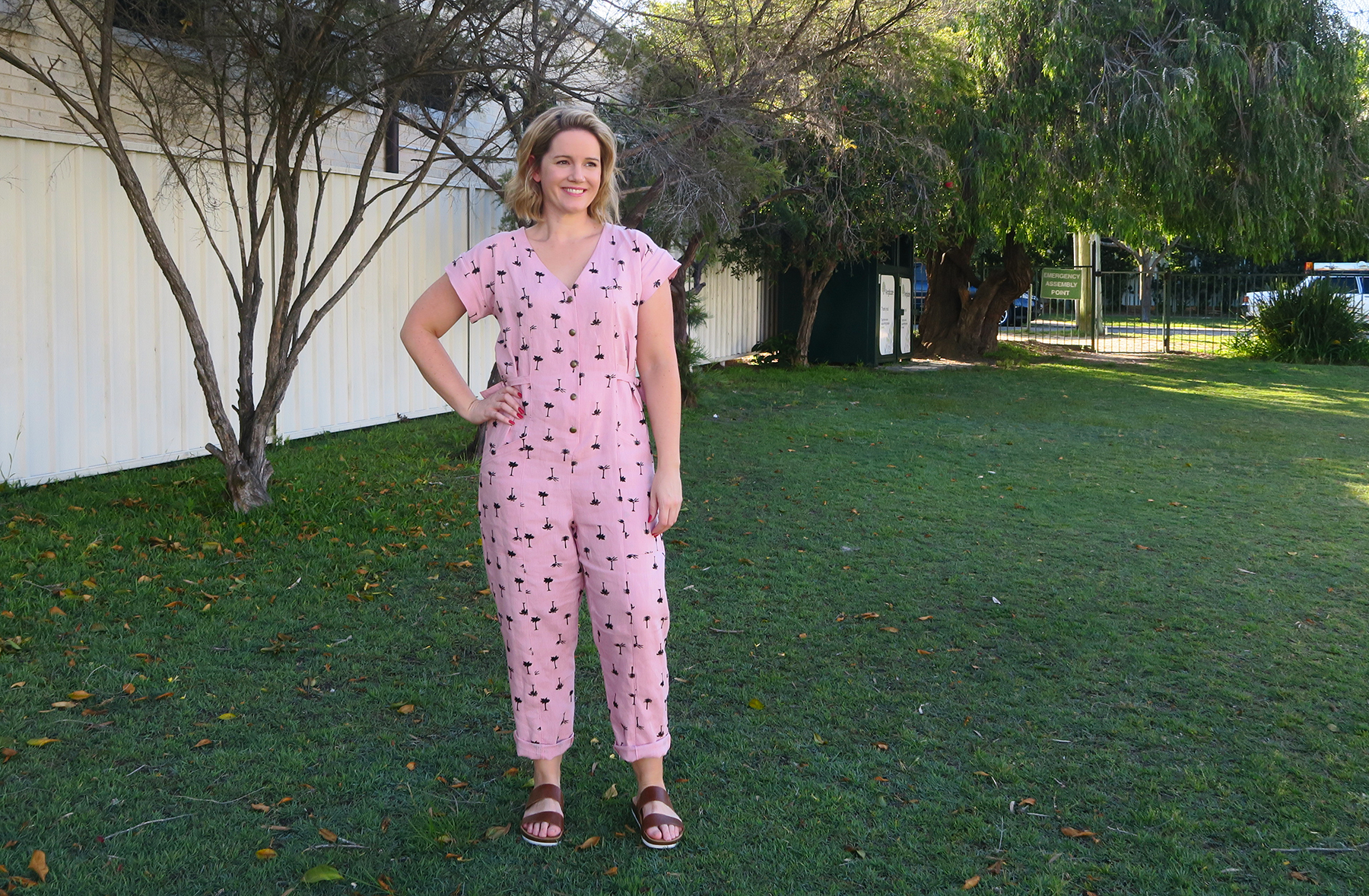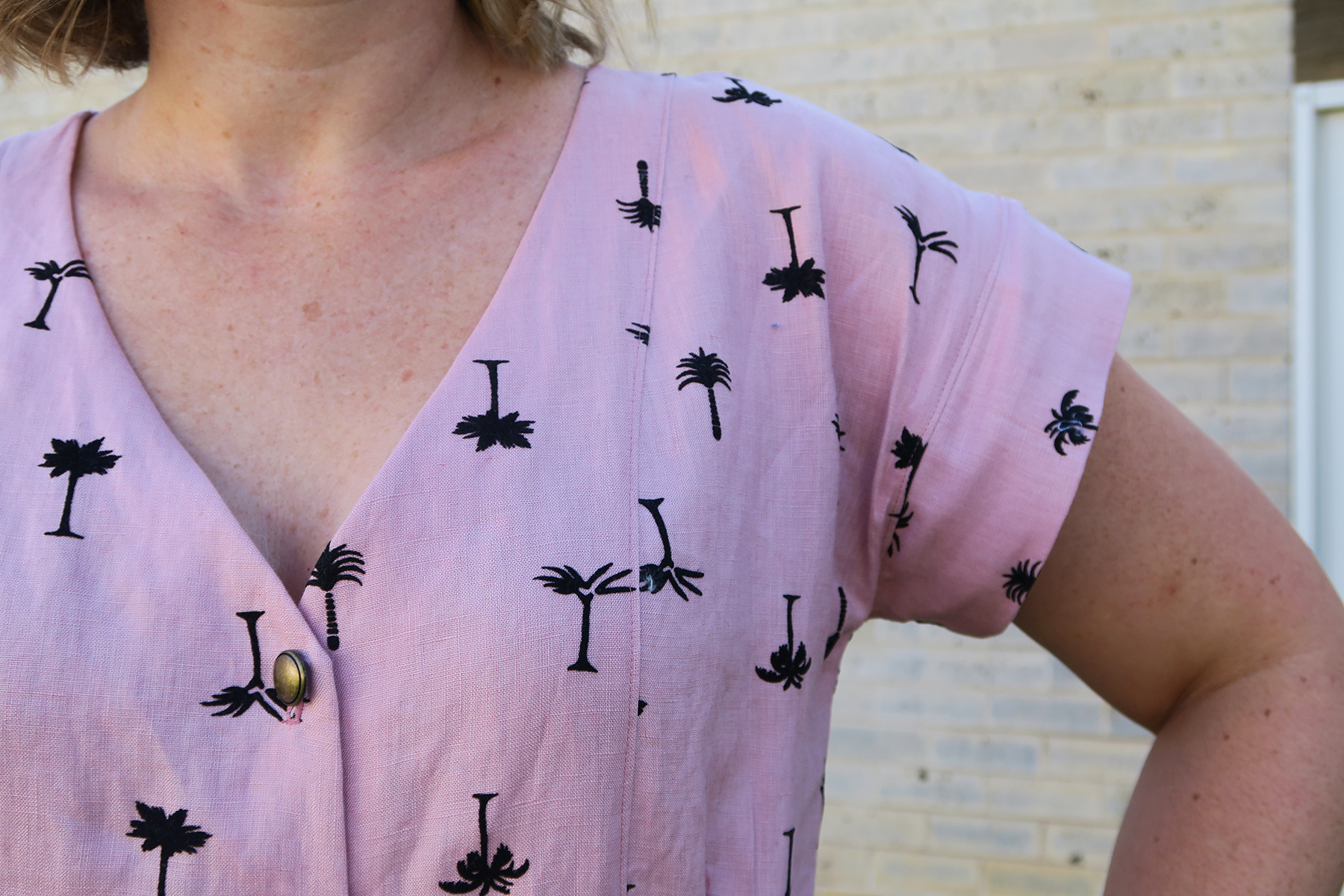 Size wise I cut out a size 8 and graded out to a 10-12 from the hips down just in case I needed it...and I did! Nothing worse than a jumpsuit thats tight around the butt. I barely made any changes to the fit along the way, except for taking it in a little on the side seams, and I further tapered the legs a little. With my short legs, tapering just makes the jumpsuit look a little less overwhelming. The instructions for this pattern were fantastic and I really enjoyed making it. I'm slowly making my way through all the True Bias sewing patterns!
I finished the jumpsuit off with some brass buttons, and I elected to add the optional tie sides with D-rings. So I searched the internets and found matching brass D-rings for the tie sides. I can never find habby items like these in my local bricks and mortar stores.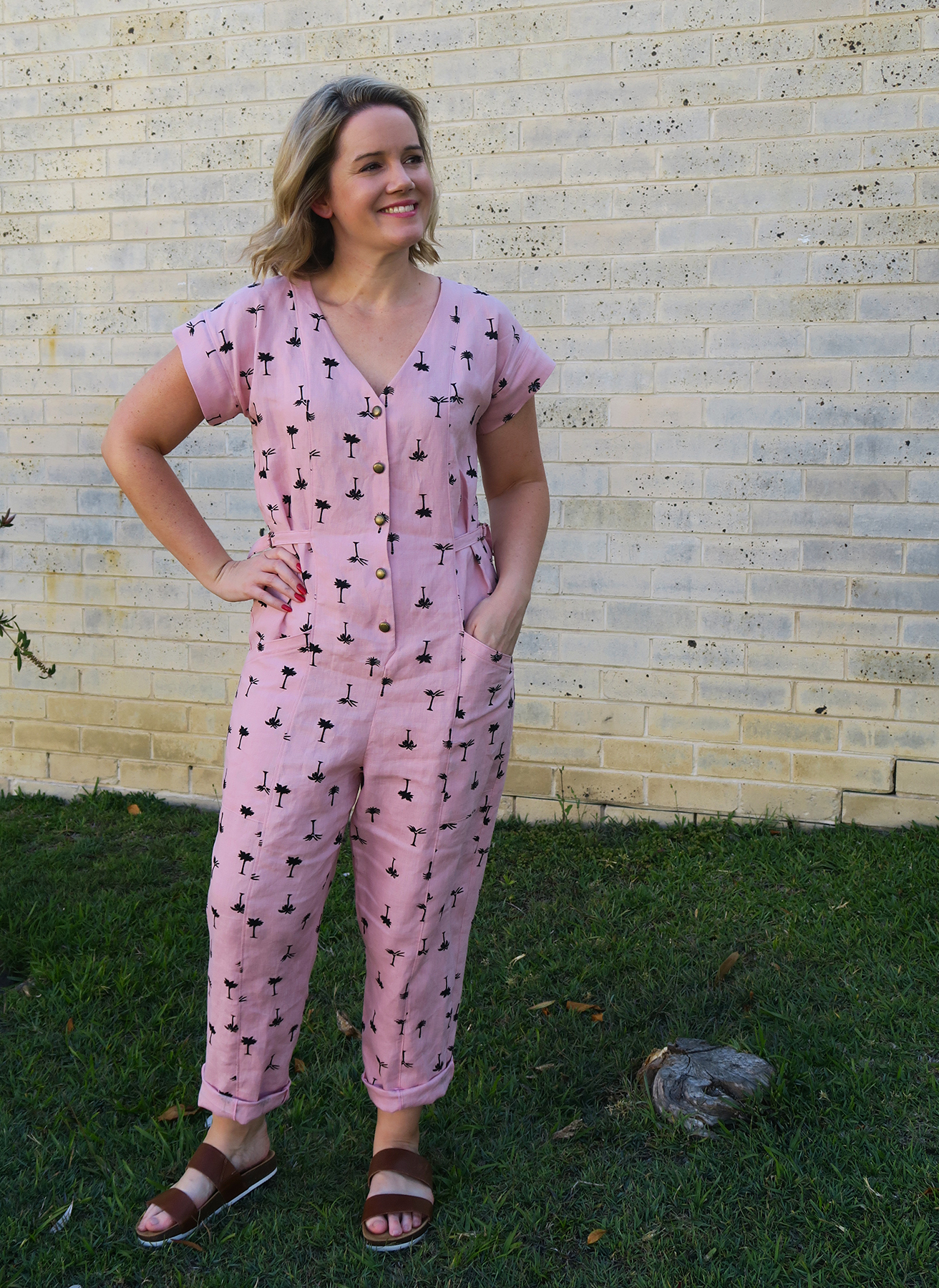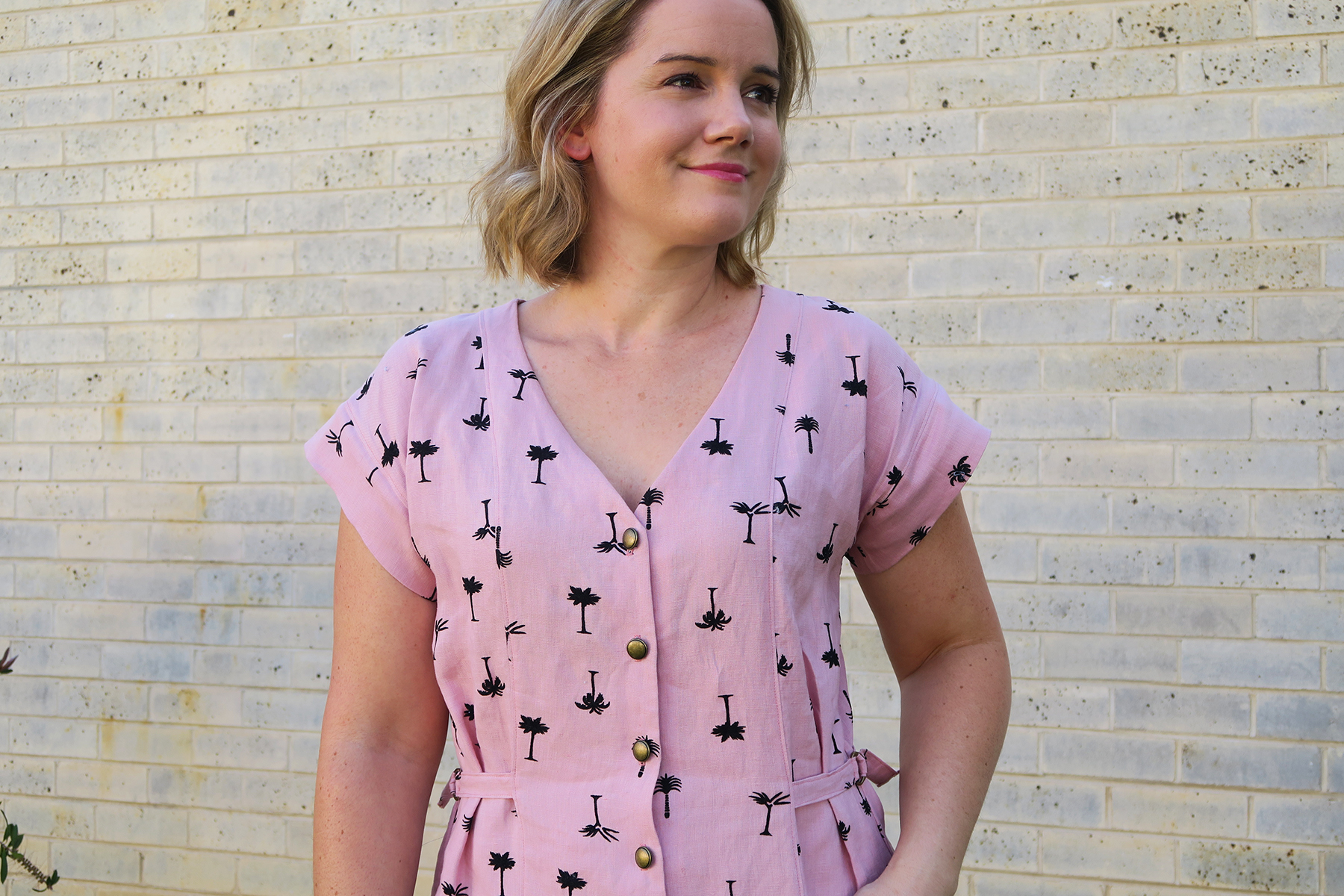 This jumpsuit now hangs along about 4-5 other ones I now own, and love to wear. Here's hoping the jumpsuit craze doesn't end any time soon!