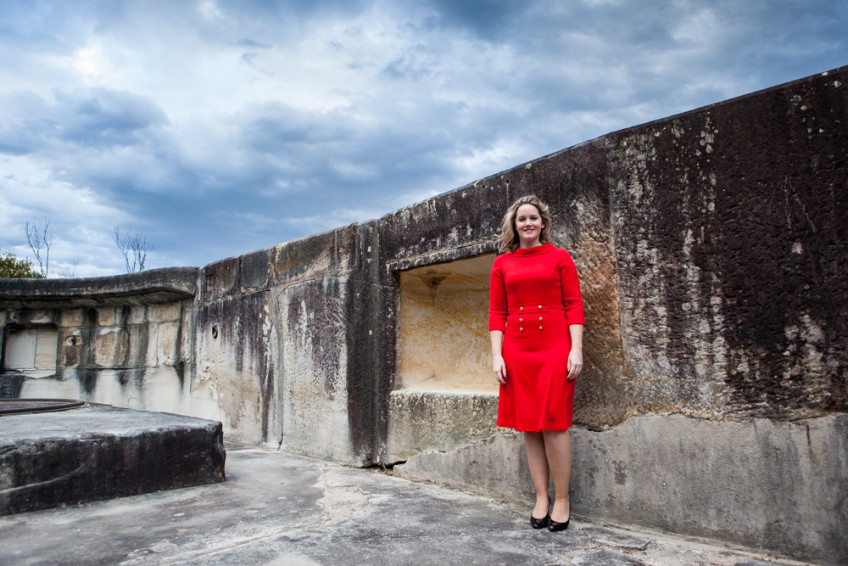 I made me a red dress using red wool crepe I bought last year in Italy. I had been petting it for some time almost too scared to cut into it, but the time was nigh. I had bought it knowing I wanted to make a vintage style dress for work and having now made it up, I am a little scared to wear it to work. It is REALLY red.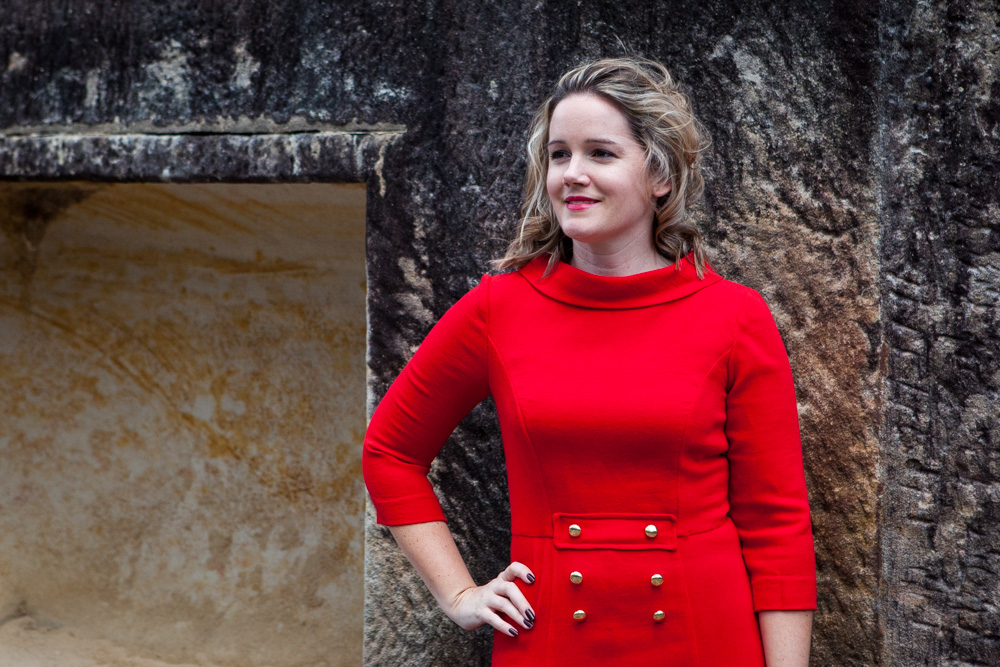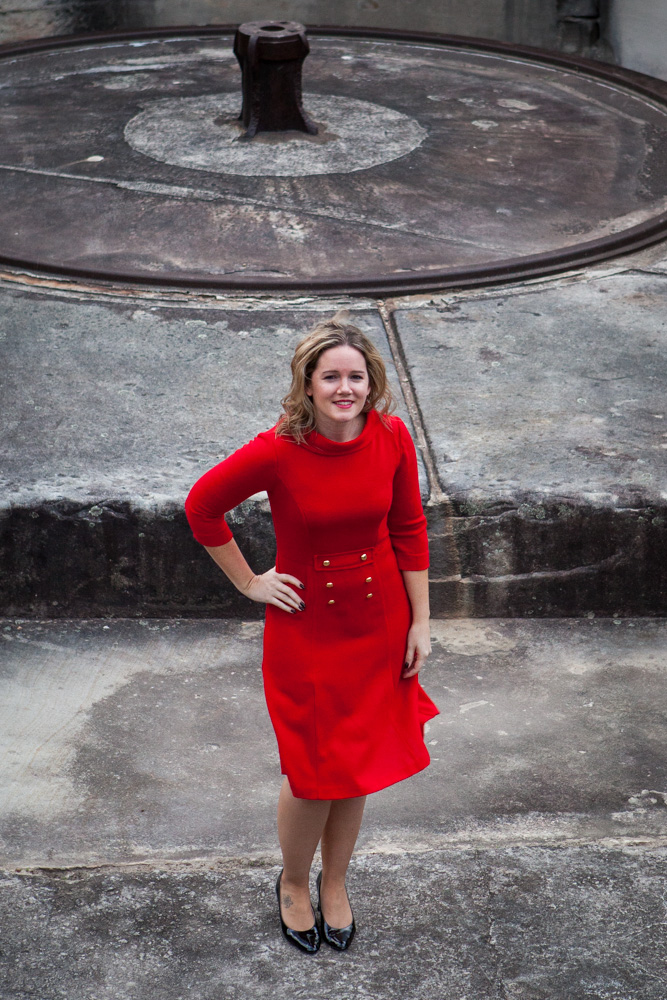 I bought Simplicity 1913 which is now out of print – for shame! I was taken by the collar and button detail down the front. I thought it was a little bit Peggy Olsen. I kept with the mid forearm finish on the sleeves and opted for the gored skirt style, adding about 1.5 inches to the length of it so it fell under the knees. I cut out the pattern in a size 12 which was great for the butt but I did have to take it in along the princess seams on the bodice and side seams closest to the bust.
The wool crepe is a dream to work with but you do have to be conscious of fraying. It wasn't a tightly woven fabric so I over locked all the seams whenever I could. You could think about doing French seams on the skirt bottom for a nicer finish but I took the lazy route. I lined the bodice with red bemsilk lining but I think a light voile fabric could have worked just as well and may have actually breathed a little better when wearing it. The fabric does feel a little sheer, especially when you have light behind you, so lining the bodice was a must and I hope I can get away with not having lined the skirt bottom.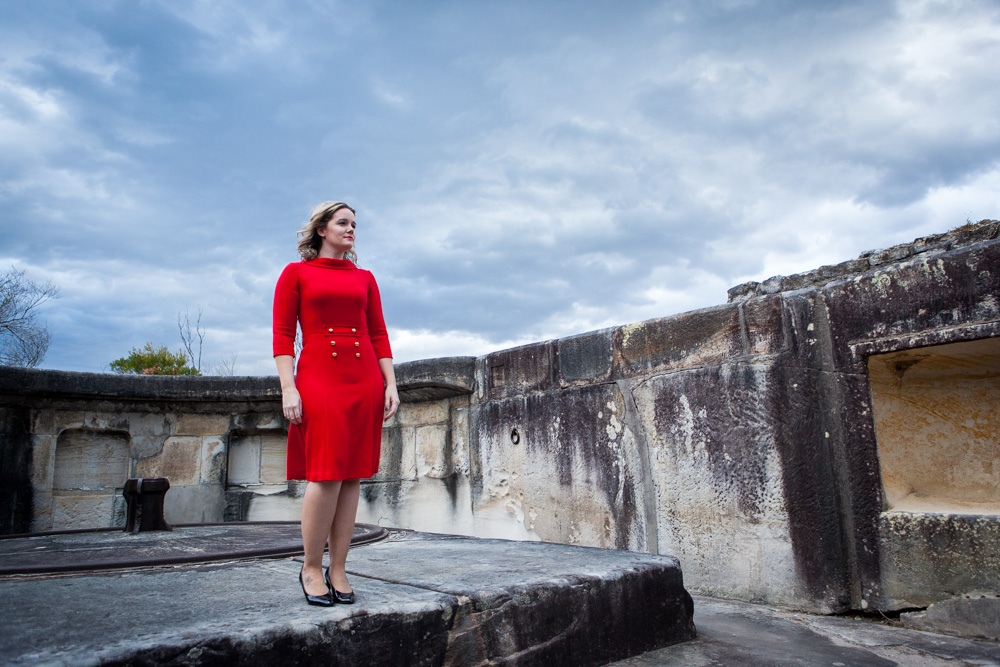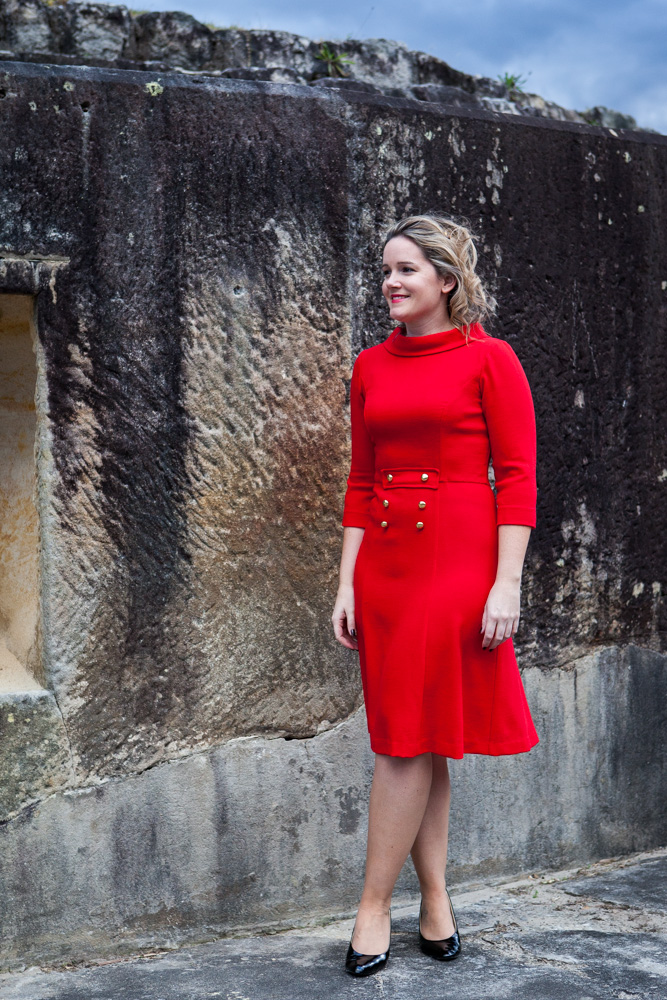 Sleeves are always a killer for me as I have chunky arm syndrome, so I had to take out the upper arm seam allowance and reduce to a 1cm seam allowance. Thankfully that did the trick and no adjustment to the bodice was needed as a result. To keep with the vintage vibe of the dress I thought I would give a lapped zipper a go. I have done a lapped zipper a while back on a vintage style dress on the side seam and struggled a little, not to mention the lapped part was back the front for the side of the dress, doh! I also did it by sight only and didn't follow proper instructions. So this time I thought I would take the time and try and get this right. I sewed as I watched Sunni Standing's brilliant Craftsy online tutorial called 'Mastering Zipper Techniques'. The class takes you through how to do a number of zipper types including slot seam zipper, invisible zipper and lapped zipper insertion. As I followed the section on the lapped zipper it did feel like there's a lot of work to put a zipper in but it might be because I am so used to doing invisible zippers which can be added to an outfit with an invisible zipper foot in no time. Once I got through the instructions and took some time out to really think about why you did certain steps I will say it is soo worth doing. It is probably one of those situations where the more you do it, the easier and quicker it gets. I was so happy with the outcome, I did a little happy dance in my flat. I think the zipper turned out perfectly on the dress.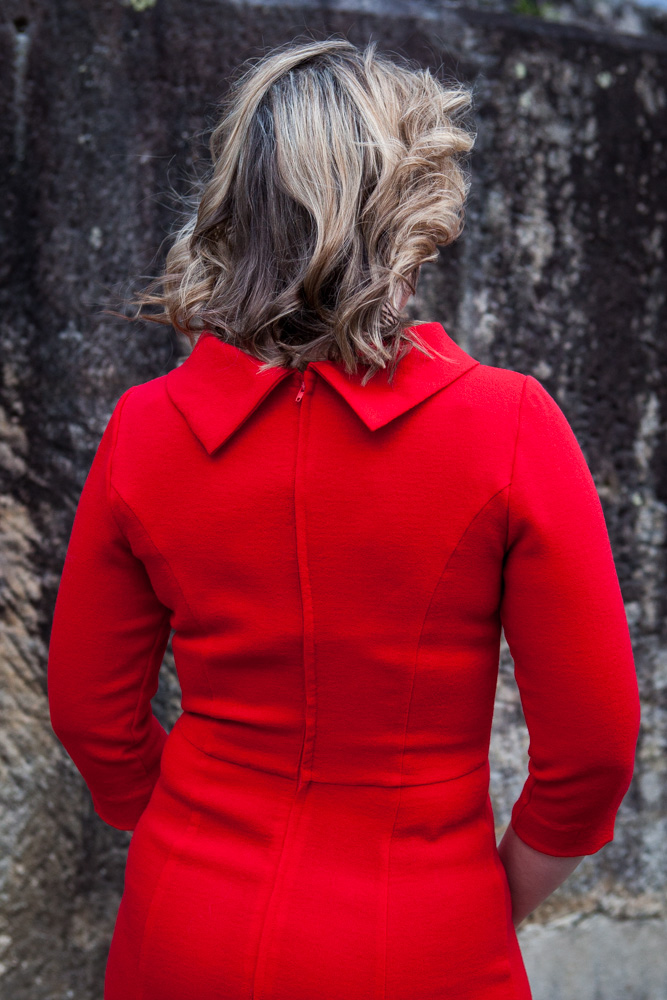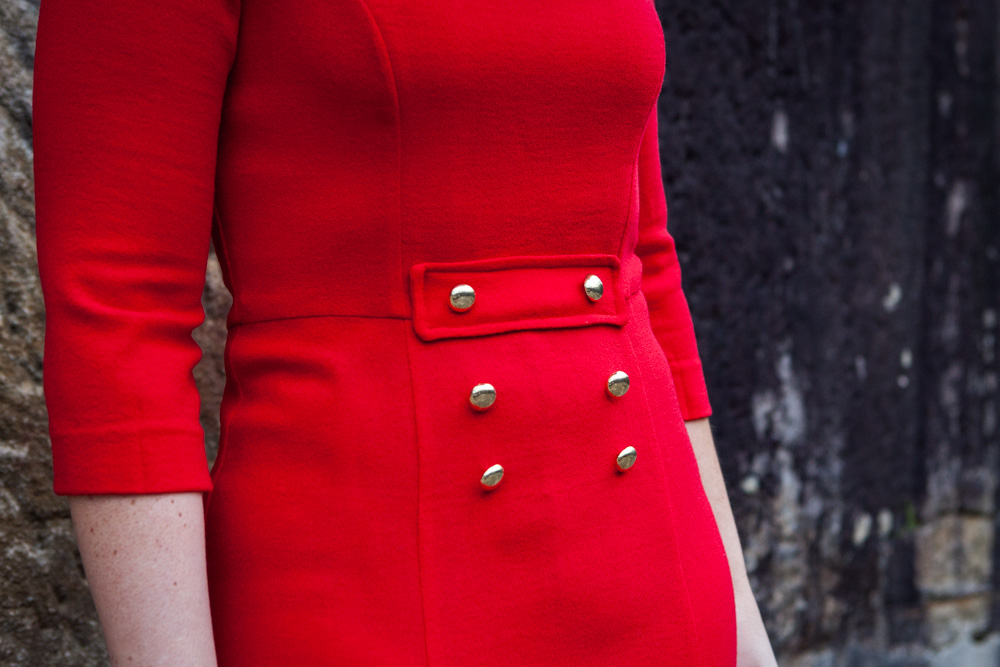 I finished off the dress with the tab detail and buttons on the front. I went back and forth about what kind of buttons I wanted on the dress. It had to be vintage style and I quite liked the gold buttons shown on the pattern envelope as initial inspiration. I decided on nautical style gold buttons but then came across these simple gold buttons in Lincraft and forged ahead with those instead. I always think the idea of buttons on outfits that aren't functional a little strange but I think in this situation it kind of works. Last but not least, I finished off the hem with a one inch slip stitched hem.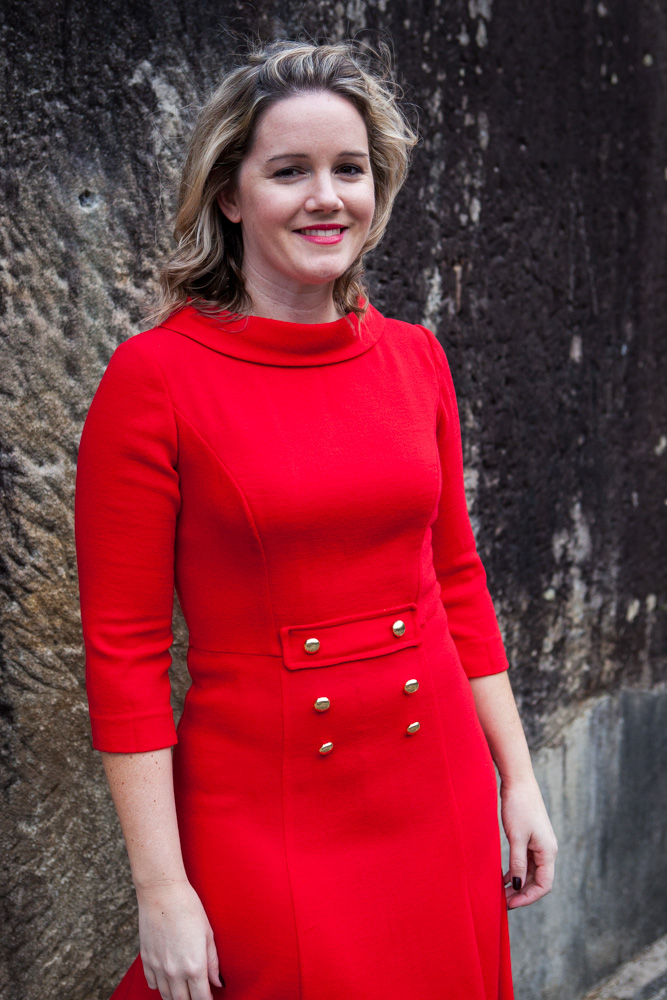 Now the big question is, can I wear this to work or not. Yes of course I can functionally, but do I fear being spotted from a mile off like a traffic sign. I think I still need to sit on this one a little longer. What do you in the internet world think??
Lastly, I thought I would mention where these images were taken. My talented little bro took these photos at the Middle Head foritifications in Sydney. It was designed as an outer Harbour defence fort designed to fire at enemy ships as they entered through Sydney Heads. It isn't active now, but kept as heritage listed. The views are amazing! We got the photos done just in time before gail force winds took over. As you can see below.