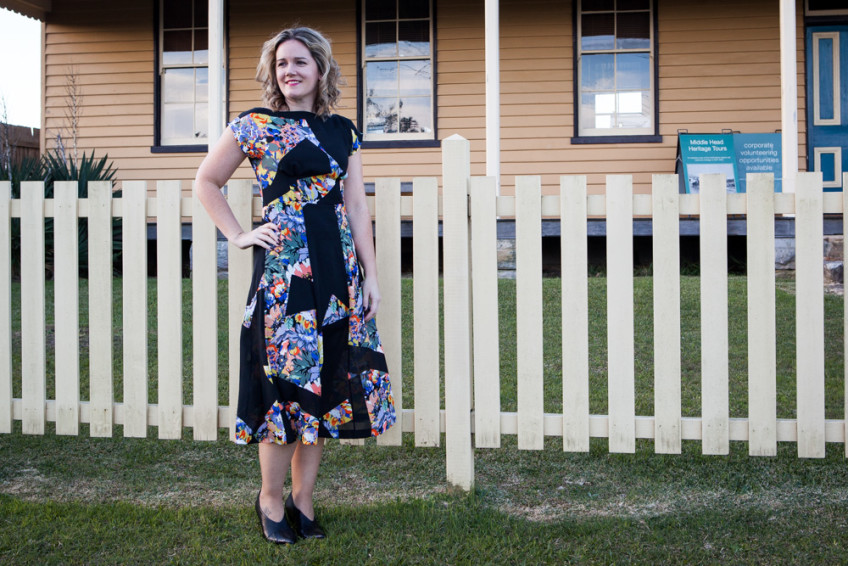 So I decided it was time I jumped on the Anna bandwagon. What I mean by the bandwagon that is Anna, is the sewing pattern 'Anna' by the cool chicks at By Hand London. I have seen so many great versions of this online it was finally bumped up the sewing list. Which I might add seems to be OUT. OF. CONTROL. right now. I can't keep up with all the projects I want to sink my teeth into. The constant battle of working full time and doing all my hobbies and creative fun things on the side is a hard one. I read a lot of sewing blogs and their writers seem to have the same time poor issues. If only we could be paid full time to make our own clothes!
I did a bit of a copy job on this one after seeing Lisa's version on the Tessuti blog sewn up. I saw her version in one of their fabrics and thought, 'well dam, I really like that. I'm going to make it!'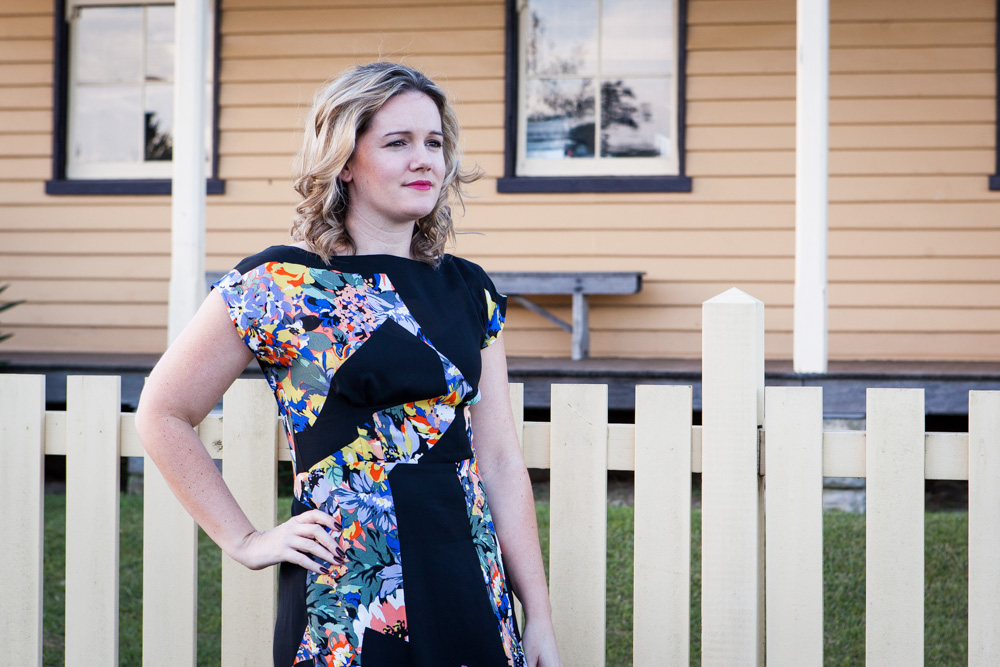 During one of Tessuti's sales I bought the silk double georgette called 'Gabby's Choice' which looks to still be available on their website. It has fabulous drape and the print is a knock out. I wanted to do the dress in mid-calf length as I normally always opt for knee length, so I bought a little bit extra fabric than required just in case. Given its winter here too, anything to cover up the legs a little more is a bonus! I didn't worry too much about print placement for below the waist line, but did cut out the bodice pieces so they showed a good amount of both the black and print parts of the fabric, so the extra material helped for that also.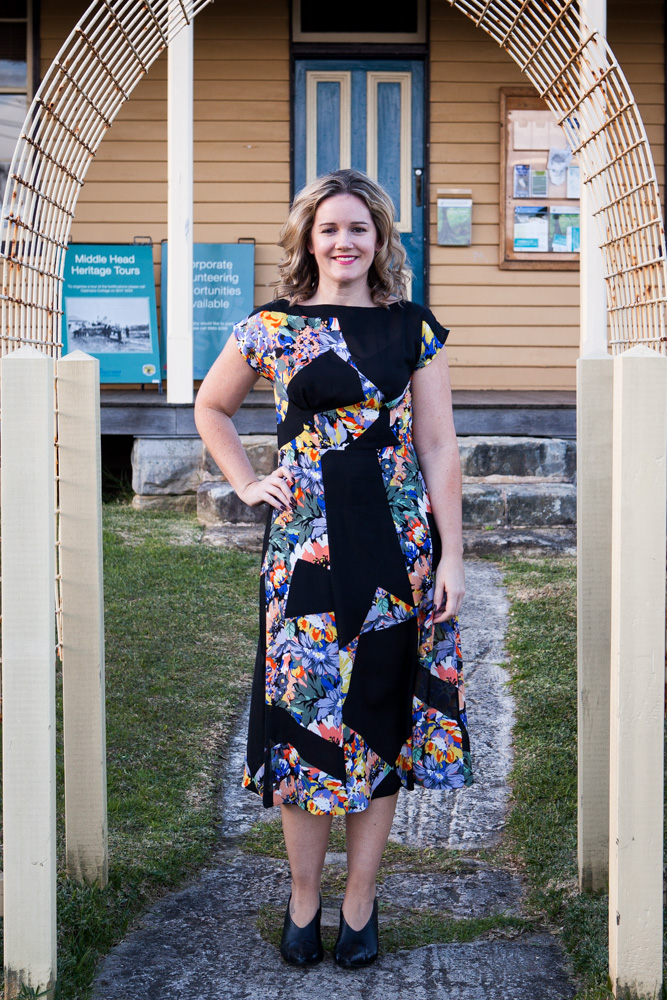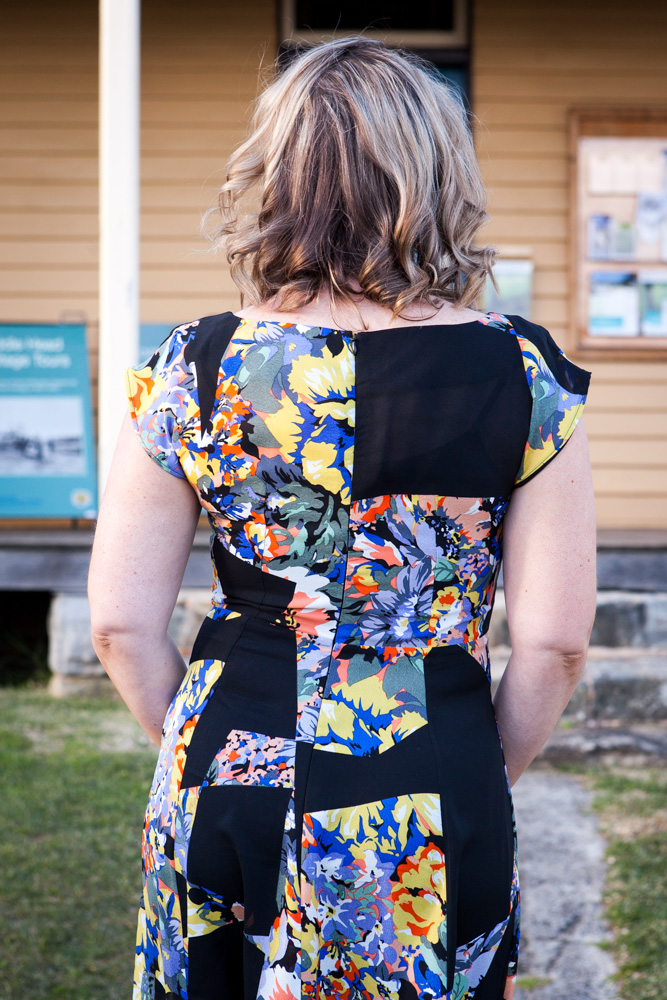 Cutting out a dress in this kind of fabric is always a little trickier than something like a cotton, so I think it ended up taking me over an hour to get all the pieces cut out including shortening the pattern pieces for the mid-calf length. The pattern pieces for the skirt part of this dress all like quite similar so I suggest marking each piece with a note to say what part it is because if you are like me, you want to get stuck into making it asap and then lose track of which pattern piece should be sewn with what. The first thing I did was add black whisper weft interfacing in strips along the edge of the back pieces where the zip would go to stabilise the fabric and basically make it easier to sew in the zipper. whisper weft isa good option because its nice and soft but gives the stability you need. The zipper is quite long so be sure to add enough if you opt to do the same too.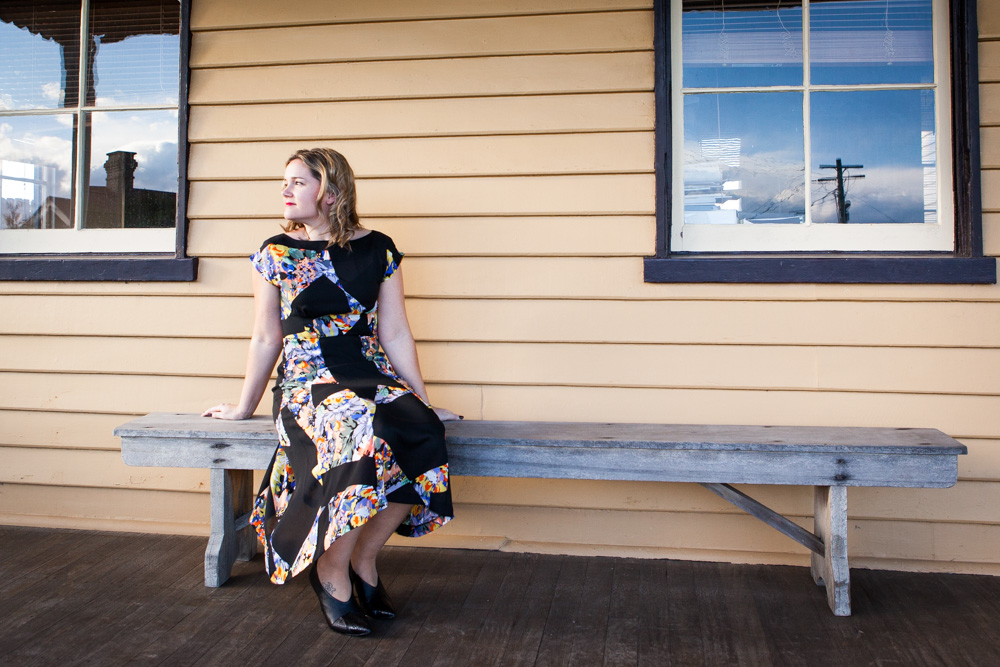 I started with sewing up all the panels of the skirt bottom and chose French seams to finish them. I hadn't done a French seam in foreeeeever but given the sheerness of the fabric I thought it might look nice and more posh than using my overlocker to finish. Everything else came together really well and the instructions were really clear. This is one of few dresses I made where I didn't have to make any alterations. I couldn't believe it! So happy it just fit. The only thing I did adjust was the length. I ended up taking a bit off to get to the calf length I wanted and finished it off with a slip stitch.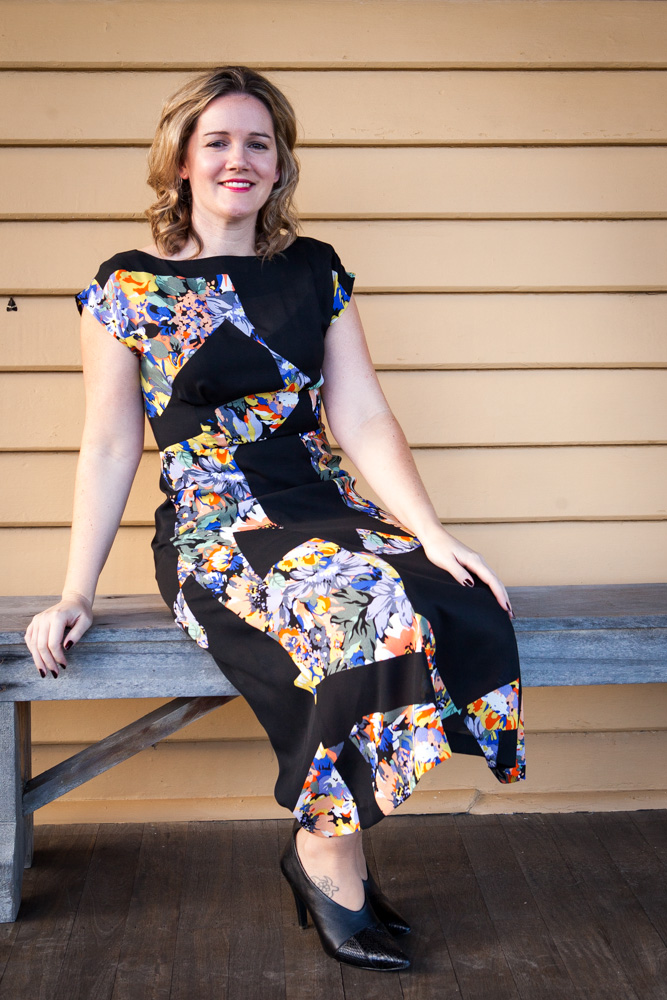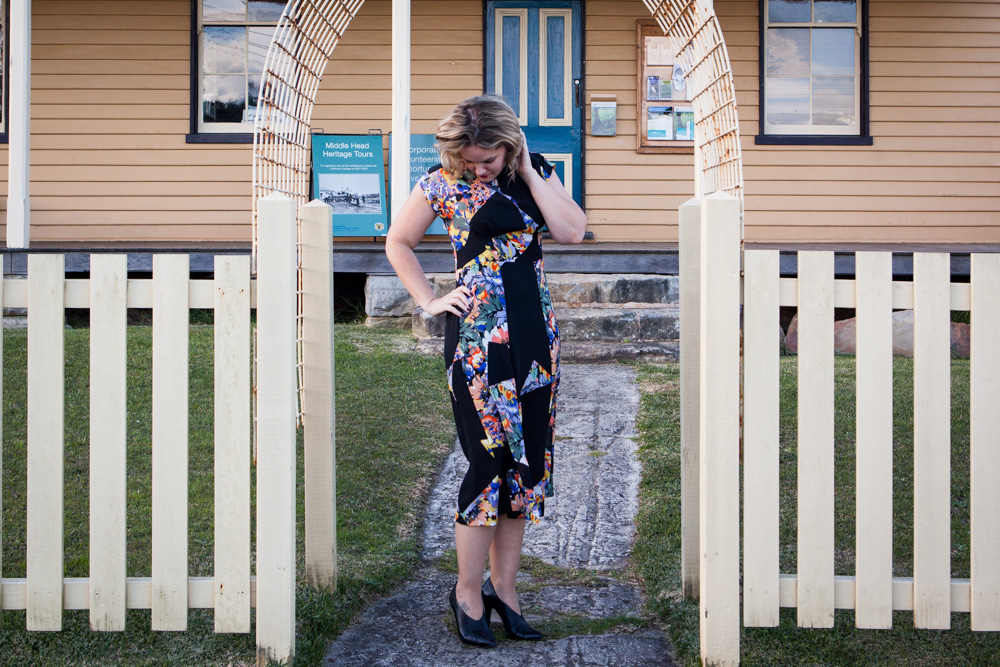 Given the sheerness of this fabric I decided on buying a black slip to go underneath it. I could have made one but I thought it easy enough to buy something and managed to find a black slip for $20 at Myer. It is in stretchy fabric and fits tight to the body which works well with this dress. I debuted this dress the other week at a night out with a couple of girlfriends. It was such a nice dress to wear, it will become a firm favourite.