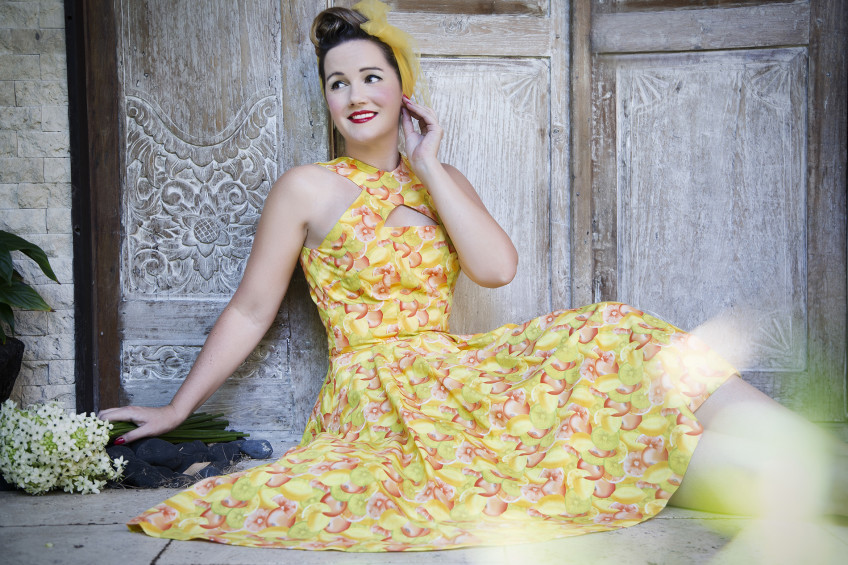 Where is this year going! Too busy sewing and not blogging....I do miss ye old blog. But now for something that isn't sewing...much. Earlier in the year I got an email from Chrissy from The Lindy Charm School about a mini photo shoot day they were running on the Northern Beaches of Sydney with photographer Brooke Orchard. As a big fan of both of Chrissy & Brooke and as a residence of the Northern Beaches I jumped at the chance to get a photo shoot done with them.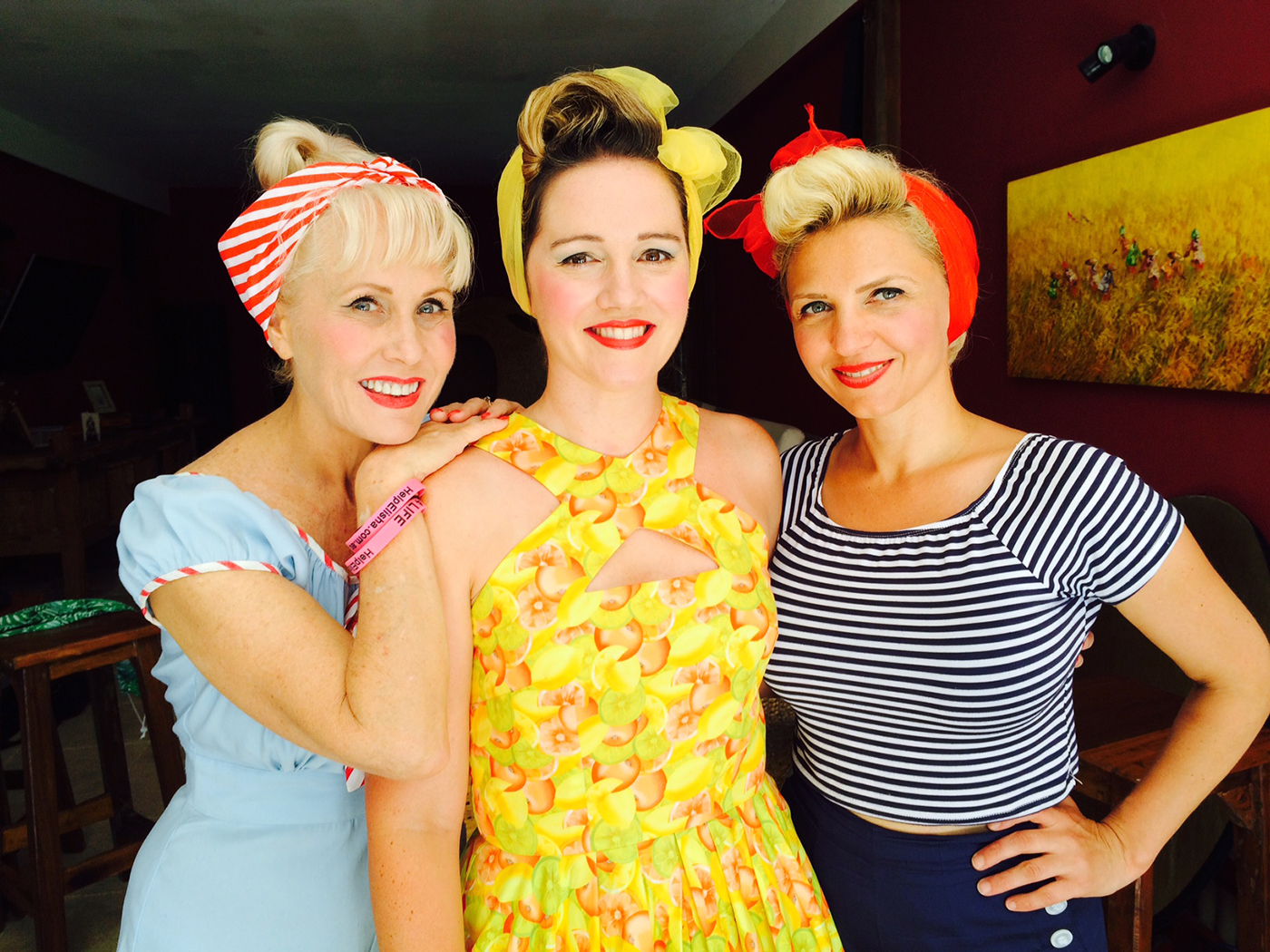 With Chrissy (L) & Brooke (R)
The photo shoot was held at an amazing Balienese style home in Avalon which for those who dont know the Northern Beaches is very close to sandy beaches and tropical style bushland. Just a stunning area of Sydney. I turned up for my slot at midday and met both Chrissy & Brooke to discuss photo options. There was to be two clothing changes and I knew I wanted one in a vintage style swimming costume which luckily they had available. A beautiful red vintage Jantzen cossie. I hadn't decided on what to wear for the second option so I ended up bringing about 6 dresses with me, all hand made dresses I had made largely from vintage reproduction sewing patterns.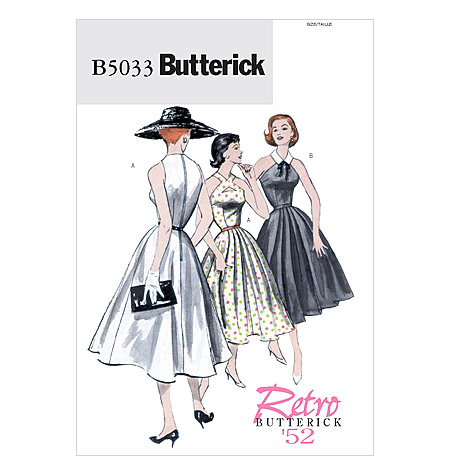 A week before the shoot I decided to be stupid and sign myself up for making a dress in record time to bring to the shoot as another option. I had a lemon & oranges printed cotton fabric I bought from Spotty a few years back and enough of it to make another Butterick 5033. I loved how my first attempt I had made of the dress years ago turned out, so I was ready for another. It's one of Butterick's vintage reproduction patterns but unfortunately it is OOP. Beause I knew this pattern was a good fit for me I wasn't too concerned about rushing to get it done and after 3 nights sewing it after work I got it done. I cut out a size 12 for it and it pretty well fit straight out of the pattern envelope apart from a little taking in at the waist and chopping off about 1.5 inches off the hem. I own a fabulous lime green crinoline that suited it to a tea, result!
I was at the photo shoot for about 3 hours and loved getting guzzied up by Chrissy and then taking some fun photos with Brooke. The photo shoot package included three images from the day which I wanted to share.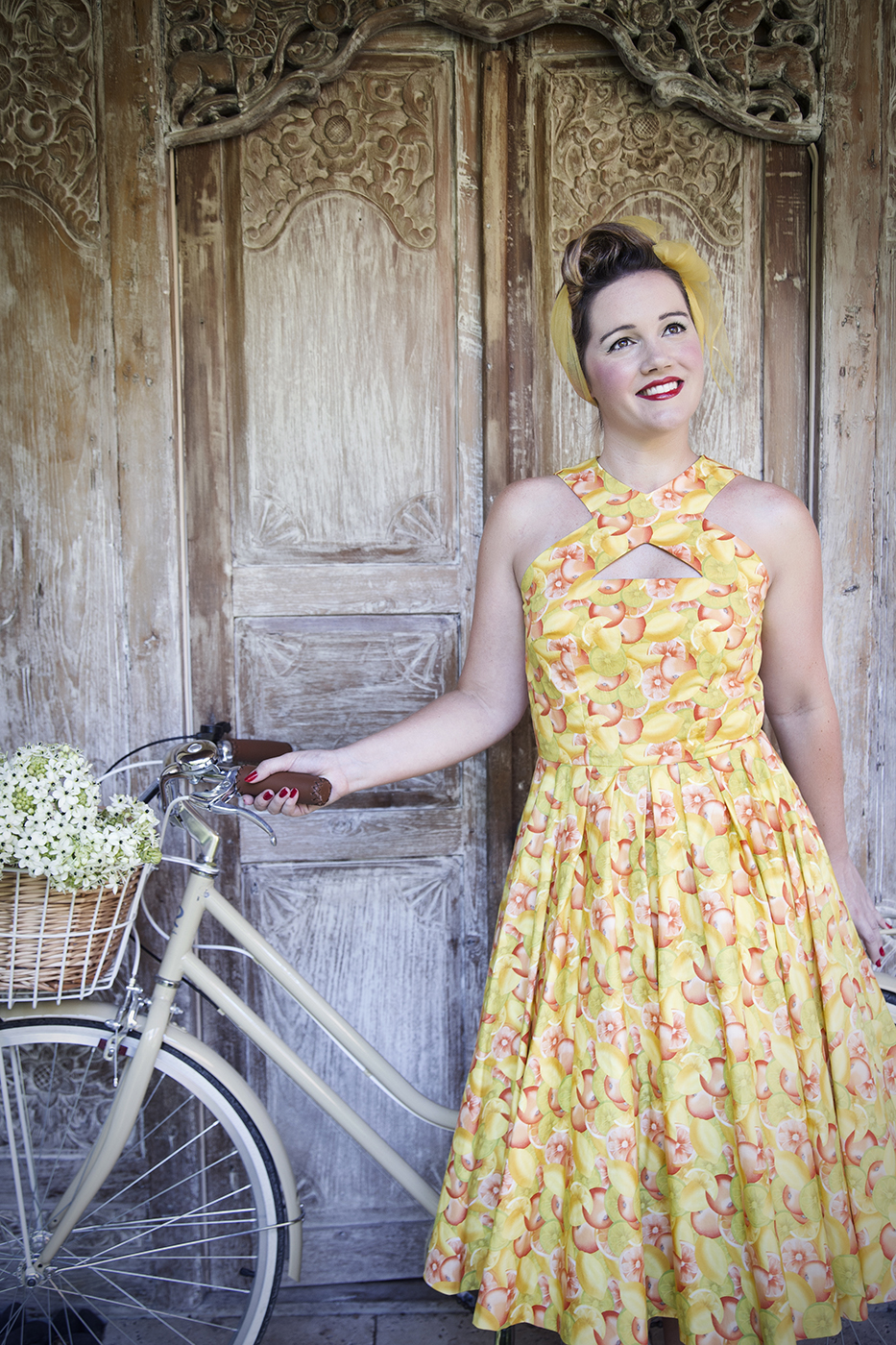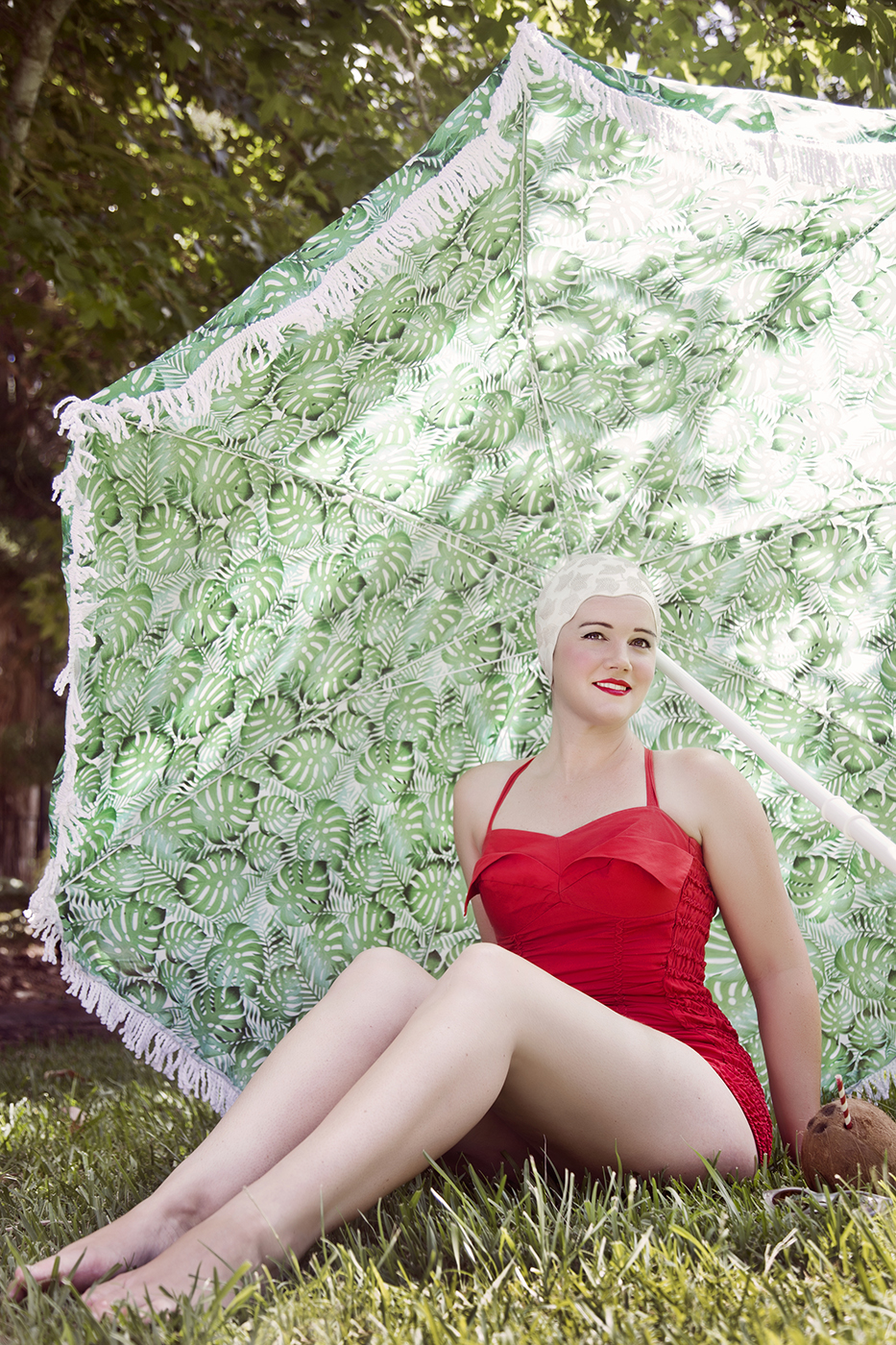 Thanks to Chrissy & Brooke for a fabulous day - I thoroughly recommend both of them!